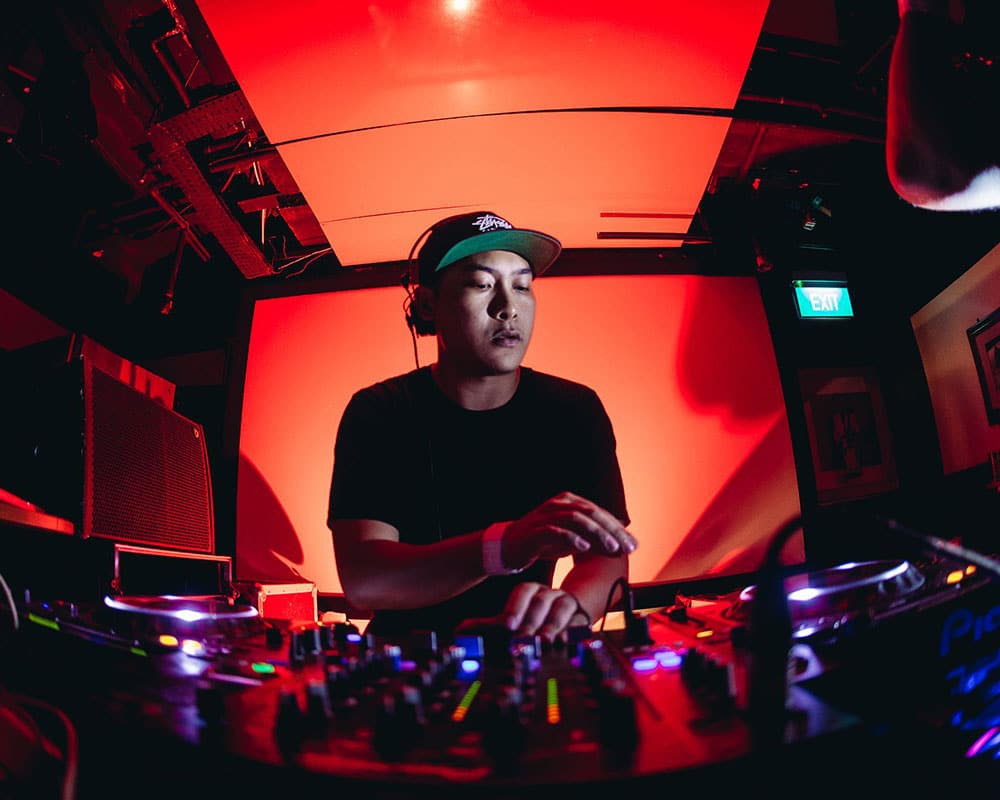 PUBLISHED August 20th, 2016 10:05 pm | UPDATED May 18th, 2020 04:58 pm
Senja (formerly known as Nez) mixes many styles of high quality music from down tempo beats, to classic hip hop, to bass. Starting off his turntable trade as a sonic foot soldier, he currently curates Sub City under the Revision Music brand, presenting the best in high quality Drum & Bass and Jungle.
Senja cites musical influences through a diverse selection where quality and timelessness are vital. In the past 8 years, he has been spinning around Singapore's night life circuit, plus playing one-off DJ sets in Bangkok, Bali, New York and Kuala Lumpur. His style oscillates between rocking the dance in a tight intimate room, to laying down smooth beats to vibe out to.
In this edition of City Nomads Radio, we catch up with Senja on Revision Music and Sub City, and educating alternative music to the Singapore audience.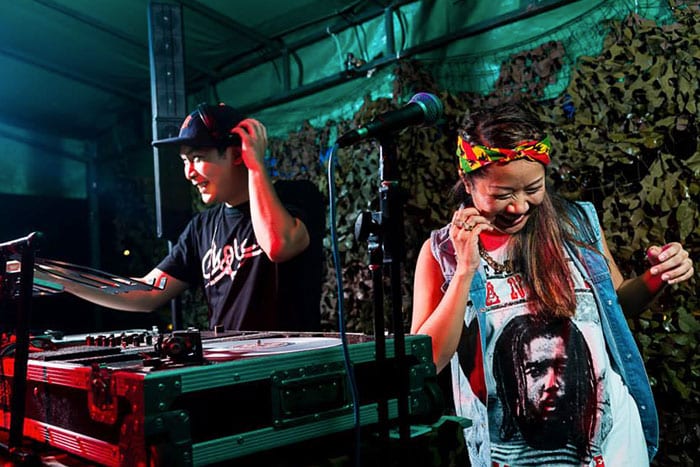 Hi Nez! What have you been up to?
Whaddup! Thanks for having me on this edition. I am just about done with this mix, trying to remember what I played during recording, because all the songs are on vinyl. No Serato history this time!
Describe your sound in ten words.
Kick, snare, head nodding, bass, soul, familiar yet far out.
Apart from DJing, what do you dabble in?
Other than promoting music and finding new, like minded music friends on this tiny island, I tend to fiddle around with cables, digital audio, video systems, and Playstation controllers.
Tell us more about Revision Music and Sub City.
Me and
Rah
founded Revision Music as a way to promote music that was unique to our ears, minds, and hearts. As DJs, we came by way of Drum & Bass, and Sub City is sort of a reminder of why we started doing this in the first place (and of course the genre still appeals to us very much). The Goldies, D Bridges & Photeks of the genre, whom we are very heavily inspired by, were always on the fore front of finding bits and pieces of sound from all kinds of great music. This rubbed off on us since day one and the journey of discovery is what we live for. Observing and immersing ourselves in music scenes on our travels across Europe and the States, we started Revision with the hope of replicating those vibes right here in Singapore.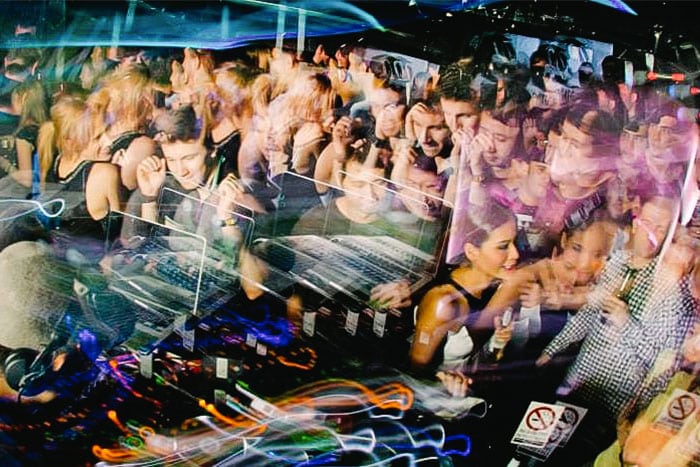 Has it been difficult trying to educate about alternative music to Singapore audience?
I think the Singapore audience who are trying to find music as the focal point of 'going out' are not clueless anymore, as compared to say 3 or 4 years ago. With the widespread consumption of electronic music, everyone is more or less clued up on genres of music and sourcing out what they want to hear while it feels as though we are just waiting for the next big thing to jump on. Which makes me think that we are actually at the stage where we should be feeding them better or at least, some 'other' stuff, and that is where Revision Music comes in. We must leave behind some quality alternative music for the children.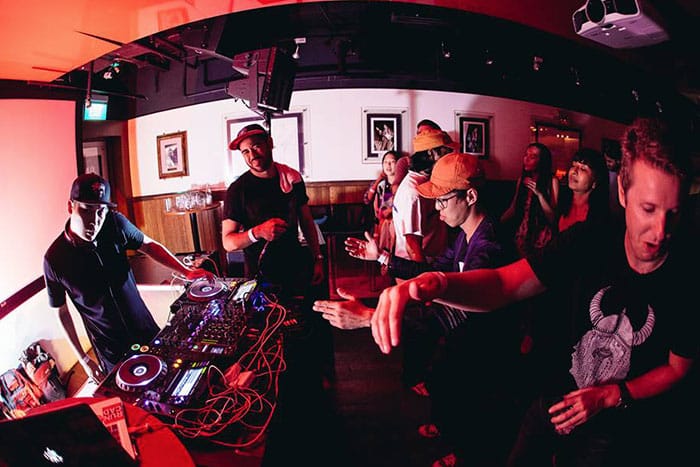 What is next in store for Revision Music?
We celebrate Revision Music's 1 year anniversary with our homies at Good Times on the 2nd of September at Blu Jaz Level 2. We will be going all across the board with guests Iyer from Phyla & Young Spize of Potatoheadz. Potatoheadz & Phyla are two emerging alternative music labels run by and based out of Singapore that have the same musical taste and vision as us here at Revision – high quality Hip Hop, Jungle, Footwork, D&B… and music as a whole. We are very blessed to be presenting Iyer & Young Spize!
Tell us more about your curated mixtape for City Nomads.
[mixcloud https://www.mixcloud.com/citynomadsradio/city-nomads-radio-21-senja/ width=100% height=120 hide_cover=1 light=1]
I decided to curate an all genres mix showcasing my wide range of influences. The mix opens with the opening music theme of the audio book for The Hitch-Hiker's Guide To The Galaxy Part Two from 1980. I picked up this vinyl from Red Point Record Warehouse in Tai Seng, Singapore.
I then launch into a variety of music from jazzy Reggae by Tommy McCook, some modern beats by Ras G & 2 Tall (now known as Om Unit), classic Funkadelic, some Argentinian funk-rock from the 70s and forward thinking Jazz from the same era by The Fourth Way, recorded at the Montreaux Jazz Festival in 1970.
The second half of the mix pushes on with a Quasimoto (aka Madlib) instrumental, a Mr. Scruff remix, Jamaican music artiste Snow, some essential jazz by Dizzy Gillespie & Thelonious Monk and finally wrapping up the mix with some quality rap by Juju Rogers on Jakarta Records.
The mix intends to show what Revision Music represents and I hope it reaches out to ears and souls out there that dig what we dig, ya dig?
Any shouts?
Shout outs go to all music friends and family in Singapore and all across the world that have provided us  with opportunities and experiences that have shaped us musically and spiritually. All promoters, DJs, musicians, creatives, punters and venue operators that believed in us to spread our vision and revisions of the music we love, you know who you are! Peace & Love.
–
To stay updated on Senja's news, follow him here: