Family Day Out in Tanglin: 5 Fun Activities To Do With Your Kids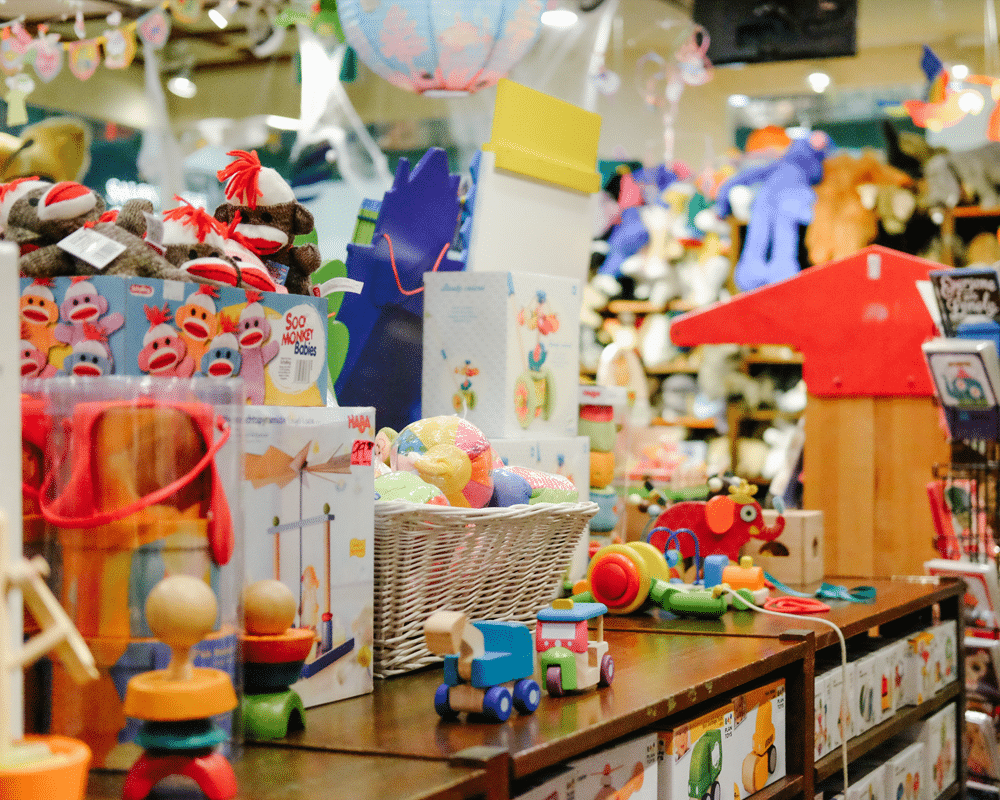 PUBLISHED November 30th, 2016 02:43 pm
Singapore may be tiny, but we think you'll find some surprises from time to time. If you're running out of places to take the kids to on weekends, we might just be able to help you out! In collaboration with the American Express Member Favourite programme, we dig out the best activities for a family day out in the middle-class neighbourhood of Tanglin, from a child-friendly restaurant to a toy store that specialises in wooden playthings.
Shop new toys at The Better Toy Store

Calling all children-at-hearts! Bring your younglings to The Better Toy Store for a mind-blowing range of award-winning toys with fantastic play value and outstanding safety standards. The store generally focuses on wooden playthings, but you'll also find everything from Steiff teddy bears to animal hand puppets from Folkmanis, some of them suitable for even new-born babies.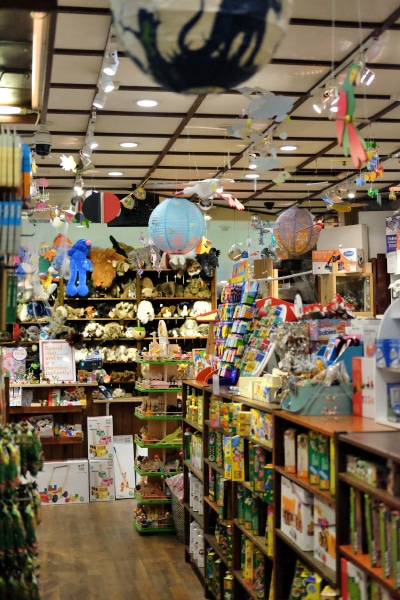 Having operated in the area for some 20 years (it used to be called The Original Toy Store), you can expect skilled expertise in their curation, with a commitment to environmental protection and sustainability. The store imports most of their toys from Europe, US, and Thailand, and every piece is of the highest quality.
If you're looking for fad toys, you probably won't see any here; only classics that will still be as relevant 10 years from now as it is today. Popular brands in the store include PlanToy, Trousselier, HABA, and Djeco.
These brands have consistently proven themselves, producing well-loved and time-tested toys for children all over the world, and they all come together here. So if you're looking for some gifts for the younglings this Christmas season, why not make it The Better Toy Store?
The Better Toy Store is located at 163 Tanglin Rd, 01-11/12 Tanglin Mall, Singapore 247933, p. +65 6836 2450. Open daily 10am – 9pm.
Get a family mani-pedi at Elegant Nails
Also situated in Tanglin Mall is Elegant Nails, a classy beauty salon that first opened for business in 2008. They've also previously set up a second outlet at the nearby Regent Singapore before eventually consolidating into its bigger, current space. We say beauty salon because the store also offers facial treatments and waxing, in addition to the standard manicure and pedicure services.
Before you say, "but I don't have a daughter" or "but I'm a dude!", you should know that mani-pedis are not only about beauty; they're also about hygiene, which means it's perfectly acceptable for sons and dads to join in the fun. Plus, nothing says high-flying and professional like trimmed cuticles and buffed nails. Classic manicures and pedicures start at $25 and $50 respectively, while a complete spa experience using OPI kits go at $65/$105 – this includes a revitalising soak scrub, cuticle therapy, different masks, and aromatherapy cream massage. A variety of nail polishes is available, including the well-known OPI and Gelish.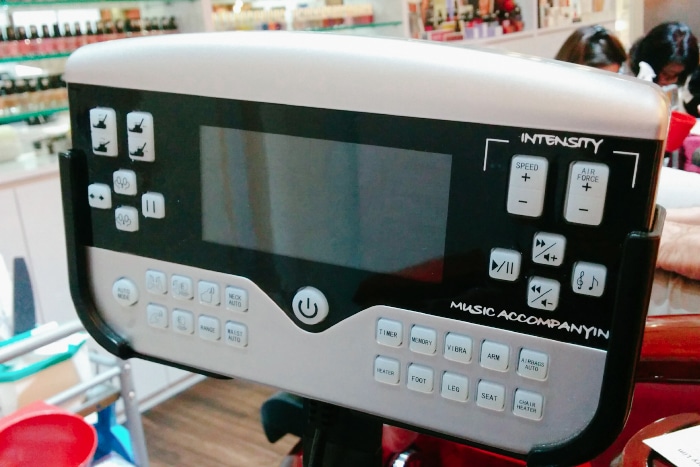 We find the staff at Elegant Nails to be as professional and experienced as it gets, all of them multi-lingual and properly trained in the various services. The attention to detail is always welcome too. Walk-ins are accepted, though we do recommend making an appointment beforehand.
Elegant Nails is located at 163 Tanglin Rd, #01-26/27 Tanglin Mall. Singapore 247933, p. +65 6235 8235. Open daily 9.30am – 8pm.
Eat delicious home-style Indonesian fare at Tambuah Mas

Do the dishes tahu telor (crispy fried beancurd and egg), rendang lembu (beef stew), and kepala ikan istimewa (Assam fish head) sound familiar to you? If so, you've got to head down to Tambuah Mas, where these dishes are the undisputed signatures. Situated at Tanglin Shopping Centre since 1981, the restaurant serves up authentic Indonesian home-style cuisines from Padang, Sulawesi, and Java. One could even say Tambuah Mas is the most established Indonesian restaurant in Singapore.
The menu here hasn't changed much over the years, but that's because the owners want to keep things humble – aside from the above, regulars come for dishes like gado gado (mixed vegetables salad), sop buntut (ox tail soup), and sate ayam (chicken satay), together with the special ice cendol kacang (green bean jelly and red kidney beans with coconut milk and palm sugar) to cool things down. The recipes have been passed down for generations, its distinctive flavours based on a delicate special blend of herbs and spices, quality ingredients, and extraordinary precision.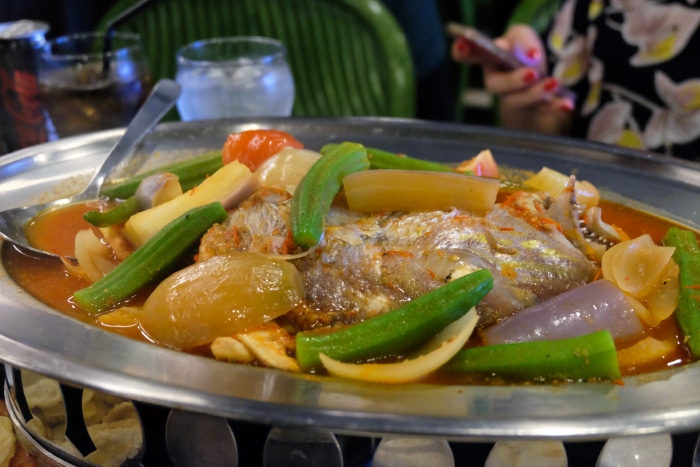 We've had plenty of Indonesian fare in the past, and Tambuah Mas strikes us as more 'passionate' and homely – even the prices are extremely affordable for a restaurant in town. And together with the housemade sambal belacan? Totally heavenly.
Tambuah Mas is located at 19 Tanglin Rd, #04-10/13 Tanglin Shopping Centre, Singapore 247909, p. +65 6733 3333. Open daily 11am – 10pm.
Get beach-ready at Ocean Paradise

Our idea of a good family day usually involves some frolicking in the sun, and occasionally in water. Whether it's beaches or swimming pools, get the kids and yourself ready to tackle the elements with Ocean Paradise, a premier swim specialist in Singapore since 1995. While some of you may remember them bringing in diving gear back in the day, the focus is now solely on sun protection swimwear.
The store currently stocks over 50 brands, with more labels and collections coming in every quarter or so from Australia (no surprise there) and the States. We're talking top international swimwear designers, and for the adults that means the body-contouring Miraclesuit, Tommy Bahama, JETS Jessika Allen, Funkita, Tom & Teddy, and O'Neill – ranging across bikinis, one-pieces, boardshorts, jammers, and more.
At Ocean Paradise, the young ones – particularly the girls – get to have a little more fun, with swimwear (or rather, swim diapers) for kids as young as three months. The children's section is categorised by months, which makes finding the appropriate sizes much simpler. Customer favourites include Platypus, Cabana Life, Flap Happy, and Snapper Rock, all certified UPF 50+ so as to make sure your loved ones stay protected.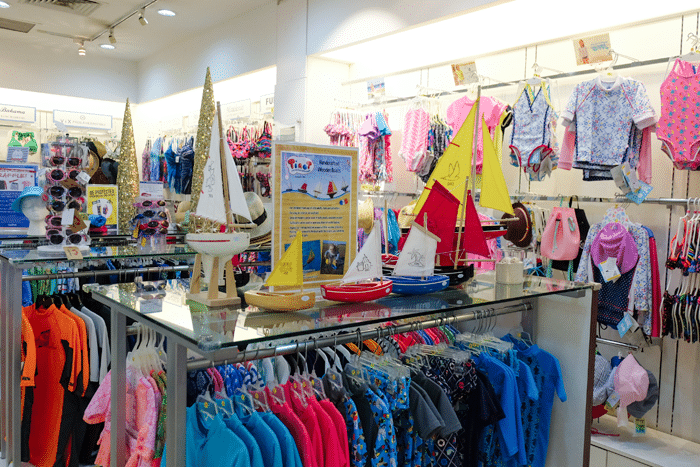 Also, how about rash guards, sun hats, sunnies, pool boards, noodles, and basically everything you'll ever need to enjoy outdoor life? Ocean Paradise has it all.
Ocean Paradise is located at 163 Tanglin Rd, #01-7/8 Tanglin Mall, Singapore 247933, p. +65 6235 4718. Open Mon-Thu, Sun 10am – 9pm, Fri-Sat 10am – 9.30pm.
Feast on meat at Black Angus Steakhouse
There's nothing quite like a good steak dinner with the family, and a fantastic and affordable option is the longstanding Black Angus Steakhouse at Orchard Parade Hotel. Opening its first doors outside the United States in 1997, people keep coming back to the steakhouse chain for the signature USDA Slow Roasted Prime Rib – juicy, flavourful, and cooked the exact same way founder Stuart Anderson does it in America.
The restaurant uses only corn-fed beef from Nebraska, one of the best meat producers in the world, to ensure excellent and consistent quality. Try the Prime Rib for sure, as well as grilled cuts like the Fillet Mignon (buttery soft and lean), New York Strip (relatively juicy and tender), or Rib Eye (beefy and the most tender). All steaks come with a choice of potato (fries, mash, or whole baked), soup, and seasonal vegetables, as well as a sauce – favourites are still the pepper and red wine sauce, though we found the mustard butter and teriyaki sauce quite enjoyable.
The appetisers and sides here are well-thought out and darn delicious. A signature is the Wild Wild West Onion, which is quintessentially a colossal onion fried and sliced like a desert flower and the hand-bread Crisp Fried Zucchini. If you're the kind to drink wine with your meat, you'll be pleased to hear that Black Angus has several exclusive Napa Valley wines that can only be found in the restaurant.
Black Angus Steakhouse is located at 1 Tanglin Road, #01-08 Orchard Parade Hotel, Singapore 247905, p. +65 6734 1181. Open Mon 11am – 3pm, 6pm – 11pm, Tue-Sun 11am – 11pm.
---
From July to December 2016, City Nomads will be partnering with American Express to release a series of neighbourhood guides on the best places to shop, dine, and play for AMEX Card Members – basically, what's good in the neighbourhood.
The American Express Member Favourite programme recognises select small merchants that are the most popular – identified through spending patterns by AMEX Card Members. Find other popular merchants by looking out for the American Express Member Favourite decal on shop windows, or by clicking here.