Four Craft Beer Breweries to Check Out in Beijing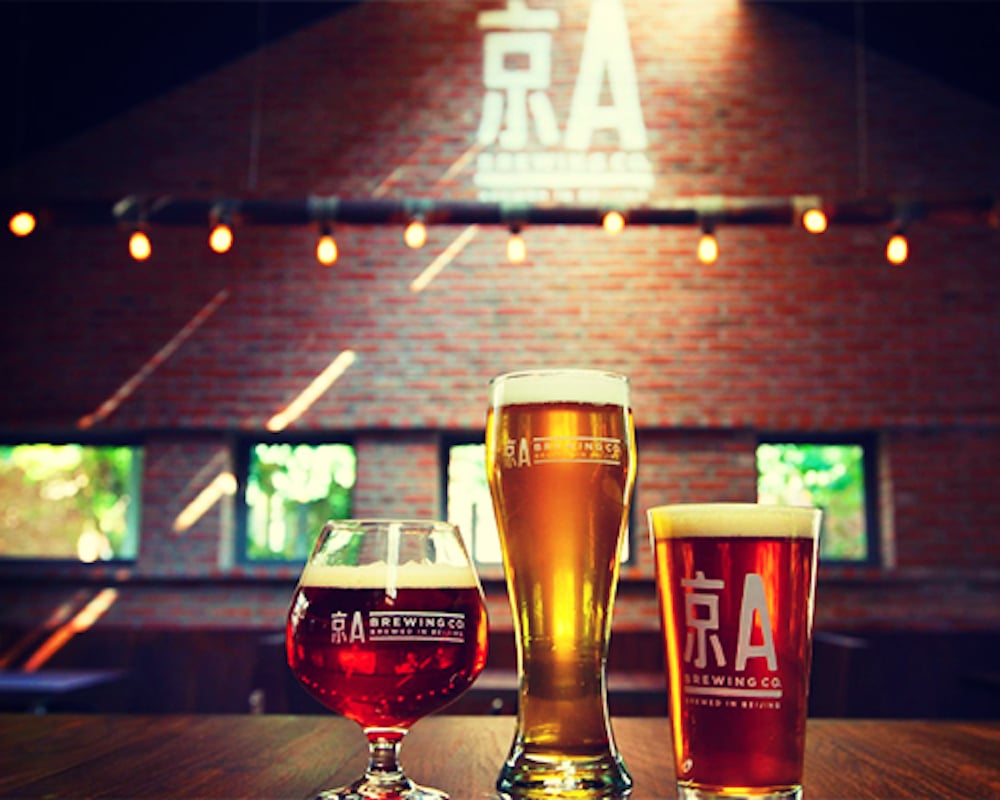 PUBLISHED January 11th, 2017 07:00 am | UPDATED May 18th, 2020 06:55 pm
Lucky Beijingers have seen Chinese beer take an artisanal turn, with more microbreweries joining the fray in recent years. In turn, this has led to more brewpubs mushrooming across the city, serving tasty, fresh beer and delicious food that are reasonably priced, amidst cozy and convivial settings. There's a time and place to enjoy Tsingtao, Snow Beer, and its ilk, but hopheads should complete their Beijing experience with quality brew these four breweries:
Great Leap Brewery
More affectionately referred as GLP, the brewery is considered Beijing's first microbrewery when it launched in 2010.  Carl Setzer, founder and brew master has seen his baby took the leap – from a humble hutong (alleyway) brew pub to 2 more extremely popular locations in bustling Sanlitun and expat-friendly Liangmaqiao.  All 3 locations boast more than 15 different resident and seasonal brews at any one time and an equally impressive grub menu of honey-glazed wings and cheeseburgers too.
Try: Honey Ma Gold (flagship ale enlivened by floral Sichuan peppercorns and local honey from an apiary near the Great Wall), Iron Buddha Blonde (ale infused with Iron Buddha oolong tea from Fujian Province)
Great Leap Brewing is located at GLB #6, 6 Doujiao Hutong, GLB #12, Room 101 Zi Ming Mansion, B12 Xin Zhong Street, and GLB # 45, 45-1 Xin Yuan Street.
京A Brewing Co.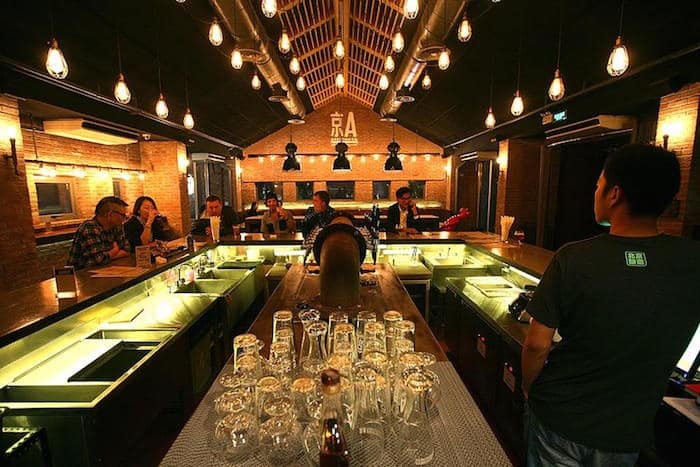 Co. founders Alex and Kristian embarked on their crafting journey when they brewed an IPA ("Hoppy New Year") to celebrate the festivities in 2012.  They now brew for a larger audience at their flagship bar and restaurant, converted from a factory compound.  The taproom offers more than a dozen creative core and experimental brews (think watermelon beer in summer), free of artificial preservatives. While they only have one pub serving their brews alongside guest beers and ciders, as well as awesome pub grub like Sichuan spicy mala chicken bites, do look out for their taps in restaurants and bars all over the city.
Try: Flying Fist IPA (award-winning tropical IPA with a double dose of Citra and Simcoe hops), Black Velvet Vanilla Stout (chocolate, coffee, and roasted flavors from the malt combined with the essence of Papua New Guinea vanilla beans aged in Town Branch bourbon)
Jing A Brewing is located at 1949 The Hidden City, Gong Ti Bei Lu.
Slow Boat Brewery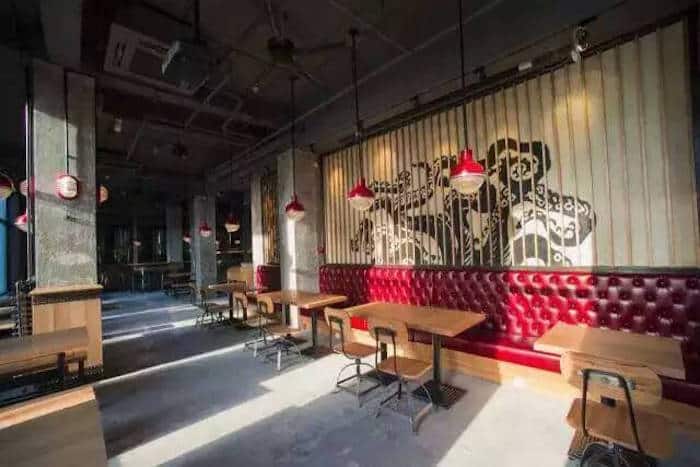 Run by American Chandler Jurinka, the microbrewery takes its name from the song "Slow Boat to China".  Whether you're looking for an easy night with a light ale or to be mindblown by a boozy imperial stout, their menu of up to 20 brews that contains "no preservatives, no chemicals, just great beer proudly brewed in Beijing" will keep you happy.  The first taproom is hidden 300 metres down a dark hutong and half the appeal is in locating it.  For greater convenience, Slow Boat has recently opened a 3-storey beer heaven right in Sanlitun, where you can still savour good sips and eats without the hide and seek. Don't miss the award-winning Fry Burger, with an all-beef patty, American cheese, special aioli sauce, and a beer battered French fry-patty.
Try: Captain's Pale Ale (flagship dark copper ale made with four varieties of hops from the American Pacific Northwest with a pleasing grapefruit aroma), Sea Anchor Imperial Vanilla Stout (full bodied stout with a warm toffee cookie and vanilla aroma from Madagascar vanilla pods)
Slow Boat Brewery is located at 56 Dongsi Ba Tiao and 6 Nansanlitun Lu.
Arrow Factory Taproom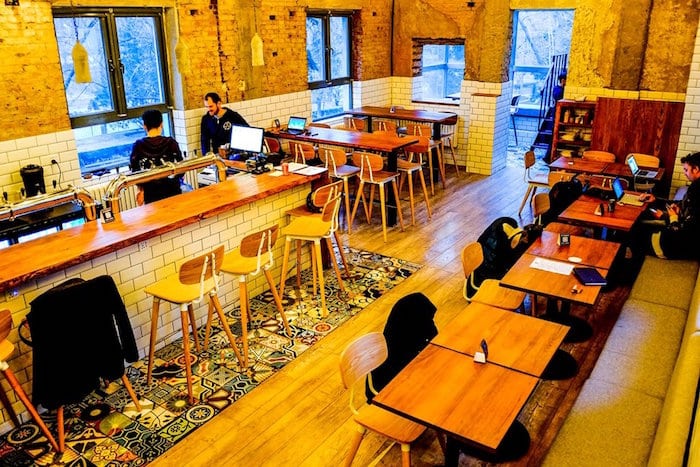 After working as music DJs in clubs and as craft sausage-makers, English-born Will Yorke and his friend started brewing their own beer by watching Internet videos and using cooking pots. Take a relaxing stroll in the hipster hutong neighbourhood where their first cozy brew shack is located, before filling your tummy with fresh beer, handmade sausages, and pulled pork sandwiches.  The relatively new Liangmaqiao venue boasts a spectacular 3-storey riverside spot with plenty of seats, rooftop balcony for a summer pint, and of course, same good beer and food menu.
Try: Guanxi Pale Ale (crisp and dry American-styled pale ale with a peachy, malty aroma), Seeing Double I.P.A (medium-full bodied IPA that balances its 70 IBU bitterness with zesty tropical fruits)
Arrow Factory is located at Liang Ma He South Road, Vineyard Cafe (31 Wu Dao Ying Hutong), Stuff'd (9 Jian Chang Hutong), Frost (57 Xin Fu Cun Middle Road), Punk Rock Noodles (25 Dong Gong Jie), and 8-Bit (13 Bei Luo Gu Xiang).