Bottomless Brunch of the Month: Sicilian Seafood at Gattopardo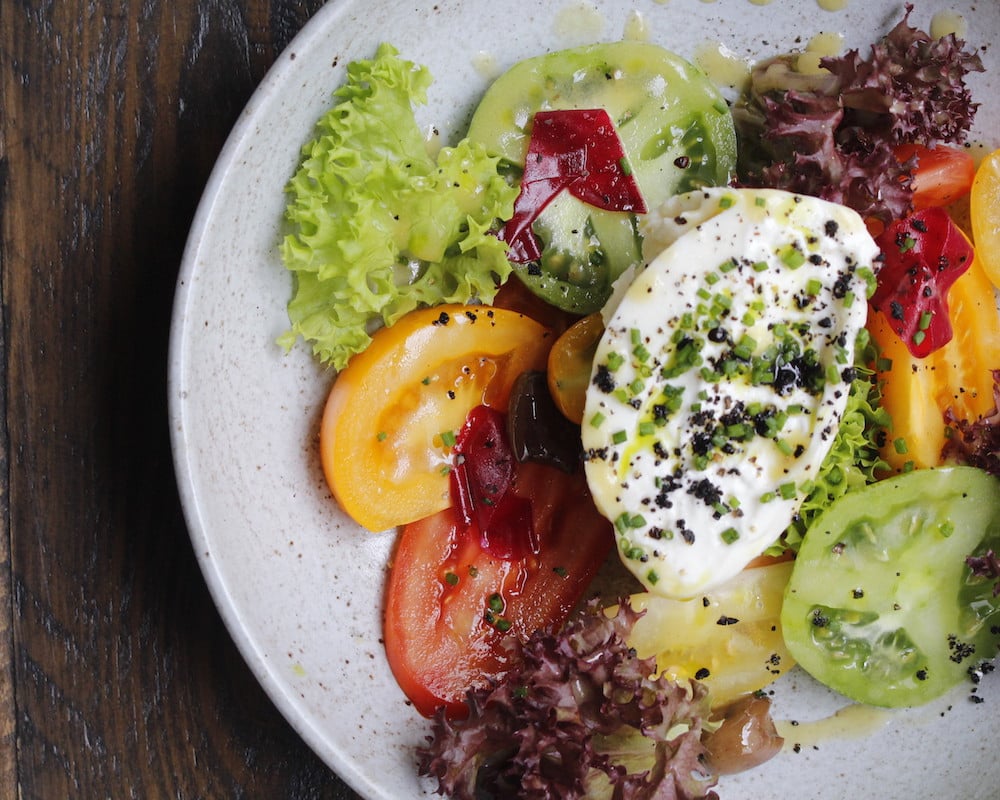 PUBLISHED December 13th, 2016 01:53 pm | UPDATED August 7th, 2019 03:41 pm
Chef Lino Sauro's die-hard fans will be happy to hear that he's bringing Sunday brunch back to Gattopardo, albeit in its newer home on Tras Street.
If you're not familiar with the restaurant or Chef Lino, Gattopardo first opened in April 2010 amidst the lush greenery of Hotel Fort Canning, dishing out Italian-meets-Sicilian fare. They moved in 2014, in both location and direction, to Tanjong Pagar and a more sustainable approach to ingredients and recipes inspired by the Mediterranean.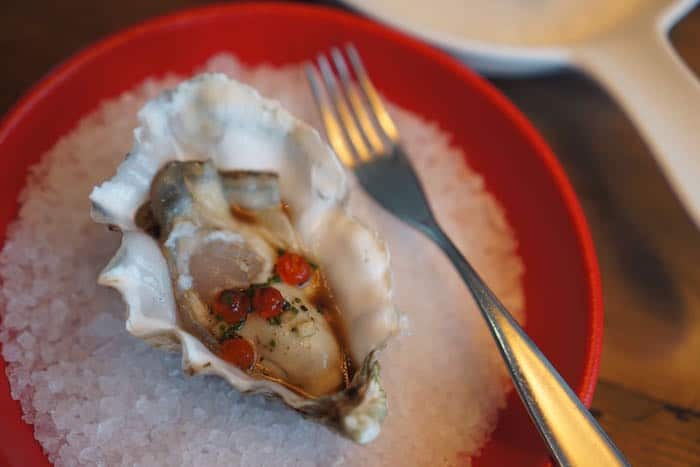 Priced at $58++ per person, Gattopardo's new three-course brunch is available with an optional top up of $48++ for free flow prosecco, wines, and beer. Floral and feminine, the Ruggeri Argeo Prosecco Treviso Brut paired well with most of the dishes on the menu. Gattopardo's sommelier Giedrius Lazutka rotates the wines regularly, but expect them to complement the theme, such as the Tasca d'Almerita Regaleali Bianco (Carricante grape) and Tasca d'Almerita Nero d'Avola from Sicily.
We started our brunch with a couple of Australian Coffin Bay Oysters ($5 each), which came with a delicious seaweed and smoked caviar vinaigrette. Slurping these bivalves were no chore at all.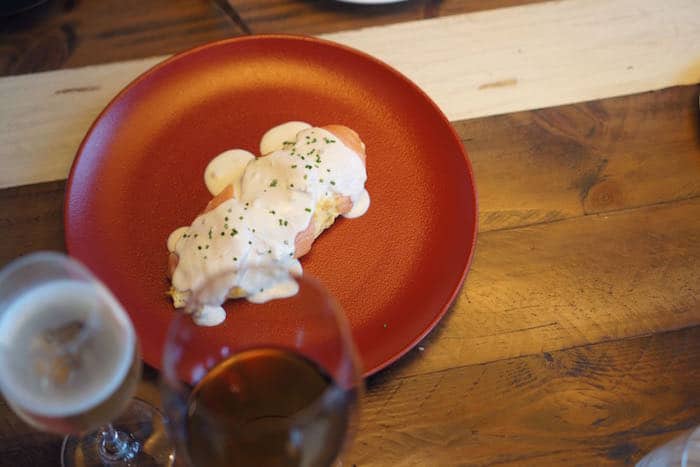 Then the starters arrived.
I don't like my omelettes too cooked, so the doneness of the Cured Wild Salmon and Blue Cheese Omelette worked for me, especially with the equal distribution of cured salmon bits in the fluffy egg. I just wished the blue cheese came out stronger in the sauce.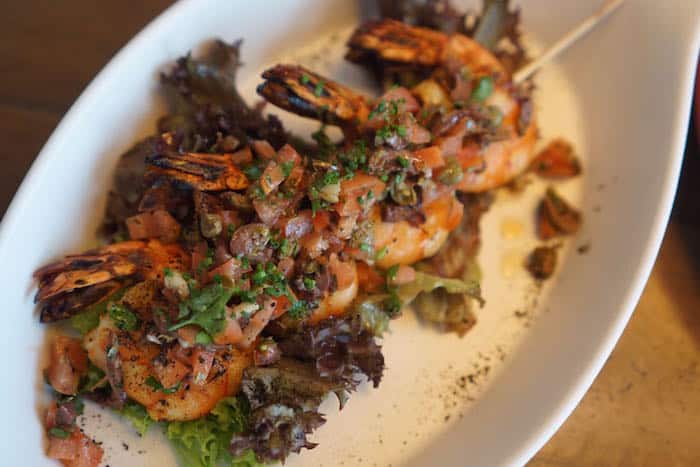 The Grilled Tiger Prawn Skewers were done well with a good char, giving us nice contrasting flavours along with the slightly sharp Yuzu vinaigrette and tomato salad. If we had to nitpick, more spice in the vinaigrette would definitely float the boat.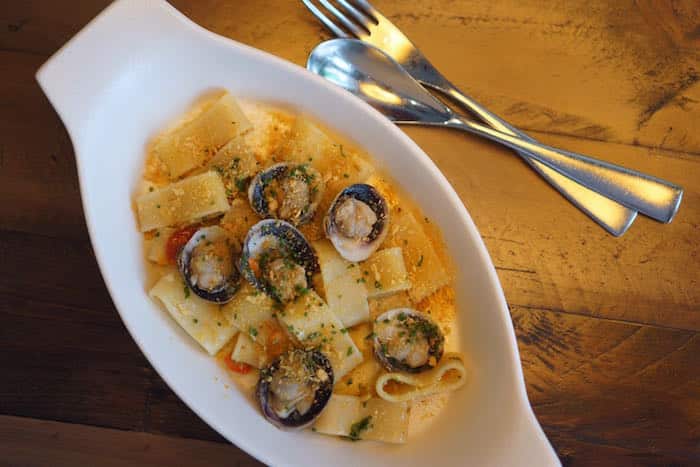 My favourite dish on the whole brunch menu is the first main course – Linguine alle Vongole e Bottarga. Though we got a different type of pasta during our brunch, it's still a surprisingly complex mix of sweet, juicy clams, al dente pasta, and shavings of savoury bottarga (cured fish roe). Way more intense and indulgent than shavings of Parmesan savings, to be sure.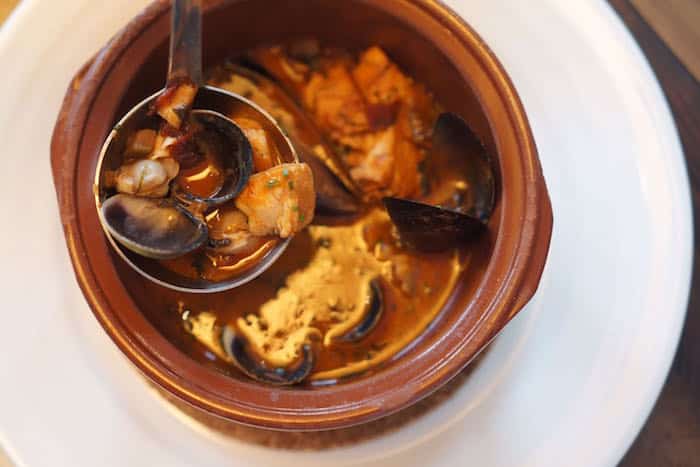 The Sicilian Seafood Stew is a heart-warming pot bearing clams, mussels, chunks of barramundi, tuna, and veggies simmered in a robust tomato-based broth. The pairing of Pan seared Big Eye Tuna Steak with a Sicilian tapenade of olives, potatoes, and onions was on point. I didn't enjoy the two when eaten separately, but together, they make beautiful explosions of flavour in your mouth.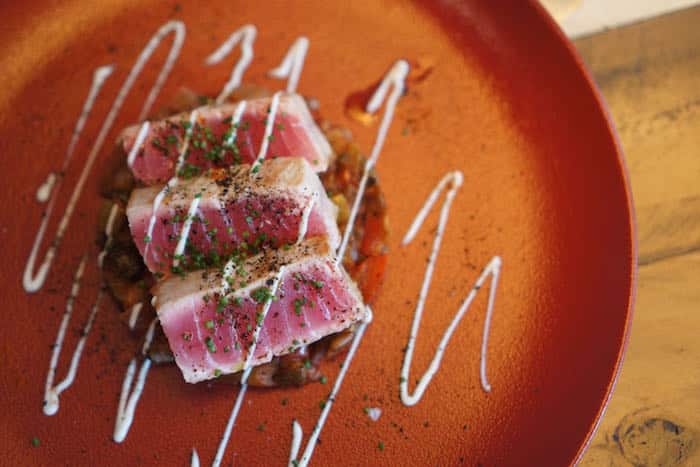 Want a meatier main? Go for the melt-in-your-mouth tender Sous-vide Iberico Pork Jowl, complemented with a gorgeous carrot cream and pickled baby onions. The accompanying broccolini was a tad overcooked; and while we have nothing we want to take away from the dish, perhaps something more moreish like cous cous or quinoa will add more texture to Chef Lino's creation.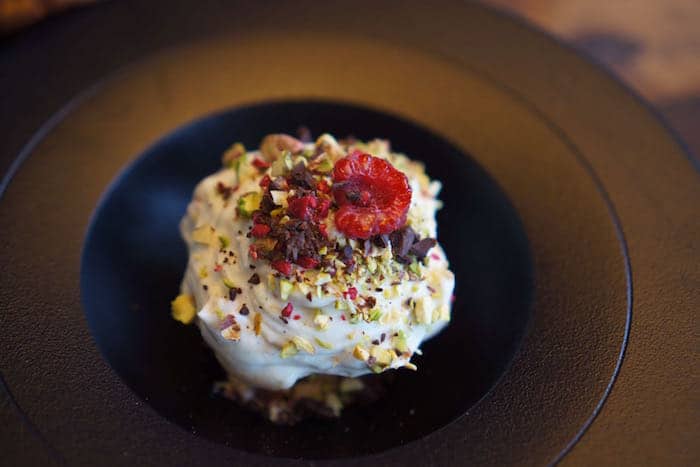 The dessert section of the menu might not afford as many choices but you won't regret the Sicilian Cassata. Traditional cassata from Sicily consists of sponge cake doused with fruit juices or liqueur layered with ricotta cheese and covered in a shell of marzipan.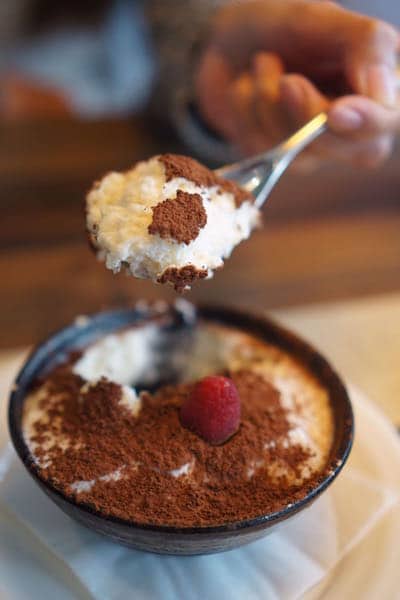 The folks at Gattopardo decided to lighten and freshen things up for us – considering our tropical climate – with a cassata of lemon sorbet and fresh ricotta, topped with a mix of nuts, chocolate, and fresh fruit.
I make it a point to try the Tiramisu at every Italian restaurant I go to in Singapore, and Gattopardo holds its own when it comes to the iconic Italian sweet treat.
The mascarpone was light and fluffy, contrasting well with the bitter-sweet cocoa powder and soaked ladyfingers. We would have liked it served in vessel with more depth for another layer or two though, as the one that we were served was too heavy on the cheese.
I've never been to the old Gattopardo for brunch, so I'm not sure how this incarnation holds up against the previous. That said, it's one of those brunches that leave you gladly content and not overstuffed that you feel like you might keel over or throw up. With that happy thought, go ahead and give Gattopardo a chance to impress you.

Gattopardo Ristorante di Mare is located at 34 Tras Street, Singapore 079026, p. +65 6338 5498. Sunday brunch is available every Sunday 11.30am-3pm.