JENJA FOYER presents LOCKDOWN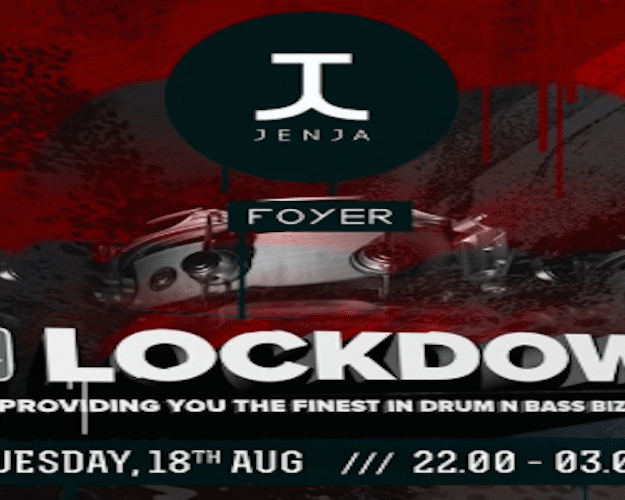 PUBLISHED August 18th, 2015 08:04 am | UPDATED March 27th, 2016 12:46 pm
Let's flip your regular Tuesday around. We are adding a serious addition to the music scene of Jenja's Foyer by introducing Lockdown. Providing you with the finest in Drum n Bass bizniz.
Supported by:
Koyuki // Vanqe // MC: PitchBlackGold
Bottles of Belvedere are chilled and only 1 Mil ++ and we have a ladies special on selected cocktails: Buy one get one FREE before 11 PM.
Reservations:
+62 811 3988 088
Or send us a private message..
Strict door policy (no singlets, flip-flops or beachwear allowed!)
Entry is not guaranteed if the club is full so get in early!
Management reserves the right to refuse entry..
This event will take place on Tuesday,18 August 2015, 10pm at [Jenja](https://www.facebook.com/jenjabali/). For more information, please see [Facebook](https://www.facebook.com/events/805169626247209/).