Eye Candy: We Talk Booze with Jasmin Wong, Co-Founder of Singapore's Temple Cellars, Freehouse, and The Mad Tapper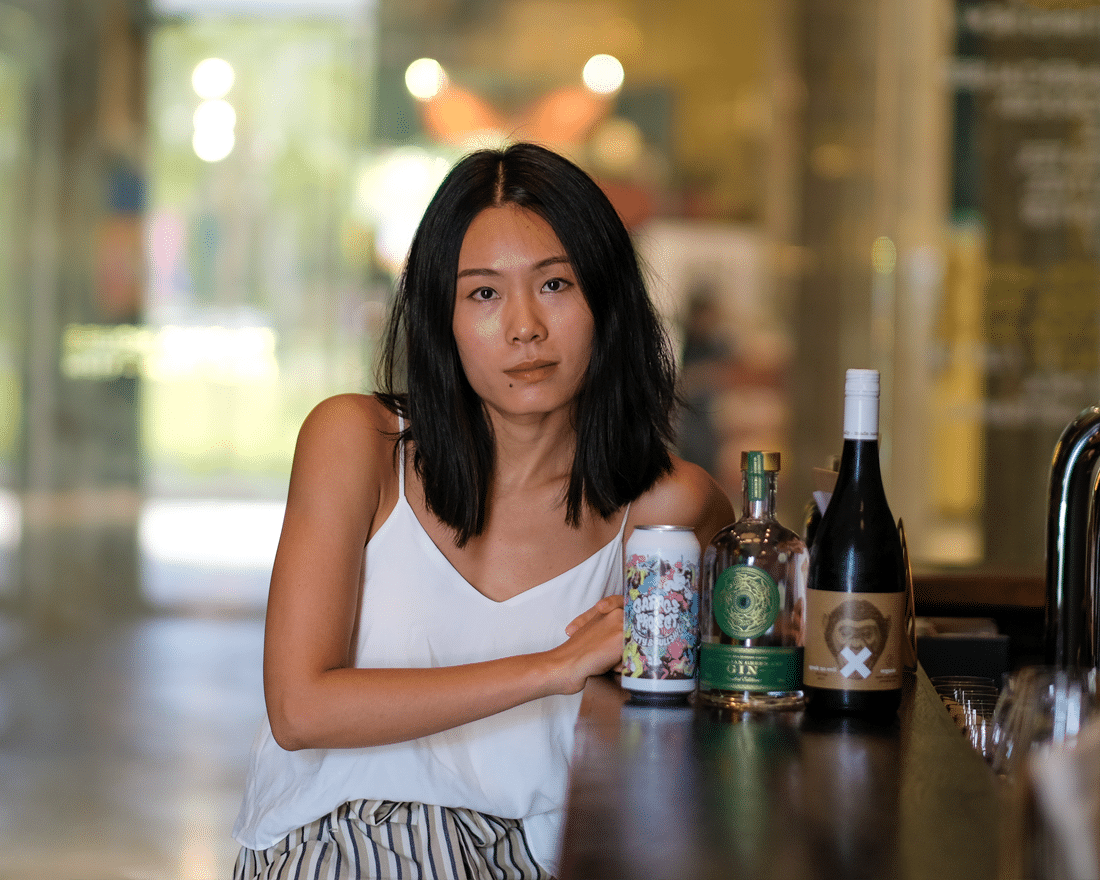 PUBLISHED April 20th, 2018 06:00 am | UPDATED May 18th, 2020 04:24 pm
If you have a question about beer, then Jasmin Wong is the woman to ask. The same goes for spirits, meads, wines, and well, all things alcohol. She is after all the co-founder (and the only chick on the team) of the Temple Cellars bottle shop in Singapore, as well as the co-owner of craft beer bar Freehouse and liquor distributor The Mad Tapper.
In this edition of Eye Candy, we talk to the free spirit about being a woman in the industry, the 'difficulties' of her job, and her favourite drinking spots in town.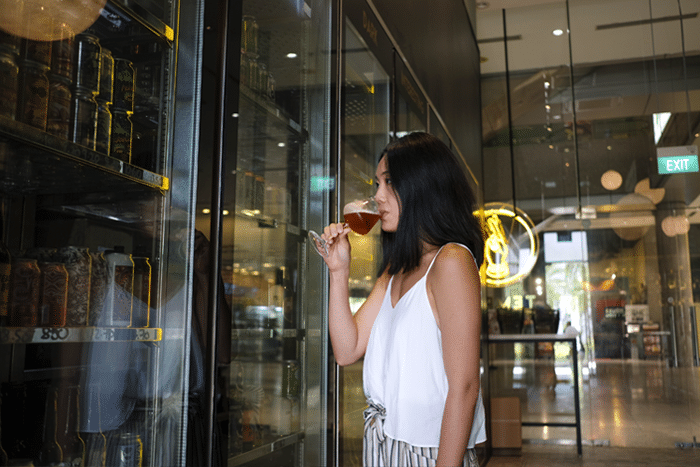 Hi Jasmin! How did you get into the drinks industry?
Looking back, the interest was always there. As a kid I knew I wanted to be my own boss. Perhaps I've got a mild problem with authority but I quite liked the idea of building something from scratch and making my own decisions. I was working in the finance industry to gain corporate experience and buy time to figure out how to turn my various passions into a feasible business.
I took the leap at the end of 2015 because the timing and the opportunity were aligned. I'd never imagine myself getting into the drinks industry and having the opportunity to influence the F&B scene in Singapore and shape what people are drinking. It's been an exciting journey!
What were you drinking before you got in?
Too many whisky sours and G&Ts! And wines. And beers. Oops. Surprisingly, I drink less now that I'm in the trade!
Is it difficult to be a woman in the industry? I'm guessing you get 'mansplained' to quite a bit by customers.
I wouldn't say it's difficult, but yes, I've experienced getting 'mansplained' when I talk about beer. Customers tend to show respect when they realise who I am. The positive part is that people are more likely to remember me because there aren't many chicks in the beer trade.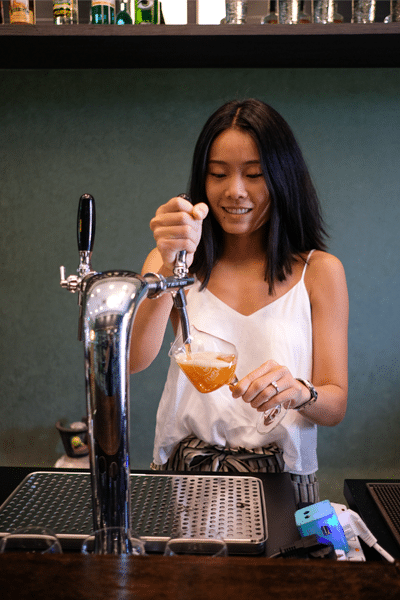 Is it more socially acceptable to be a beer-loving woman today?
@#$% that. Beer is for everyone! Although it is more popular amongst the men, I've observed more females drinking beer (go sisters!). People are getting more educated and they've realised that beer, particularly craft beer, is diverse, complex, exciting, and flavourful. Many females tend to think that beer will make them fat but guess what, so will that slice of chocolate cake. It's all about moderation so enjoy that cheeky pint but try to hit the gym too. Life's short, don't be too hard on yourself.
What are the unseen roles of your job that people tend to not realise?
I'm not always drinking! I guess my visits to breweries, wineries, restaurants and bars all over the world count as 'work' too? Like any business, there's other aspects (unsexy ones too) like strategising for growth, analysing numbers, HR, people management etc. When I started out the wholesale arm, I even did deliveries myself. Thank god those days are over.
You are confronted with the term "craft" everywhere you go. What exactly is craft, and how does Temple Cellars shine in that aspect?
It's hard to define craft but broadly speaking the industry looks at independence, volume and ingredients. These days it's overused, almost like a marketing term. To me, craft is a well made product with quality ingredients by brewers with passion. At Temple Cellars, we curate and offer Singapore's largest selection of quality products from boutique producers of wines, sakes, beers, ciders, meads and spirits. Be assured you're drinking good stuff!
Your favourite drinking spots in Singapore? Besides your shop of course.
These days I've turned into a homebody so I'd have friends over and we'd take turns to bring something interesting or new. But if I'm out, I like these trusty spots. Manhattan Bar serves up excellent cocktails and service. I also like RVLT for their interesting minimal intervention wines, and of course Freehouse for craft beers on tap and a good dose of fun.
Do you have a motto in life?
I have a fear of being mediocre. Does that count? Also, be curious and don't stop learning.
Any advice for people who might be interested to follow in your footsteps?
Grow some balls and do it, only if you love what you do. Of course, do your numbers first and take calculated risks. They say passion doesn't feed you but if you can work out that piece of the puzzle, the job satisfaction is immense. There'll be heaps of stress and sleepless nights, but I still wake up everyday looking forward to work because it doesn't feel like work anymore.
Temple Cellars is located at 81 Clemenceau Ave, #01-12 UE Square, Singapore 239917.