Restaurant Review: Pastas, Italian Mains & All-New Deli Bites at Jamie's Italian, Singapore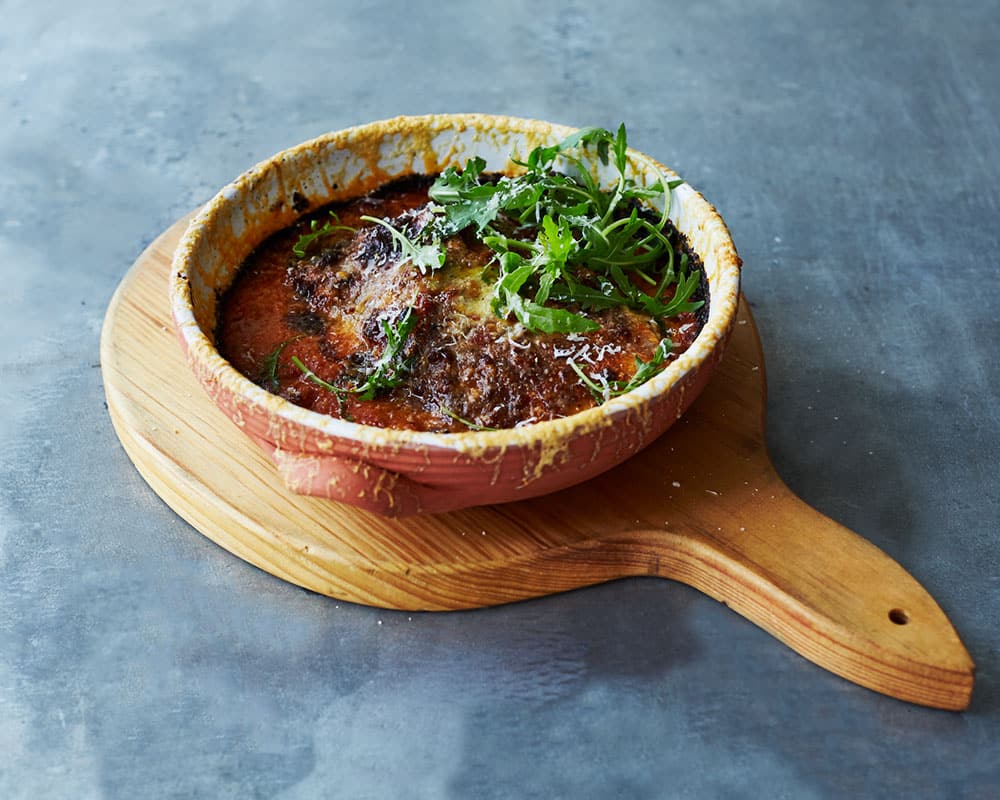 PUBLISHED February 9th, 2018 05:00 am
Despite being opened for a couple of years in VivoCity, and now with a second outpost at Forum, Jamie's Italian is generally not the first spot that comes to mind when you think of Italian restaurants for homemade pastas and pizzas. Nonetheless, the wallet-friendly offerings of tasty food have made the spot a great place for large dinner gatherings and special occasions, and we're sure that a recent menu revamp would continue to please the crowds.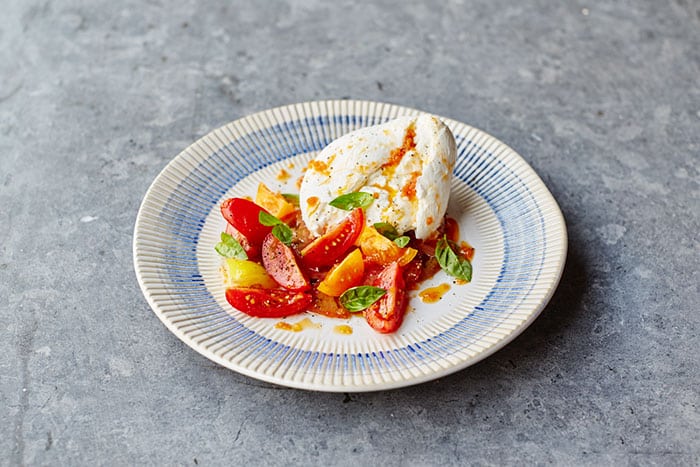 As with most Italian establishments, we had to try the Jamie's Burrata ($15.95++). Joined by a cherry tomato salad, basil and extra virgin olive oil, the buffalo burrata is creamy and soft, and the tangy tomatoes matched the light flavoured cream just right to give it an extra kick. Definitely one you want to have with friends and family as a first, though we can vouch that it'd be a dish fans of burrata can demolish alone.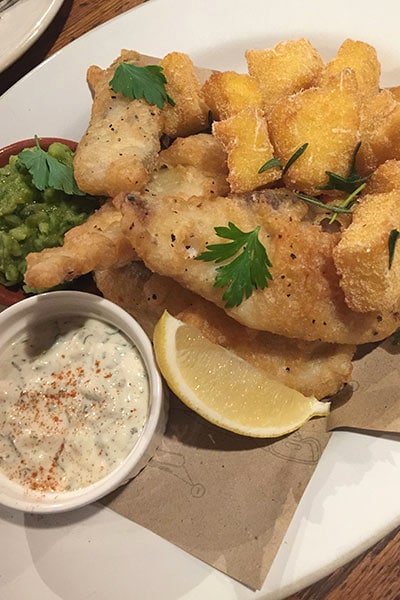 The well-known fish and chips also gets a contemporary spin here, where polenta gets the time to shine (instead of regular potatoes). Specifically named Italian Fish & Chips ($29.95), the cornmeal mash is breaded and fried and the seabass beer-battered – resulting in the satisfying crunch when you have a bite. The tartare sauce and mushy peas on the side are great complements on the side, and a generous serving of both comes with your meal.
While the menu at both outlets have the mostly the same menu, certain dishes are exclusive to each joint, and we had one in the Oxtail Lasagne ($29.95++). Available only at Forum, the oxtail and chianti ragù is slow-cooked for 12 hours, resulting in a tender serving of beef that is easily pulled apart. Layered on lasagne sheets and douches in white béchamel sauce, mozzarella and parmesan, the tomato-based sauce was delicious with the classic cheeses, resulting in a particularly comforting dish on a rainy day when you want a hot meal.
Finishing off the meal with something sweet, we indulged in the Pecan Pie ($12.95++), which featured a crunchy nut-laden crust mixed in with butterscotch and a scoop of salted caramel ice cream on top. While the ice cream goes incredibly well with the nuts, we recommend letting it melt for little for the cream to infuse well with the nutty pie for an even more decadent experience.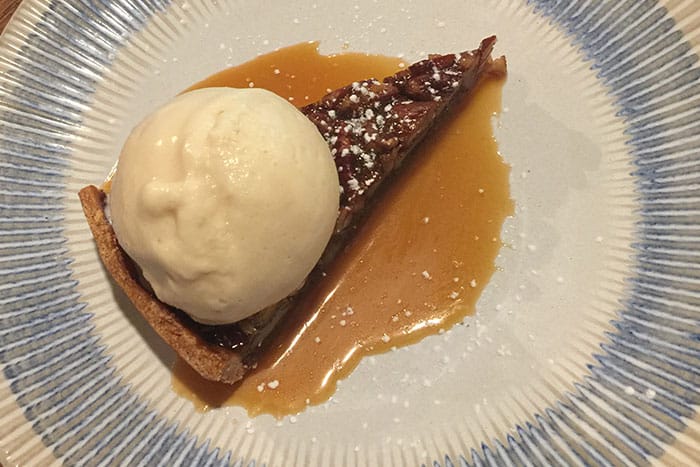 At the same time, the restaurant has portioned off 16 seats at Forum for Jamie's Deli – a new grab-and-go café concept with quick bites for the early bird. Some offerings include gourmet sandwiches, scrumptious salads and muffins fresh from the oven. Think a Big Fat Greek Salad (from $5.50++), which was a tossing of fresh lettuce with cucumber, tomatoes, onions, feta cheese and mustard dressing perfect for the health conscious, and a selection of Soft Centered Muffins ($3.00++) with flavours ranging from blueberry to chocolate chunk – great for taking away and having at your desk.
Jamie's Italian is located at 583 Orchard Road, #01-01/04 Forum, Singapore 238884, p. +65 6655 7676; and 1 HarbourFront Walk, #01-165/167 VivoCity, Singapore 098585, p. +65 6733 5500. Opens Sun-Thu 12pm – 10pm, Fri-Sat 12pm – 11pm (Forum); Sun-Thu 12pm – 9pm, Fri-Sat 12pm – 10pm (VivoCity).
(VivoCity)
(Forum)