Restaurant Review: The Wine and Gourmet Friends Cook Up A Homely Experience For Everyone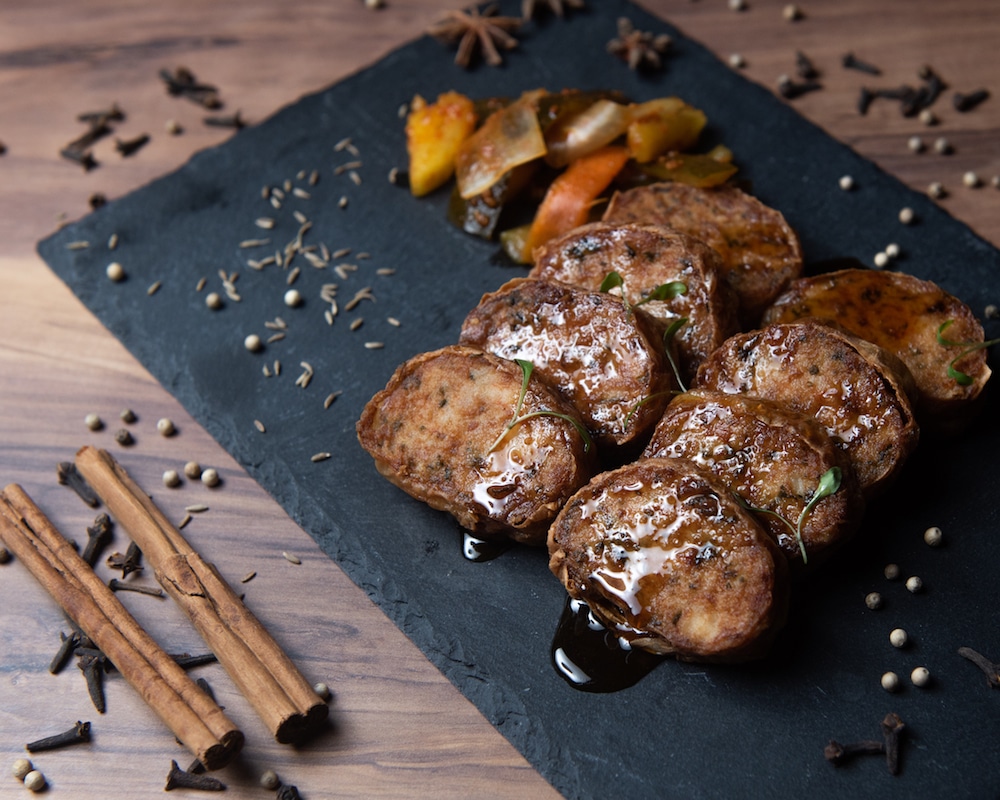 PUBLISHED December 25th, 2018 06:00 am | UPDATED May 18th, 2020 08:35 pm

Wine, food, and friends, is there a more perfect combination? For The Wine & Gourmet Friends in the Keong Saik neighbourhood, their passionate curation of great (and importantly, affordable) wine paired with a genuine execution of locally inspired comfort food meant for sharing is a big "heck, no". Started by a group of friends who themselves are experienced restaurateurs, consummate wine experts, and talented chefs, The Wine & Gourmet Friends strips away all frills and goes back to the simple yet quintessential joy of eating a quality meal with friends.
Tucked away in a shophouse along Bukit Pasoh Road, the restaurant-bar seats around 56 people, a cosy space that can only be enjoyed when it's not bustling with too much activity. Adding to the congenial vibes of the restaurant, The Wine & Gourmet Friends' owner and resident wine guru, William Seah, may also just pop by your table to share some wine recommendations.
For those – like me – who are new to wine, don't be shy to strike up a conversation with William, who's been in the business for over 14 years and ask about why certain wines pair better with certain dishes. He'll be more than happy to share his wealth of knowledge and introduce you to bottles more suited to your taste.
The food at The Wine & Gourmet Friends is gratifying in terms of its quality and taste, but what Chef Wilson Ang and restaurant partner, Pastry Chef Gus Wang, have hoped to foreground the experience their food brings. They've crafted a menu of hearty and comforting dishes that welcomes all, such as their Roast Pork Belly ($24) – a familiar cut of pork that most would be familiar with. They've used Australian Bangalow sweet pork in their rendition of the Asian favourite; the excellent roast achieves a melt-in-your-mouth texture while still maintaining a crispy exterior. Made with the intention to be shared around the table – although I won't be doing a lot of that with my Roasted Pork Belly – almost all the dishes are fairly substantial.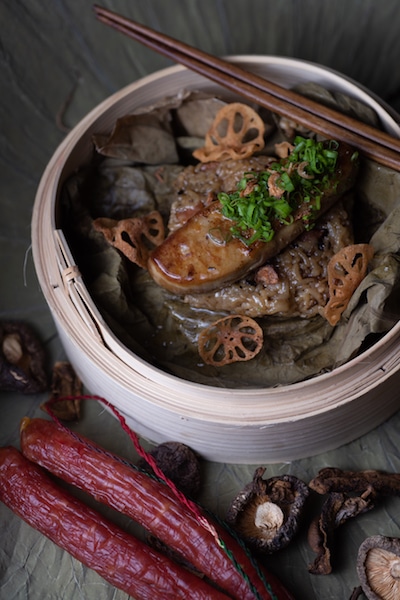 Another aspect of The Wine & Gourmet Friends that I enjoyed is the way they make gourmet food approachable. The Foie Gras Lotus Leaf Rice ($18) took me by surprise in its accessibility and homely presentation. Artfully paired with Calrose rice rather than glutinous rice, the richness of the liver is much more palatable – even for folks who don't normally enjoy foie gras. We were recommended to pair this dish with the ARC DU RHÔNE Côtes du Rhône-Villages AOC ($42 per bottle), which has a nose of luscious dark berries with hints of spices. But it also went well with BLUE PYRENEES Luna Methode Traditionelle Sparkling ($49 per bottle). This sweet and bubbly wine balances the fattiness of the foie gras and compliments the overall chewy texture when combined with the Calrose rice. The wine's fruity notes of lemon citrus, Granny Smith apples, and shortbread not only makes it easy to drink, it also freshens your palate for another bite.
Ending a meal with dessert is always gratifying. Their "Goreng Pisang" ($12) was a delightful and playful take on Singapore's traditional fried banana. While its presentation is modern, with its deconstructed appearance, the dish's charm lies in how it retains local cues in its use of banana kueh as opposed to banana bread, which additionally also emphasized the banana flavour through its denser texture. I must say, this dessert is bananas.

Top Image: The Wine & Gourmet Friends' Prawn & Seafood Bite (Hei Zou) ($12)
The Wine & Gourmet Friends is located at 48 Bukit Pasoh Road, Singapore 089859, p. +65 6224 1982. Open Mon-Sat 12pm – 11pm, Sun 12pm – 9pm.