Shoes For The Classy Male Nomad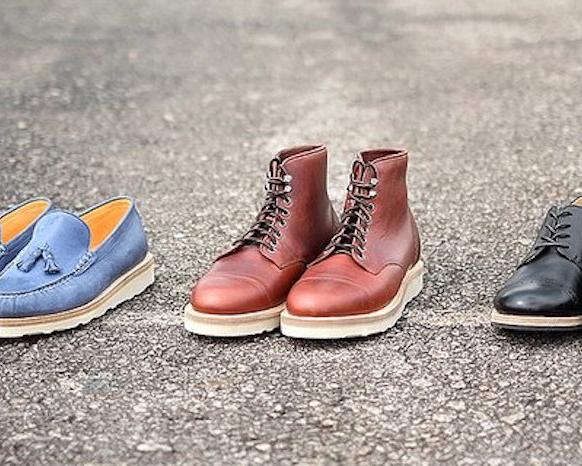 PUBLISHED November 5th, 2014 04:00 pm | UPDATED May 18th, 2020 04:44 pm
Imagine checking yourself out in the mirror when you're about to leave the house. All geared up for a big night out, you're in a crisp shirt and a freshly-pressed suit. Alas, your gaze travels down and halts in dismay when your worn black square-toes you wear to the office everyday just doesn't gel with your jazzed up outfit. If this sounds remotely like a familiar scenario, it's about time to expand your dress shoe collection.
For the discerning style-conscious gentleman or the self-conscious man who is looking to up your game, we share with you 4 shoe brands with top-quality footwear that will turn anyone from looking scruffy to dandy in an instant.
Atelier Llyr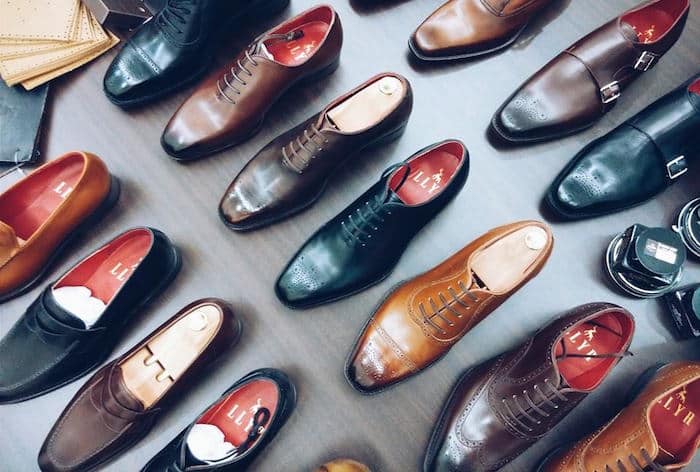 LLYR (pronounced 'ley-erh') was founded with a very clear purpose in mind – to produce fine crafted leather shoes with a contemporary take on traditional luxury footwear that still maintains a timeless elegance. This doesn't mean that they only focus on dark-coloured shoes meant for the office though; you'll find a spectrum of bright colours like red and blue as well, decked out in unconventional leathers like crocodile.
Atelier Llyr is stocked at Swagger, 15 Ann Siang Road, Singapore 069695, Tangs Orchard Level 3, 310 Orchard Road, Singapore 238864, and Front Row, #02-09 Raffles Hotel Arcade, Singapore 188719. See their collection at their Facebook page.
Ed Et Al
Good year-welted leather dress shoes are Ed Et Al's uncontested speciality – every pair of shoes they make are subject to intense scrutiny before going up on the shelves. While some shoemakers may come up with generic names for their products, they've opted to name their footwear after local icons like the Esplanade, Merlion, and Sentosa. Made-to-order and and bespoke shoes are also available by appointment.
Ed Et Al is located at 9 Raffles Boulevard #01-67, Millennia Walk, Singapore 039596. Open 11am – 9pm daily. A second outlet is located at 55B Boat Quay, Singapore 049844. Open Mon-Sat 12pm – 7pm. See their collection on their Facebook page.
Diamond Walker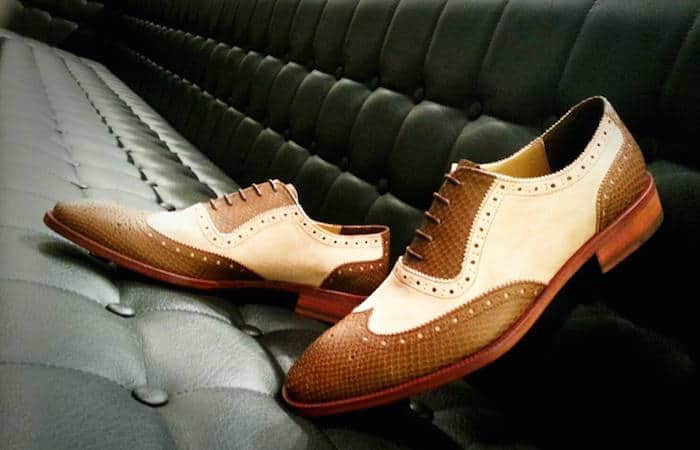 This Korean brand aims to bring the best of bespoke shoe craftsmanship to suit everyone, regardless of lifestyle. While their shoes are custom-made only (and in Seoul, no less), there's an extensive selection of styles and leather to choose from, ranging from formal to semi-formal and casual. The result? A completely personalised level of style with maximum comfort for the individual.
Diamond Walker is located at #01-06 China Square Central, 18 Cross Street, Singapore 048423, open Mon-Fri 11.30am – 8pm, Sat to Sun 12pm to 6pm. A second outlet is located at #04-03 Orchardgateway, 277 Orchard Road, Singapore 238858, open 11am to 10pm daily. See their collection at their Facebook page.
Monarch Goods
Founded by a group of young Singaporeans brought together by their appreciation for quality, design, and craftsmanship, Monarch Goods considers themselves a premium lifestyle brand with a focus on fine leather shoes. Their collaboration with the artisans from Jakarta ensures that every pair of shoes they have in stock are crafted and stitched by highly skilled and seasoned hands.
Monarch Goods is stocked at Goodgoods, 9 Raffles Boulevard #02-25, Millennia Walk, Singapore 039596. See their collection at their Facebook page.
Top ImageL Monarch Goods
---
Written by Gary Lim