City Nomads' Sneak Peek of Singapore Cocktail Week 2016!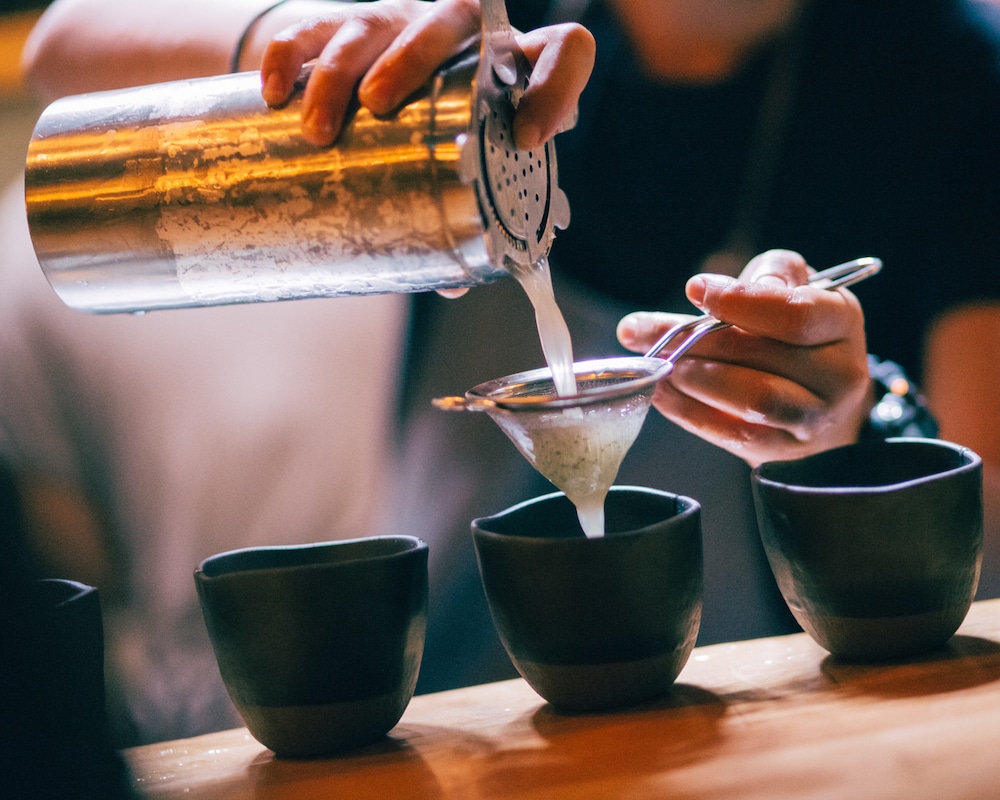 PUBLISHED February 17th, 2016 04:30 pm | UPDATED June 2nd, 2020 07:26 pm
12 – 19 MAR 2016 | Last year, the inaugural edition of Singapore Cocktail Week successfully propelled our city state to the forefront of the international bartending scene. Not a team to rest on their laurels, the organisers, Curated Events, have come up with one helluva crazy week for Singapore Cocktail Week 2016 – 12 t0 19 March – to cement that hard-earned reputation.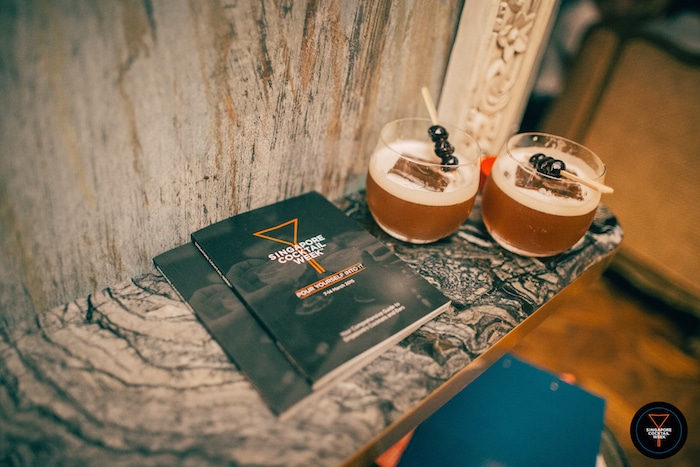 Besides liquoring up on creative drinks at cocktail workshops and pop-up bars at some of the best bars in Singapore, there's loads of delicious nosh to stuff your face with – so there's really no excuse to miss out on one of the most anticipated food festivals of 2016.
How It Works
For $38 nett, your access to Singapore Cocktail Week (SGCW) 2016 comes in the form of a set of eight wristbands. This allows you to purchase signature cocktails at a lower price of $14++ at more than 60 participating bars, entry to SGCW parties, and discounts on workshops, brunches, and supper clubs. Tickets go on sale online and at participating outlets from 18 February.
Tip: there's an early bird 15% discount if you purchase your wristbands online from 18 to 28 February!
Party Like a Rock Star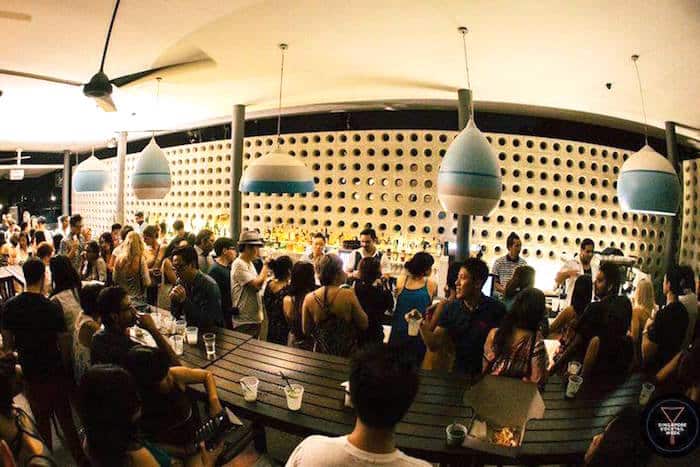 Don't miss the opening bash on the 12th of March at Zouk – one of the last parties on the Jiak Kim home ground before relocating to Clarke Quay – from 4pm to 9pm. Rub shoulders with international guest bartenders and local bar talents, who'll also be shaking up quality cocktails for party-goers.
International guest bartenders jetting into town include: Nathan Beasley (Black Pearl, Melbourne), Martina Breznanová (NIGHTJAR, London), Pasan Wijesena (Earl's Juke Joint), Rusty Cerven (The Gibson, London), and Angus Zou (Bar Alchemy, Taipei).
Perfect Your Craft: Cocktail Workshops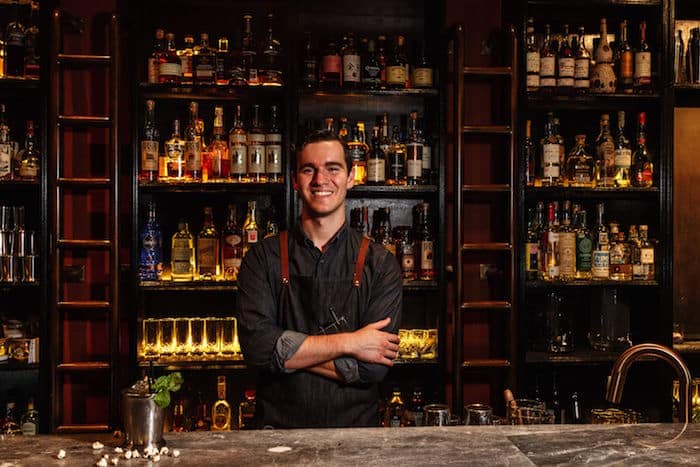 From 28 Hong Kong Street's crash course on Balancing Cocktails at Home (ie. how to make sure you don't add too much alcohol or sugar) and Amazing Cocktails at Home by Tess Bar's DIAGEO World Class SEA Champion bartender Steve Leong using easy-to-find ingredients, there are plenty of options for those interested in furthering their passion for making cocktails in the comfort of their home.
Looking to build up a home bar? Check out Monkey Shoulder's Simplicity in Crafting Cocktails workshop at Hopscotch, as participants will be receiving a special "Cocktail Tool Kit" to re-create the cocktails they've learnt.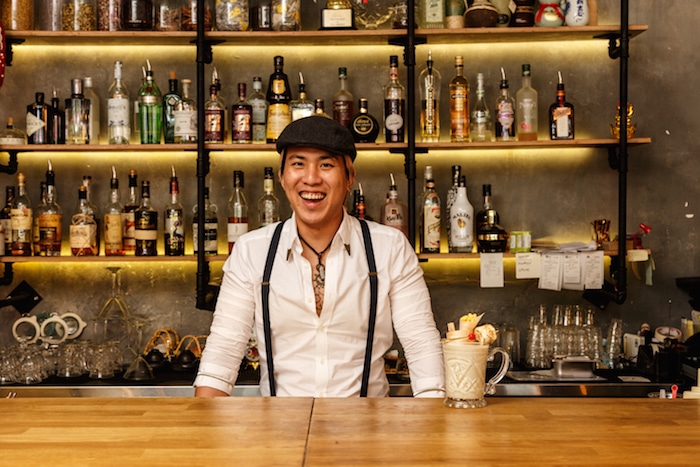 Other fascinating masterclasses include a lecture on the History of Japanese Cocktail Culture by Hidetsugu Ueno of the Founder Bar High Five in Tokyo and a discussion on the lighter side of cocktails by Charles Ainsbury's (Diageo Reserve World Class Winner 2015, formerly of Eau de Vie Australia) Low ABV Cocktails at The Library.
Pop-up Bars & Guest Bartending Shifts
For the first time, SGCW will see a guest shift by an all-female team at the Flagship. Aptly titled The Fairer Shake, the team of femme stars features Beckaly Franks (The Pontiac, Hong Kong), Jenna Hemsworth (Bad Frankie, Melbourne), Micaela Piccolo, Alissa Gabriel (Eau de Vie, Sydney), Annemarie Sagoi (Le Boutier, Phnom Penh), and Hannah Waters (28 Hong Kong Street, Singapore).
The folks at luxury vodka brand Absolut Elyx will also be flying in international bartender Davide Segat and global Absolut Elyx ambassador Gareth Evans for Elyx House, a pop-up at Potato Head Folk from 16 to 19 March. Expect to try their Elyx bespoke creations in the brand's signature pineapple cup.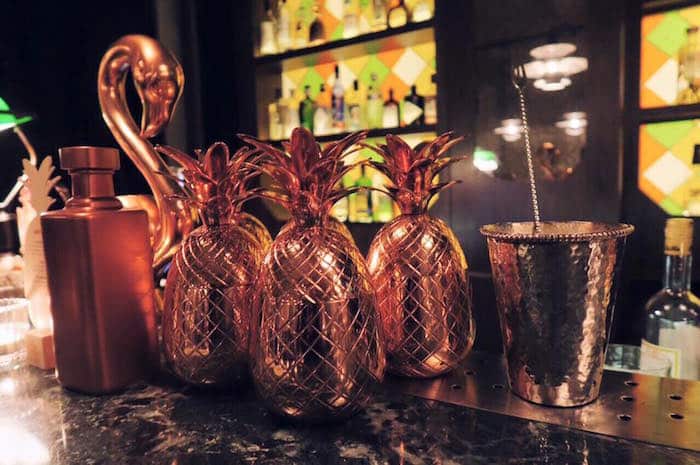 If you love local food and cocktails, see the two worlds collide at Jio You Cocktail Club. Popping up at Holland Village Food Court on 18 March, bartenders from DIAGEO Reserve World Class will concoct cocktail versions of local dishes like Nasi Lemak and Prawn Noodle Soup.
Boozy Brunches
It's not scientifically proven but, for us, boozy brunches are a great way to start the next day after a long night of drinking. A new aspect of SGCW this year, one brunch highlight for us is A Journey Through Bourbon, Smoke, and Time at Meat Smith – 'cause you can't go wrong with lip-smacking, tender roasts and well-aged bourbon.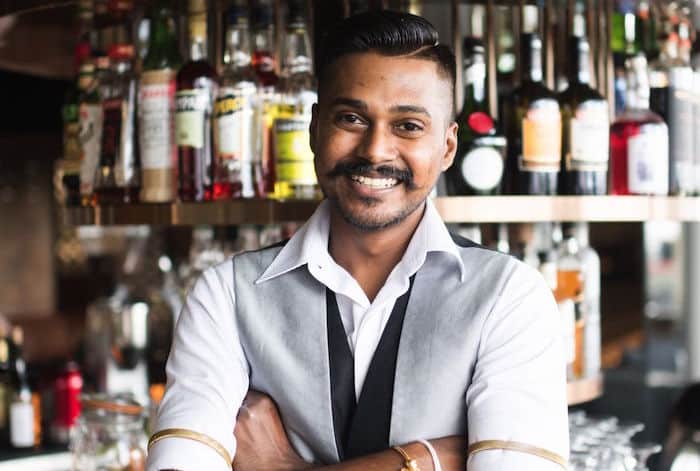 For something more uncommon, rooftop bar Smoke & Mirrors will be joining forces with Cantonese restaurant Yàn for the ultimate East meets West extravaganza. Dishes like Peking Duck will be paired with gin-based aperitivo cocktails like the spritz and the Negroni.
Alternatively, design your own three-course brunch at Tanuki Raw. With a choice of rice bowl, Superstar Maki Sushi Roll, and beef sliders, alongside two cocktails and a Bloody Mary bar, we reckon you'll be one very happy weekender.
Dinners and Suppers
Not the sort to wake up for brunch? We totally understand, so here are the highlights of dinner and supper events for SGCW 2016. First up, Gordon Ramsey's Bread Street Kitchen will be prepping a late-night supper special for the duration of the festival.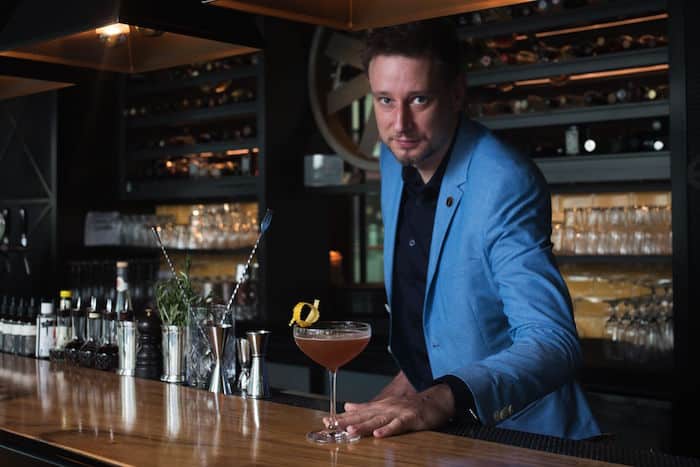 From 10pm to 2am, supper club members have a choice of either two dishes and one cocktail or two cocktails and one dish (vegetarian options available). The menu includes grub like Potted Beef Mustard Sandwich and Pork Belly sliders.
Next, Jim Meehan – founder of NYC Speakeasy PDT – will be hosting a rum dinner at Sugarhall, in conjunction with Banks Rum, a collection of premium white cocktail rums. More star power can be found at Tippling Club's Once Upon a Time with Candelaria cocktail-pairing dinner. Hosted by two of the hottest bartenders from Paris, expect the food and cocktails to be influenced heavily by Latin America.
Lastly, The Powder Room going with a 'whodunit' sort of dinner with the Hendrick's Murder Mystery Night. Guests will receive a character description with their invitation and arrive for dinner dressed in character. A "Murder" will occur at the beginning of the night and participants will have to figure out who the "Murderer" is over food and cocktails. Prizes will be awarded for 'Best Dressed' and 'Best Acting' – fun!
So…what are you waiting for? Head here to purchase your wristbands from 18 February onwards.
Singapore Cocktail Week is happening from Saturday, 12 March to Saturday, 19 March 2016. Check out their Facebook Page or their website for more information. 
Top Image: Operation Dagger at SGCW 2015