SINGAPORE REPERTORY THEATRE PRESENTS: ART By YASMINA REZA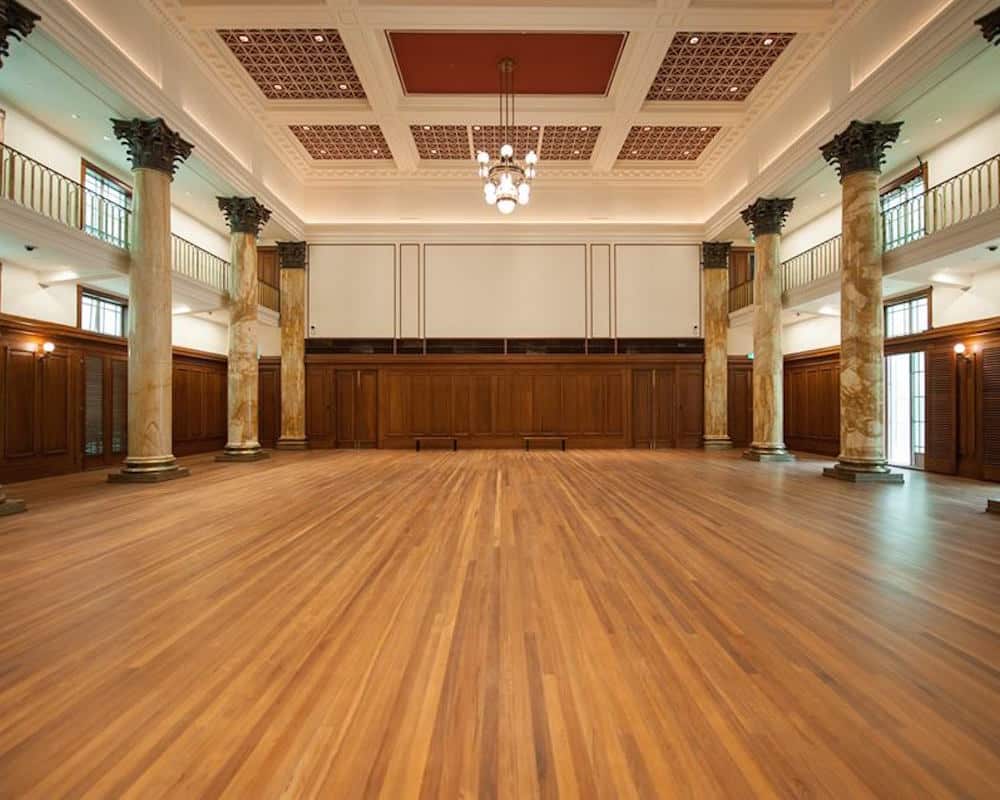 PUBLISHED September 2nd, 2016 05:00 am
The Singapore Repertory Theatre (SRT) is bringing back the Tony Award-winning comedy, ART! In collaboration with National Gallery Singapore, this production will be staged in the iconic City Hall Chamber, giving audiences the opportunity to watch this classic about art, surrounded by one of the world's most iconic collections of art.
Having premiered at the Comédie des Champs-Elysées in Paris in 1994, Yasmina Reza's play was translated into English by Christopher Hampton (Dangerous Liaisons) and has since been performed around the world, winning numerous awards, including the Laurence Olivier Award for Best Play (UK) and the Molière Award for Best Play (France).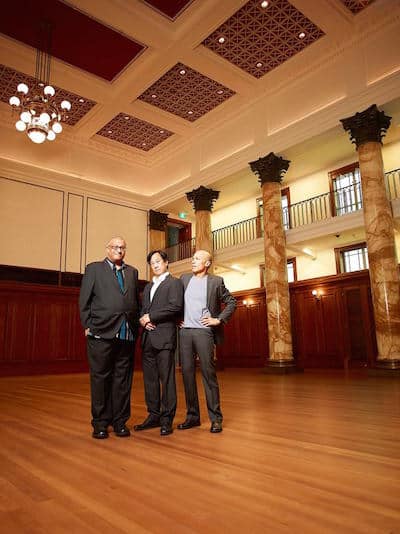 The SRT staged the first Asian production in 1998 to sold-out houses. Directed by Danny Yeo, this edition features local theatre veterans Gerald Chew, Lim Yu-Beng, and Remesh Panicker.
The play begins with Marc telling the audience that his old friend Serge has bought a white painting. Inside Serge's apartment, Marc sees the white painting for the first time. Serge is clearly proud of his purchase and is looking for reassurance that it was money well spent. Marc, however, disagrees and criticizes Serge for making such an extravagant purchase for something so plain and lacking in artistic value.
Serge is offended and an intellectual battle begins. Throughout the play, each man tries to get their mutual friend Yvan to side with him, but Yvan's desire to remain neutral ends up angering both of his friends instead.
Art aside, the men wonder how they became friends, and if their friendship is truly worth all of the tension. Though each can come up with reasons for separating from each other, they all talk themselves into keeping the friendship. Serge's purchase of the painting triggers several heated discussions that range from the loss of Marc's sense of humor to Yvan's annoying habit of trying to make everyone happy. The men argue, debate and offend each other but manage to reach a common ground by the end of the play.
In the final lines, Marc addresses the audience in vague terms, saying that the painting represents a man who "moves across a space and disappears."
Exploring themes of art, friendship, and creativity, ART promises to provide a witty and brilliant evening of comedy for theatre-goers in search of a sophisticated evening with family, friends and colleagues. At 90 minutes, it also perfectly suits the modern appetite for a play that provides just enough to talk about over drinks or dinner.
ART is running at City Hall Chamber, National Gallery Singapore, 1 St Andrew's Road, Singapore 178957, from 2-30 September 2016. The show will be taking a break during Forumla One from 12-18 September. For more information and tickets, please see SISTIC.