Why Singles in Singapore are Ditching Conventional Dating Apps for this European Newcomer
PUBLISHED December 21st, 2017 01:00 am | UPDATED January 10th, 2018 09:37 pm
Dating in the modern world is difficult, isn't it? It almost makes us wonder how our parents did it without text messages, social media, and well, dating apps. And sure, we have Tinder, but what if you're tired of swiping left and right (more often left, we know) We have the answer for you – and yes, it's free to sign up!
At first glance, The Inner Circle, developed in Amsterdam, sounds like a speed dating club that your mom would sign you up for. But when taking a closer look it's clear to see that it's merely a selective dating app for attractive, inspiring and intellectual young singles. By that, we mean that each member is personally approved, sieving out the time-wasters and weirdos and accepting only the truly exceptional, ensuring all members have the utmost compatibility. Like pineapple on your pizza? Don't worry, there will be someone with just as horrific taste as you (we kid).
Once you've made it into "their Inner Circle", the profiles are full of gold. You can see their job and education level, a list of favourite pastimes, favourite places to go, and even individual quirks. Now you don't have wonder if that cute guy likes dogs. And get this – forget waiting for a match, you can immediately send a message to someone who catches your eye.
At its core, The Inner Circle is for busy, exciting and enticing individuals with a strong joie de vivre. At the time of writing, there are more than 650,000 members approved, with some 600,000 and counting on the waiting list, leading the app to win awards like Online Dating Brand of the Year and Dating App of the Year in the UK Dating Awards 2017.
The best part: they hold exclusive monthly dating events that take place in the sexiest and most sought after locations in town, be it The Back Room in New York, Ramses in Madrid, and The Box Soho in London. Because unlike other dating apps, The Inner Circle thought what's the point of hitting it off online if you don't meet in real life?
Ready to find love? The Inner Circle awaits.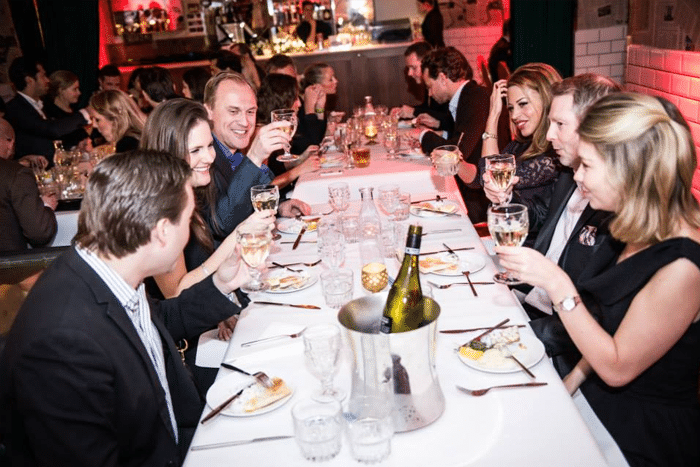 This post was sponsored by The Inner Circle.