The Weekly Grub: 5 Things To Eat & Drink in Singapore This Week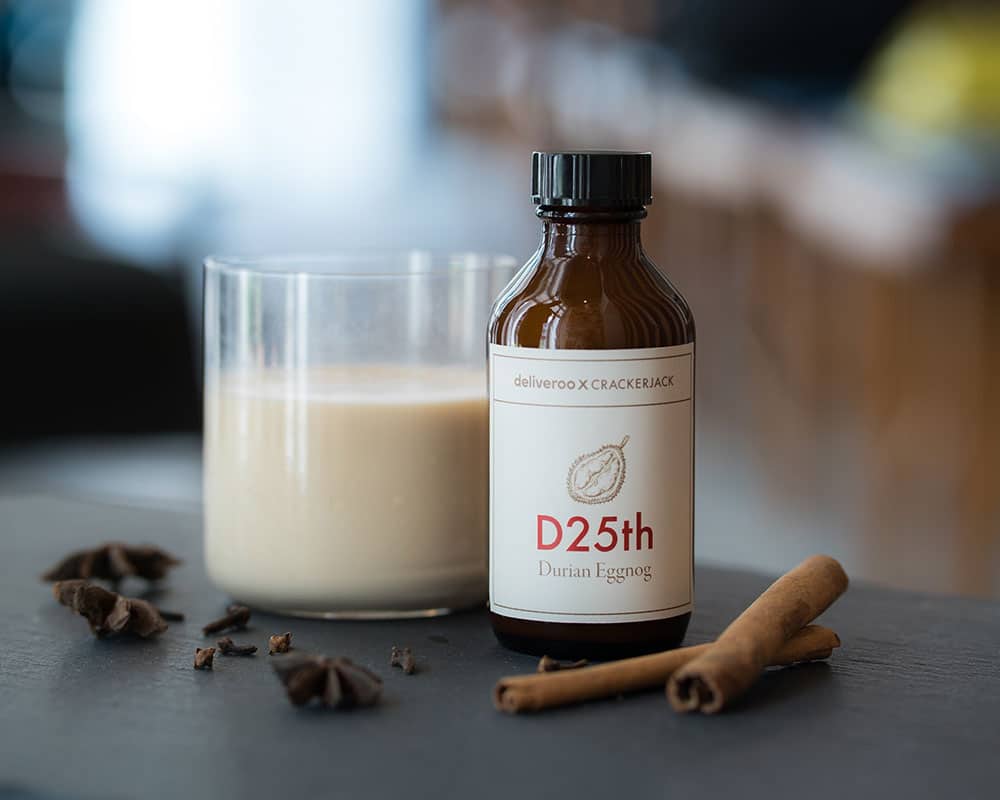 PUBLISHED December 13th, 2017 06:00 am | UPDATED May 18th, 2020 04:24 pm
This week, toast to the festive season with happy hour deals at Tiki Bar, eggnog from Crackerjack and beer to call your own from a customisable microbrewery, matched with traditional winter stew from this Italian restaurant. Need some quick nibbles? Tea is served at Patisserie G's new spot in the heart of town.
Zafferano Italian Restaurant & Lounge Dishes Out Rabbit Stew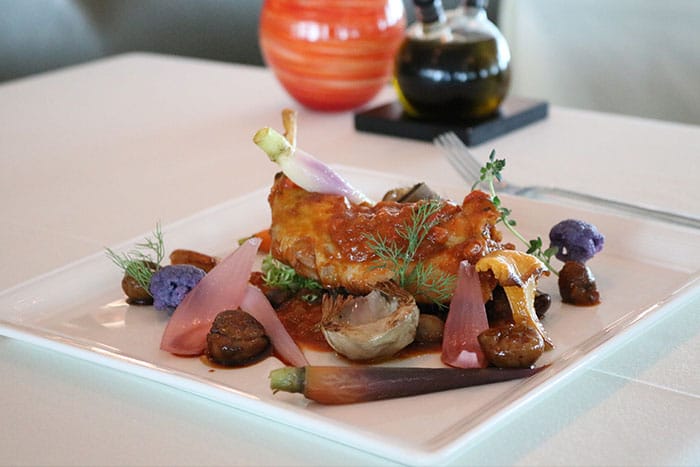 While Singapore doesn't exactly have the four seasons, there's nothing quite like feasting on traditional, hearty stew during the rainier months near the end of the year. Enter Zafferano Italian Restaurant & Lounge, where Stufato di coniglo ($50++; rabbit stew) makes an appearance, following the family recipe of chef Marco Guccio. Simmered together olives, white wine, and tomato sauce, the seared meat is a comforting offering that will be sure to warm you up this December.

Dig in at Zafferano Italian Restaurant & Lounge, 10 Collyer Quay, Level 43 Ocean Financial Centre, Singapore 049315, p. +65 6509 1488. Opens Mon-Wed 11.30am – 3pm, 5.30pm – 11.45pm; Thu-Fri 11.30am – 3pm, 5.30pm – 1am; Sat 6.30pm – 1am. Closed Sun. Stufato di coniglio is available upon request only and orders are required to be made at least two days in advance.
Patisserie G x Atomi Café in Downtown Gallery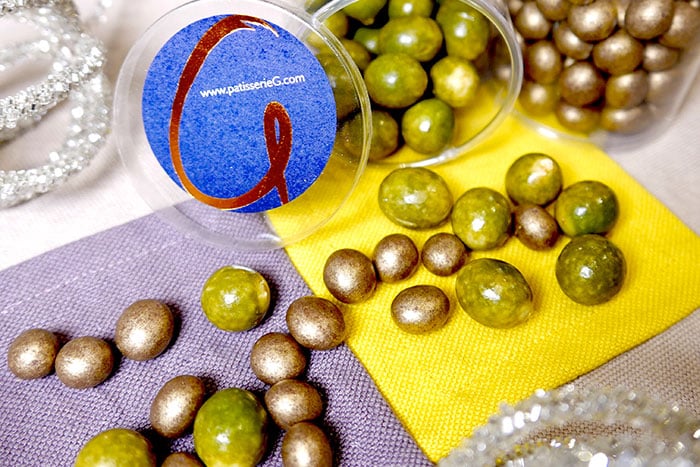 Café hunters can now have their tea cakes at the buzzing Downtown Gallery, as Patisserie G and Japanese furniture brand Atomi join hands to open a brand-new café concept in the enclave. Lounge on handcrafted furniture with French pastries served out on Japanese tableware as you sip on drinks during a leisurely afternoon tea – highlights include their signature Matcha Donut and Tarte Au Citron, as well as the sweet Chocolate Gems. Christmas gifts sets also make an appearance for the season, which extends to tableware along with the dessert treats.
Indulge in a languid tea at Patisserie G, 6A Shenton Way, #01-30/34 Downtown Gallery, Singapore 068815, p. +65 6222 0390. Opens Mon-Fri 7.30am – 7pm, Sat 9am – 4pm. Closed Sun and Public Holidays.
Brew Your Own Beer at Trouble Brewing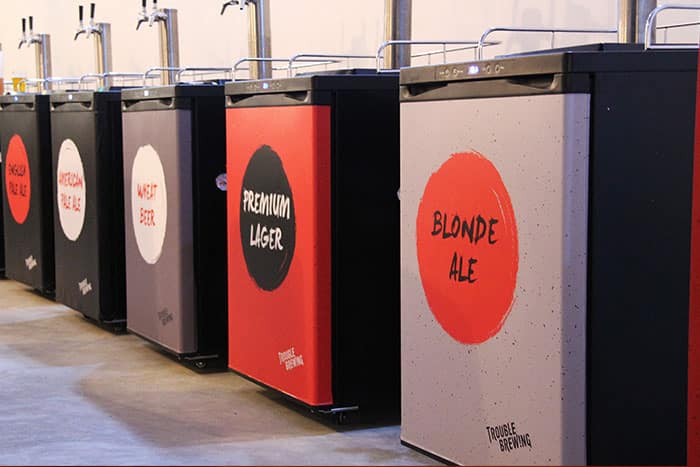 Personalise your own batch of booze with Trouble Brewing, the newest microbrewery in town dedicated to customising small beer batches. Perfect for large-scale events, a private party, or even for a subscription kegerator in the office, pick your favourite ingredients and hops based on recommendations from master brewer Gregg Speirs, who will then tweak the blend to your taste and have it in time for your special date. Add your own designs to the bottles and kegs for a more personal touch.
Put a personal touch on your bottles at Trouble Brewing's website here.
Crackerjack x Deliveroo Singapore-style Eggnogs
Make merry this Christmas without having to leave your house – food delivery service Deliveroo has partnered with Crackerjack to send festive eggnog (with Singaporean twists) straight to your homes. Durian lovers should try the D25th, a durian-infused concoction with beaten eggs, cream, sugar, Plantation Original Dark Rum, St. George Spiced Pear Liqueur and durian flesh. Those not so fond of the fruit can opt for the nuttier Pan蛋 (pronounced "Pan-Dàn", with the Chinese character meaning egg), a blend with homemade pandan syrup, cloves, star anise, and cinnamon mixed into the creamy eggnog.
Order up your favourite flavours from Deliveroo here.
Aloha Poké Tiki Bar's Daily Happy Hour Deals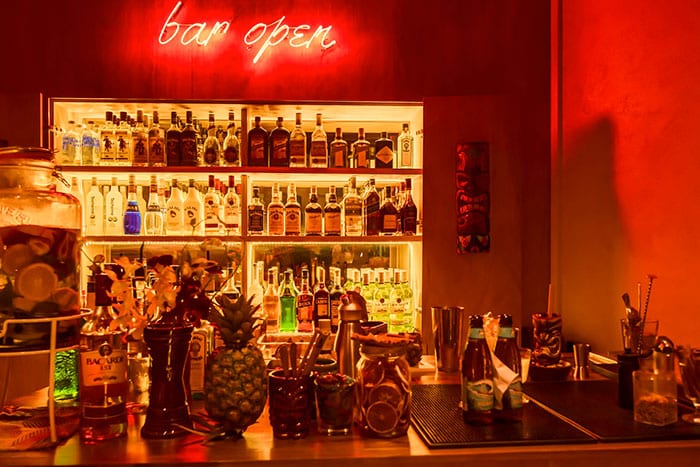 End of the year right with great drink deals at Tiki Bar, the night time persona of Aloha Poké. A changing roster of Happy Hour promotions each day from 5.30pm onwards means you can head down on your favourite day with some friends after work and chase the work blues away with offers like 1-for-1 beers on Maui Mondays, a complimentary welcome shot on Waikiki Wednesdays and 1-for-1 all drinks and complimentary plate of Tiki treats per table to round out the week for Fridays Flow. In the area during the weekend as well? A combination of Happy Hour prices is also available on Saturday, including $45 for five beers.
Toss back some drinks at Aloha Poké Tiki Bar, 92 Amoy Street, Singapore 069911, p. +65 6221 6165. Happy Hour is Mon-Sat 5.30pm till late. Closed Sun and Public Holidays.
Top image: D25th from Crackerjack x Deliveroo