The Weekly Grub: 5 Things to Eat & Drink This Week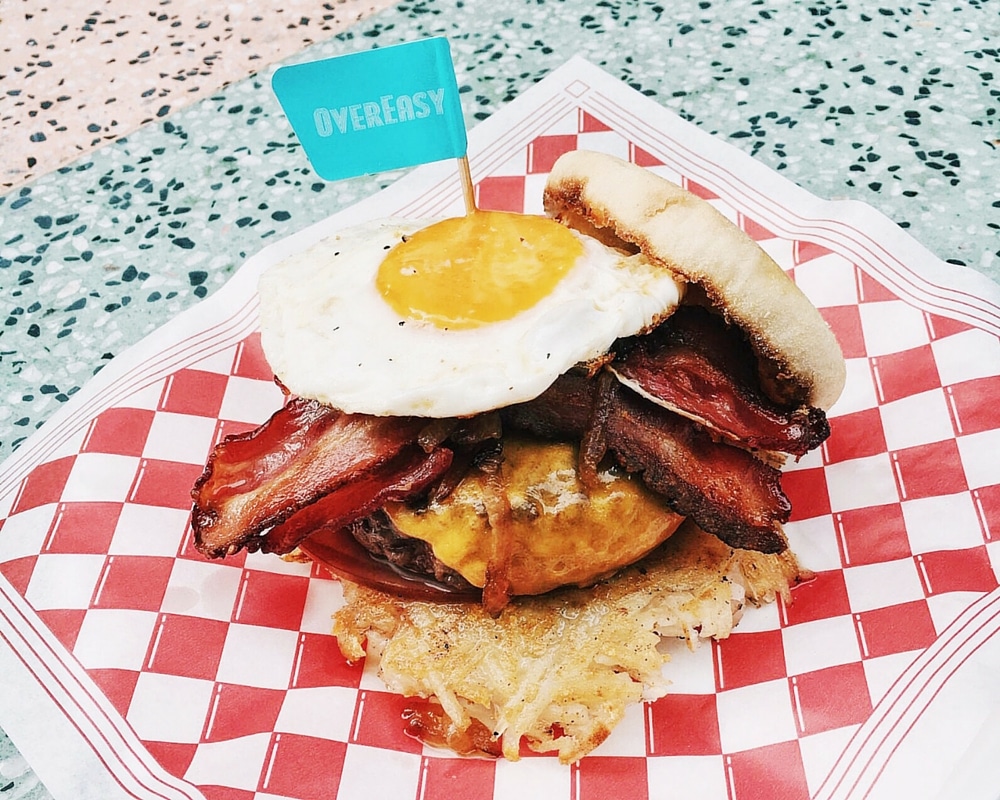 PUBLISHED May 25th, 2016 02:00 pm | UPDATED May 14th, 2018 11:54 am
This week sees an inaugural BBQ party at Timbre+, a 5-course wine dinner at Zafferano, OverEasy's International Burger Day exclusive, a T-bone Fiorentina steak feast at District 10, and the launch of Kilo's newest charcoal-grilled meat concept.
BBQ, Beers, and Burps at Timbre+

This is one for the BBQ junkies! Timbre+ is holding the very first edition of BBQ, Beer, and Burps at their courtyard (the open air area next to the building), where the good people from Iskina Cebu, The World Is Flat, and Two Wings will be firing up their outdoor grills for some off-menu specials. How does some roasted leg of beef, grilled chicken wings (way better than the ones we used to do at East Coast Park), and salted egg pork rib sandwiches sound?
BBQ, Beers, and Burps is happening on Friday, 27 May 2016 from 5pm till late. Timbre+ is located at 73A Ayer Rajah Crescent, Singapore 139957.
5-Course Cecchi Wine Dinner at Zafferano

Andrea Cecchi, owner and winemaker of esteemed Cecchi Winery, will be hosting a gastronomic evening of discovery as he shares stories and tasting notes of Tuscan's best wines, which will be poured during Zafferano Head Chef Marco Guccio's 5-course dinner.
Commencing with canapés of tomato with mozzarella and basil, the menu's highlight is the beautiful 12-hour oven-baked US Prime Beef Short Ribs with truffle-perfumed creamy potato and artichokes; versatile with the intense aromatic, fruit rich and silky tannins of Coevo 2011 and well balanced, solid tannins of Coevo 2006.
The Zafferano Cecchi Wine Dinner is happening on Friday, 27 May 2016, 7.30pm and is priced at $128++ per person. Zafferano is located at #43-01, 10 Collyer Quay, Singapore 049315, p. 6509 1488.

International Burger Day at OverEasy Orchard

In celebration of International Burger Day, the folks at OverEasy Orchard will be turning up the burger boogie with an exclusive weekend burger special that will satisfy your deepest burger fantasies. The Hangover Part IV, priced at $22++, is the perfect way to kickstart (or end) the weekend – sandwiched between toasted English muffins are a sunny side egg, heritage breakfast ham, double smoked bacon, signature Wagyu chuck blend patty, rosti, red cheddar, and sweet chilli sauce.
International Burger Day: Weekend Exclusive is happening on 28 & 29 May 2016. OverEasy Orchard is located at 541 Orchard Road, #01-01 Liat Towers, Singapore 238881, p. 6684 1453.

Great Lunch Steak Out

Aptly titled the "Great Lunch Steak Out", District 10 is now offering a 700-gram T-bone Fiorentina steak traditionally grilled over charcoal and lightly seasoned with sea salt, pepper and extra virgin olive oil for lunch. The result? A burst of juiciness and big, beefy flavours with each bite. Priced at $45++, this menu requires a minimum of three guests to order. You'll also get a choice of salad or soup of the day, but we also recommend forking out an additional $14++ for Creamy Truffle Mash or $12++ for Sautéed Mushrooms.
The Great Lunch Steak Out is available Mon-Sat, 11.30am – 2.30pm. District 10 is located at 3 Temasek Boulevard Suntec City Mall #01-514/515 Singapore 038983, p. 6822 2886.

Get Crackling at Camp Kilo Charcoal Club


Those familiar with the Kilo brand would know that when they do something, they do it well. Camp Kilo Charcoal Club is the latest project from the group – a roast joint with some of the tastiest, heartiest meats in town. Open, outdoor seating brings diners close to the serene nature of Kallang's riverside, making for a slow weekend with friends, a beer in hand, laid-back music, and, of course, a platter of hearty comfort food. Whole pig roasts and chill vibes abound!
Camp Kilo Charcoal Club is located at 66 Kampong Bugis #01-01, Singapore 338987. Open Fri, 5.30pm – 11pm, Sat-Sun 11am – 11pm.