Where To Eat Yakiniku in Singapore: Grilled Wagyu Beef, Lamb Chops, Seafood, and More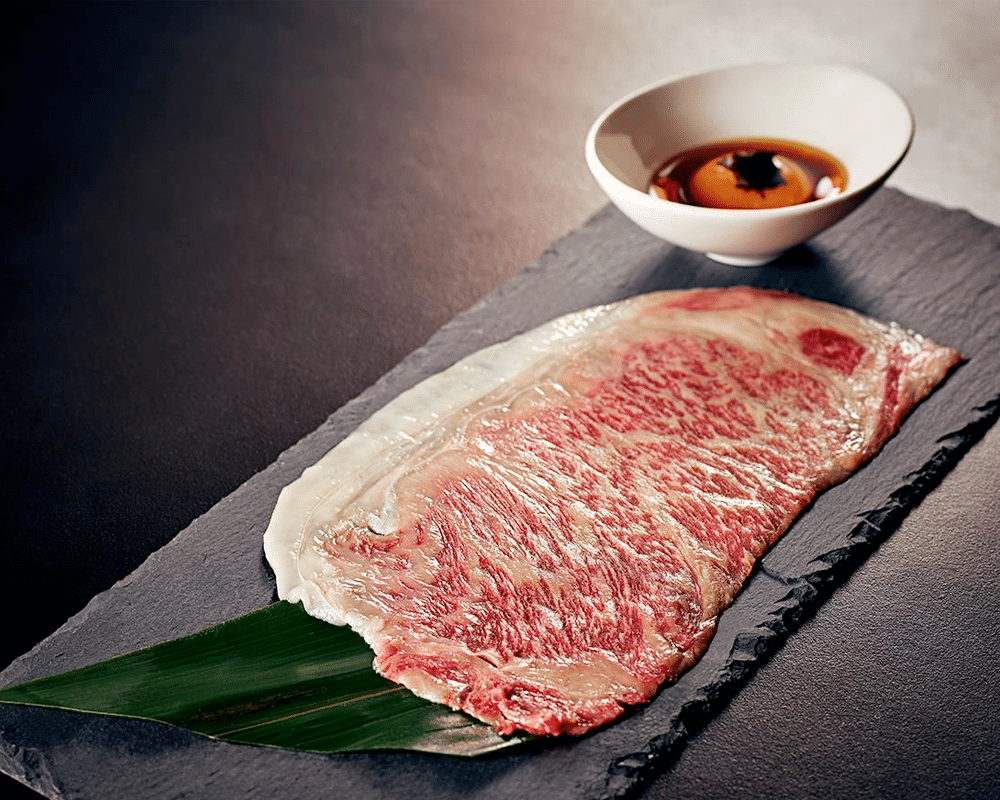 PUBLISHED June 14th, 2018 06:00 am
When you're craving for meat, there few things more fun than a good yakiniku experience – well, other than a hefty steak dinner. Essentially translating to "grilled meats", yakiniku is an essential part of Japanese cuisine that sees its roots in Korean restaurants in Osaka and Tokyo during the 50s. Of course, its popularity has seen plenty of such restaurants popping up around the world, and Singapore is no exception. Here is our list of the city's best yakiniku joints for bite-size morsels of unadulterated, juicy, meat.
Yakiniquest

The name Yakiniquest stems from its managing director Suguru Ishida, who once ate at more than 150 yakiniku joints a year in Japan for 15 years. Safe to say, his taste in grilled meats is top of the game. Go straight for the Wagyu Fanatic Omakase, which at $168, offers you eight whooping cuts of supreme grilled wagyu, wagyu and uni sashimi, and a wagyu chazuke. Off the ala carte menu, you'll find nearly 20 beef cuts for the grill, including some chunky Chateaubriand ($82) from the tenderloin or for the adventurous, the sukiyaki-style Yakisuki ($25 per piece).
Yakiniquest is located at 48 Boat Qy, Singapore 049837, p. +65 6223 4129. Open Mon-Fri 6pm – 11pm, Sat-Sun 5pm – 10pm.
The Gyu Bar

How many parts of a cow have you actually tried? At The Gyu Bar, their special Gyu Platter presents you eight different cuts like the tongue, rump, top round, and short plate – each with its own distinctive flavour and texture. Then there's the house special Yaki Shabu ($40), a generous slice of buttery sirloin that you eat with a truffle egg yolk dip. And for the ultimate beef indulgence, the Omakase Beef Platter ($178) brings you the best five beef cuts of the day, totalling 300g. Read our review here.
The Gyu Bar is located at 30 Stevens Rd #01-08 Singapore 257840, p. +65 6732 0702. Open Tue-Sun 12pm – 3pm and 6pm – 11pm. Closed Mon.
Ito Kacho

Another offshoot from a Tokyo restaurant, Ito Kacho at the Mandarin Gallery arrives with every bit the same passion for Japanese meats as its sibling. Aged chilled meat is the speciality here, as the chain continues to impresses with its particularly flavourful and tender meats. Favourite cuts include the beautifully marbled Wagyu Karubi ($36) which you dip in tare before grilling, and while not beef, a lovely Kurobuta Jowl ($14) that's juicy soft.
Ito Kacho is located at #04-08 Mandarin Gallery, 333A Orchard Rd, Singapore 238897, p. +65 6836 0111. Open Mon-Fri 11am – 2pm, 6 – 11pm, Sat 11am – 11pm, Sun 11am – 12am.
Aburiya

Aburiya tends to get filled up really quickly, but when you're in, look forward to an authentic yakiniku experience favoured by Japanese expats. Which is to say, top-notch kuroge wagyu beef ranked A4 and above that are a great joy to eat. It's nose-to-tail concept means that – aside from minimising wastage – you get to try less popular off cuts from the family-friendly Aburiya Kirotoshi Tokumori Platter ($24 for 150g). There is also the Tokusen Wagyu Rosu ($26), or chuck roll, that's very sweet and tender. Read our review here.

Aburiya is located at 79 Boat Quay, Singapore 049867, p. +65 6532 0365. Open Sun-Mon Wed-Thu 6pm – 11pm, Fri-Sat 6pm – 11.30pm. Closed Tue.
Yakiniku Yazawa

Robertson Quay's Yakiniku Yazawa is a veritable favourite for beef lovers, having been operating in Tokyo since 2003. The premium kuroge wagyu, flown in straight from Japan, is best cooked for three seconds on each side, whether it's the marvellous Kalbi Short Rib ($32) to a hunking Ribeye ($100). Don't discount the other meats either – they have some amazing Mangalica Pork ($22) and Tori Momoniku ($16), or juicy chicken thigh marinated in tare.
Yakiniku Yazawa is located at 11 Unity St, Robertson Walk, Singapore 237995, p. +65 6235 2941. Open daily 6pm – 11.30pm.
Gyu-Kaku

Chances are you might have come across this massive yakiniku chain somewhere in Japan or in Singapore. We tend to favour the newly renovated branch at CHIJMES, but whichever you choose, expect to be impress by a large selection of Kagoshima wagyu cuts at reasonable prices. There's a limited Premium Karubi 'Zabuton' ($43.80, 80g) that is rare but incredible, some Loin Steak going at $78.80 for 180g, as well as a Special Trial Platter ($64.80, 190g) that brings you some of the restaurant's most popular cuts.
Gyu-Kaku is located at six locations around Singapore. See the full list here.
The Hitsuji Club

When most of the customers present here are Japanese, you know you're in for a treat. The Hitsuji Club is Singapore's only jingisukan specialist, which relates to a story that Genghis Khan and his soldiers would grill mutton on their helmets to prepare for battle. Likewise, the grills here are slightly domed, as you grill your Lamb Chops ($32 for 200g) or Lamb Platter ($70), which comes with 200g of sliced lamb, 200g of lamb chops, mushrooms, and vegetables. And don't forget to slather on some lamb fat first. Read our review here.
The Hitsuji Club is located at 65 Circular Rd, Singapore 049419, p. +65 6221 3789. Open Mon-Sat 6pm – 11pm. Closed Sun.
Kinoshita

Kinoshita may be hidden at the far reaches of Jurong, but it's worth the trip for its affordable and quality yakiniku. Known for its secret housemade tare dipping sauce, the first overseas outlet of the well-known Osaka brand offers various Omakase Sets that start from $29.80 for an assortment of seafood, chicken, pork, and beef cuts. Also, it's not quite grilled meat, but you have to order the restaurant's speciality Gyu Nabe, a hearty beef hot pot that's sure to warm you up.
Kinoshita is located at #04-07 Westgate, 3 Gateway Dr, Singapore 608532, p. +65 6465 9151. Open Mon-Fri 11.30am – 3pm, 5.30pm – 10pm, Sat-Sun 11.30am – 10pm.
Top Image: The Gyu Bar