Your pass to the city is now here – say hello to your Nomad card!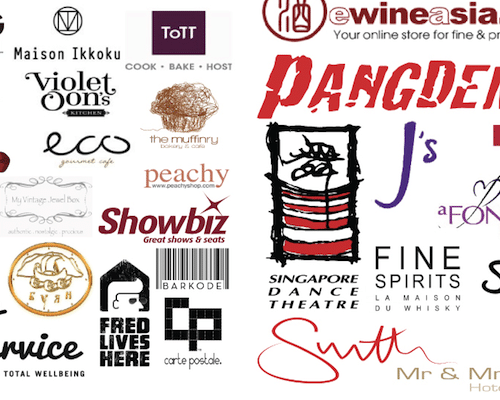 PUBLISHED March 12th, 2013 01:09 am | UPDATED May 18th, 2020 04:57 pm
Nomads… the waiting is over!
You've been wondering and waiting when the Nomad card – your pass to awesome privileges and offers at Nomad-approved establishments from bars, restaurants, fashion boutiques, spas and wellness studios and more – would finally be within your clutches; when you'd be able to get your hands on free and discounted tickets and invitations for the latest happenings across town.
Well the time is now! Because it's here!
We know you're dying to get your mitts on one of these bad boys and who can blame you?
But what exactly can you expect? Well if what we've got lined up for you in the first couple of months alone is anything to go by, with over a dozen new offers per month, you're going to be pretty busy! About as busy as this….
You'll be drinking up some of our sunny isle's best cocktails in places like Barkode, Maison Ikkoku and The Cufflink Club or sipping on a glass of much deserved wine at Café Gavroche or Praelum Wine Bistro before chowing down at some of our favourite dining spots including Amuse, Buyan, Eco Gourmet Café, Esmirada, J's at Purvis, Kazbar, Original Sin, Michaelangelo's, Sarnies, Smitten, The Muffinry, Tamarind Hill, and Violet Oon's Kitchen.
After that it's time to pimp things up a bit with some of our Nomad-approved fashion and lifestyle partners including Fred Lives Here, Carte Postale, Peachy and My Vintage Jewel Box.
Then it'll be time for some entertainment  – how about tickets at preferential rates for Pangdemonium's Rabbit Hole, Singapore Repertory Theatre's Venus in Fur and Othello, Singapore Dance Theatre's ballet Coppelia, a variety of blockbuster shows and musicals thanks to Showbiz Asia, or the hotly anticipated Big Wig Festival?
Phew! You're going to need some downtime after all of that. Don't worry – some pampering courtesy of AFOND Spa, Manicurious, Blow + Bar or Sole Service should do the trick.
And that's just the first three months! With lots more surprises rolled out to you every month in true Nomad style.
You'll also be able to enjoy ongoing offers throughout the year thanks to our annual partners. A hip hotel stay with Mr and Mrs Smith, a chance to cut your teeth as a cookery whizz at ToTT, not forgetting to stock up on some wine or whisky along the way with EWineAsia.com and Spirit of Scotland. Plus you can look forward to discounts on City Nomads-organized events.
All of this from only $18 a month!
Holy moly! Are you as excited as we are? Now to add to that excitement, the first 100 to snap up an annual Nomad card will be automatically entered into a draw to win a two-night stay for two at the uber cool boutique L Hotel Seminyak, Bali, courtesy of our travel partner Mr & Mrs Smith! Complete with sunset drinks and canapés and a 1 hour Balinese spa massage for two. Well hellooooooo….
With only 1000 Nomad cards initially available…are you thinking what we're thinking? Better get a wriggle on!
The Nomad card is available now here. Privileges and offers start on 1st March. For more details on privileges and offers see here. For a full list of price plans and payment options see here. To buy one now see here. For any enquiries email [email protected]