10 Questions with Roscius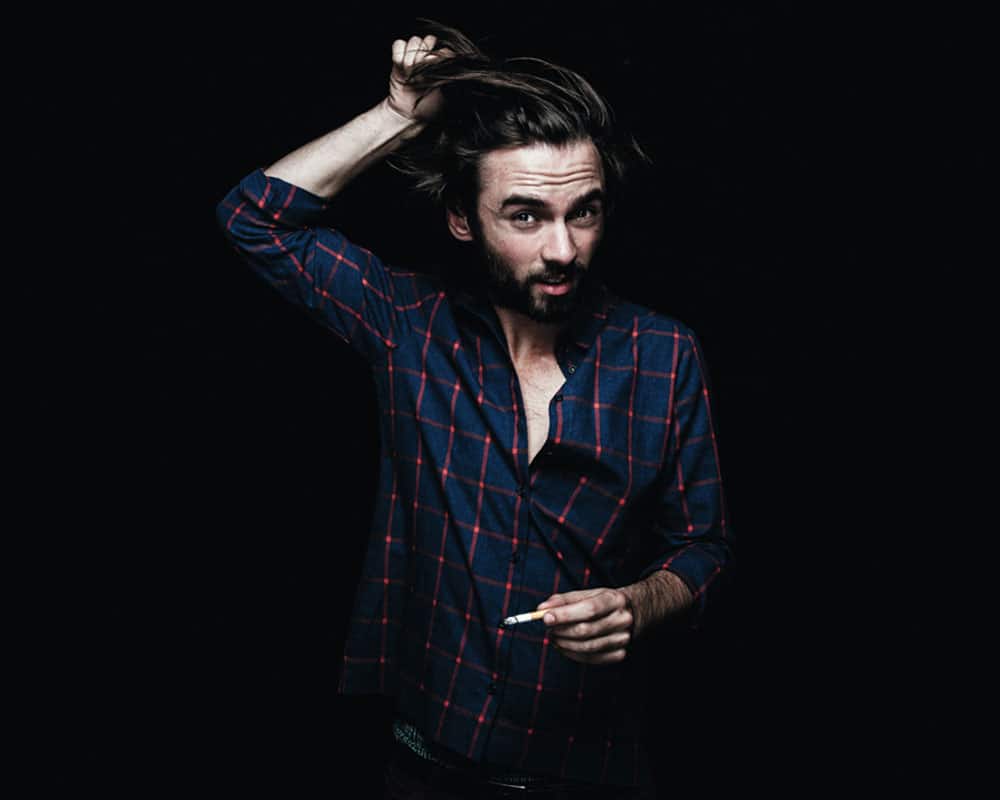 PUBLISHED November 17th, 2016 04:00 am | UPDATED May 18th, 2020 04:55 pm
French born, London based underground producer and live performer Roscius has spent the last year building an enviable reputation. Combining improvisation, live vocal sampling, bass lines looping and incredible percussion skills, Roscius creates a unique and absorbing soundscape.
His travels around the world allows him to bring back to his studio some rare (and some bizarre) traditional musical instruments, which he records and uses in the same way as a DJ tweaks and triggers his drum machine. Think bass lines made of a pitched vibraphone, filter effects created by water falling into a sink, Arabic tambourines, South American shakers and Asian bongos.
Happy to have him back on our sunny shores on 20 November 2016 at Amoy St Bloc Party – the last time he performed here was Garden Beats -, which is curated by home-grown brand Spa Esprit Group (SEG) and in collaboration with establishments including like Employees Only, Le Binchotan, Burger Joint, Maggie Joan's, Gemmills and Birds of a Feather.
We caught up with Roscius in our recent chat about all things music and his upcoming performance at Amoy St Bloc Party.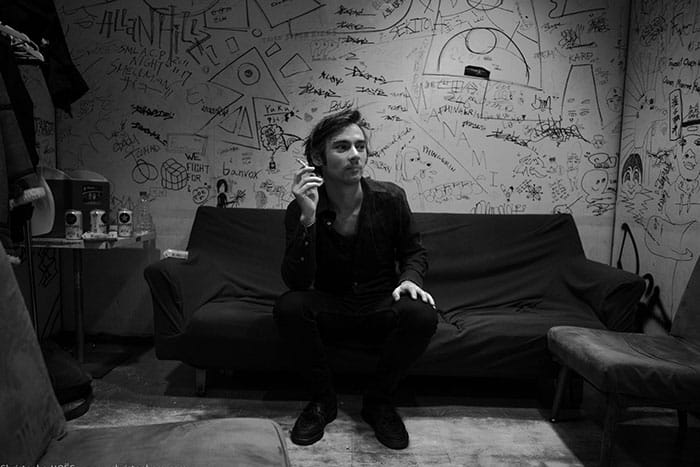 When did you begin making music?
I started really young, I sang in a choir, played piano and percussion in my hometown music conservatoire. I started learning classical and contemporary music. Then I fell in love with Jazz, Rock, World Music, and finally got introduced to House and Techno. I've been making music my whole life really, in any genres, writing in different styles, trying to copy and then re-invent the music I liked, and failed quite often, until I found myself in this instrumental free-of-boundaries project called Roscius…
Tell us more about your signature World Minimal Disco sound and the different eclectic elements involved.
I think the main message is that my music comes from wherever I go to. So the more I travel, the more I steal ideas here and there, get consciously or subconsciously influenced by the sounds and atmospheres that I discover, and that makes it "World Music" in a way. I try to keep it minimal, it's almost a challenge for me. Less is more, so I'm trying to stick to the most interesting sounds and instruments I use and not add extra machines or effects.
And finally, I try to embrace the "fun and dance" side of my music, the disco, the very roots of House and Techno. I don't want it to be too serious, the aim is that it's accessible and easy to get lost into. But you could also describe the whole thing as Organic techno, Acoustic House, Ethnic Dance music !
What is your starting point when making a track?
The sample. I basically record everything I find interesting in what I hear around me. It can be someone talking in the street, a bird singing in a park (the first track I ever produced was actually based on this loud Koel bird that you can hear everywhere in Singapore), the sound of a worker drilling, anything really. I can hear melodies and rhythms in all of these sounds, and I start playing it back in the studio, loop and edit it, and improvising on top of it, using a piano or percussions, depending on what it inspires me.
How do you know when a track is complete?
You never know. You have to let it go really. I guess it's like a child. One day you decide he's able to cycle on his bike without the extra training wheels.. So you try. And if it works, that means he was ready. If not, then you keep working I guess.
Describe your studio set up.
1 decent microphone (C414 AKG), 1 decent pair of speakers (Yamaha HS7), 1 laptop with a decent software to record, a decent pair of headphones (Sennheiser HD 25), a decent soundcard (Focusrite Scarlett), a piano, a Hammond Organ, a bass guitar, and loads of drums and percussion everywhere. LOADS of them. Nothing less, nothing more, but to be honest, I think the most important thing is what you have in your head music wise, not the gear you use. It's all about what you make out of it !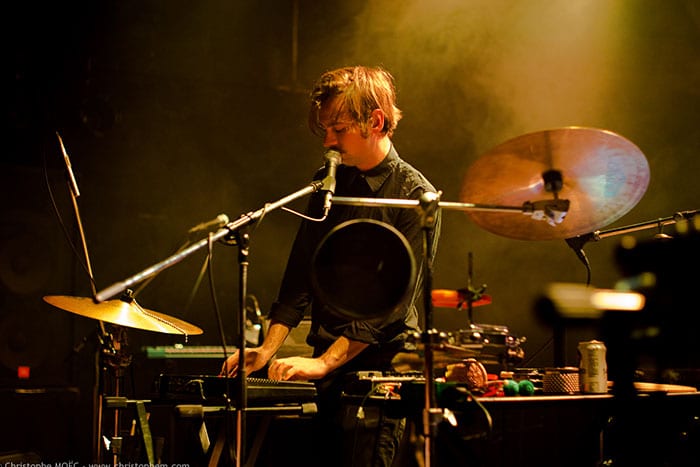 What is your favourite piece of studio gear currently?
A new UDU that I've been offered (a percussion from Nigeria), and my new Hammond Organ (that I've been offered as well). I'm very lucky!
Having recently played at Garden Beats in Singapore, what are you looking forward most on your return to the Singapore stage?
I played an early afternoon gig at Garden Beats last time, it was really nice, with people lying down in the grass, quite laid back and relaxed. So I guess I'm looking forward to see the other side of the Singapore's crowd, standing and dancing, and I'll try to give them a more dynamic and interactive set!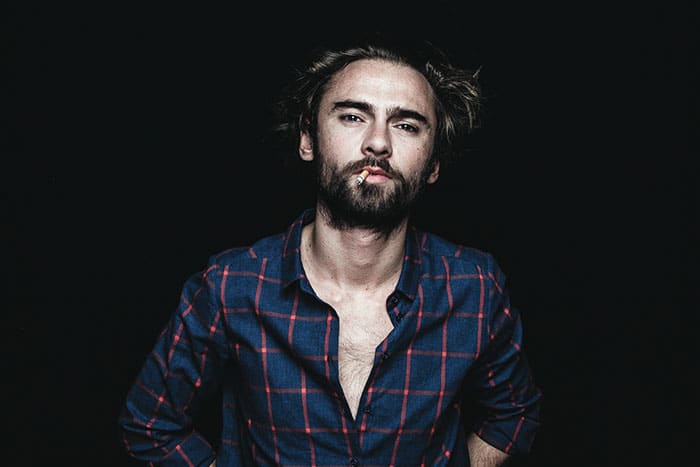 What can festival-goers expect during your live set at the Amoy St Bloc Party?
I guess they'll notice the evolution of my music, the afro beat and the hip hop side that I'm experimenting at the moment, as well as something more rhythmical probably, more percussive and live. But to be honest, anything could happen. It's all about "give and take" during my sets.
You were on the same bill as DJ KFC for Garden Beats, what do you think about his sound and how will it complement yours at the Amoy St Bloc Party?
I love his eclecticism and the grooves he selects, especially in his last July "Lushmix", the fact that he mixes a large range of disco, soul, funk, amongst other genres, and that his selections have loads of percussion as well. I guess it's the perfect match, as I'll embrace something more rough, live and sweaty, that he'll provide the soulful and cool side to the event!
The Amoy St Bloc Party is going to be an exhilarating full-day festival of playing, feasting and music. How excited are you to be a part of this first-ever street festival held on Amoy Street?
I've never seen any event in the streets of Singapore before, so I'm really curious about this one. Singapore can be so perfect sometimes, the sound of the clubs, the good organisation of the festivals, so I can't wait to see the reaction of people in a street. It's really exciting, and brings back the music and the street festivals to its very roots, which is all about the moment, the sharing and the unpredictable!
–
To stay updated with Roscius' upcoming gigs and music, follow him here:
Soundcloud | Facebook | Resident Advisor