10 Questions with Tan Pin Pin, The Documentary Filmmaker Behind 'In Time To Come'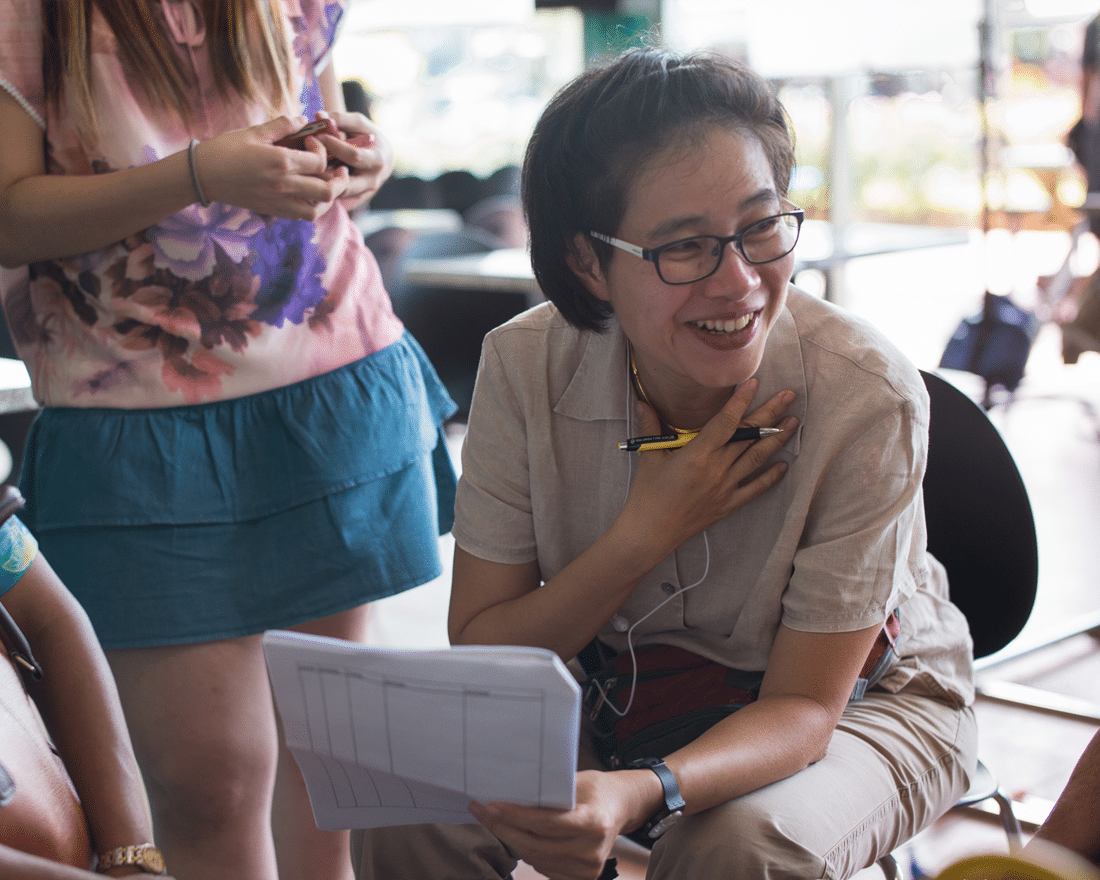 PUBLISHED September 28th, 2017 06:00 am | UPDATED May 18th, 2020 04:55 pm
Who says Singapore doesn't have talent in the film industry? In Time To Come, the latest documentary by acclaimed filmmaker Tan Pin Pin, was recently nominated for Best International Documentary at not just one, but three prestigious documentary film festivals in Brazil, Switzerland, and Canada. The film comes after To Singapore, with Love, the award-winning 2013 work about Singapore's political exiles that was banned from screening here.
In anticipation of In Time To Come's premiere at the Filmgarde Cineplex at Bugis+ on 28 September, we speak to Pin Pin to find out more about the daring work, what's next for her, and her thoughts about the future of documentary.
Hi Pin Pin, thanks for taking the time! Can you tell us more about In Time To Come?
A time capsule is unearthed; a "time cube" is sealed. What of Singapore is worth preserving? IN TIME TO COME is a potential time capsule, observes rituals at schools and at work, shopping centres that empty and fill, and a banyan tree being cut down and moved to an uncertain future. In doing so, my film asks: what makes us, us?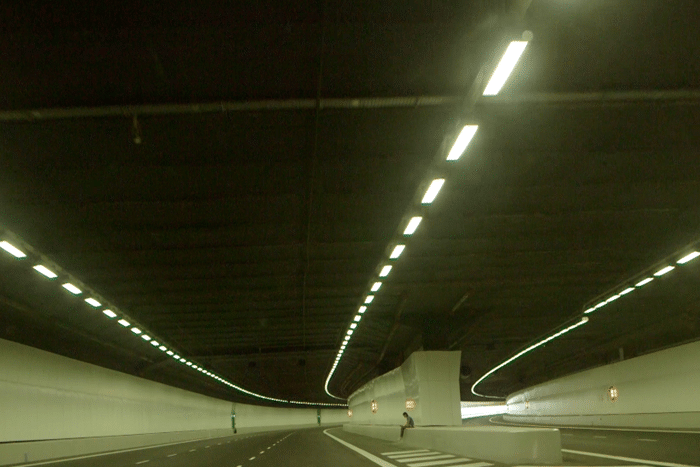 What were your inspirations for the documentary?
For this film, I found inspiration in the photographs of Singapore photographers Nguan and Lucas Jodogne, as well as the photographs of Robert Frank and Steven Shore. This film could be seen as a series of majestically framed everyday scenes writ large for the cinema, giving you time to roam around the frame. Films today are like roller coaster rides, I always feel tired after watching them because we are overstimulated 360°. I wanted to make a film where the viewer has more autonomy, where we can explore, think, feel and most importantly, remember.
How is this work different from To Singapore, with Love, in terms of tone and treatment?
If you have only seen To Singapore, with Love, this film will feel like it is made by a different director in terms of tone, style and subject matter. However, if you have seen my earlier films like Invisible City (2007), and shorts like Snow City (2011) and The Impossibility of Knowing (2010), you will find that this is a development from those films. In Invisible City, I interviewed people like archaeologists, photographers or civil society activists who document Singapore for themselves. In IN TIME TO COME, I am documenting Singapore for an imaginary time capsule in a style that allows the audience to fill in the blanks for themselves.
Is this your first film to be screened in a mainstream cinema?
More than any of my other films, IN TIME TO COME is made for the big screen. I wanted the Singapore audience to have access to the full cinema experience including great sound that festival goers overseas had in the film festivals we attended. We worked hard to find a space for the film to be shown here. When we showed the film to FilmGarde, they said 'yes' immediately. We are very grateful for that. This is the first long film of mine that I have shown in a mainstream cineplex and it is a privilege to have this opportunity. Both Singapore GaGa (2005) and Invisible City (2007) had theatrical runs, but at the Arts House.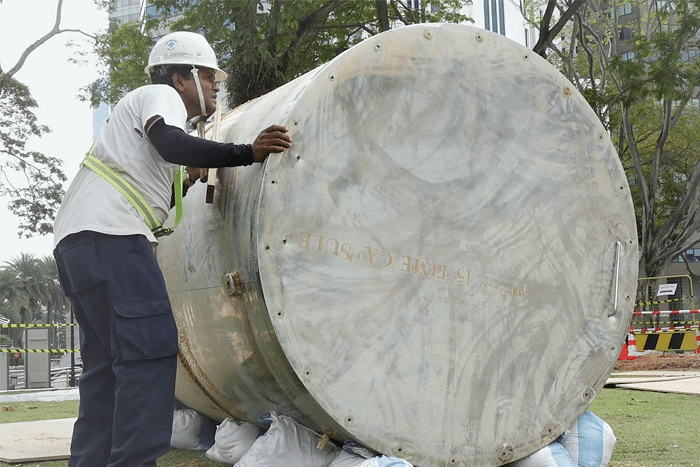 How did you come into filmmaking, and documentary filmmaking in particular?
I started out as a photographer. A lot of my practice hasn't changed from those days 25 years ago, I am still traipsing around with my camera, shooting here and there. The camera gives me the reason to go to places I wouldn't otherwise go, and talk to people I wouldn't otherwise talk to.
We hear that In Time to Come took nearly five years to complete. What were the struggles and challenges in producing this?
It took four years, but the gestation took longer. My works try to articulate the intangible, make concrete the subconscious of myself the filmmaker as well as that of my subject matter, Singapore. Filming and editing is the process of articulating that which was up until then silent and inchoate. It is an introspective process, and I usually don't go out or see anyone while I am in an edit. It is all-consuming.
What would you say is the message of In Time To come? What should people come expecting?
Slow down, breathe, watch, feel as you time travel around Singapore in what may be the past, present and future.
What is the essence of a great documentary, to you?
I don't differentiate between fiction or documentaries. It is an artificial divide, there is good film and bad film. Good films stand the test of time, where I am still thinking about it long after I have watched it. It may not be technically perfect, but it would have done something, whether it was formally exciting, or it had a good script, or had asked good questions, taken risks of some sort. I don't think much of films where I come out feeling the same as I did when I went in.
What's next in the works for you? Is it going to be another film based on Singapore?
I am part of a group show at the Substation called Discipline the City in November. I am excited about that, and I'll be showing epic scenes of grand openings.
Thoughts about the future of documentary?
The next 10 years will be interesting in the media field. All the old temples of culture and media are dismantling, consumption habits are fragmenting, and indie filmmakers like myself will paddle with the waves around. I am not really sure where we will end up!
In Time To Come will be screened at the Filmgarde Cineplex at Bugis+ from Thursday, 28 September 2017. Tan Pin Pin will be available for post-show Q&A sessions on 28 Sep 7.30pm, 29 to 31 Sep at 3.30pm and 7.30pm, and 1 Oct at 3pm and 7.20pm. Watch the trailer below.
Photos courtesy of Brian McDairmant and BFG Media.