5 Things To Do In Singapore: 2nd to 8th July 2018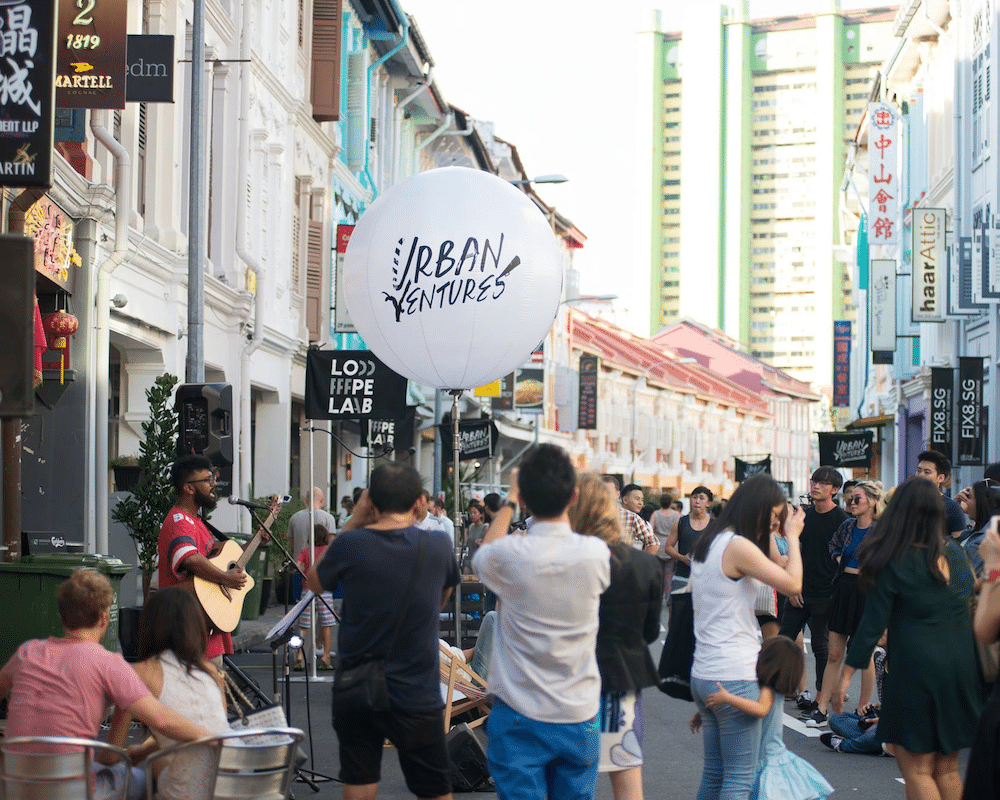 PUBLISHED July 1st, 2018 06:00 am
This week, get ready to stretch because we've got a marathon line up for you. Get your Tribe and head to Camp Kilo for some sick music, get artsy at SPRMRKT, or watch how art imitates life at The Singapore Theatre Festival 2018. Then, radiate love at Pink Screen and revel in all-out good vibes at Urban Ventures Street Party.
Tribe: 1st Anniversary featuring SGCR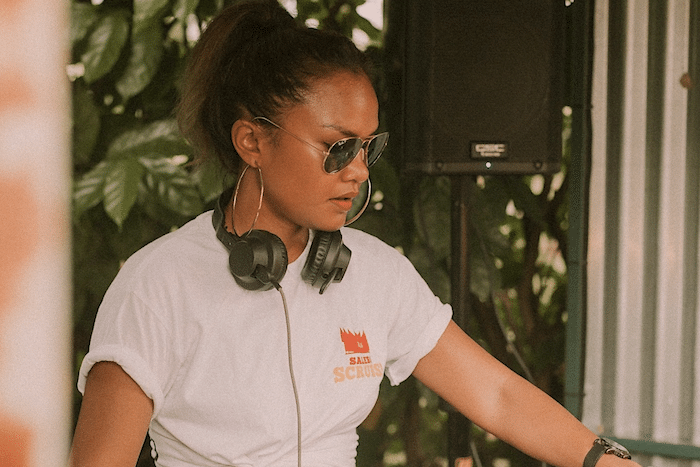 If you haven't already, its time to join the tribe of subcultures and continents. We're talking world sounds of Hip Hop, Reggae, Rare Groove and everything in between by Revision Music's RAH & Senja. Singapore Community Radio will be live streaming so check it out. Expect a specially-curated music market courtesy of Revision Music where you can swap pre-loved vinyl and cop some merch, so come prepared.
 Tribe: 1st Anniversary featuring SGCR is happening Sunday, 8 July 2018 from 4pm-10pm at Camp Kilo Charcoal Club. 
Calvin Tay – Conjugation: SMRT

Local artist Calvin Tay brings you an exhibition that re-examines Singapore's public transport. We take it every day, but are we truly aware of what goes on in the MRT? It's high time we commuters take a 360° look at a space we occupy daily. Conjunction: SMRT presents a series of five artworks, one to commemorate each existing MRT line that will continue to expand correspondingly to the MRT system.
Conjugation: SMRT will be opening on Thursday, 5 July 2018 from 7.30pm-10.30pm at SPRMRKT and will be on display until 30 September 2018.
Pink Screen at The Projector

Celebrate the freedom to love with Pink Screen at The Projector. Part of Pink Fest 2018, enjoy four stunning films that highlight themes of adulation, acceptance, and being human. Once again the team at The Projector have outdone themselves with a brilliant curation that includes 120 BPM (nominated for the Palme d'Or at Cannes), God's Own Country, Tomboy and the documentary, Kiki.
Pink Screen is happening from 7-22 July 2018, at The Projector. Tickets are priced at $13.50. Check out the screening times and get your tickets here. 
The Singapore Theatre Festival 2018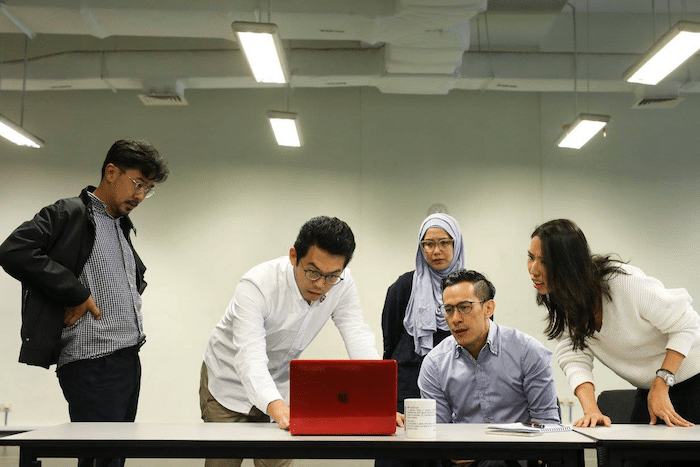 See what local theatre can do at The Singapore Theatre Festival 2018! Proudly presented by Wild Rice, this sixth edition brings you an exciting line-up of Singaporean plays that address a whole range of issues that include free press, racism, heritage and love amongst others. Several plays are already sold out so quickly snap up the remaining tickets to Press Gang, Supervision and One Metre Square: Voices from Sungei Road.
The Singapore Theatre Festival 2018 is happening from 5-22 July 2018 at LASALLE College of the Arts. See here for more information. 
Urban Ventures X Street Party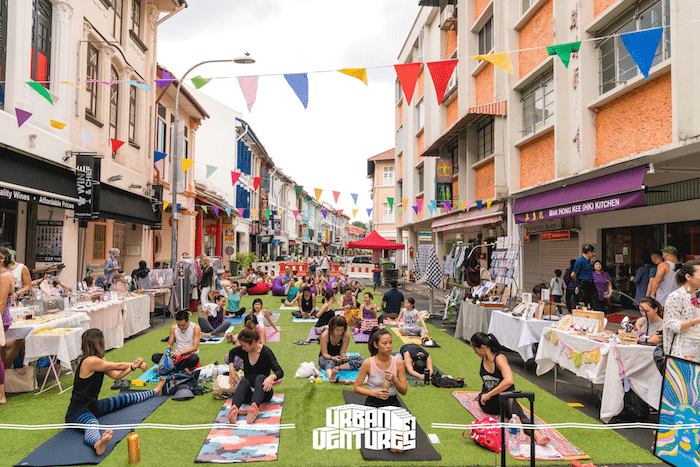 Gear up for a party unlike any other, as the Urban Ventures x Street Party takes it to Temple Street. For its 10th edition, not only are they going carbon-neutral, they're going big with a packed street program schedule that includes yoga, capoeira, and salsa dancing along with DJ sets and Live Performances by Oddshore, Hauste and Sobs. Shop and support at the F&B booths, Artisanal Market, or raid the wardrobes of your favourite social influencers before getting a free manicure by Vaniday. In support of Transient Workers Count Too-TWC2,  donate a minimum of $5 and receive a 5% discount at the F&B and Artisans Market booths. Donate here.
Urban Ventures x Street Party is happening on Saturday, 7 July 2018 from 4pm onwards at Temple Street. 
Top Image: Urban Ventures