Restaurant Review: The Guild by Hong Kong's Young Master Brewery Opens In Keong Saik, Singapore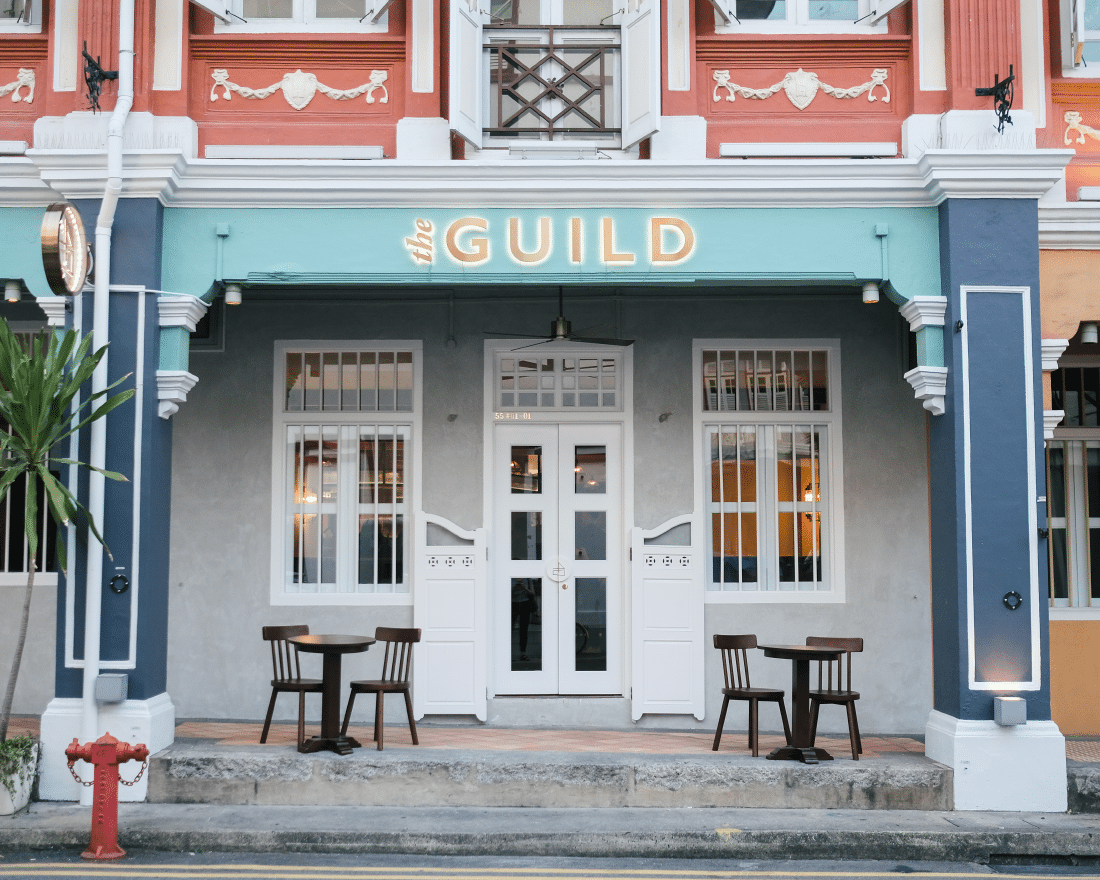 PUBLISHED July 2nd, 2018 06:00 am | UPDATED January 15th, 2019 06:10 pm
Did you know that if you take the fatty fallopian tubes of bullfrogs (the Chinese call it "hashima") and pelt it with enough seasoning, you can make them taste like bone marrow? Call it magic, or rather, the innovative flair of Vinny Lauria, the passionate chef behind the food at The Guild. But before we dive in, let's talk about Singapore's newest craft beer restaurant along Keong Saik Road.
Taking up residence in the same shophouse unit once occupied by Jason Atherton's The Library and The Study, the incumbent team has now done away with the secret doors and wall art, replacing them with a curious blend of colonial-style furnishing, Peranakan tiles, and exceptionally warm lighting. In the centre, there's a regal circular bar that houses 19 award-winning beers on tap – and darn, are they delicious.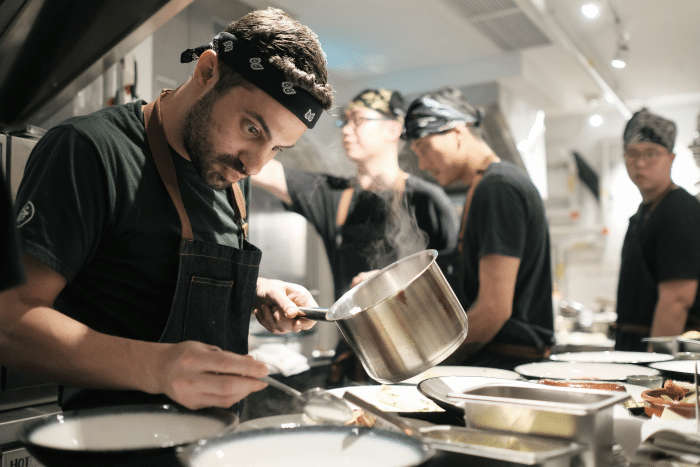 The establishment comes as a collaboration between Young Master Brewery (Hong Kong's largest independent craft brewery) and Executive Chef Vinny, a sprightly man that vibes like an Italian Aziz Ansari (ironically, the actor spent months working in Italian ristorantes to prepare for his role in Master of None).
It's easy to see why the partnership works: Vinny has been immersing himself in Chinese culture for over a decade when he served as executive chef of Homegrown Foods, an F&B group based in Hong Kong. And what better way to pair complex beers that draw on the tastes of Hong Kong, than with familiar Asian ingredients? Incidentally, The Guild is the latest addition to Singapore's growing locavore movement.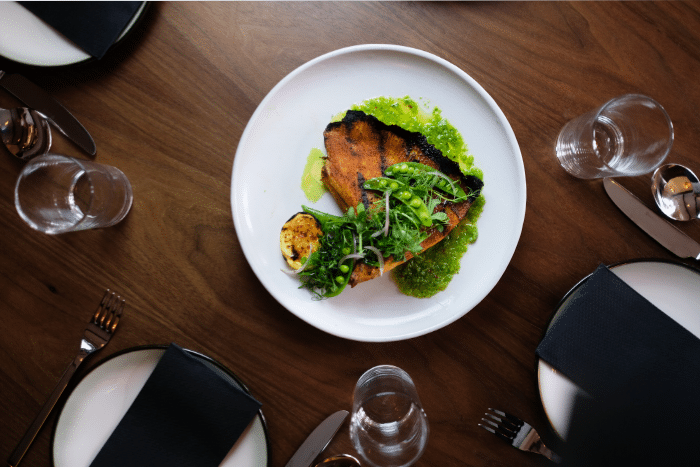 You might start with some Fried Oysters from Pulau Ubin (yes, the Pulau Ubin) that go for $7 a pop. Reliably plump, it's a homage to the hawker-style orh luak (oyster omelette), but less greasy and so much tastier with sweet chilli jam, pickled shallots, and a mild hollandaise. There is also General Tso's Frog Legs ($14), which you might imagine to be as blasphemous as the American-Chinese chicken dish, but it's not. The legs (from Jurong Frog Farm) are first brined in salted buttermilk before being fried with housemade chilli paste, honey garlic and ginger, and soy for a strong savoury finish. Meanwhile, hashima from the same bullfrogs are slathered on charred bread alongside some oxtail marmalade to make a "Marrow" Bruschetta ($22).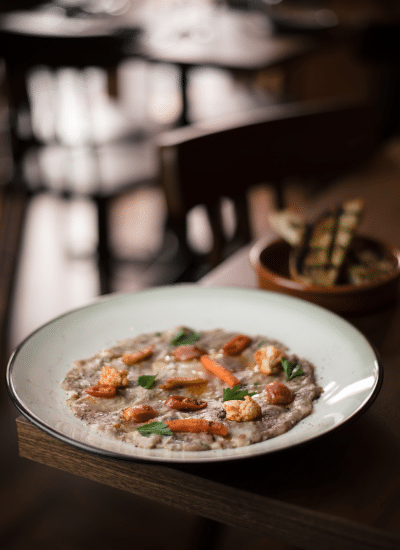 You'll want to know that Vinny's Salt and Vinegar Fries ($8) is a huge hit at our table. With black vinegar that he caramelises with black pepper, salt, and thyme, do yourself a favour and order more than one plate of this sticky sweet goodness. That, and a heavenly bowl of buttery al dente Mac N' Cheese ($18) that he tells us is inspired by carbonara.
Some people say that the food here is a tad salty, but you're in a beer joint, and salt always works well with hops. At this point, you might already have downed a glass (from $8 for 200ml) or two. The balanced and refreshing Classic Pale Ale is always a good bet, and the tart Cha Chaan Teng Gose (a nod to Hong Kong's haam ling chut, or salted lime with 7 Up) that just won a major trophy at the Australian International Beer Awards? Even better.
It goes on. Vinny brings out a fabulous Brawn Terrine ($12) made with the flesh from the head of a pig that's brined for six days and braised for six hours. You eat this with a slice of rustic European country-style bread charred and rubbed with raw garlic for an extra punch. Then, we get a pretty unforgettable Grilled Sweet & Spicy Bacon ($28), cured for several weeks and then smoked with aromatic lychee wood. The end result after grilling, is a lovely barbecue flavour and texture not unlike char siew, complemented by cucumber pickles.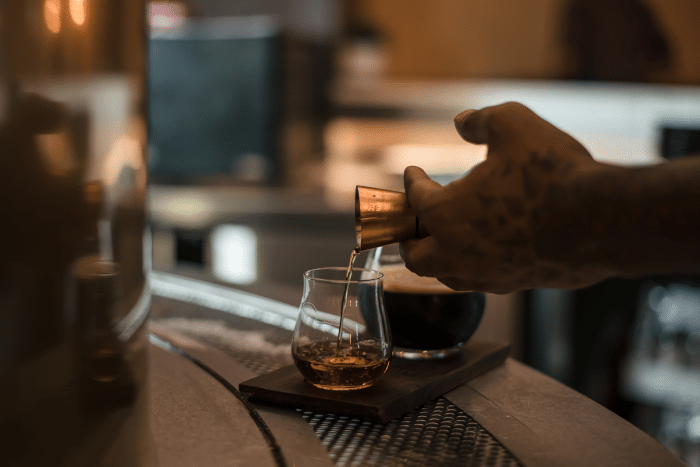 Feel like dessert at the end of your meal? The Guild is not a place for chocolate tarts or puff pastries, but stay on for more drinks, whether it's all-natural wines or a cocktail by Bar Manager Yadhaven Santheran (his Highballs and Umami Gibson are swell). By the time you're done, you will forget that you ever wanted sweets.
The Guild is located at 55 Keong Saik Road, #01-01, Singapore 089158, p. +65 6224 1262. Open 12pm-12am daily.