5 Things to Do in Singapore This Week: 15th March to 21st March 2021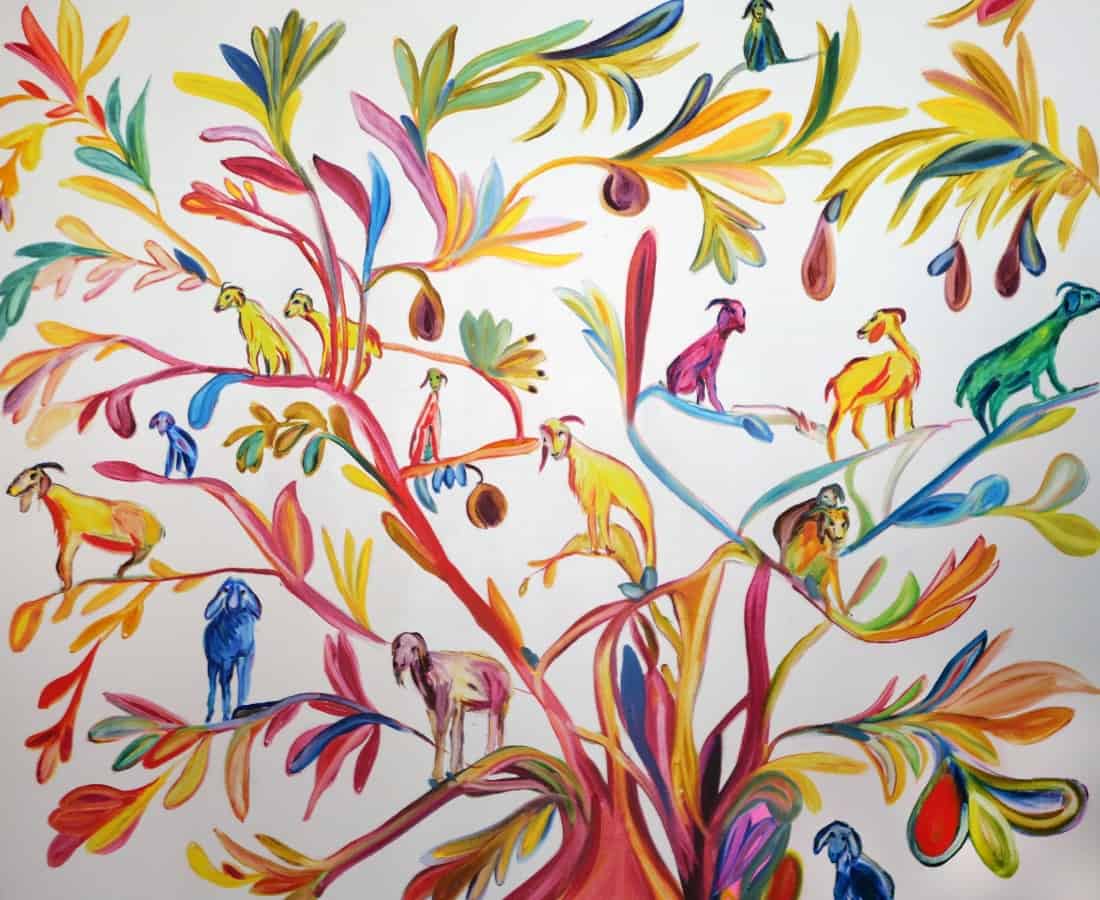 PUBLISHED March 14th, 2021 05:00 am | UPDATED March 21st, 2021 03:06 pm
Our lineup this week is big on sensory experiences. In the taste department, there's artisanal food and beverage in a caravanserai setting, in addition to handicraft workshops. Get a glimpse and whiff of Japan at Gardens by the Bay, experience an in-convenience store, or go on a journey of self-discovery through art. In spirit of International Women's Day, celebrate femininity, artistically re-positioned in an unexpected context.
Take a Trip to the In-Convenience Store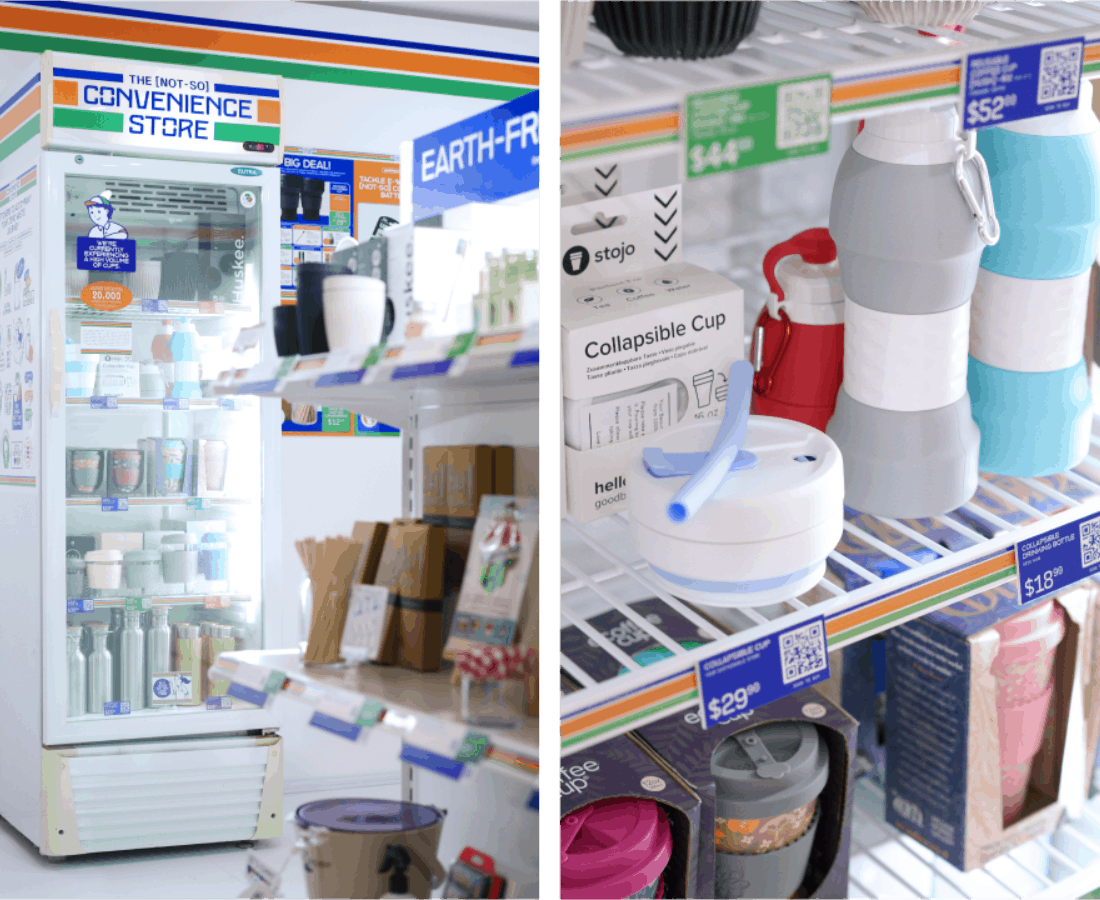 Sustainable living is definitely an answer to the world's waste issue, but at what cost? Find out at The [Not-So] Convenience Store, which questions our compulsive culture of convenience. With a wealth of sustainable alternatives to our usual grabs, discover the little bits of effort and trouble we have to go through in order to curb our excessive wasteful habits. Get a sneak peek on their Instagram page to find out what they are all about.
The [Not-So] Convenience Store is happening until 30 Mar 2021 at Pop-up Gallery, National Design Gallery, 111 Middle Road, #01-01, Singapore 188969. Open 9am-9pm daily. Admission is free.
Craftsmanship Powered by Tradition at ACM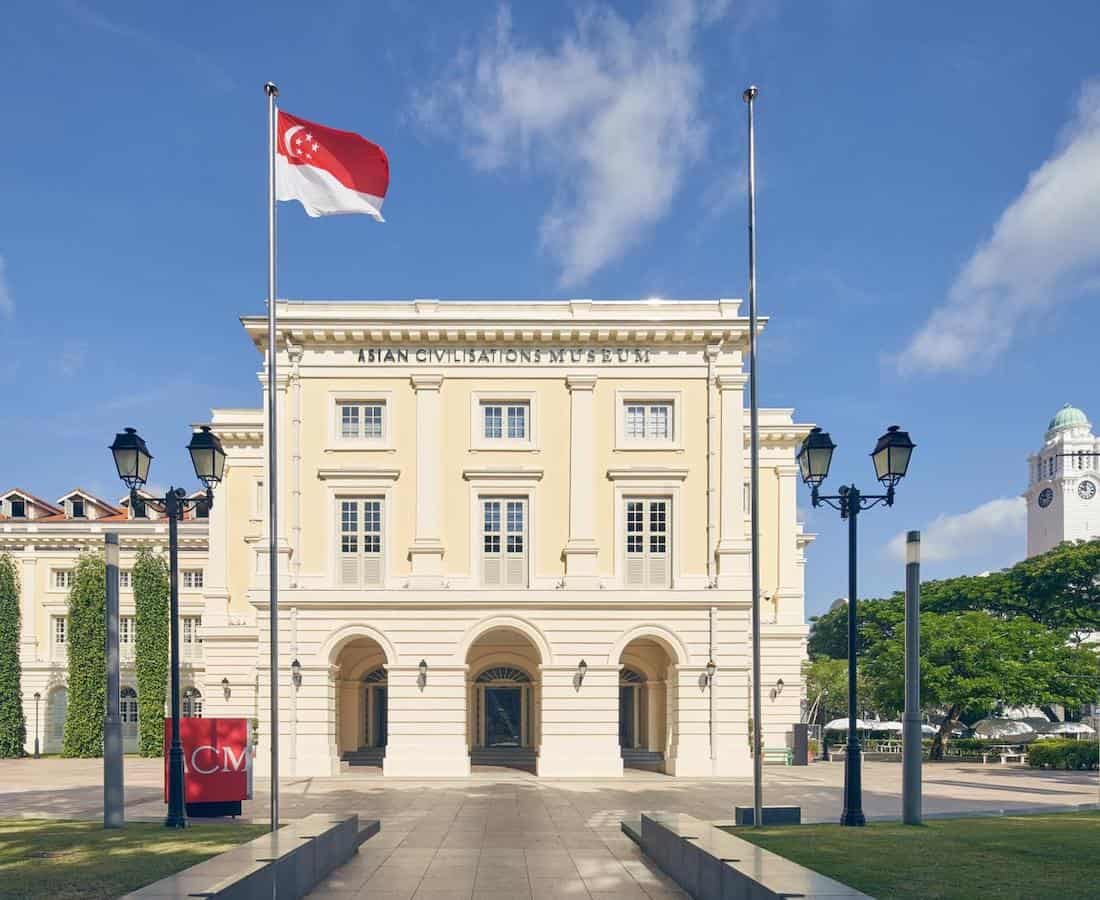 Held in the plaza outside the Asian Civilisations Museum (ACM), this Caravanserai is ACM's first and puts local artisans in the spotlight. In line with ACM's new brand of "championing design, craft, and innovation in the space of tradition", shops, workshops, and launches are presenting traditional artisanal products. Expect only exquisite craftsmanship to be on display.
ACM Caravanserai is happening till 21 March 2021 at Asian Civilisations Museum, 1 Empress Pl, Singapore 179555. Open from 11am-7pm daily. Admission is free.
Discover What CASA Means To You with Chloë Manasseh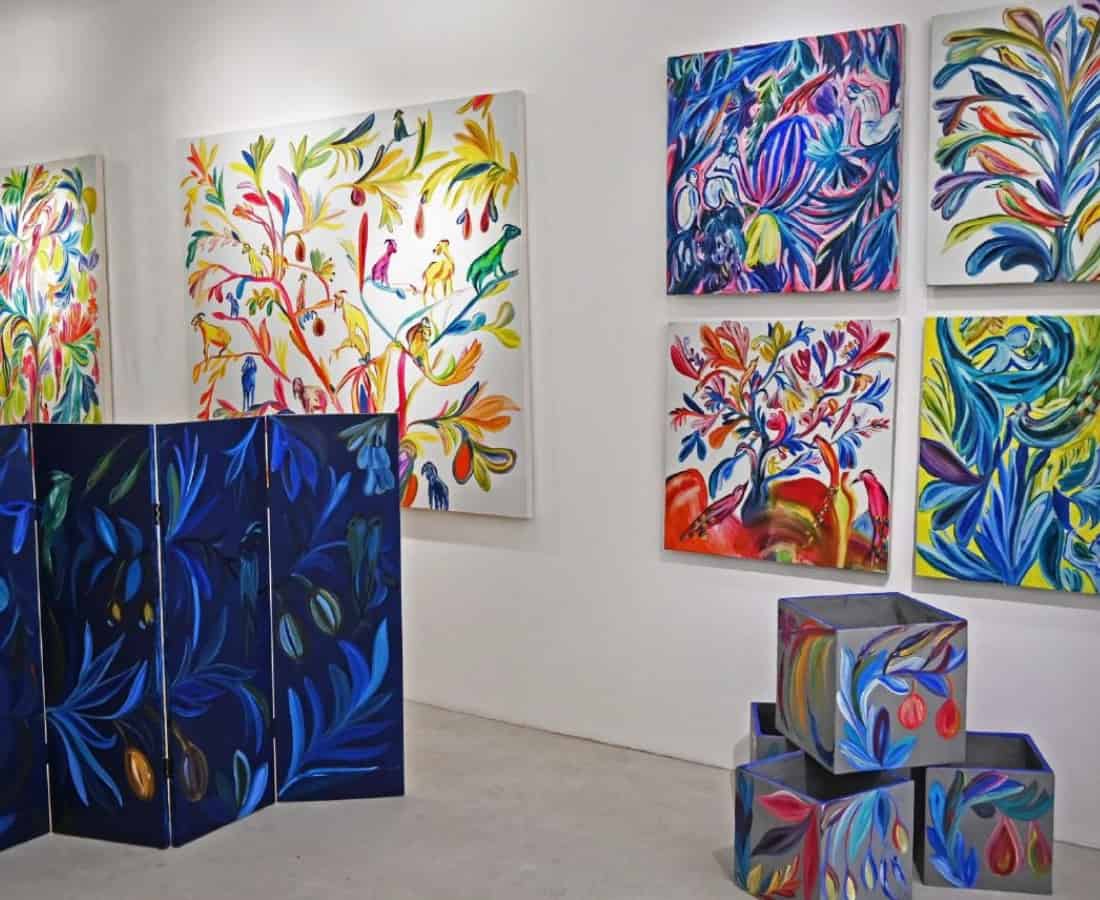 CASA, meaning "home" in Spanish, also alludes to the artist's mother's hometown of Casablanca, Morocco. This exhibition by British fine artist Chloë Manasseh sports folklores, motifs, and objects from her Sephardic and Moroccan heritage, though intentionally vague and deconstructed. The artist herself explores the imprecise nature of memories, as she depicts Moroccan goats on Argan trees, pigments in ceramic vessels, and the Atlas mountains. Embark on your own journey, and allow your interpretation to find out what constitutes casa to you.
CASA is on display from 20 Mar 2021 till 2 May 2021 at Art Porters Gallery, 64 Spottiswoode Park Rd, Singapore 088652. Open Tues-Sun from 10.30am-7pm. The artist will be in the gallery every Thurs in April from 11.30am-1pm for Q&A.
"Fly" to Japan with the World's Most Famous Cat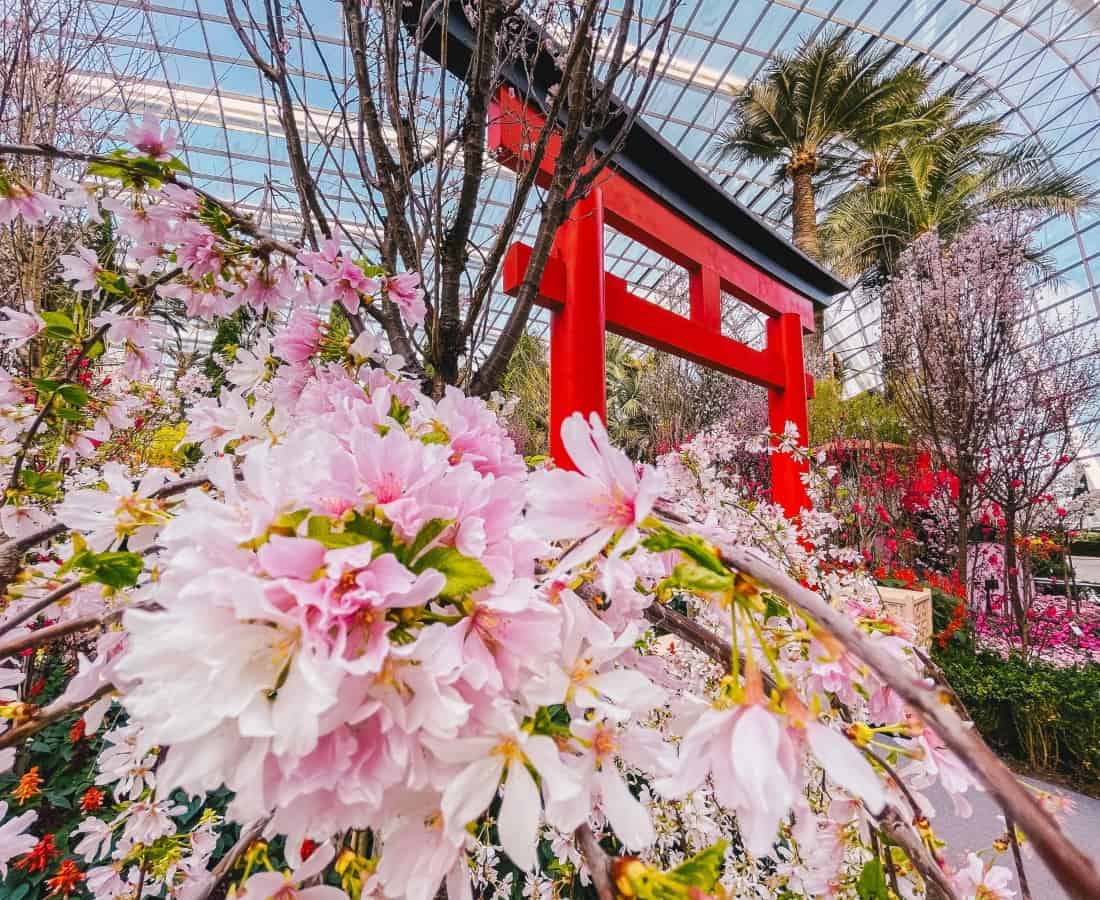 Experience the ephemeral sakura season right here in sunny Singapore as Gardens by the Bay brings the whole experience right to you. Stroll through torii gates, and immerse in a wonderland of sakura and momo — cherry and peach blossoms. Keep an eye out for tancho, or red-crowned cranes, symbols of longevity and good luck. You might even catch a glimpse or two of Hello Kitty. Snap a few Insta-worthy pics as the Japanese icon graces several corners of the extravagant floral display.
Sakura Featuring Hello Kitty is happening from 1 March 2021 at the Flower Dome, Gardens by the Bay, 18 Marina Gardens Drive, Singapore 018953. Admission for Singaporean adults are priced at S$20.
Celebrate Femininity with Hélène Le Chatelier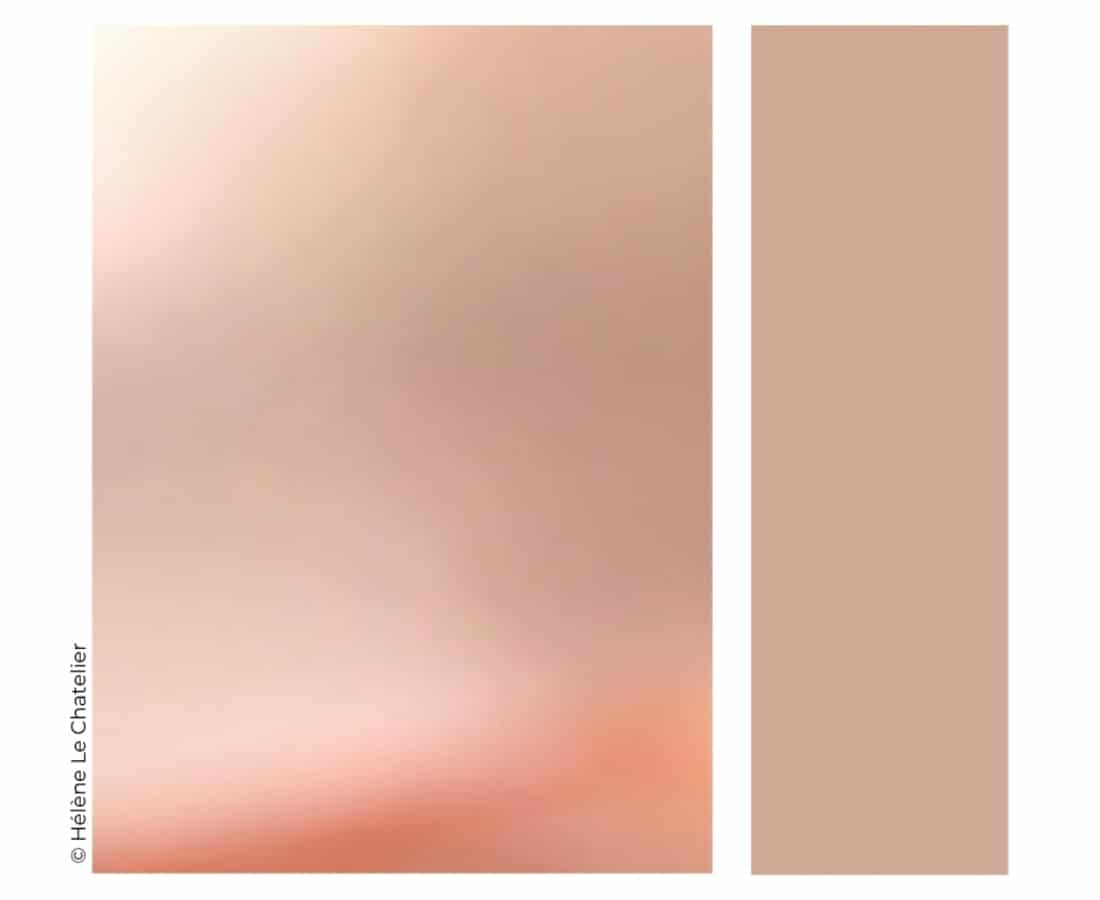 Who said women should be celebrated for only a day? Delve into French artist Hélène Le Chatelier's reimagination of the female body as a timeless landscape, or "terra incognita" — a blank canvas. Her bodies of artworks in Intimate Topographies question traditional "feminine" attributes portrayed in patriarchal art history, and even turn the metaphor "Motherland" on its head. This exhibition pushes the possibilities of recontextualising the female body, and is definitely one you don't want to miss.
Intimate Topographies is happening until 28 Mar 2021 at La Galerie, 1 Sarkies Road, Level 2, Alliance Française de Singapour, Singapore 258130. Open Tues-Fri 1.00pm-7.30pm, and Sat 9.00am-5.30pm. Closed Mon & Sun. Admission is free.
Top image: "Casava" (2021) by Chloë Manasseh, part of the CASA exhibition.