5 Things To Do This Week in Singapore: 23 October to 29 October 2017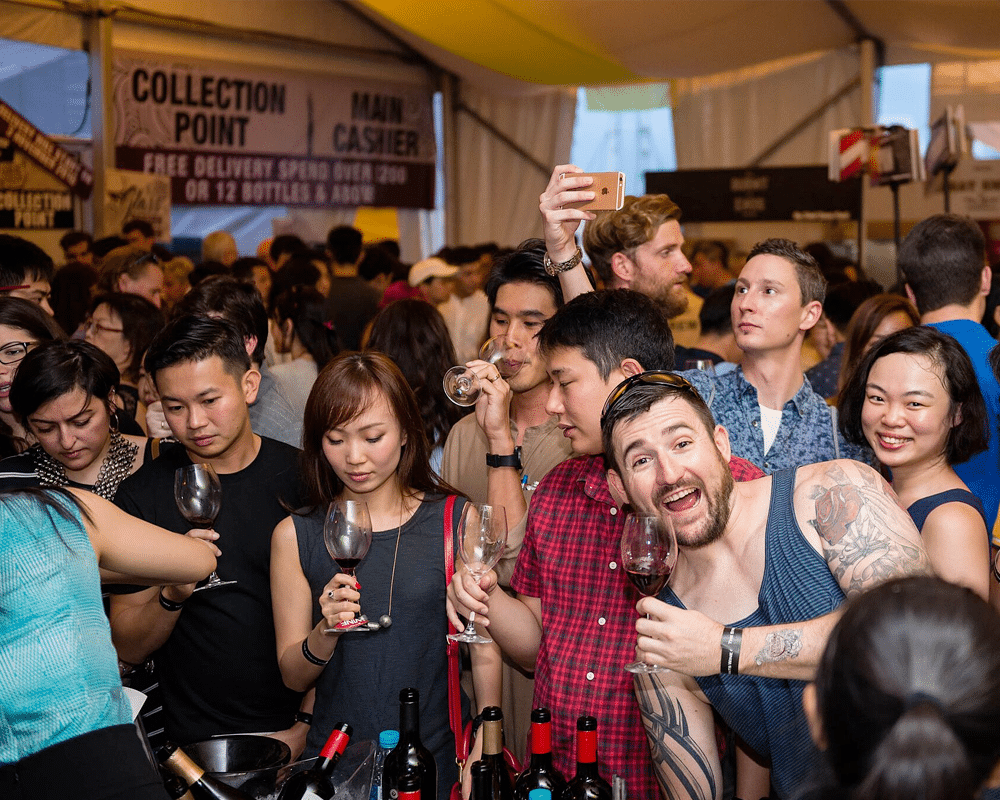 PUBLISHED October 23rd, 2017 07:00 am | UPDATED May 18th, 2020 06:35 pm
Wow, is it nearing the end of the month already? As we round off October, make a trip to the Esplanade to watch some of the world's most photogenic and glamorous people dancing away, explore premium wines at Singapore's premiere vino festival, experience the best of both worlds with dogs and live jazz, and more.
Like to move it? The 12th edition of the popular da:ns festival brings you on a journey to discover some of the most exciting and significant dancemakers of the next generation. For one, you'll see the works of three diverse female choreographers – Dada Masilo, Rocío Molina, and Eisa Jocson – as they resiliently challenge societal conventions and explore representations of the female body. Don't miss out on Benjamin Millepied's L.A. Dance Project and Rocio Molina's Bosque Ardora, or one of the many free dance parties around the Esplanade, whether you're simply watching or dancing yourself.
Dan:s Festival is running from now to 29 October 2017 at Esplanade – Theatres on the Bay. For the full programming, check out the official website here.
Singapore's largest annual outdoor wine festival is back for an exciting 10th run, with the theme 'The Best Of', no less. As usual, look out for over 300 premium wines from the most popular producers around the world, such as Champagne Gosset, Tapanappa, Barone Ricasoli, and Marqués de Murrieta. Adding to the festivities this year are six renowned restaurants – think the likes of Salted and Hung, Morsels, Monti, and Meatsmith – that will create a dedicated spread of scrumptious bites to complement the wines, and after-hours wine parties every night at Kilo Lounge for those who haven't quite had their fill. Don't forget to check out the casual Wine Circles and Winemakers' Dinner Table as well!
For the first time ever, festival partner WAAVE now lets you skip the queues and pay for the vino you love straight from your phone with its exclusive scan-to-cart payment feature.
Wine Fiesta 2017 is running from 27 to 29 October 2017 at Clifford Square, from 4pm on Friday and from 12pm over the weekend. Tickets are priced at $45 ($99 for 3), inclusive or afterparty access. For more details, check out the official website here.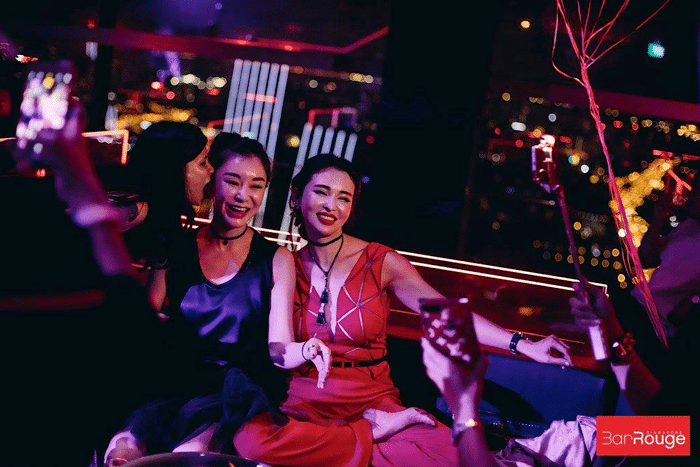 Another party at the brand new Bar Rouge Singapore? Yes, please. This time sees a Halloween edition (of course) in collaboration with the Bacardi House Party series and DJs Stanley Chai and Titus. Themed 'Down The Twisted Rabbit Hole', expect to be sent down the rabbit hole into a sinister wonderland where you'll find sweet young Alice trapped as the Witch of Horrorland. The once-fluffy White Rabbit is now the Grim Reaper, and the Mad Hatter is now, well, beyond mad. Want free entry? Dress in your best interpretation of the twister wonderland and you're good to go.
The Bacardi House Party is happening on 27 and 28 October 2017 at Bar Rouge Singapore, 8pm daily. Cover charge of $25 applies after 10.30pm. For more details, check out the event page here. For table reservations, please email to Bar.Rouge@swissotel.com.
Halloween takes on a more cultural approach with the iconic Haw Par Villa theme park, which celebrates its 80th anniversary this year. You might have heard of the long-awaited refurbishment, from its days as the go-to school excursion destination to a cooler, trendy heritage venue. As part of the joyous occasion, look forward to a fiesta of sorts this weekend complete with complimentary tours of the grounds, a sneak preview of the brand new Hell's Museum – the first of its kind in the world – and the groundbreaking Noise Invasion Festival, which sees a killer (ironically) line-up of live music by Sam Rui, Amateur Takes Control, and Wicked Aura.
Other highlights include a free-open air movie screening, escape games by Lockdown SG, and not so strangely – a tea appreciation session.
Haw Par Villa Fiesta is happening on Saturday, 28 October 2017 at Haw Par Villa, 9.30am to late. For more details, check out the Facebook page here.
Few things in life are better than dogs and jazz, so when you put them together in one place, you can bet we'll be there. Join some of Singapore's top jazz musicians as they come together to raise awareness of the plight of stray and abandoned dogs around the city, which still numbers around 8000. Organised by Action for Singapore Dogs, bring your family, bring your dogs, and definitely bring some cash for a picnic basket laden with food, wine, and other delicious goodies for two. Help defray the event costs buy pre-purchasing this basket at $88 via the email below!
Jazz for Dogs is happening on Sunday, 29 October 2017 at Singapore Botanic Gardens Shaw Foundation Symphony Stage from 5pm to 7.30pm. Email info@asdsingapore.com for more details. For more details, check out the event page here.