A guide to the best hawker centres around the city centre of Singapore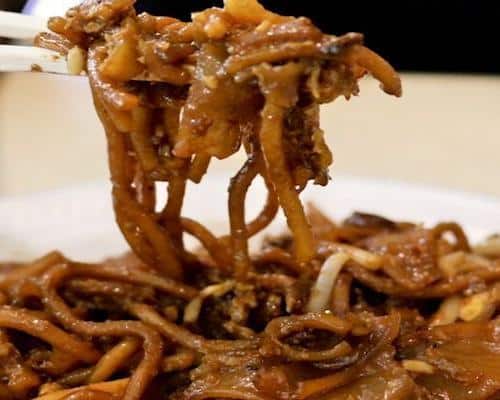 PUBLISHED July 8th, 2014 04:01 am | UPDATED May 22nd, 2017 02:34 pm
Among all the modernity of Singapore's iconic modern buildings, stunning cityscapes and vibrant shopping culture, one of the best ways to experience some good ol' Singaporean culture is by having a big local feast. It may be highly doubtful that you can find somewhere to have a feast like that in a modern city centre, but we are delighted to present some of the best city hawkers that will give you a break from city life with a humble and hearty local dining experience.
1 Kadayanallur St, Singapore, 069184
Maxwell Food Centre is no doubt one of the more popular food centres in Singapore. Most people come here for the Hainanese Curry Rice but other local eats to look out for include the Teochew Porridge stall that is great for late dinners, traditional hand-rolled Popiahs and of course, the famous Hainanese Chicken Rice. Most people rush here for the lunch hour but with it being situated in the hip district near Club Street, it is also the place to go for some local food feasting before a drink or two at any of the hippest bars in the area.
Stalls to visit include China Street Hainanese Curry Rice, Rojak, Popiah & Cockles, Tian Tian Chicken Rice and Zhen Zhen Porridge.
500 Clemenceau Avenue, Singapore, 229495
Ah, Newton Circus. How could we not mention this hawker? Being one of the most popular eating spots for both tourists and locals alike, Newton Circus is credited as the place where all the good local hawkers gather. Come here for some BBQ, Fried Carrot Cake, Fish Soup,  Char Kway Teow or Nasi Padang. For whatever you wish to have, you can find at least a couple of stalls here that specialize in your craving. The selection here is rather overwhelming, so don't be afraid to push through all the touting and take your time to choose what you want.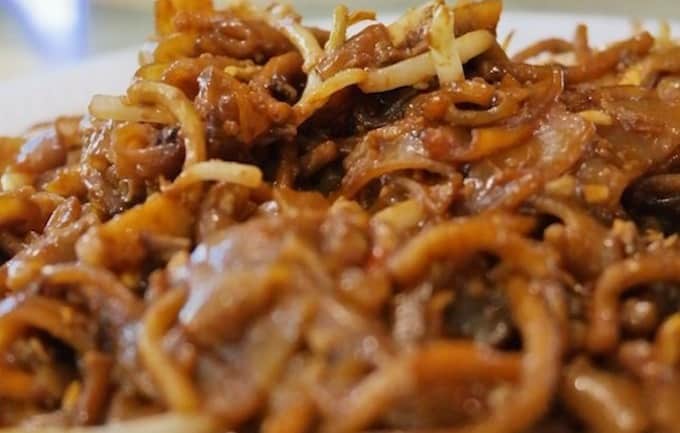 Stalls to visit include Song Kee Fish Soup,  BBQ Seafood and Oyster Omelette.
Esplanade Mall, 8 Raffles Ave, #01-15, Singapore, 039802
Gluttons By The Bay is one of the newest local food additions to the city, and is a very popular spot among visitors. Situated right next to Esplanade, it is very accessible and easy to find,. Albeit overpriced, the quality of the food is still decent and the standards are kept. Come here for any popular Asian craving you might have or a dish you want to try. On top of that, get to enjoy your local feasting experience with an amazing view of Marina Bay Sands at this atmospheric outdoor enclave.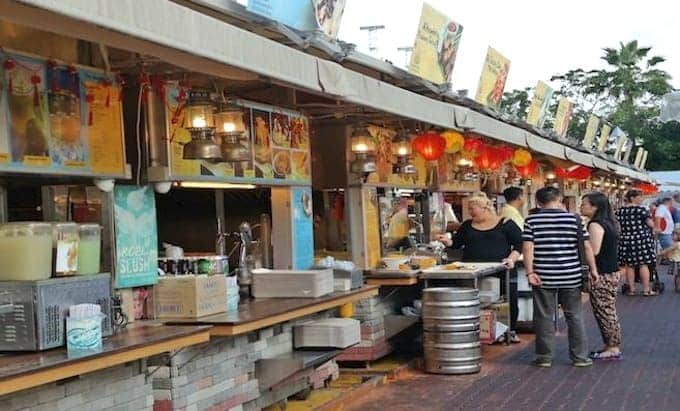 Stalls to visit include Gerry's Grill, Alhambra Padang Satay and Wee Nam Kee Chicken Rice.
7 Maxwell Road, Singapore, 069111
This food centre lets you have the best of new-school and old-school hawker delights. Along with young and fresh stalls bringing something new to the hawker table, there are also old-school local delicacies to remind you of the good ol' Singaporean hawker food culture. This place is especially known to house famous specialty stalls selling local favourites like Boneless Chicken Rice, Fish Soup, Fried Oyster and Fried Kway Teow.
Stalls to visit include Tong Fong Fatt Hainanese Boneless Chicken Rice, Wei Tong Amoy Street Fried Oyster, Fried Kway Teow, Han Kee Fish Soup and Chef B Western Delight.
30 Raffles Avenue #01-09/12, Singapore Flyer, Singapore, 039803
Another relatively new local food eatery in the city is the Singapore Food Trail. Located just under the Singapore Flyer, it's an interesting place to dine at if you're visiting Singapore. Again, food here is overpriced but tasty nonetheless. This eatery houses a wide variety of local favourites like delicious Satay Bee Hoon, Fishball Noodles and Oyster Omelette. Indulge in these local delights in a rustic setting of the 60's as you sip Milo out of a cute vintage mug. You can also stop over to look at their collection of antiques, which are also conveniently for sale if you would like to bring some treasures back home.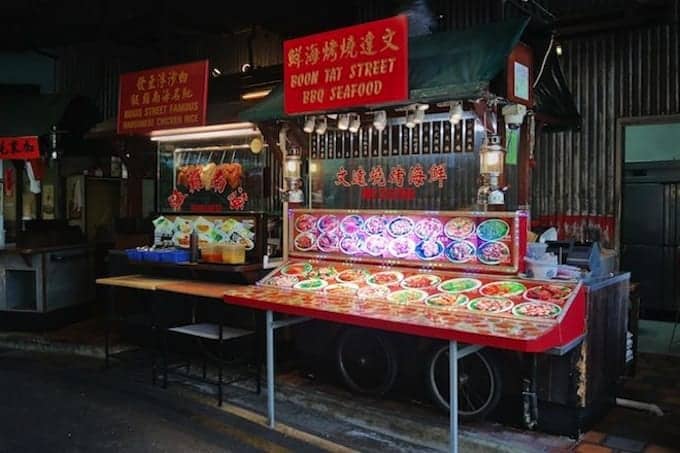 Stalls to visit include Handmade Fishball Noodles, Ang Mo Kio Yong Heng Fried Baby Squid Hokkien Mee and Old Airport Road Satay Bee Hoon.
Check out more local delicacies at Laksa times: Where to find the best Laksa in Singapore and Top 5 Fish Head Curry in Singapore