7 Places to Find Authentic Scandinavian Design in Singapore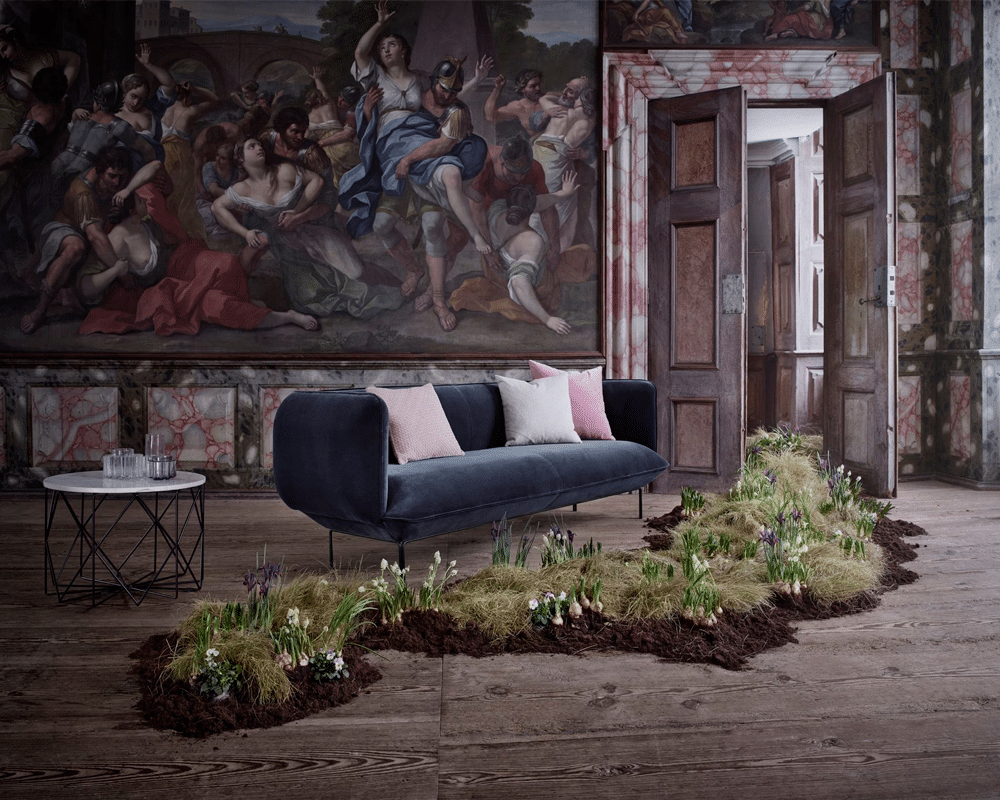 PUBLISHED April 18th, 2017 06:30 am | UPDATED May 18th, 2020 04:57 pm
Looking for furniture and homeware that's stylish, simplistic, and functional? If there's one thing the Scandinavians are known for, it's their keen eye for clean lines and supple curves – making their designs some of the most sought-after in the market. But before you head over to a certain megastore that's famous for meatballs and self-assembled fixtures, you'll want to check out our guide on where to find top-quality Scandinavian furniture that's you're less likely to see elsewhere.
KÜHL HOME

Want to design your own furniture? KÜHL HOME prides itself on making customisation of certain product lines accessible – think the fabric, size, and material adjusted to your precise specifications. Everything from the lighting and mirrors to kid-sized furniture is handmade in Europe, boasting Scandinavian brands such as Denmark's Bolia, Normann Copenhagen, Skovby, and more. The bonus: a 30-month warranty.
KÜHL HOME is located at 100E Pasir Panjang Rd, #08-01 Century Warehouse, Singapore 118521, p. +65 6878 0180. Open daily 11am – 6pm.
Möbler

Driven by two passionate Swedish sisters, Möbler specialises in Scandinavian vintage and antique furniture – aiming to bring about a new era of stylish home decor that's dramatically unique. The pieces you'll find here are decades-old at the least, handpicked and lovingly restored to an almost-new condition, so you can be sure that there's plenty of character and history in them. From the Allmoge and romantic Gustavian styles of the early 1800s to the Jugend and Art Deco periods, it's certain you won't see Möbler's pieces anywhere else in Singapore.
Möbler is located at 10C Jalan Ampas, Singapore 329513, p. +65 9882 5320. Open Wed-Sun 12pm – 7pm.
Foundry

Aside from their own namesake designs, Foundry's eclectic range of furniture sees Scandinavian cult brands like Finland's Secto Design, Denmark's &Tradition, and Hay, which are curated for their heritage, sturdiness, and timeless designs. Highlights include the regal solid oak Mayor sofa, and the geometrically-immersive Traversa table. Foundry also curates an edited assortment of objects and lifestyle accessories through the store.
Foundry is located at 3 Seah St, Singapore 188379, p. +65 6339 6381. Open Mon-Sat 10am – 7pm.
DREAM Interiors

DREAM is all about bringing in the best luxury furniture money can buy, and that includes Scandinavian furniture, of course. You're looking at pieces from the finest international labels including Knoll, Divani, Porro, and De La Espada, as well as designs by the likes of legendary Finnish designer Eero Saarinen (Womb Chair) and Lyndon Neri (Lianou Stool). These don't come cheap, but you already knew that, didn't you?
DREAM Interiors is located at 456 River Valley Rd, Singapore 248342, p. +65 6235 0220. Open Mon-Fri 11am – 7pm, Sat-Sun 11am – 6pm.
Grafunkt

As if the name isn't enough of an indication, Grafunkt is pretty darn cool. The lifestyle brand and furniture store focuses on well-thought out design sourced from Scandinavia to Slovenia to America and more. The Copenhagen Deux table series by HAY is one of the most popular here, alongside Conde House's Wing Lux Chest Drawers and consoles by Treku. Other brands available here include Ferm Living, Maiori, String, and the store's very own line, StudioGrafunkt.
Grafunkt is located at 9 Raffles Blvd, #02-34 Millenia Walk, Singapore 039596, p. +65 6336 6046. Open daily 11.30am – 8.30pm.
Galanga Living

Scandinavian furniture fill Galanga Living's showroom, ranging from one-of-a-kind items and vintage pieces to specialised outdoor furniture. The most interesting thing about Galanga though, is that most of its pieces have a subtle Asian 'flavour' – be it the colour or material – such as rattan accessories. Handpicked from throughout the region as well as Scandinavia, expect a constant influx of new furniture from time to time for a different experience.
Galanga Living is located at 211 Henderson Rd, #01-02 Henderson Industrial Park, Singapore 159552, p. +65 6475 2633. Open daily 10am – 6pm.
ACTUS häuse by atomi

Established in Japan with 72 stores across the country, ACTUS brings in European-style furniture to the Asian market. Known for its superior quality designs, you can expect the simplicity, honesty, and quality that Japan is known for – marrying comfort and functionality together with the clean lines characteristic of Scandinavia. With pieces that are difficult to find even in the country itself, you could even say that ACTUS is the bridge between Japan and the Nordic furniture world.
ACTUS häuse is located at 333A Orchard Rd, #04-28 Mandarin Gallery, Singapore 238897, p. +65 6887 4138. Open daily 11am – 8pm.