10 Questions with Japanese Jazz Pianist, Aya Sekine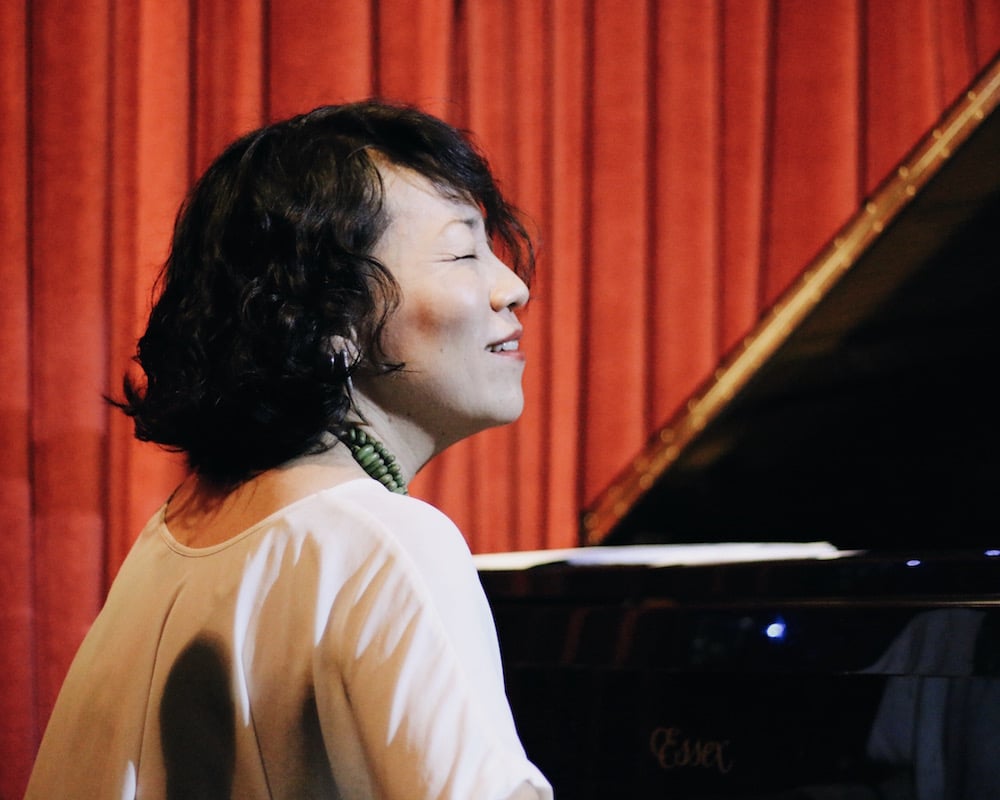 PUBLISHED January 25th, 2017 06:00 am | UPDATED May 18th, 2020 04:55 pm
Known for her soulful and dynamic style of Jazz and improvisations that are heavily influenced by the Bebop and straight-ahead era, Japanese Jazz pianist Aya Sekine has been an integral part of the local music scene for the last two decades. On top of being the resident music programmer of Blu Jaz Cafe since 2006, Aya's projects include her companies (music programming enterprise Bon Goût Music and non-profit We Love Jazz), being part of Soul/Jazz group L.A.B, and soundpainting collective Erik Satay & The Kampong Arkestra.
Recently, we met her at the opening of The Best of You exhibition, a social movement by Julie's Biscuits that inspires people to appreciate the experiences and people who have brought out the best in them, to chat about her story, her music, and bringing out the best of Singapore's jazz scene.
Hi Aya! You were born in Japan, more or less raised in Singapore, and spent more than a decade in the States – where is home for you?
To be honest, I feel Japan is the home – the language, food, and mannerisms, and perhaps biologically? All my family members are there and I was born there. At the same time I do feel Singapore is home, because I have a very special connection having spent 25 years growing up and working here. The funny thing is, I feel New York City is also one of my homes, probably because my soul family (people I spent time living with, growing up with, sharing good and hard times with) is still there.  I think home is wherever my family is.
How did you become a jazz pianist?
It was the most natural thing. I've never forced it.
Jazz didn't come to me directly, what I listened to happened to be jazz or jazz-influenced, and after being intrigued, I found out later that it was all part of 'jazz'. Jazz is widely known for its characteristics of improvisation, rhythm and harmony. My whole existence pushed me to find out more about this music and my lifestyle became jazz-centric.
Not many people know that Jazz is an improvised art form. Can you explain a little more?
Jazz was originally born as an indigenous music of America and it's widely characterized by its improvisational and conversational ('call and response') nature between musicians. Every jazz artist has their own language and way of storytelling, and all who are involved in the performance – whether you are performer or audience – will most likely get very excited about the outcome of spontaneous conversations.
It's a little bit like stand-up comedy in that sense. We learn to speak the language of jazz by listening to other people improvising, and after a while you tell your story, and the story can have different delivery or dynamics on the stage depending on your mood, who you are playing with, and who you are.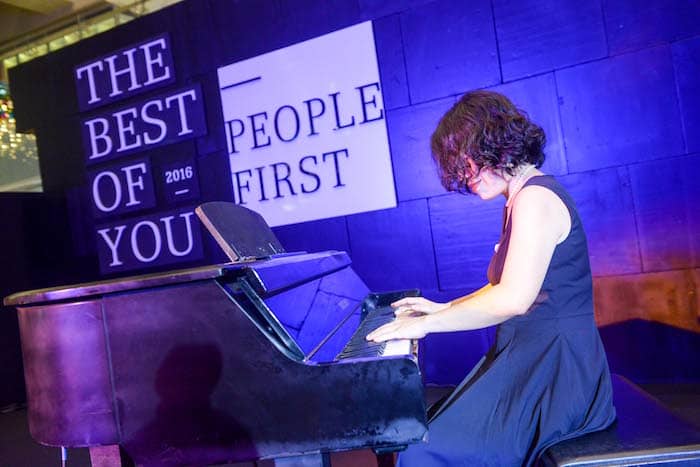 How did you come to contribute to The Best of You?
I loved that the movement is relevant to everyone and features people from all walks of life. I loved the theme of "people first" as well – of overcoming stereotypes and appreciating people as who they are. Everyone involved had really positive spirits and I felt really great from the beginning!
The Best of You team made it enjoyable for me too – I could feel the sincerity and genuineness. I even performed for the opening night of The Best of You Finale Exhibition back in November. I had improvised completely in front of people who listened to my expression with open heart. I feel that if my story and performance can provoke any positivity or be an inspiration to people, it's worthwhile. I love playing for people.
You also co-founded We Love Jazz (WLJ). What is the organisation doing for Singaporean jazz community and for preservation of the genre?
We are very enthusiastic about highlighting the history and foundation of Singapore jazz and improvised arts. We want to share the resources and information with whomever who needs it. We are now forming a research team to go deep into the history and heritage of the jazz and improvised art ecosystem, as well as carry out market research to pin down the demographics so we have a clearer idea of what we can do.
We are a group of people who aren't afraid to talk about the problems we see or the issues that frustrates us. We are willing to do something about it together, and WLJ is the result. We want to do it with all our hearts, and we believe what we achieve will be good for more people. We really love all kinds of arts, but jazz and improvised arts community in Singapore is our little desk in the huge world of arts
We want to raise the standards from bottom-up; we want to strengthen the base of our community from the grassroots. We want to feel free to be who we are and continue our artistry as long as possible because the art gets more and more interesting with age. Instead of being discouraged because nobody understands or supports us, we should do whatever we can do to make things better for ourselves. The jazz community hasn't done this type of grassroots work, and we think now is the time.
What were the main challenges in trying to get We Love Jazz going?
We are still a start-up. We must raise funds so we can sustain our passion to build the basic configuration and do the groundwork. I envision WLJ as something very simple that everyone can use, like a public library or a tourist information centre.
Personally, I wanted to dedicate my time and soul to studying in the MA programme (in Arts & Cultural management) at LASALLE because I felt the strong urge to know more. It is my pleasure, but the pressure is huge because I have other things in my life, just like any other members in the organisation. I am working towards writing my final thesis that is closely related to WLJ's mission and vision. Initially, I've had difficulties managing my time as assignments took up so much time and commitment. I couldn't play gigs or do other jobs anymore. It got better in the second semester, but I would say, the challenge is time management and financial sustainability.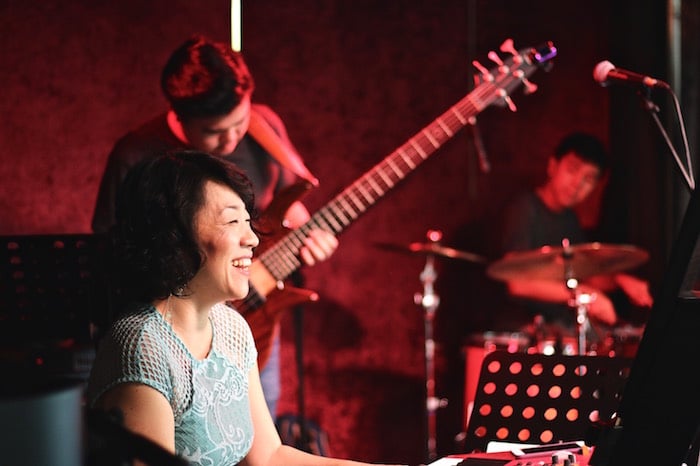 What's the most important thing that you've learnt in the MA programme so far?
I have learned that I didn't know much about anything. There was so much to learn! The programme was simply excellent and I've loved everything about it. The pressure was a little tough on my heart though.
During the last two semesters, I've realised how subjective I was. The course taught us that people have been researching what we were concerned about for years, and we've learned that there are theories and solutions to what we've been trying and couldn't find the answers to. I have also learned that arts management is one of the most important subjects for any artist, and it is what we all actually do already – except that there is a better way of doing it!
What are some of the daily struggles in your journey to self actualisation in music?
I mentioned previously that it really is a challenge to manage my time, passion, and money. Being an adult, running two companies (Bon Goût Music and We Love Jazz), teaching nine hours per week with preparations, I try not to take my artistry for granted. It's a lot of work. I have been very focused about organising myself a tour in Japan – every 6 months I become a full time artist. I also take on some creative projects and put in effort to keep my senses refined.
These don't come automatically. I push my boundaries and challenge myself to stay artistic in music. I compose, upgrade my gears, join jam sessions – to keep myself motivated. I also have a great mentor who has scolded me and encouraged me to remain as an artist or else all my efforts will not make sense.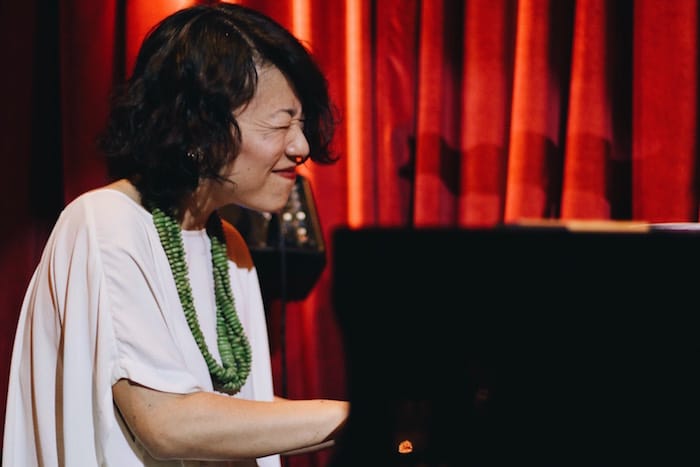 The Best of You is also about motivating others to bring out the best in them; how are you looking forward to do that in this brand new year of 2017?
I just need to do my best. The Best Of You movement has made me think about where my passion and love for my mission came from.
I would like to do my best to stay true to my art, no matter how difficult it gets. It can be done; I believe in my experiences and the people who have inspired me. I want to share the strength I have with young students or whomever who needs it. The circumstance has brought me to who I am today. I want to thank everyone who has motivated me until this far, and would like to share what I have with as many people as possible.
What are your hopes for the Singapore arts and culture scene for the next five years?
I really hope to put some efforts into improving the vibrancy of the community and develop the audience. I  would like to see the jazz/improvised arts community members here finding the strength to stay artistic and to have longevity as artists. I would also like to create a platform for jazz/improvised arts practitioners to work for our community and to improve the position of our arts in the society ourselves.