Bar Review: Iron Balls Gin Parlour on Sukhumvit 45, Phrom Phong, Bangkok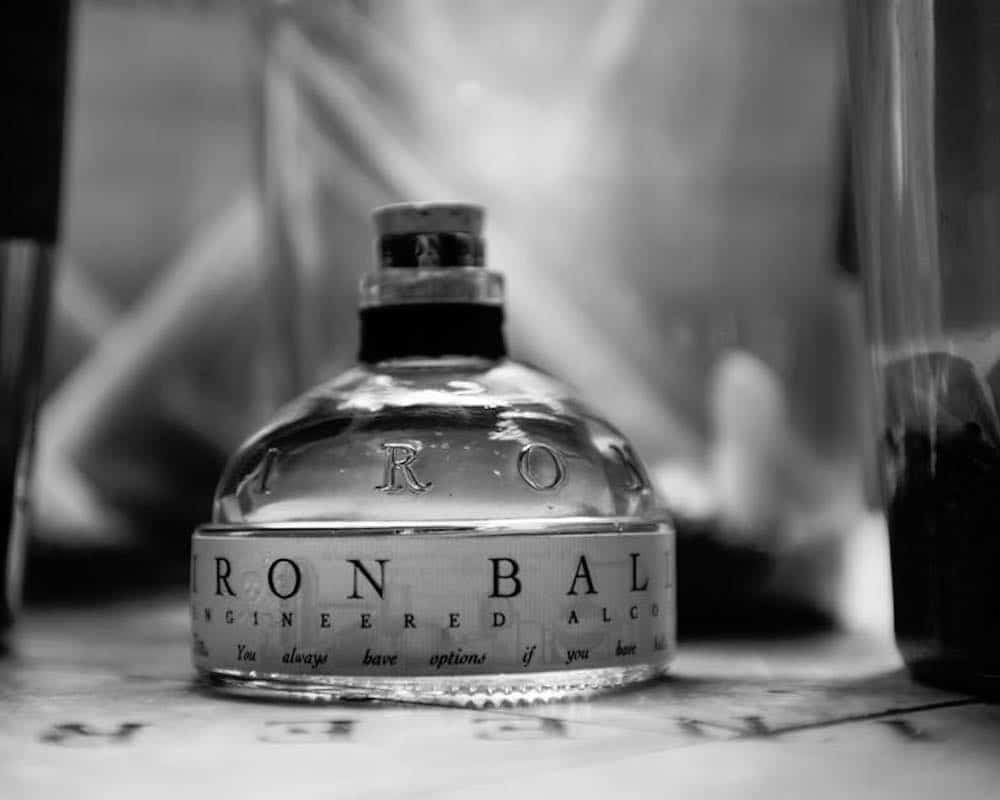 PUBLISHED April 4th, 2018 03:00 pm | UPDATED May 18th, 2020 07:10 pm
The humble gin and tonic has a recipe so simple that anyone with opposable thumbs could easily build a decent G&T at home. Is it really worth getting all dressed up and going to a fancy bar in Bangkok to sample this simplest of cocktails? If the bar in question is Iron Balls Gin Parlour, I'd have to answer with a resounding yes.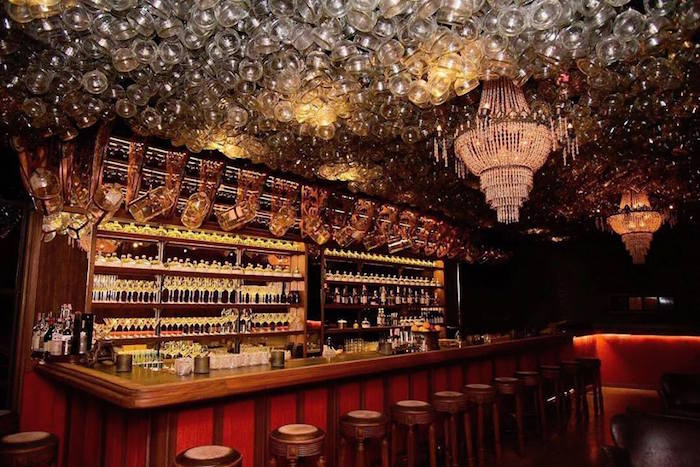 The Iron Balls brand is far from new to Bangkok. Their first establishment in Ekkamai, Iron Balls Distillery, already has a stellar reputation as one of the best bars in town. The main man behind this operation is renowned bar designer and master distiller Ashley Sutton. He's a celebrated figure in Bangkok's nightlife scene, having designed iconic venues like Iron Fairies, Sing Sing, and Maggie Choo's.
With it's dark wooden surfaces, velvet panels and leather armchairs, it feels like you're stepping onto the set of a Baz Luhrmann film. In typical Iron Balls style, there are naval references scattered throughout the bar, the centre piece being an old deep sea diving helmet. The hundreds of empty bottles of their flagship gin are suspended from the ceiling look like the bubbles on the ocean surface just before a diver emerges.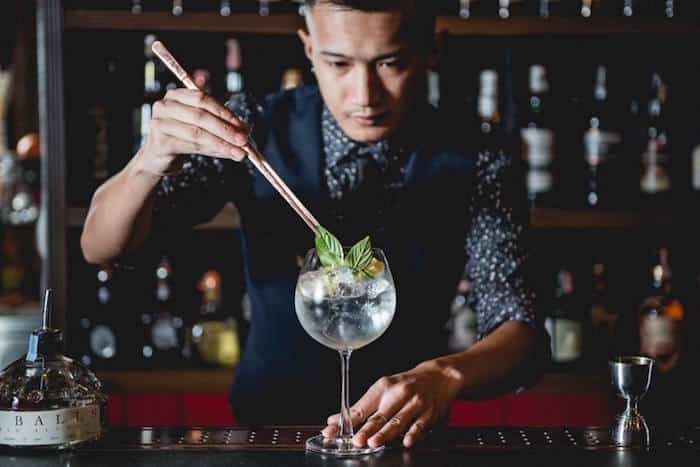 Firstly, they make their own gin, right here in the heart of the city. A mash of fresh coconuts and pineapples is left to ferment to form the base alcohol. It is then distilled in a giant, double column copper still before being infused with 15 different botanicals. Among the key ingredients are lemongrass, pepper, ginseng, cinnamon and of course, juniper. The end result is a smooth gin with a distinctly fruity, tropical flavour profiles.
Next, there are five different types of premium tonics to choose from. Depending on which one you choose, the bartender will garnish the cocktail accordingly, complementing the flavor of your tonic of choice. I went with the Fever Tree Mediterranean (B450), a floral tonic with hints of anise and lemongrass; the resulting G&T which was charmingly garnished with Thai basil and pineapple slices. The scent of fresh basil makes a huge difference, as you lean into the glass the aroma rushes in and sets the scene beautifully for that first sip.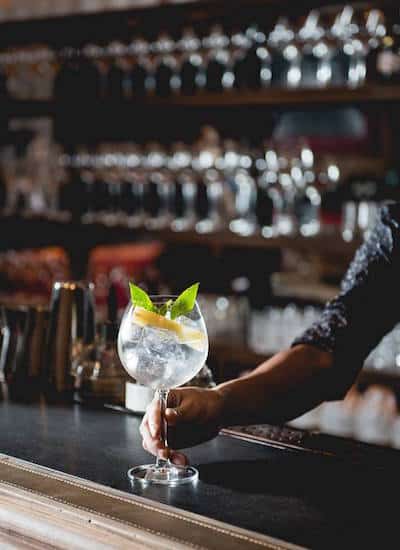 If you're looking for something a bit more adventurous, there are other gin-based cocktails to choose from like the Cucumber and Baelfruit Sour (B360) and the Ginger Collins (B370). I'm told the crowd favorite here is one of their own recipes, conjured up by their head mixologist, Carson Quinn. It's called the Spitcock (another diving reference), a delicious combination of gin and roselle syrup, topped with a meringue, caramelized passion fruit and cinnamon.
It seems that Iron Balls takes no shortcuts when it comes to delivering a great product. They produce their gin in small batches of one hundred bottles each, sourcing for the best possible ingredients and putting much thought into each step of the recipe. Even the bottle is a great design innovation. The wide base ensures a low centre of gravity, preventing it from toppling over in choppy seas. For now though, it seems to be smooth sailing for the crew at Iron Balls, and you should definitely get on board.
Iron Balls Distillery & Bar is located at G/F, Park Lane Ekkamai, Sukhumvit Soi 63, Thailand, Bangkok, Thailand, p. +66 2 714 2269. Open 6pm-1am daily.