Bar Review: Mikkeller Singapore Relaunches As A Hawker Pop-Up at Chinatown Complex Food Centre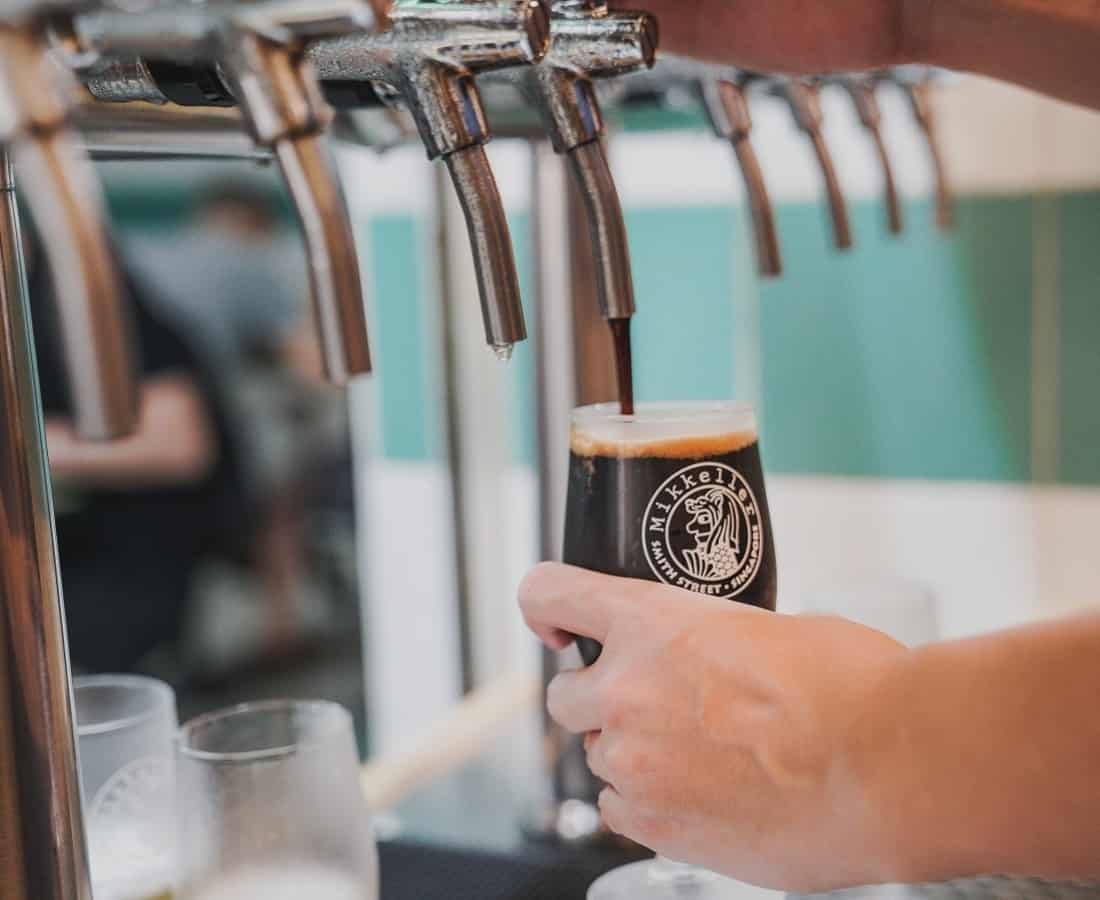 PUBLISHED February 8th, 2021 06:00 am | UPDATED February 16th, 2021 01:12 pm
A Copenhagen-based gypsy brewer with a worldwide footprint, Mikkeller has a penchant for making a home in unusual places. Take its Tokyo outpost, which sits cheek-by-jowl with love hotels and adult toy stores in a Shibuya backstreet; or its rustic brick house in Denmark's Aarsdale, where you can drink in peaceful sea views with your craft brew. For its Singapore incarnation – or rather, reincarnation – it's homed in on a spot with plenty of local spirit too. And what more local than a hawker centre?
Working with the folks from SST Trading Co, Mikkeller Singapore has dropped anchor at Chinatown Complex Food Centre, taking over the space of Smith Street Taps & Friends. This hawker stall pop-up is by no means Singapore's first induction into the hallowed ranks of Mikkeller craft-dom – in 2016, the cult brand first brought its experimental brews to container art space DECK on Prinsep Street, and later to a larger taproom on Purvis Street. Now that it's back, we can almost hear the beer geeks cheering.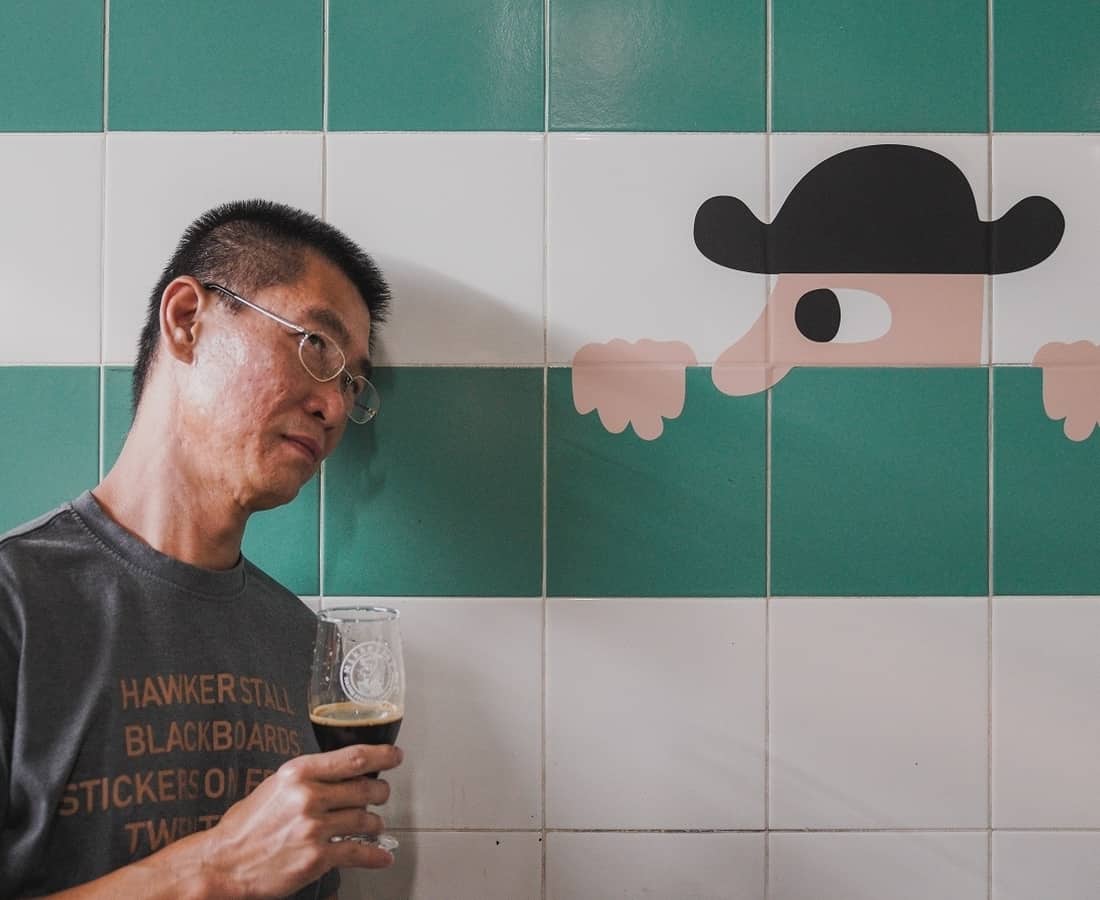 Follow the trail of tipplers with Mikkeller glasses to a lively corner in the hawker centre's green zone (look out for a wall decal of Henry – one of Mikkeller's long-nosed mascots – peeking from behind some tiles). A row of ten taps gleams beneath a bare-bones stall front, pouring a rotating mix of Mikkeller creations and beers from other craft labels.
Brews to catch include Mikkeller's official 2020 creation for its annual, wildly beloved beer fest – the MBCC'20 Berliner-style Weisse With Fruits of the Sun (S$13/16). Crisp and a little cloudy, this sour ale shines with a bright, cheek-tingling medley of blood orange, pink grapefruit, orange, and calamansi – it's about as tart as it sounds. The best part about downing this in a hawker centre? You get to pair it with your choice of zi char  – think sweet-and-sour pork to amp up all that tangy juiciness.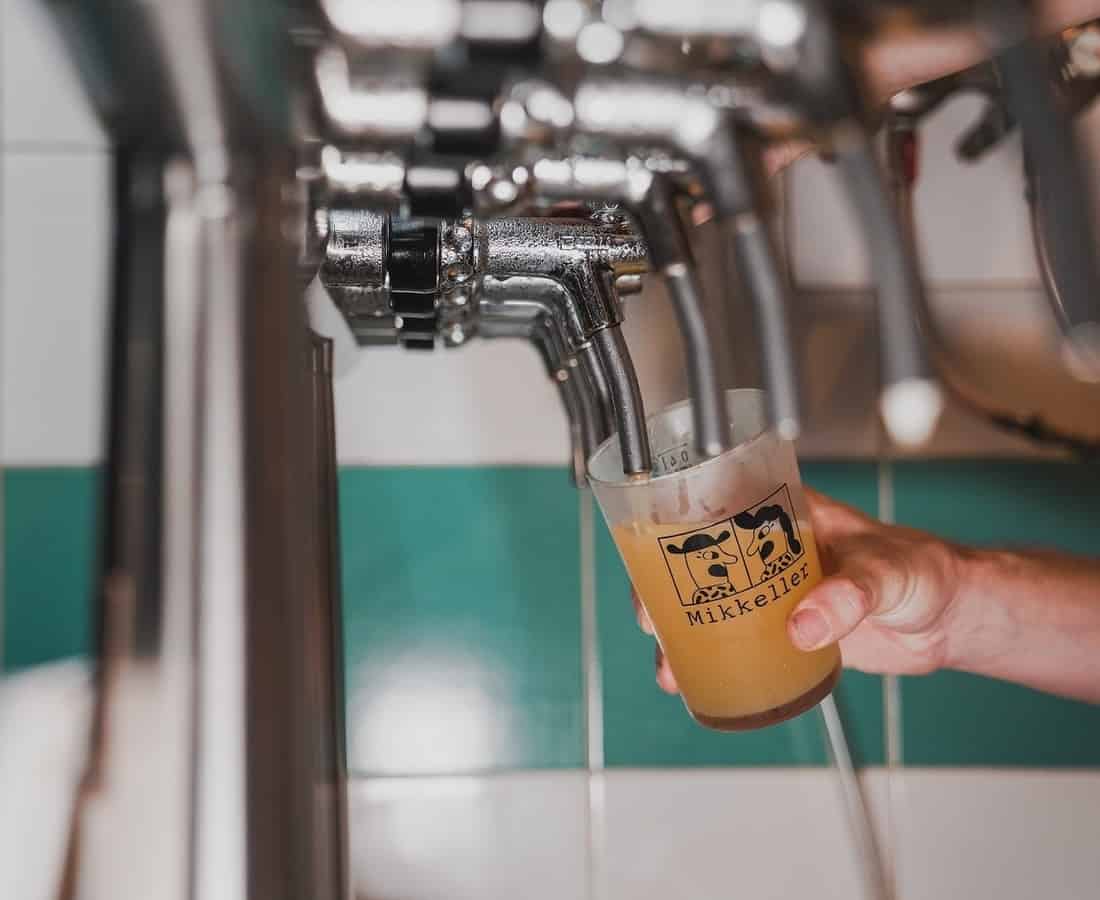 Another classic on the current taplist is the Mikkeller Vesterbro Wit (S$13/16), a house brew in Mikkeller's very first bar in the Vesterbro 'hood of Copenhagen. This easy-drinking witbier packs a spicy, coriander-forward punch, woven through with citrusy freshness and finishing surprisingly bitter. Meanwhile, sake lovers will appreciate the Mikkeller Japanese Rice Lager (S$13/16), a pale-golden number brewed with rice. With wafts of floral and melon perfume underlying its clean, lemony profile, it's so very downable. Double the starchy love with some piping-hot, smoky-sweet claypot rice.
Save some rice for the Mikkeller Kaffestout (S$14/17), though – the smoky char takes the coffee richness of this stout to a whole new level. Clocking in at only 6%-ABV, this jet-black stout is brewed with coffee and a dash of lactose – yup, it's an espresso macchiato in beer form. Smooth, medium-bodied, and bittersweet, it's lovely paired with satay too.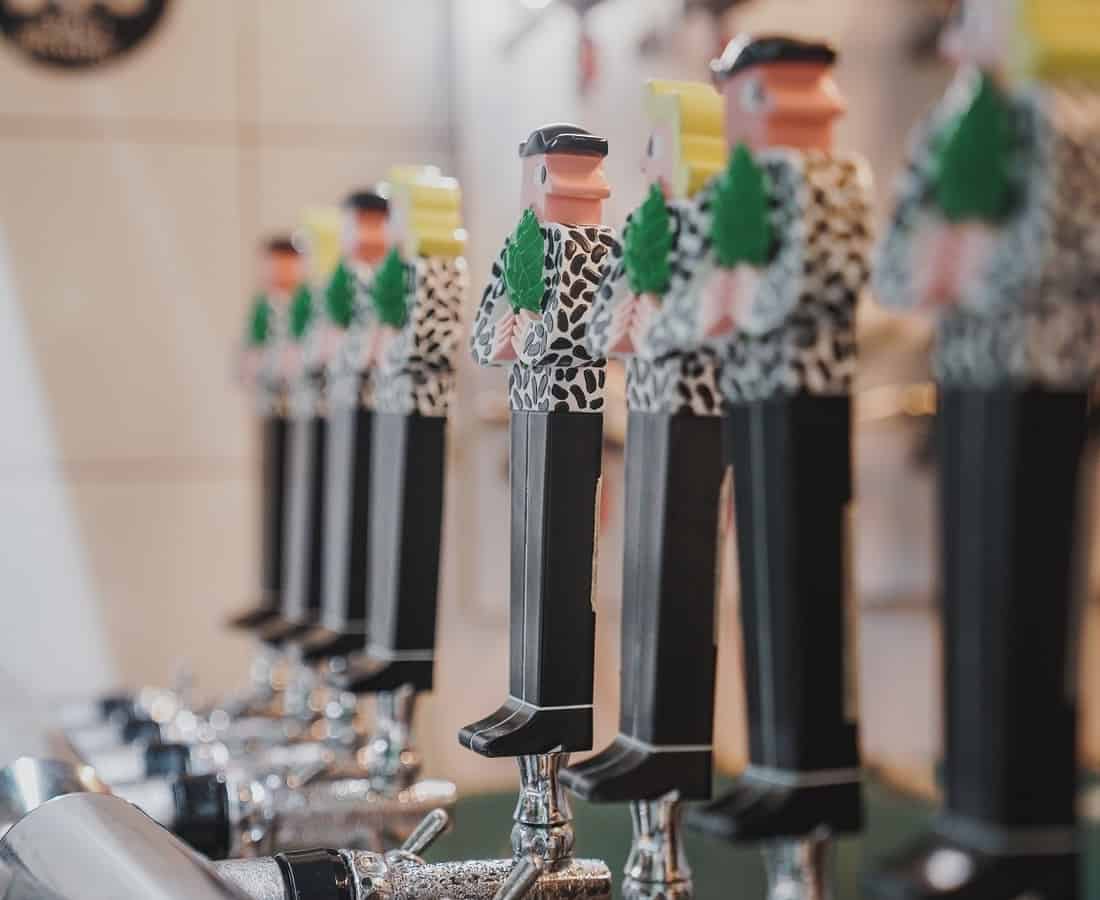 Currently, the lineup features a couple of taps dedicated to other craft labels, including Moon Dog Brewery's Sir Plum McCartney (S$13/16) – a sour ale packed with six metric tonnes of plum – and Sailor's Grave Brewing's Blood & Sand (S$13/16), a sunset-orange sour aged on cherries and blood lime. It's early days for this pop-up yet, but we're already thirsty for more – a Singapore special brew, perhaps?
Mikkeller Singapore is located at #02-058 (Green Zone), Chinatown Complex, 335 Smith Street, Singapore 050335, p. +65 8143 6901. Open Tues-Fri 5.30pm–10pm, Sat 2.30pm–10pm. Closed Sun & Mon.