Bar Review: MO Bar Launches A Third Volume of Tipple Travels Across Asia at Mandarin Oriental Singapore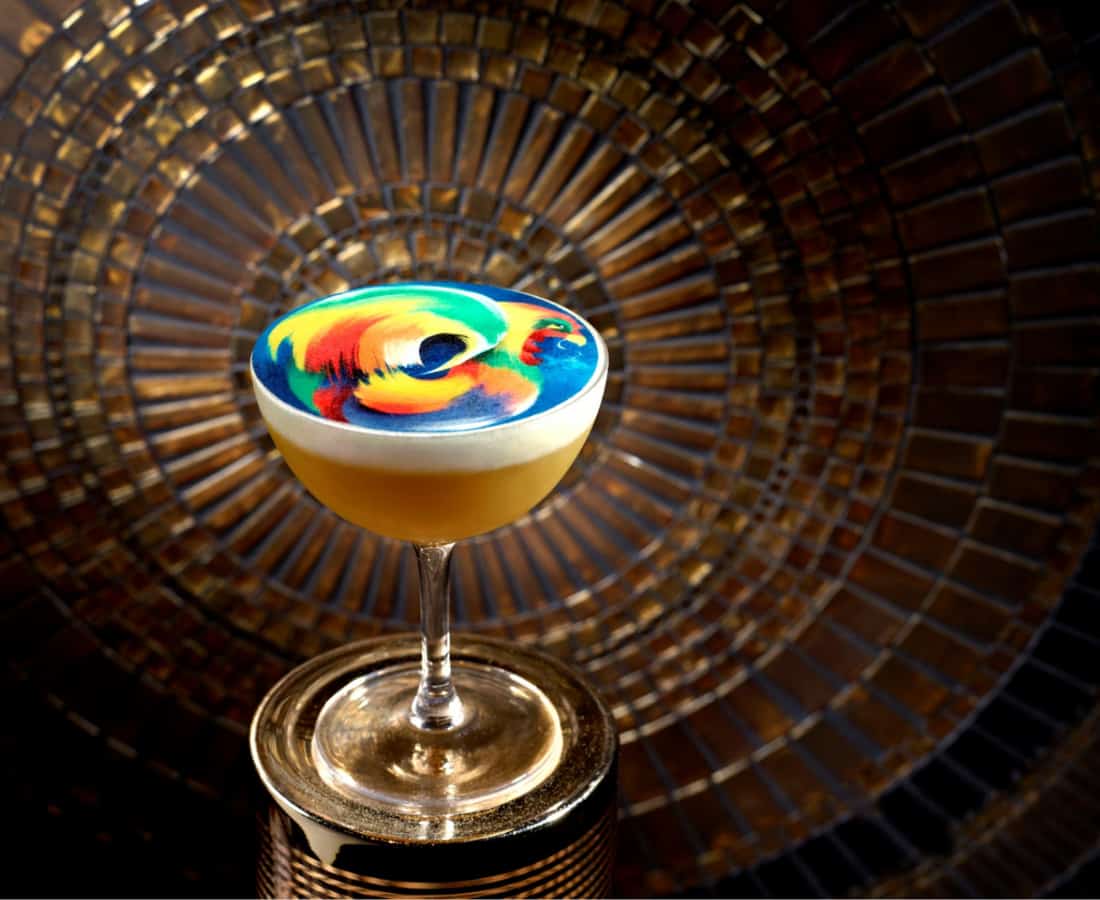 PUBLISHED January 11th, 2021 05:00 am | UPDATED January 17th, 2021 01:59 am

If the past year has left you with a thirst for travel, you might be able to slake it at MO BAR, Mandarin Oriental Singapore's swanky watering hole with a view. Regulars here might remember the nautical-themed cocktail program of Volume One and the urban adventures distilled in the second menu. Freshly rolled out last November, Volume Three carries on the nomadic spirit with more tipples inspired by cultural flavours across the Asia Pacific.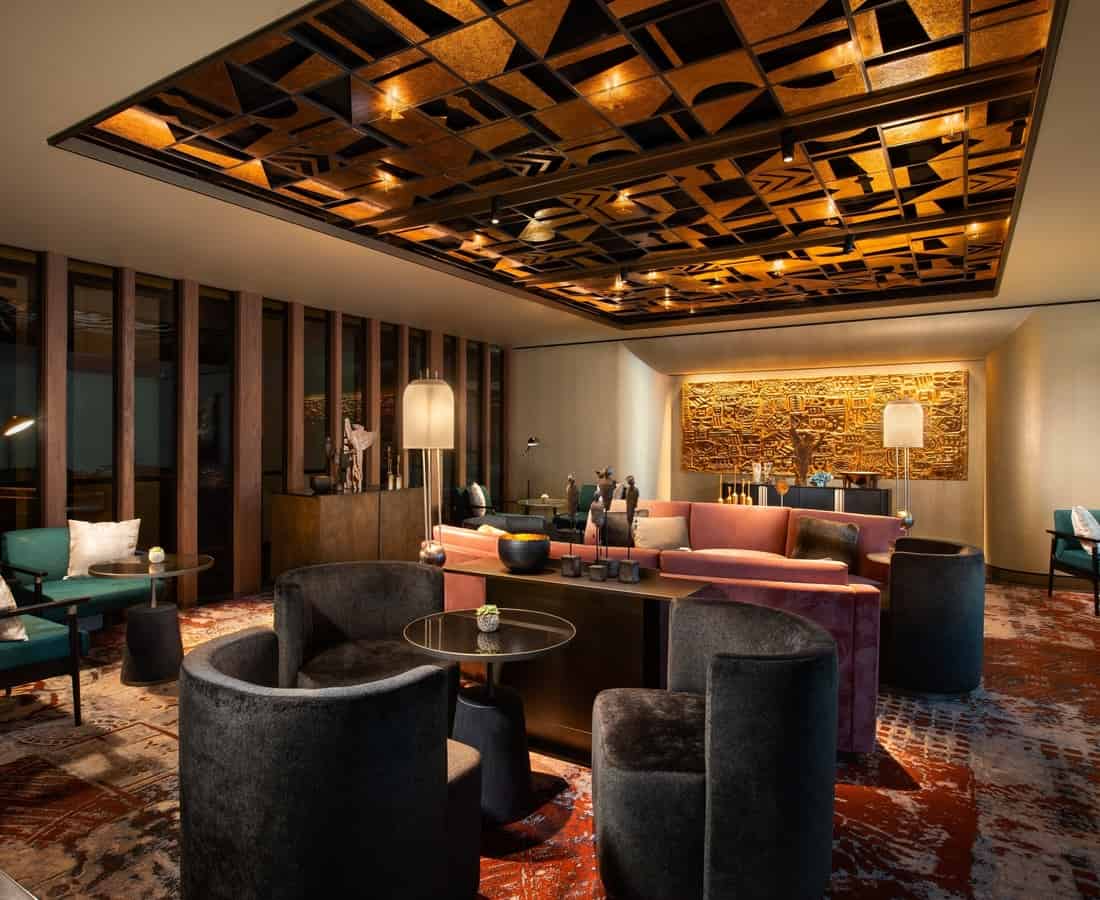 Undaunted by travel restrictions, Bar Manager Adrian Besa and his team have been expanding their 'Nomadic Foragers' programme in true 2020 style – digitally, that is. The past few months has seen the team on a whirlwind of virtual guest shifts with well-known tippling dens across Asia, including Alice Cheongdam in Seoul, Vesper in Bangkok, and New Delhi's Sidecar. The souvenirs from their travels? A revamped spread of 16 drinks (including four mocktail options), showcasing flavours and produce steeped in the culture of each destination.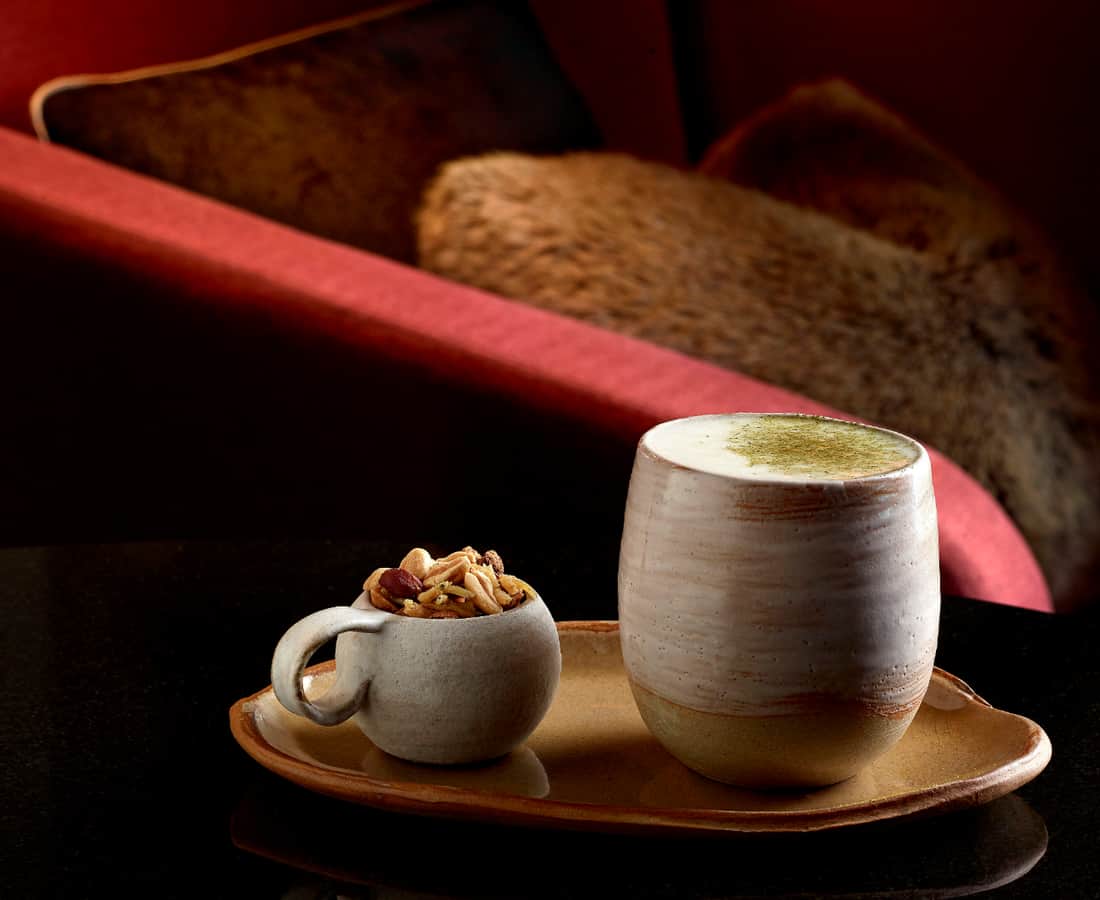 The bar menu is just as exquisitely crafted as its predecessors – a sleek 'passport' which regales us with the travel experiences behind each tipple, peppered with sketches of the folks and finds that inspired them. And as before, the drinks are arranged from lightest to heaviest alcohol content – a handy roadmap of sorts for your evening, though straying off the beaten path is certainly welcome.
Our first port of call for the night is none other than Singapore. A mocktail rendition of that Hakka classic, thunder tea rice, Thunder (S$12) starts us off homely with a bittersweet blend of glutinous rice foam, tea powder, and herbs, paired with a small dish of ikan bilis and peanuts for that familiar crunch. Inveterate tipplers can head straight for the alcoholic version (S$22), which amps up the nutty notes with Brass Lion gin fat-washed in peanut butter.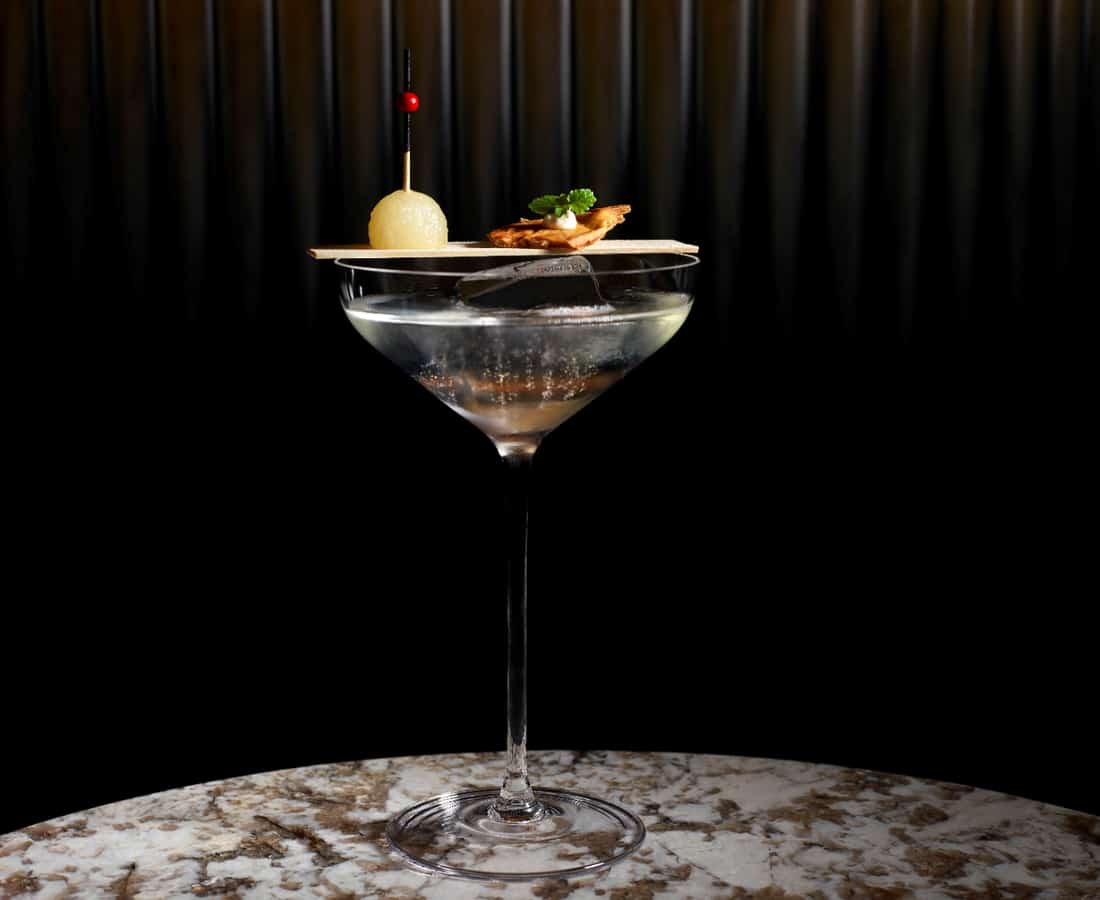 From Singapore, we hop over to Seoul and straight down the dazzling rabbit hole of Gangnam district. A funky collab with Wonderland-themed speakeasy Alice Cheongdam, White Rabbit (S$14 for mocktail) turns the Bloody Mary mellow and tangy with kimchi and aged black garlic. For a stronger kick, the S$24 tipple sees tequila infused with habanero and poblano peppers.
Seoul is a city of both old and new, and we get a taste of history with the other Seoul cocktail on the lineup. Paying tribute to Korea's traditional summer melon, Chamoe (S$24) goes bright and fizzy with a distillate of vodka, summer melon, and yuzu marmalade. The garnish of frozen melon and a melon skin crisp is a sweet finishing touch.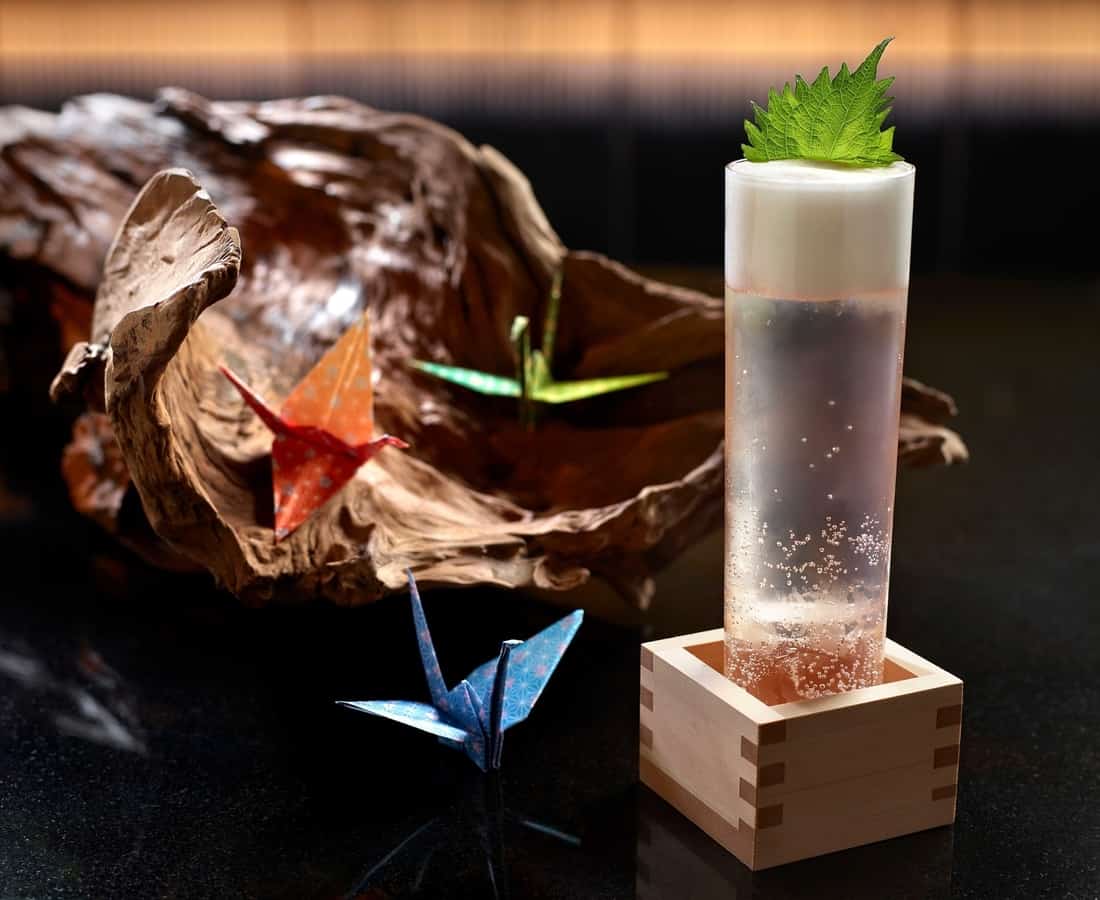 Another summery treat hails from the Philippines: Sarimanok (S$24), an easy-drinking mango daiquiri that's easy on the eye too. This sweet, creamy rum number struts its stuff with a colourful rooster printed on rice paper atop – a Sarimanok, known to the Maranao people as a legendary bird of good fortune. More feathered fun awaits with Origami (S$22), a Kyoto riff on a whisky highball. Roasty whiffs of hojicha deepen into an earthy punch from clarified miso paste, smoothly finished with salted ume foam. Served in a masu cup and adorned with a paper crane, it doesn't hurt that it's pretty Instagrammable too.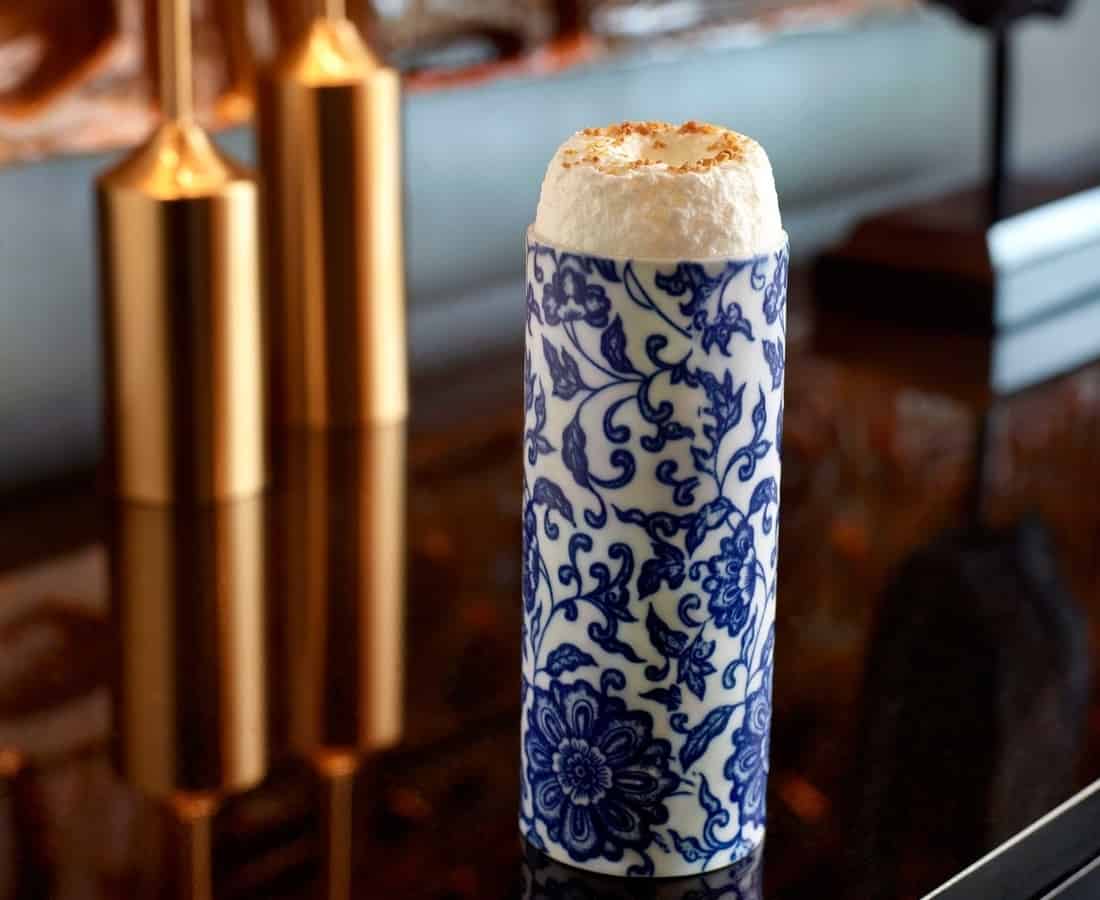 Among Volume Three's most inventive tipples – and our favourite of the night – is the Pastel de Ramos (S$24). This serve distills Macau's famed egg tarts into liquid dessert – think croissant fat-washed cognac and custard syrup melding into one buttery, silky, inexplicably pastry-like potion. The crown of heavy cream foam, topped with dehydrated egg tart crumble, captures the flaky, airy delights of the puff pastry perfectly.
Working our way up the ABV scale, we enter dangerously potent territory with the Lion's Den (S$22). Recalling the bright, herby profile of a white Negroni, this Guangzhou number brings together Hendrick's gin and baijiu with a bitter medley of Chinese superfoods: ginseng, goji berries, and lacto-fermented red dates. And to cap off the night, there's Moka (S$24) – the strongest yet most comforting tipple in the collection. Rum, chocolate, and banana make for a winning combo, with a dehydrated banana crisp as garnish.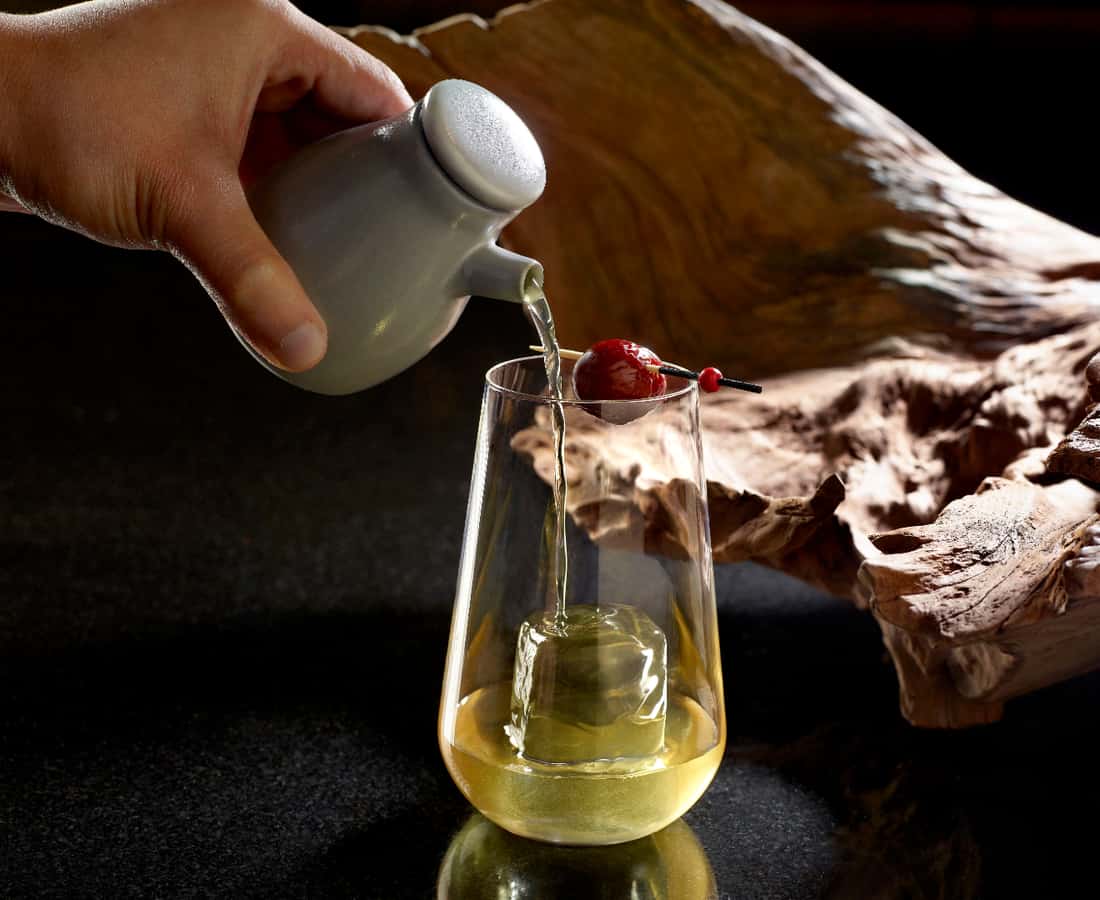 The food menu has seen a complete overhaul too, with a larger spread of Asian bar bites and local dishes like laksa. Nibbles range from the refreshing – Vietnamese Rice Rolls (S$16) with a crunchy filling of cucumber and mango – to the spice-packed, particularly the succulent Tiger Prawns (S$24) doused in masala mayo. We also love their homely take on the hotdog bun, the Singdog (S$24) – a charred chicken sausage bun piled high with sambal mayo, dried shrimp, and achar.

MO Bar is located at Mandarin Oriental Singapore, 5 Raffles Avenue, Marina Square, Singapore 039797, p. +65 6885 3500. Open Mon-Fri 5pm–10.30pm, Sat-Sun 12pm–10.30pm.