Barcelona for Budget Travellers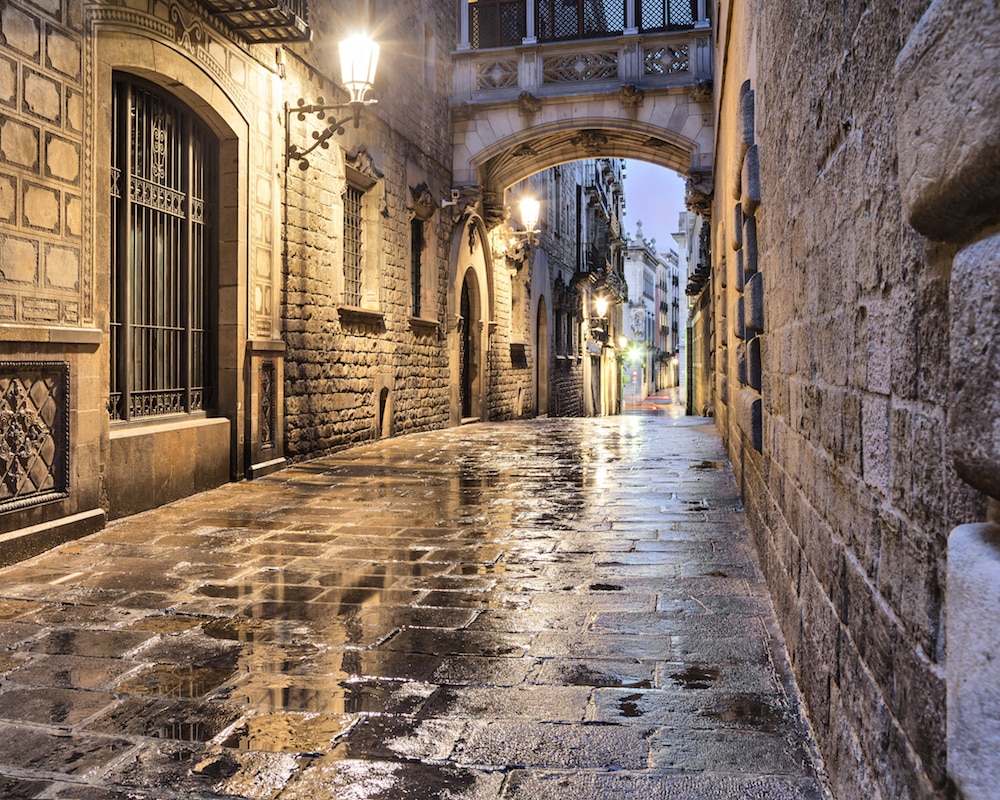 PUBLISHED August 5th, 2013 02:00 am | UPDATED March 31st, 2016 01:28 pm
Barcelona is an incredibly seductive city. Modern dynamism interweave with strong cultural heritage amidst a rich artistic and architectural history, making this place one of Europe's liveliest destinations. During summer, the energy amidst its streets acquires a certain magic that often traps visitors to stay beyond their plans. For those who don't have the luxury of an expendable budget, do heed these tips for a more savvy and authentic traveling experience:
1. Know where to stay
Now, this obviously depends on how long you are planning to stay in Barcelona and the size of your traveling group. Hostels are the obvious budget option, but if you're open to meeting new people, or are traveling in a large group, it is a good idea to look into renting a place or to try couchsurfing. It not only saves you money but also gives you the opportunity to meet locals who can take you to the less touristy areas of the city.
Do also check out the couchsurfing website for ideas on where to go, or to meet locals or other global travelers. You may need to create an account for full access to the forums, but it's worth the effort for the information you'll find.
Check out:
2. Know where and when to visit
Take a free city tour to first get a sense of the city and the places of interest. Wander into the small streets surrounding La Ramblas; it can take days to fully explore the various different districts in the old city. If you're looking for food and souvenirs, keep in mind that the further the shops are from La Ramblas, the more reasonable prices will be.
Architectural wonder Sagrada Familia is a must-visit despite the rather hefty entrance fee, which allows you to view its interior with and learn about Antoni Gaudí and his inspirations. Do time your visit to be later in the day when there are less tourist groups. Make it your first stop and decide if you want to spend the time and money on his other works. Otherwise, there are many inspired buildings dotted around the city – you just need to keep your eyes open and look up often when exploring.
Certain museums such as the Museu Nacional d'Art de Catalunya and Picasso Museum offer free entry after 3pm on Sundays and on certain days of the month. The full list of museums and free entry hours can be easily found online. Be prepared to wait for some places – the queue for Picasso Museum can stretch beyond a few streets on Sunday evenings.
There are also many beautiful parks in Barcelona, with free music concerts and film screenings during summer festivals. The garden plaza of Biblioteca de Catalunya, situated in the heart of the old city, is also a magical place to be amidst the bustle outside.
3. Know where to eat and drink
Do your research for the best authentic Spanish cuisine and steer clear of places that don't have local customers, especially at prime tourist areas. Look out for the menú del dia, a set lunch of three courses with a drink that usually hovers around 10-11€.
Another option is to head to the supermarkets – it is easy to make a delicious meal out of fresh baguettes with Spanish ham (jamon) and cheese along with a bottle of cava or beer (alcohol here is extremely cheap compared to Singapore, and my favorite wine here is only priced at 3.25€). There are also many good kebabs around priced at an affordable 3€.
Avoid the 24-hour supermarkets which stay open till later but charge a higher price for products. There are many different supermarket chains and fresh produce stalls around – a quick survey around the area you are staying in is worth the time and effort to find cheaper options.
Drinks are definitely pricier but still affordable in bars and clubs, and entrance fees usually include one or two free drinks. Keep in mind that the party only starts after 1 or even 2 am here, which is great as it gives you the time to enjoy more drinks during and after dinner.
4. Walk instead of taking the metro
Please do yourself a favour and walk as much as possible. Barcelona's metro system is very comprehensive, and like Singapore, the stations span only a few streets apart. Taking the metro is acceptable only if you are carrying a lot of things or in a rush for time. Otherwise, much of Barcelona's charm exists on hidden corners and streets and best discovered on foot.
Another alternative is to rent a bike – not exactly very cheap at around 10€a day (or 1.50-6€ per hour) – but a good way to explore the city beyond the condensed city districts. There are cycling paths along the roads and pedestrian walkways all around the city.
5. Splurge on the right things
Is good food a priority for you in travel? Research for the best places; they don't necessarily have to be the cheapest. Prefer to spend your money on visiting attractions? Go ahead. Being able to experience Gaudi or visiting the Spanish village at Montjuic Mountain won't happen in Singapore. Be smart about things that you shouldn't waste money on. Not every meal has to be a splurge; a quick sandwich even save you time for more exploring. Mass-buy all your souvenirs once you've found a good place. Research is key for budget travel, and do always ask other travelers or your hostel's front desk for good advice.
Those who love old and vintage items have to check out Barcelona's hugest flea market, Mercat dels Encants – a huge sprawling treasure trove of items ranging from old cameras and ornate furniture to new clothes and shoes. Arrived armed with a basic knowledge of Spanish and a good breakfast. Never take what you want at the offered price and try walking away, the price may very well be slashed in half.
6. Other tips
Learn their languages: Try to learn some Spanish and Catalan phrases. Open your mind and heart to learning about the culture and talking to locals. No matter how badly we may massacre their language, any amount of effort is appreciated and you'll find that you may just discover a lot more about the city that way.
Metro: The T-10 card is the best choice for travelers. A quick comparison: a single trip costs about 2€, and the T-10 card gives you 10 trips for 9.80€. The 2, 3 or 5-day cards are only worth getting if you plan to take the metro more than 5 times a day. The metro closes at midnight on weekdays and Sundays, 2am on Fridays, and operates 24 hours on Saturdays.
Shops and restaurants: Eating hours in Spain is usually around 10am for breakfast, 2pm for lunch, and 9-10pm for dinner. Shops usually close from about 2-5pm for siestas, and you will find the streets a lot more deserted, although the main shopping districts such as Passeig de Gracia will remain open.
Wifi: There are free wi-fi spots around Barcelona – look out for illuminated blue signs with a 'W' on them. Otherwise, look for cafes that offer wi-fi along with your café con leche (coffee with milk), which should not cost you more than 1.40€.
Safety: Keep your belongings safe and do not flaunt your valuables. Look out for each other if you are traveling with companions.
And of course, whatever it is, if it fits into your budget, go for it! This is your hard-earned holiday and the experience of being where you are, right there is then, is retrievable nor buyable. You only live once, so live it full, live it well.