Best Craft Beer Breweries and Bars in Melbourne to Hit Up for a Cold One
PUBLISHED September 26th, 2019 05:00 am | UPDATED May 19th, 2020 12:24 am
Melbourne's craft beer scene is smashing it. The breweries which opened on the boom a few years ago have now refined their approaches and newcomers are stepping up their game. There's nothing better than sipping a cold one with the knowledge that it was hand-crafted by the same guy that served it to you in the big aluminium tank sitting in the same warehouse. Going straight to the source, the following is a list of the best brew-bars in Melbourne and what to try when you get there.
Collingwood
Stomping Ground Brewing Co.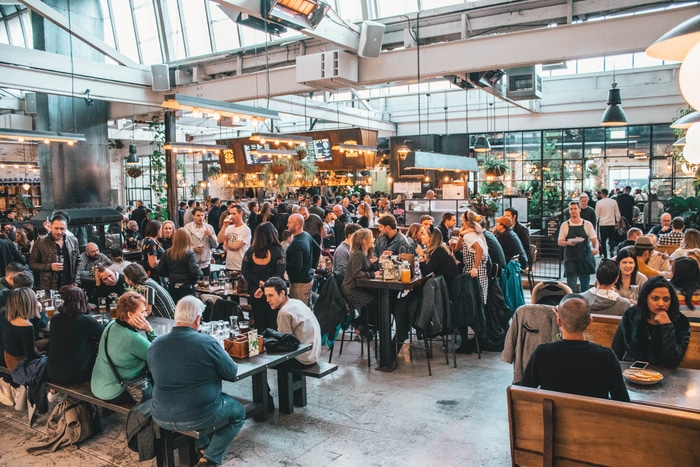 Arriving at 4.30pm on Friday, at the revered Stomper, we were confronted with a one in one out queue. Top tip get, there early! Regardless of the 30 minute wait we were not disappointed. The german inspired brewery has an impressive 32 beer taps, serving up a wide selection of lagers, ales, stouts, and everything in between. Celiacs need not fear there is even a gluten free beer. In three years of operation, head brewer Ashur Hall has produced over 150 different beers largely using locally sourced ingredients. Give the Little Foot session IPA a try- a deliciously tropical easy drinking beer perfect for a summer session. 
Stomping Ground Brewing Co. is located at 100 Gipps Street, Collingwood, VIC 3066,  +61 394 151 944. Open Sun-Thu 11.30am-12am, Fri-Sat 11.30am-1am.  
The Mill Brewery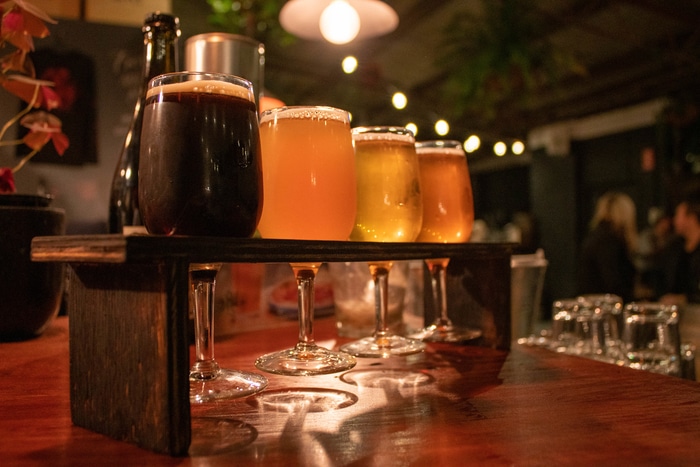 The best way I can describe The Mill is – old pub vibe with new world craft beer. The space has a relaxed and casual atmosphere sporting a ping pong table, roaring fires in winter, and a nice outdoor area. The one man operation caters for everyone with a black IPA, a vanilla porter, an easy-drinking American pale ale, plus other experiments and one-offs. The first beer to come out of their taps was a black IPA called Darklord it's worth a try. Other awesome brews are Mosaic, Can't Believe It's The Juice, and Steven's Wonder. With such variety, it's hard to pick one so order a tasting paddle and get four.
The Mill Brewery is located at 40 Sackville Street, Collingwood, VIC 3066, +61 417 324 363. Open Wed-Thu 4pm-10pm, Fri 4pm-11pm, Sat 1pm-11pm, Sun 1pm-9pm. 
Molly Rose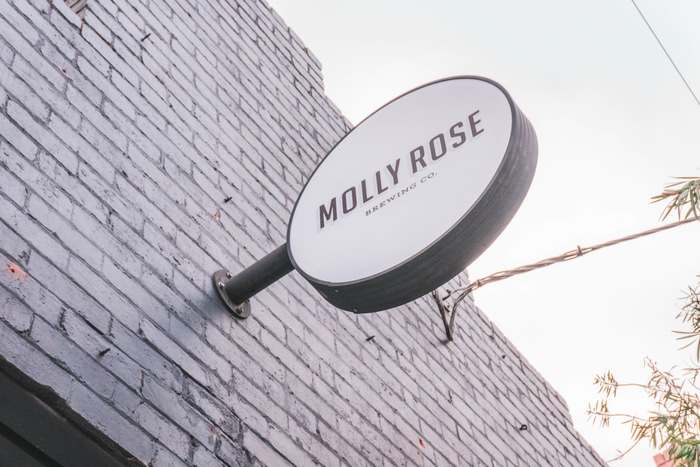 Opening its warehouse doors in June, the Molly Rose is the new kid on the block. If you're a fan of Belgium beers this is the place for you. Accomplished head brewer Nick Sandery, hailing from Stone & Wood and Little Creatures, is now crafting brews of his own. It's all about Ales, Sours and Saisons. Much like the farmers of 18th Century Belgium who competed to produce the best Saison to attract the best workers, Nick and his team are drawing in the crowds with their beers. One (or two) to try is the Gertrude, it's their signature brew and it comes in five week or two year old vintages.  
Molly Rose is located at 279 Wellington St, Collingwood, VIC 3066. Open Thu 4pm-11pm, Fri-Sun 12pm-11pm.
The Incubator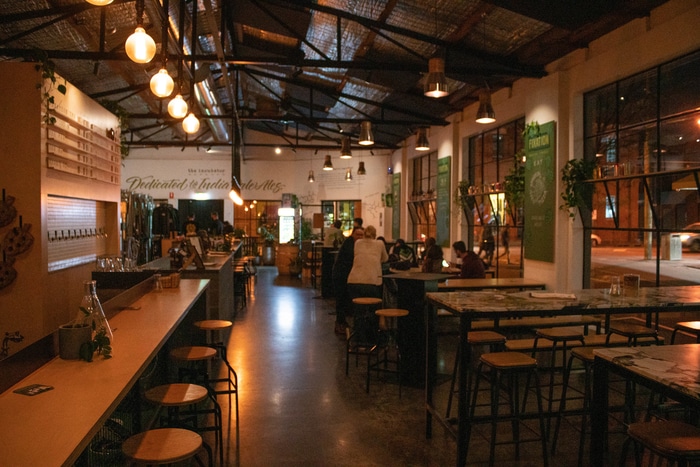 IPA IPA IPA. Home to Fixation Brewing Co., at the Incubator you drink award-winning India Pale Ale served straight from the tank. As the name suggests, the brewery is a place for its brewers to experiment with all manner of IPA concoctions. In the four years of operation, the first two were focused on perfecting their signature brew – Fixation IPA. The music is great and you can order in from Red Sparrow Pizza next door to enjoy with your beer. Tunes, beer and pizza… What more could you want? Try the Fixation IPA – it's a must.
The Incubator is located at 414 Smith Street, Collingwood, VIC 3066. Open Wed, Thu 4pm-10pm, Fri 3pm-10pm, Sat 12pm – 10pm, Sun 1pm-7pm. 
Richmond
Moon Dog Brewery & Bar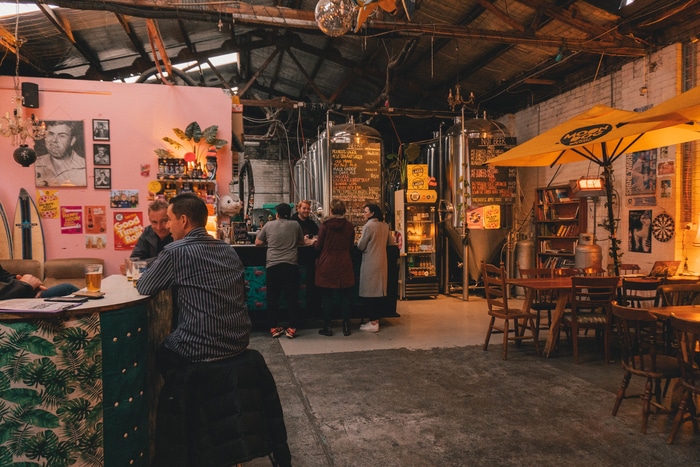 Moon Dog was started by two brothers and a friend. The three brewers initially lived in the warehouse where they brewed at all hours. The same homely vibe can be found today with a relaxed space full of comfy couches, palm trees, alternative decor, and banging tunes. The brewery is famous for unusual and experimental brews such as dark barrel-aged stouts and fiercely sour cherry ales. In recent years they have added a few crowd pleasers to the 10 tap line up. Give Old Mate a try, it's a deliciously fresh Pale Ale. And if your game, try the Breakfast of Champions – brewed with tomatoes, celery, Tabasco and worcester sauce. Hair of the dog at Moon Dog.
Moon Dog Brewery & Bar is located at 17 Duke Street, Abbotsford, VIC 3067, +61 394 282 307. Open Tue-Fri 4pm-11pm, Saturday: 12-11pm, Sunday: 12-8pm.
[button color="red" size="normal" alignment="none" rel="follow" openin="newwindow" url="https://prf.hn/click/camref:1011l8zrz/destination:https://www.vrbo.com/search/keywords:melbourne-city-vic-australia"]Accomodations available from US$30 in Melbourne, Australia. Click here to book.[/button]
Mountain Goat Brewery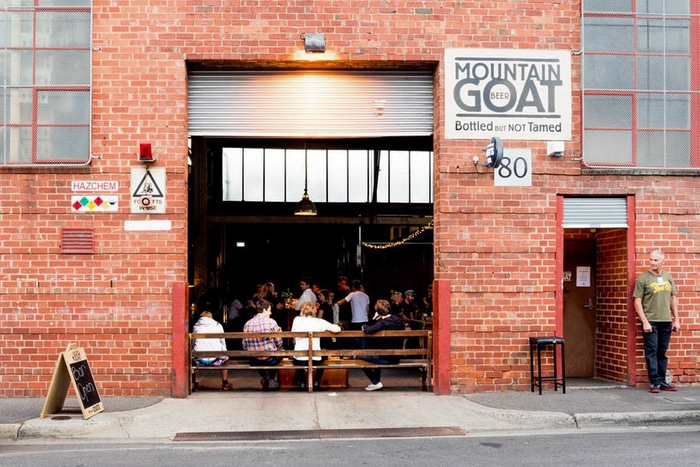 As it's my local brewery I am a bit biased when it comes to Mountain Goat. Some of the beer community were outraged when the owners sold to Asahi, but I am assured that not much has changed since they were acquired. The brewery is still making awesome beer, the atmosphere is great and the pizzas are delicious. The taxidermy mountain goat looks over drinkers from the corner. The beer to try is the classic Steam Ale – its organic, fresh and full of character – a perfect sessionable beer. Also keep an eye out as interesting one-offs and seasonal ales are always popping up.
Mountain Goat Brewery is located at 80 North St, Richmond, VIC 3121, +61 394 281 180. Open Wed 5pm-10pm, Fri 5pm-11pm, Sun 12pm-6pm.
Port Melbourne
Westside Ale Works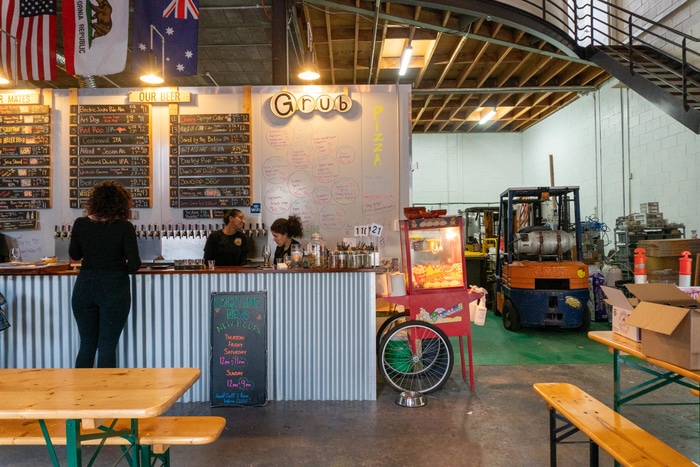 True to its name, Westside Ale Works is all about west coast (USA) style IPA – Tropical with a hoppy punch. Head brewer and owner Casey Wagner, started making beer when a home brewing kit which he unknowingly won showed up at his front door in Hawaii. Affectionately nicknamed 'a dudes bar', the space has a relaxed atmosphere where you can watch sport, eat popcorn and of course drink beer. Give Safe Word a try, it's a double IPA full of flavour and sums up the place pretty well.
Westside Ale Works is located at 23-25 Alfred Street, South Melbourne, VIC 3205, +61 448 644 977. Open Thu-Sat: 12pm- 11pm, Sun 12pm-9pm.
Colonial Brewing Co.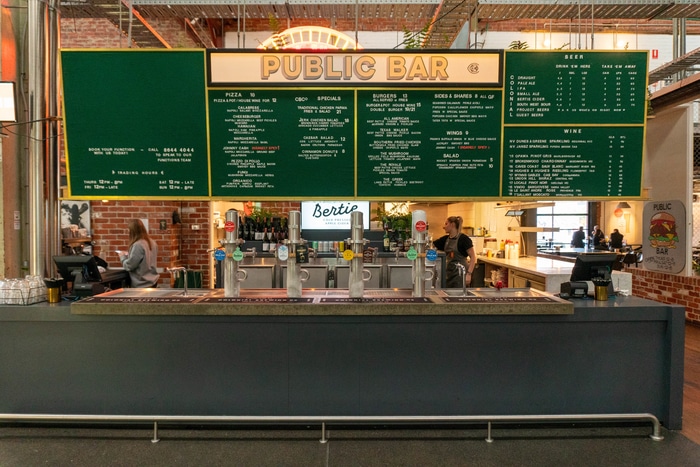 Colonial Brewing has probably the biggest brewing operation in this list but surrenders nothing in terms of flavour. Known for lighter styles the brewery produces a range of easy drinking sessionable beers and even a cider. They also have a location in Margaret River (Western Australia). Like IPA before it, Sours are making their mark on the craft beer industry. The South West Sour at Colonial is definitely worth a try – it's fresh, balanced, and has a nice sour bite.
Colonial Brewing Co. is located at 89 Bertie St, Port Melbourne, VIC 3207, +61 386 444 044. Thu 12pm-8pm, Fri, Sat 12pm -11pm, Sun 12pm-8pm.
Kensington
Bonehead Brewing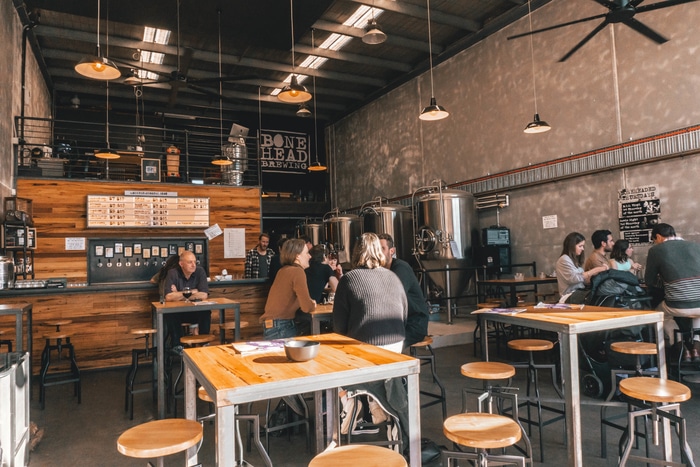 Some of the best plans are hatched over a few beers and Bonehead Brewing was one of these. Owners Travis and Anthony don't take themselves too seriously but take their beer making very seriously. Established on the eve of Australia day in 2018, the brewery offers up old world beers with a modern twist. It is clear the two man operation are doing things differently with a Sweet Pea Dark Lager and a Half-Wit fermented with prickly pears as two of their core beers. If you are into your hoppy beers I would give Day Zero a try – a result of adding hops on the first day of fermentation – a beautifully mouth watering hop heavy brew.
Bonehead Brewing is located at 86 Parsons Street, Kensington, VIC 3031, +61 490 334 892. Open Thu 4pm-10pm, Fri 4pm-11pm, Sat 12pm-11pm, Sun 2pm-8pm. 
Henry St Brewhouse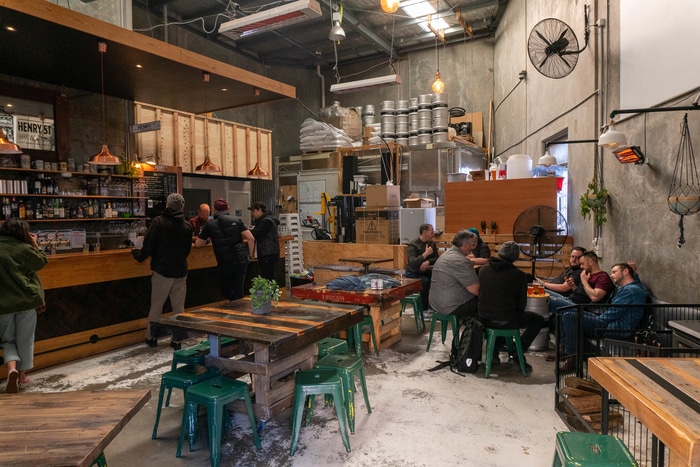 One of the smallest breweries in Melbourne, Henry St Brewhouse serves up five core beers to thirsty punters. The brewery doesn't distribute so the beer you drink here cannot be found anywhere else. The small warehouse has a great atmosphere, a log fire and you can order in takeaway while you drink. Try the Monsieur IPA, it is one of the most interesting IPAs I have ever tasted, infused with Earl Grey Tea, citrus and bergamot.
Henry St Brewhouse is located at 5 38 Barrett Street, Kensington, VIC 3031, +61 490 753 993. Open Fri 4pm-11pm, Sat 2pm-11pm, Sun 1pm-7pm. 
Spotswood
Two Birds Brewing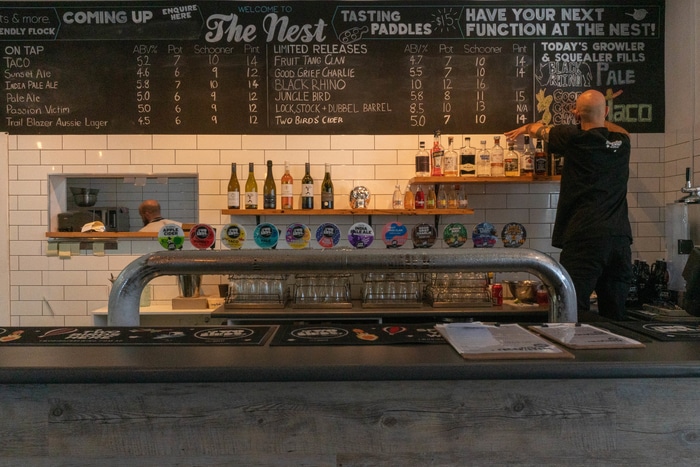 In a male dominated industry, brewers Jane and Dani opened Australia's first female owned brewery in 2011. At Two Birds the beers are light, well balanced and a perfect accompaniment to a sunny day. They distribute worldwide but the brewery has maintained a friendly local vibe. The Sunset Ale is their best seller but if you fancy trying something different check out Taco Beer, it's fresh, zesty, and full of coriander and lime notes.
The Tasting Room at Two Birds Brewing is located at 136 Hall Street, Spotswood, VIC 3015, +61 397 620 000. Open Thu 4pm-9pm, Fri 4pm-11pm, Sat 12pm-11pm, Sun12pm-9pm.
Hop Nation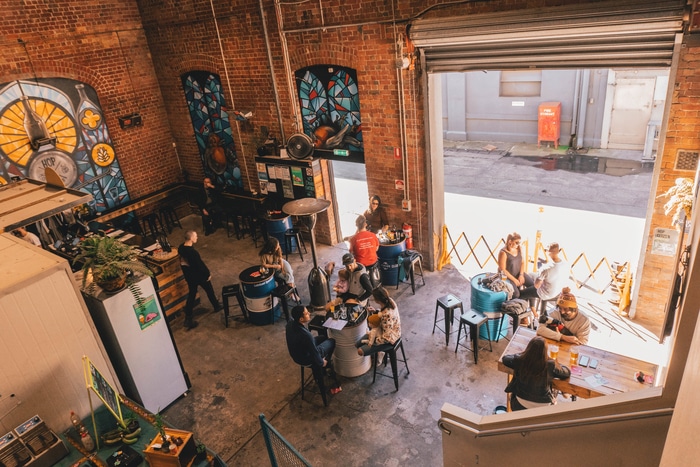 Hidden among the 1880s industrial warehouses, Hop Nation is quite a challenge to find, which makes the beer even more satisfying. The space has a perpetual chilled sunday vibe, great organic food and sweet tunes. The brewery is owned by Sam and Duncan, two ex-winemakers, who bring a new approach to brewing. One to try is the Jedi Juice NEIPA (New England Indian Pale Ale) it's hazy, juicy and has a citrus kick – if you're a fan, you can take a coupe of roadies away with you.
Hop Nation is located at 6 107-109 Whitehall Street, Footscray, VIC 3011, +61 450 973 644. Open Fri 3pm-10pm, Sat 12pm-10pm, Sun 12pm-6pm.
Brunswick
Thunder Road Brewing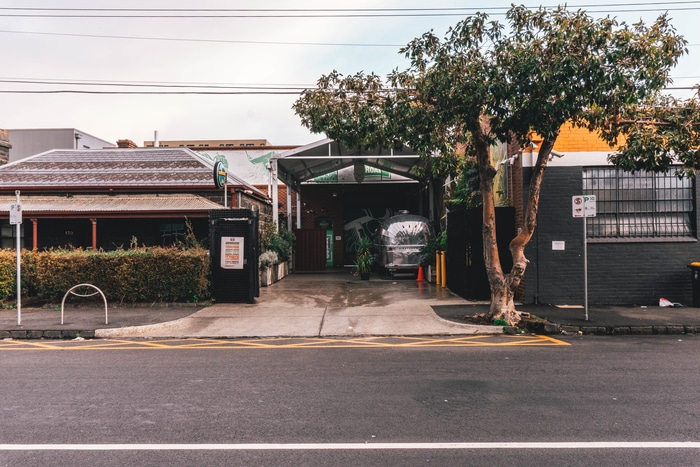 Thunder road is a refreshingly eccentric brewery. The brewery opened its doors to the public in 2017, the space boasts a huge brew bar, a massive collection of beer memorabilia and an American style food truck out the front. The brewers march to the beat of their own drum serving up Bitter hop-bombs and beer which is brewed in the onsite limestone cave. They also serve up crowd pleasers such as lagers, pale ales, bitters and ciders. The one which stands out is the Pacific Breeze, not only for it's highly publicised trademark court case, but also for its beautifully balanced fruity flavour.
Thunder Road Brewing is located at 130 Barkly Street, Brunswick, VIC 3056, +61 1800 831 817. Open Fri 4pm-11pm, Sat 12pm-11pm, Sun 12pm-9pm .