Restaurant Review: Sushiro Singapore Is A Budget Sushi Joint That Defies Expectations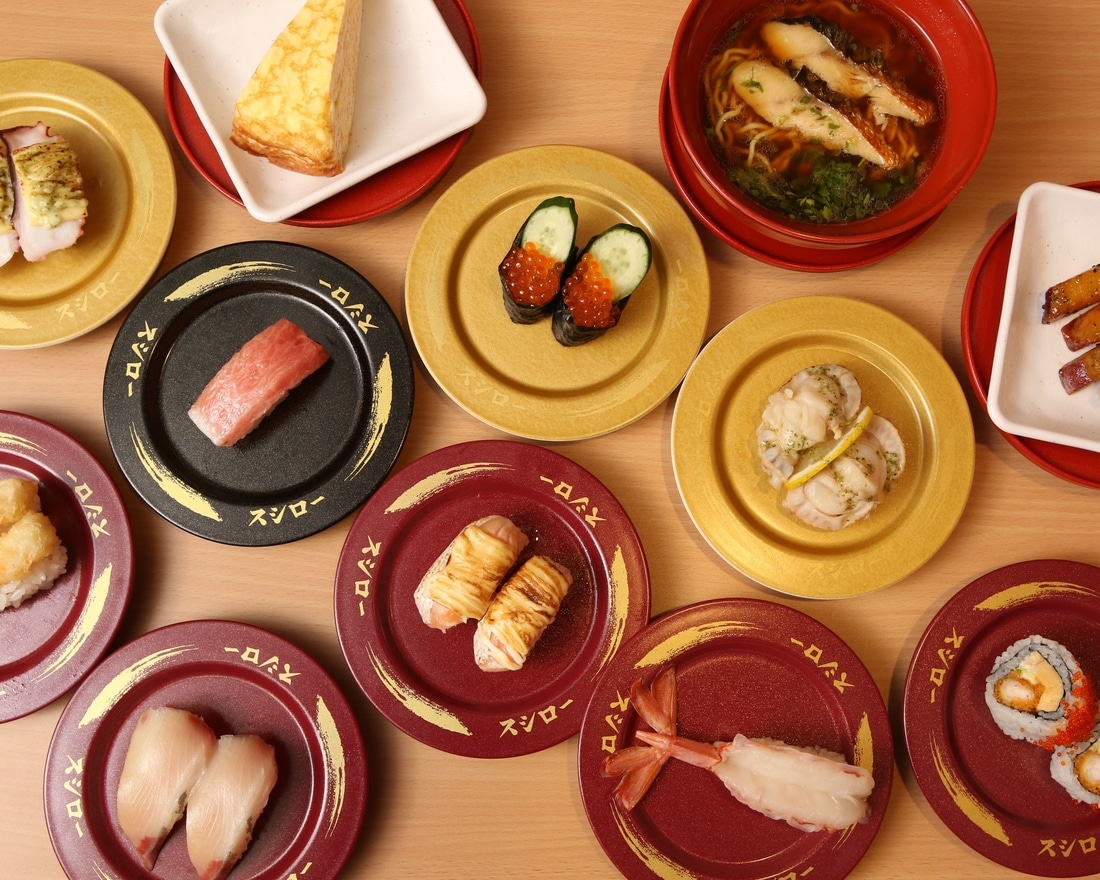 PUBLISHED September 27th, 2019 04:00 am
If you've been to Japan, you've no doubt seen a Sushiro. The popular conveyor-belt sushi chain has a whopping 530 outlets across Japan and other regions, and now this empire of budget-friendly sushi has reached our shores. Sushiro Singapore makes its debut at Tiong Bahru Plaza last month, with ingredients flown directly from Japan and a massive, 100-strong menu of sushi and sides.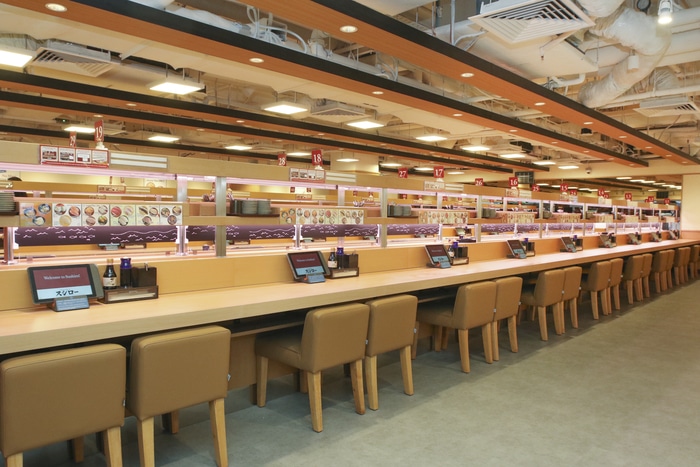 Sushiro has taken pains to recreate its quintessential experience of fuss-free kaitenzushi dining in Japan. From the tablets with Japanese greetings to the two-tiered conveyor belt (the bottom delivering plates for all to grab, the top for your à la carte orders), you'll get all the high-tech, no-frills vibes of its Japanese outlets. But of course, there's still the big question: does the grub live up to the standards of its Japanese counterparts?
Our first mouthful of the Triple Salmon (S$3.20) answered that soon enough. A vivid orange trio of salmon, broiled salmon belly, and salmon belly, the salmon is tender and streaked with luscious fat. The Squid nigiri (S$2.20) is similarly creamy, a thick slice of ika atop soft, sticky rice.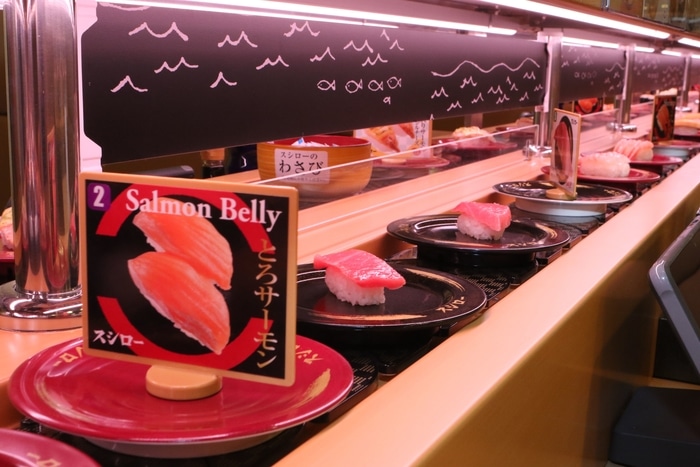 When it comes to budget sushi joints in Singapore, the freshness of the raw stuff often gets, shall we say… iffy. Tragic, but that's just part of the bargain between wallet and quality that we've come to expect.
Sushiro, however, seems to have found some miraculous business formula for good, affordable sushi. Plate after plate hits that same sweet note of freshness — the Ark Shell Sushi makes for a light and clean-tasting chew. Meanwhile, Sushiro Japan's bestselling item Fatty Tuna Sushi is a glorious cut of moist, melty bluefin. And with each of these plates at S$2.20 for Sushiro's opening special? Who knew food bliss could come so cheap.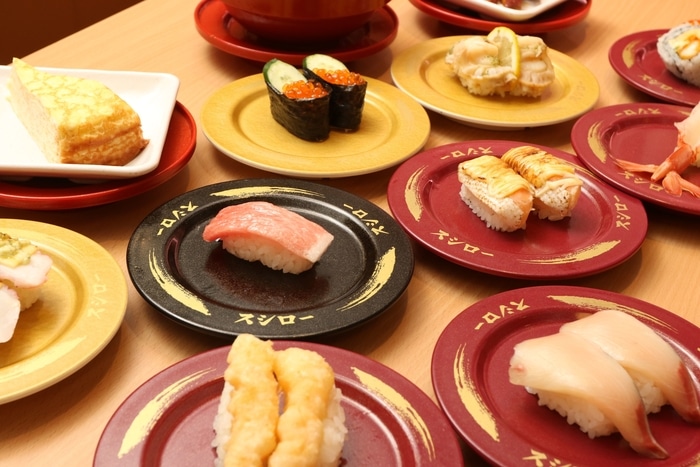 More surprising sushi combinations dot the menu as well. Warm, smoky cheese and salmon melt well together on the tongue in the Broiled Salmon Basil Cheese (S$2.20). Another of Sushiro's own creations is the Steamed Scallop with Lemon Basil Sushi (S$3.20), featuring firm scallop pieces drizzled with lemon dressing.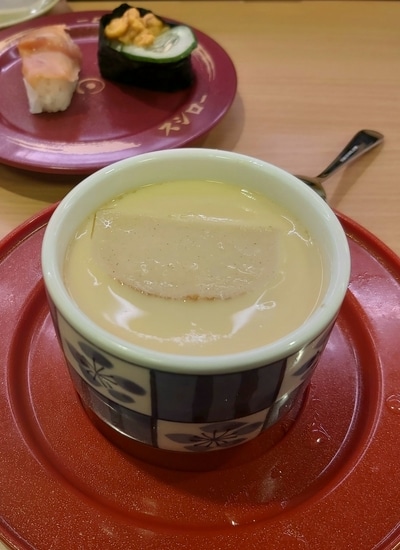 Speaking of unusual, the Cold Chawanmushi (S$3.50) was one item that piqued our curiosity on the otherwise typical sides menu. Two minutes after our order, it was whizzed to us by conveyor belt — a chilled egg custard topped with pickled ume (plum).
Reminiscent of an intensely salty egg tart, it was not quite my cup of mushi, though its smoothness certainly received rave comments from my lunch companions. But no worries, because there's also the traditional warm Chawanmushi with Scallop (S$3.50) to look forward to. Packed with springy scallops and fishcakes, fragrant with a hint of truffle oil, this silky favorite went down a treat.
Your tower of plates will probably be sky-high by the end of the feast, but top it off with a Matcha Parfait (S$6.50) — a satisfying scoop of vanilla ice-cream with matcha sauce, azuki beans, and warabimochi. For good measure, get a Hattendo Matcha Cream Bun (S$3.80) to go. Soft, fresh, and airy, it's everything a cream bun should be.
Sushiro isn't about to win any awards for top-grade sushi, but as a joint that delights your budget and your belly, it's unbeatable. Tiong Bahru may be more known for hipster cafes than Japanese joints, but we have no doubt that the sushi-hungry hordes will be flocking there very soon. We'll be amongst them.
Sushiro Singapore is located at #02-118 Tiong Bahru Plaza, 302 Tiong Bahru Road, Singapore 168732. Open daily 11am − 10pm.