Bincho X Iconic Wines' Sherry Pairing Dinner – A Feast In The Heart Of Tiong Bahru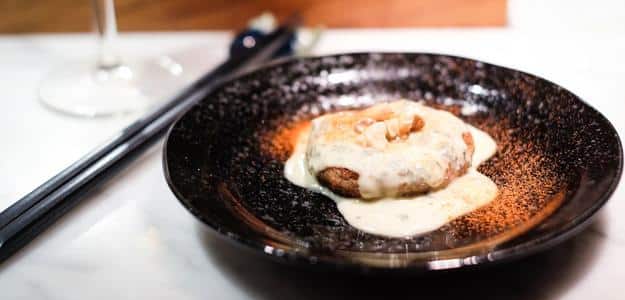 PUBLISHED April 14th, 2015 05:49 am | UPDATED June 12th, 2020 11:00 am

We love it when unlikely marriages work out – in the case, we're talking about Tiong Bahru's chic Japanese restaurant Bincho teaming up with Iconic Wines & Gonzalez Byass. Culinary sparks flew when we had Japanese cuisine with Spanish wines.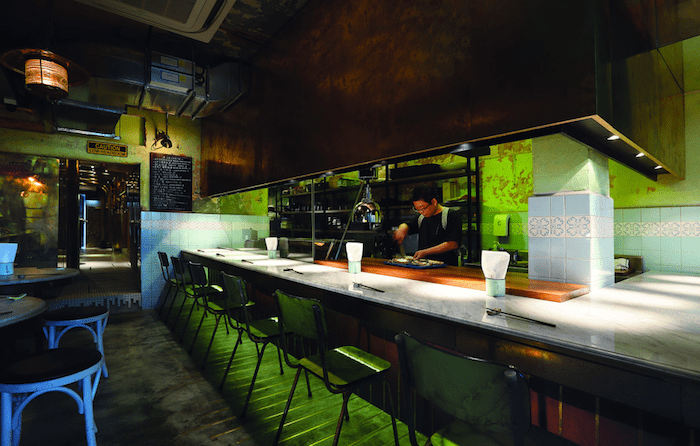 Chef Asai Masashi working his magic
Then again, it does make sense when you learn the fact that the Japanese make up the highest number of sherry experts in the world – even more than the Spaniards themselves, and that says a lot. And of course we jumped at the opportunity for the sneak preview of this dinner, where we had Head Chef Asai Masashi's impeccable Yakitori styled dishes with five different sherries.
Boy, were we blown away.
Each dish was beautifully crafted and we could tell that there was a lot of thought put into the sherry pairings. The Aburi Scallop Carpaccio was complemented by the Tio Pepe Fino En Rama, a pale-yellowish sherry with bread-like whiffs and a salty finish.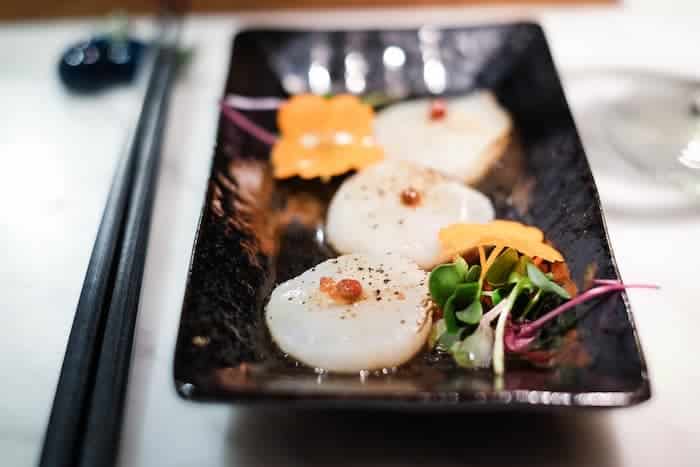 Aburi Scallop Carpaccio
While the Chicken Nanban with Tartar Sauce was well executed, it is a pretty standard Japanese dish. Chef Asai cheekily described it as 'expensive KFC', thus having us wish the fast food chain tasted a fraction as good as his dish. We washed it down with the Del Duque Amontillado, a dark golden sherry which was the oldest of the lot due to an ageing process of 30 years in the traditional solera system.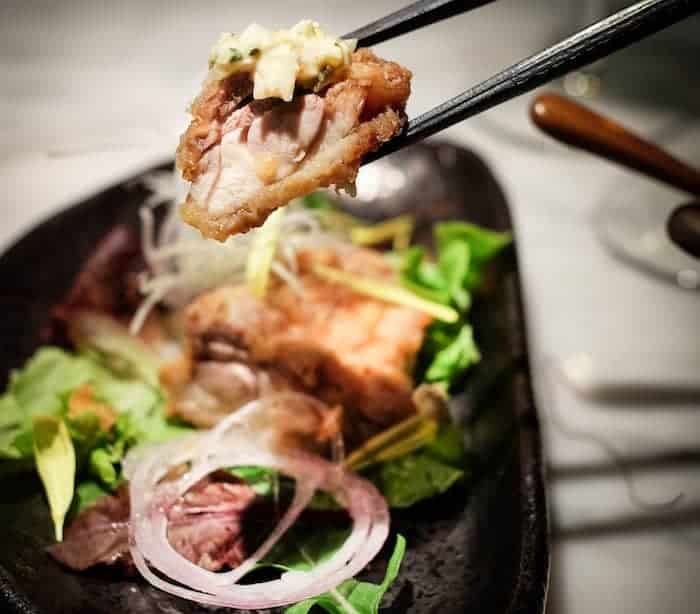 Chicken Nanban with Tartar Sauce*
The Wagyu Beef didn't really stand out for us. While it was tender, the sweetness of the raisin-like Nectar Pedro Ximenez was overpowering and we were gutted that we couldn't savour the taste of the beef.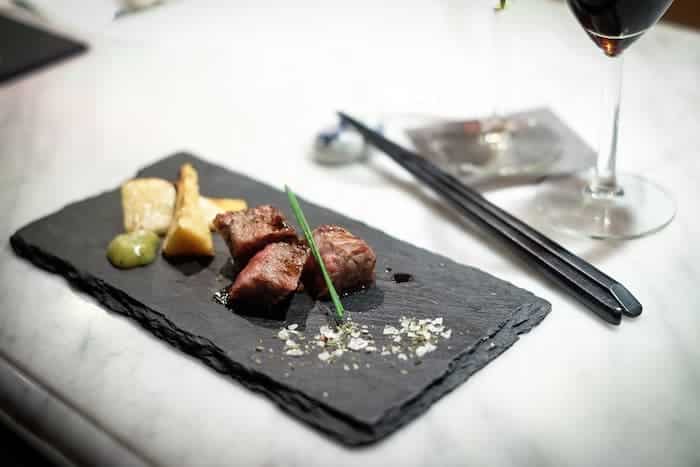 Wagyu Beef
Our favourite of the night has got to be the Tsukune with Blue Cheese. The juicy succulence of the meatball was splattered all over with the heavenly aged dairy product. There was only one serving so we made sure we savoured every single bite of it. The Alfonso Oloroso, a golden amber sherry with nutty aromas and a slight hint of vanilla, accentuated the flavours really well.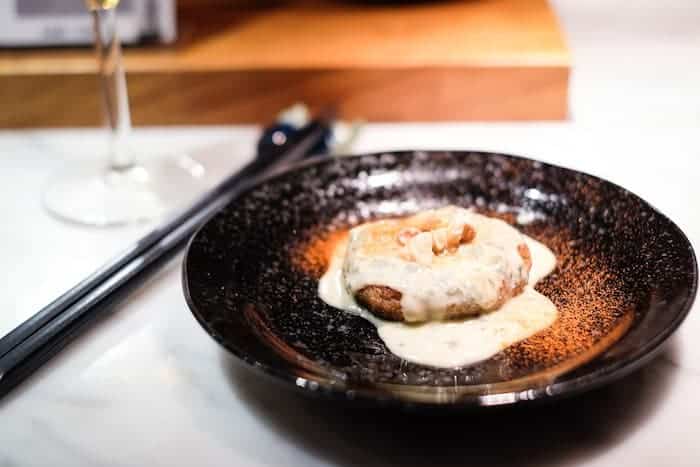 Tsukune with Blue Cheese
Clearly won over, we put to bed the idea that Japanese cuisine and Spanish Wines could not be mixed. What's more, the dishes are specially prepared by Chef Asai for the dinner, so you won't find it on Bincho's regular menu – this will truly be a one-night-only dining experience.
Bincho x Iconic Wines' Sherry Pairing Dinner is happening on Sunday, 19 April 2015 from 7pm till late at Bincho at Hua Bee. Priced at $140++ per person, you can check out the full menu here.

Photo Credits: MissTamChiak
Read about more Japanese cuisine at Boruto: Inventive Japanese Tapas and Sake Bar Along South Bridge Road and Review: Tburu – the Triple Threat Japanese Restaurant