Restaurant Review: Female Powerhouses Rejuvenate The Black Swan with a Stellar New Menu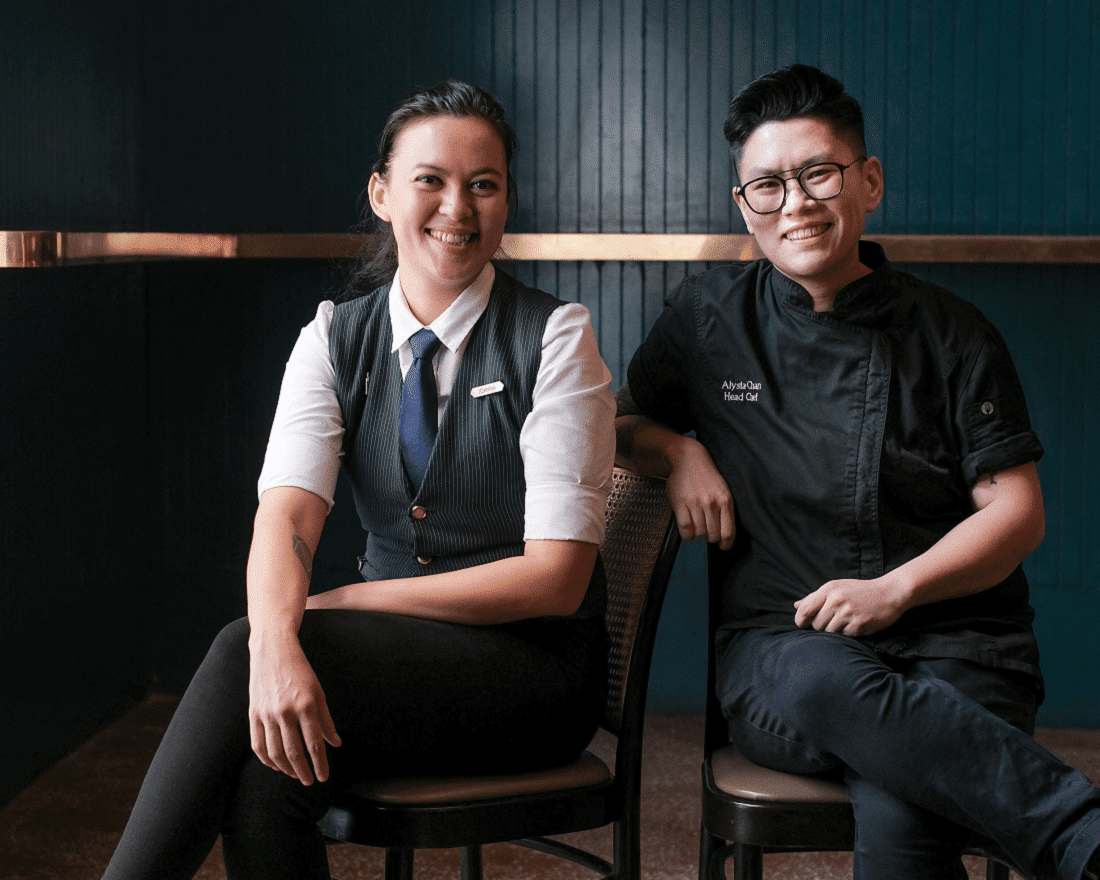 PUBLISHED August 2nd, 2019 06:00 am | UPDATED August 16th, 2019 04:57 pm

Smack dab in the heart of town, The Black Swan is an aberration (yet ironically, a regular fixture) amidst the CBD's modernist structures. Surrounded by concrete giants of the urban jungle, the swan nests in the beautifully-restored colonial building right by Raffles Place, serving uncomplicated steaks and a new menu, courtesy of the establishment's newest dynamic duo.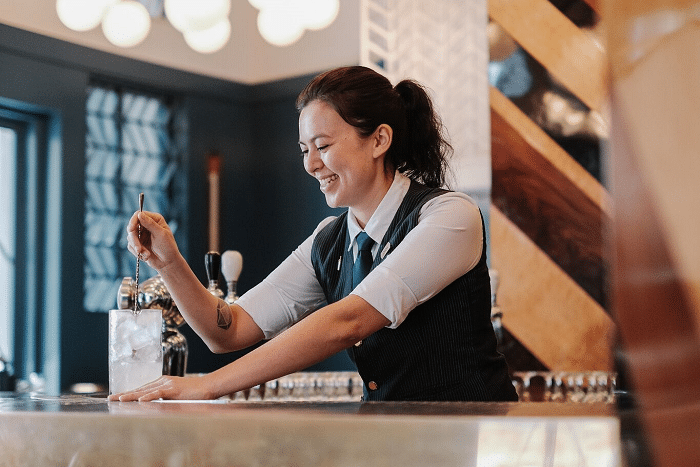 Inside, the glorious art-deco-inspired interiors include a beautifully backlit bar managed by sprightly Bar Supervisor Joanna Lee. Flavour-forward cocktails borrow from the Prohibition era, kicked up a few notches by Joanna's penchant for inventive infusions and quality spirits in the form of house-made spiced rum blends and herbal infusions. The Cecil Sour (SGD$19++) is punchy and incredibly refreshing, with a shock of tartness from a shrub made from raspberries, blackberries, redcurrants and strawberries (which was delicious on its own). The Gin and Yuzu Martini (SGD$21++) is another refreshing tipple and a delightfully citrus-scented palate cleanser.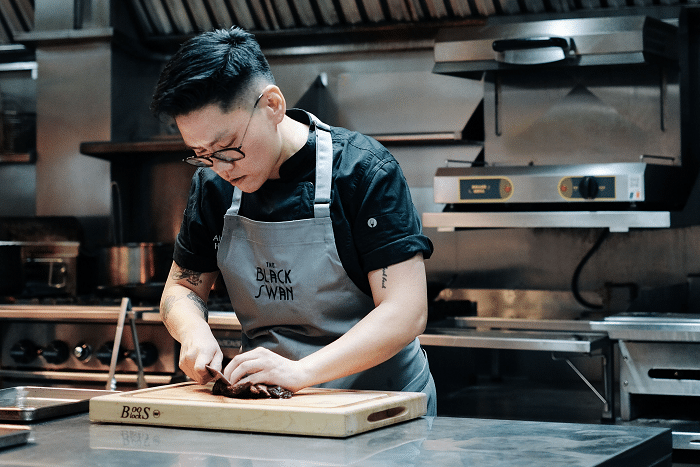 The menu is a reflection of a canonical New York steakhouse, with a hearty list of chophouse classics and wines to pair, as well as filling lunch menus that cater well to the swarms of corporate professionals residing nearby. Previously from Meatsmith, rest assured that Head Chef Alysia Chan is more than proficient enough to be entrusted with your steak, albeit with a little flare of ingenuity. Take her Roasted Hokkaido Pork Loin (SGD$60++ for 250g), for example, which comes accompanied with an interesting vanilla-infused cauliflower purée. It seems off-kilter at first, but blends together well to the inherent sweetness of the pork.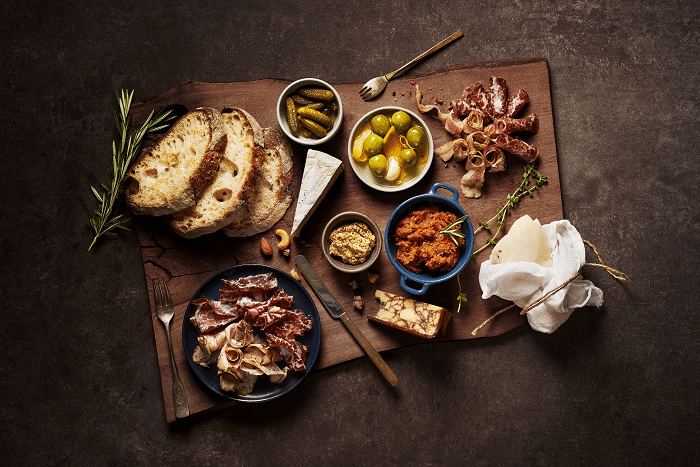 With appetizers, the Housemade Sourdough with Beef Fat Butter (SGD$8++) is made in-house courtesy of Chef Aly's very own starter, affectionately named Alice, six years in the making and best eaten with lashings of savoury buttery goodness. A big fan of greens? Get the Broccoli & Pine Nut Hummus with Polenta Chips (SGD$14++). It uses broccoli stems, not only because Chef Aly doesn't do food waste, but also because it's apparently the sweetest part of the vegetable. She makes a mean hummus from them, blended with carrot leaves, sundried tomatoes, garlic, olive oil, chilli flakes and toasted pine nuts, and then pairs it with gluten-free polenta and cheese chips.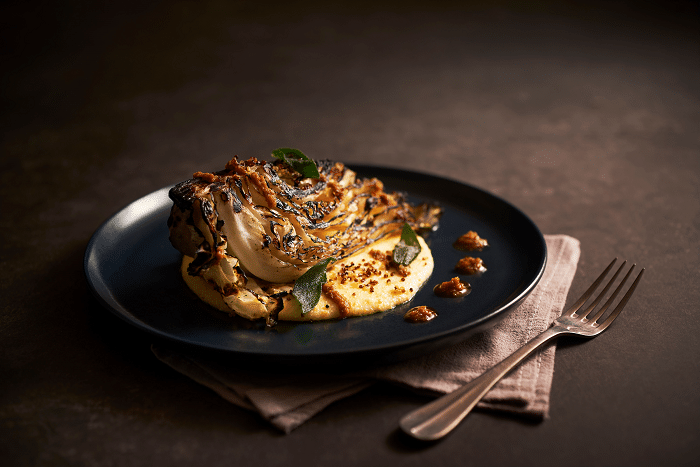 But her Charred Sugarloaf Cabbage (SGD$24++) is a true flex. Anyone that can make a head of cabbage this juicy and savoury clearly has motive against sworn carnivores. It comes accompanied with smoked scamorza polenta, sofrito, and crispy quinoa, and all we know is we're glad this didn't get relegated to the sides menu.
If your after-work crew wants something hearty and not too far off from the city district, The Black Swan's hearty menu items give you the ultimate bang for your buck. Forget generic chicken and coleslaw, spend your hard-earned moolah on some sumptuous steaks and mouth-watering cocktails. Desserts also goes the full nine yards – the Roasted Pineapple (SGD$12++) combines all the best flavours of rum caramel and browned butter.

The Black Swan is located at 19 Cecil Street, Singapore 049704, p. +65 6438 3757. Open Mon-Fri 11.30am – 11.30pm, Sat 5pm – 11.30pm. Closed Sun.