Bob's Bar: Old World Charm and Rum at Capella Singapore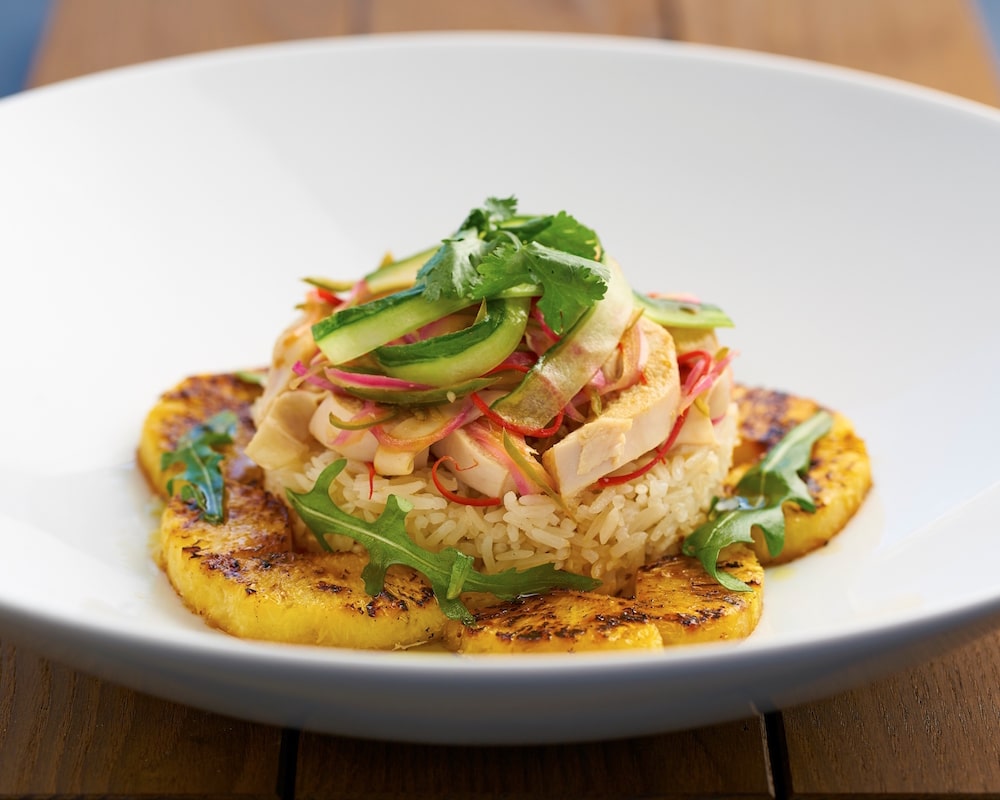 PUBLISHED September 5th, 2016 10:00 pm | UPDATED May 18th, 2020 04:26 pm

A lovely, lush colonial setting, strutting peacocks, good food and drinks – Bob's Bar is definitely one of the best bars on the idyllic island of Sentosa and there's no questioning it.
Inspired by the old world charm of Havana, Bob's Bar has a gorgeous al fresco terrace, complete with comfortable daybeds, sofas, and dining tables. Following its recent refurbishment, the F&B team has also put together new cocktail and food offerings in a bid to bring diners a genuine Cuban experience.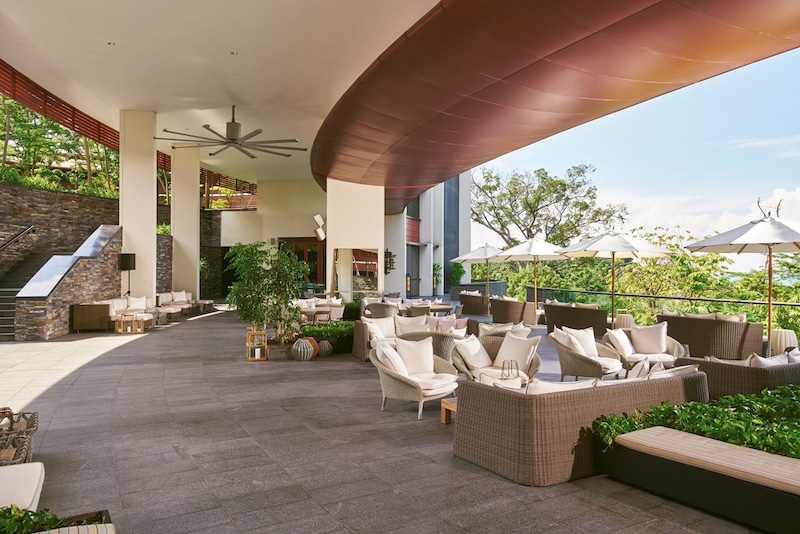 First up was their take on the classic Cuban bean salad. Featuring a poached egg and guacamole sitting on a bed of red kidney beans and arugula, the Salad Frijoles Colorados ($22) was a surprisingly healthy and textural start to the meal. The smoothness and almost buttery guacamole balanced the crunch of the arugula, nuts, and crispy tacos. We wished they served more chips with it though!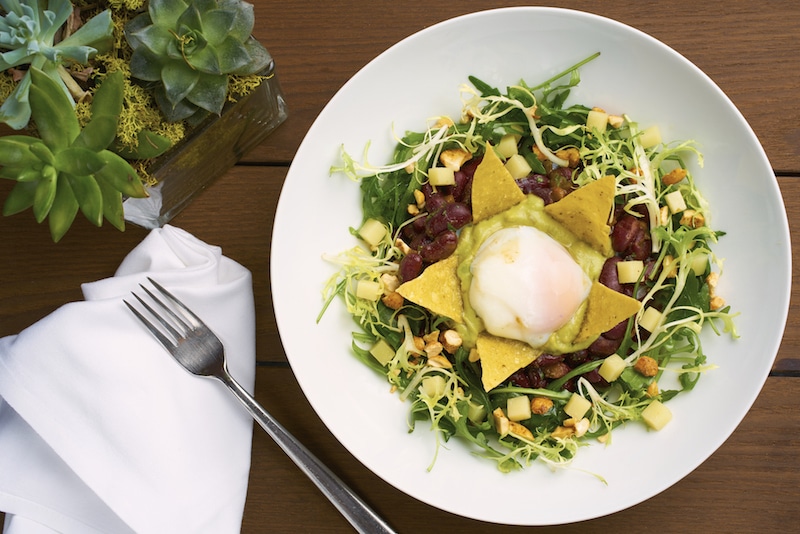 The guacamole makes another appearance in the Chicken Rice Salad Cubano Style ($25). We know what you're thinking – chicken rice and guacamole?! It was a pleasant surprise for us, when we realized that the fragrant rice cooked in chicken stock and marinated poached chicken we know and love actually goes fantastically well with caramelised pineapple and guacamole. The zest from the latter and the herbacity of the coriander lift the dish so you don't feel as full as if you had your chicken rice in the hawker centre.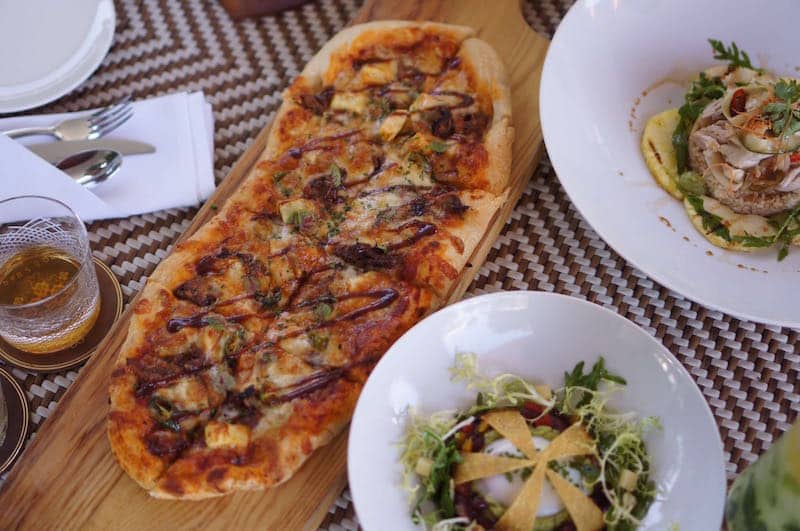 Love pizza? Be sure to give Bob's Bar Pizzavana ($24) a try. Fired on homemade pizza dough, you'll find tender braised pulled pork, sliced fresh pineapple, and chilli – a wholesome combination for a communal dish that most will enjoy.
For dessert, Bob's Churros ($14), which are pretty close to the to-die-for level in Singapore. These deep fried Spanish doughnuts are pillowy nuggets of goodness that almost seem to melt in your mouth with the warm dipping chocolate it's served with. My only complaint is perhaps personal, since I prefer churros with more of a density and bite to them.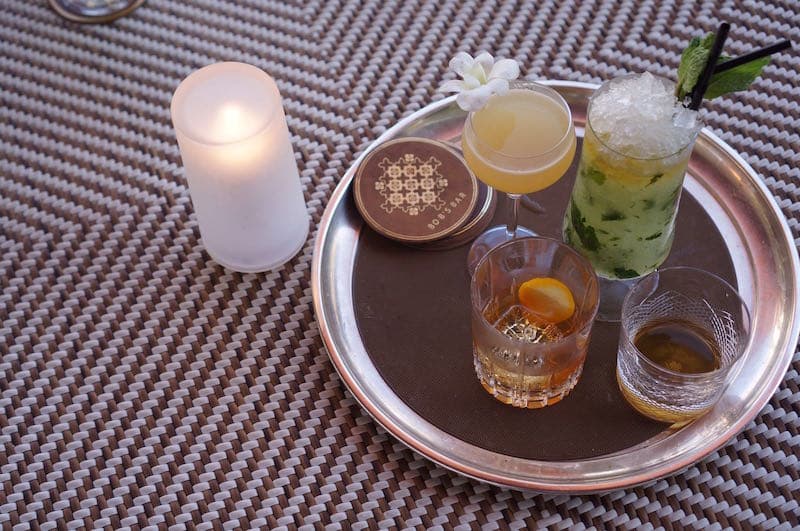 At this point, our cocktails arrived. We were looking for something classic, so we went with one of the best things to have on a hot day, the Mojito ($26). Made with two types of rum, the Havana Club 3 Years and the Navegante Capella Rum, it's probably one of the priciest mojitos we've had – but also one with quite an alcoholic kick. We can't fault Bob's Bar's execution on the refreshing, tall drink.
If your poison of choice is the daiquiri instead, give the White Flora ($26) a try. With Plantation Jamaica 2001 Single Island Rum, June Fleur de Vigne (a liqueur produced from wine grape blossoms), ginger syrup, fresh lime juice, this delicate-looking tipple is captivatingly floral, citrus-forward, and punchy from the rum and ginger at the same time.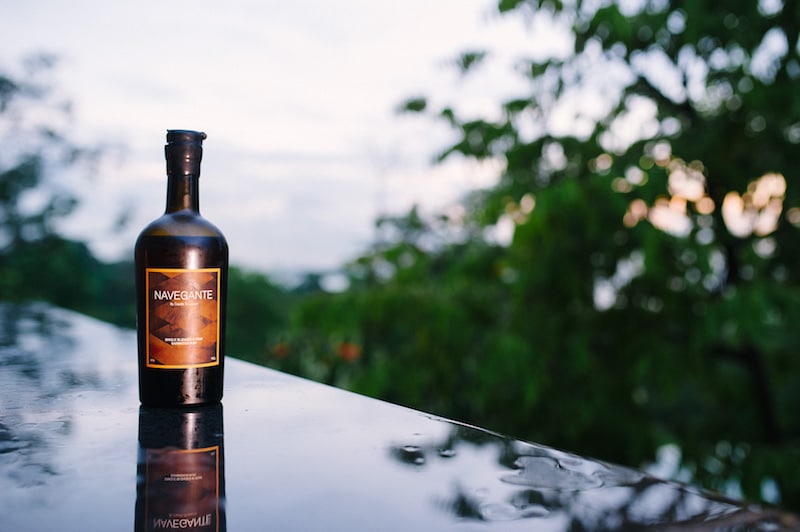 For a nightcap, you can't go wrong with a straight-up glass of Navegante Rum ($18), one of the spirits used in the Mojito, or a rum Old Fashioned ($22). Exclusive to Bob's Bar, the rum is crafted in Barbados for Capella Singapore by Master Distiller and Blender Richard Seale. Aged in a bourbon American oak for the first three years, it spends the next five years in a cognac French oak barrel, resulting in a beautiful caramel-coloured spirit with whispers of vanilla and raisin amidst the wood and spice.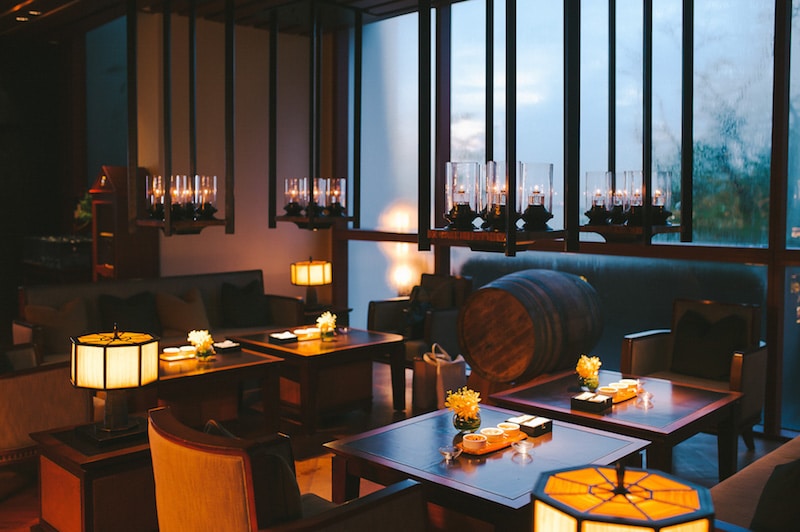 The folks at Capella actually put in the effort to ship the cask in as well – even though Singapore's import policy means that they have to empty barrel to ship the rum and the barrel separately – just so that the rum can continue aging in that same barrel!
B0b's Bar is located at Capella Singapore, 1 The Knolls, Sentosa Island, Singapore 098297, p. 6591 5047. Open 12pm-12am daily.

Top Image: Chicken Rice Salad Cubano Style. All images, except credited, are courtesy of Capella Singapore.