Cafe Review: The RITUAL Brings Together Food And Wellness In A Pretty Package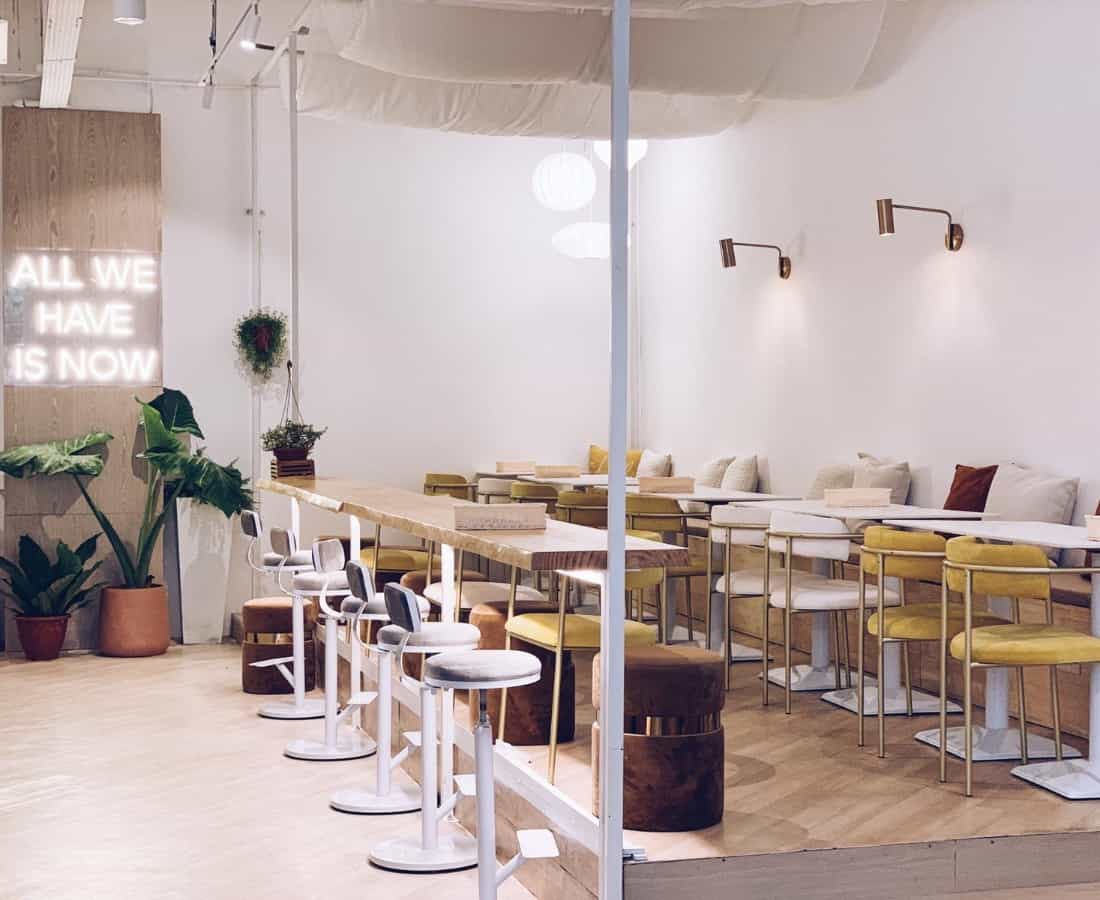 PUBLISHED February 11th, 2021 06:00 am | UPDATED February 21st, 2021 10:11 pm
The unassuming residential area along Stevens Road sees a spanking new addition: The RITUAL. Nestled between a Cold Storage and a McDonalds, The RITUAL is a pastel-and-cream caffeine oasis in the neighbourhood, serving up brunch delights and beverages.
The RITUAL aims to be not just a space to nourish the body, but also the soul. Building community was crucial to founder Cassandra Tan in establishing the space, and the café regularly holds events spanning wellness-related themes like alternative healing and metaphysics. These events are invite-only, in order to foster a close and intimate setting, but feel free to call in or head down and talk to their staff if you'd like to take part.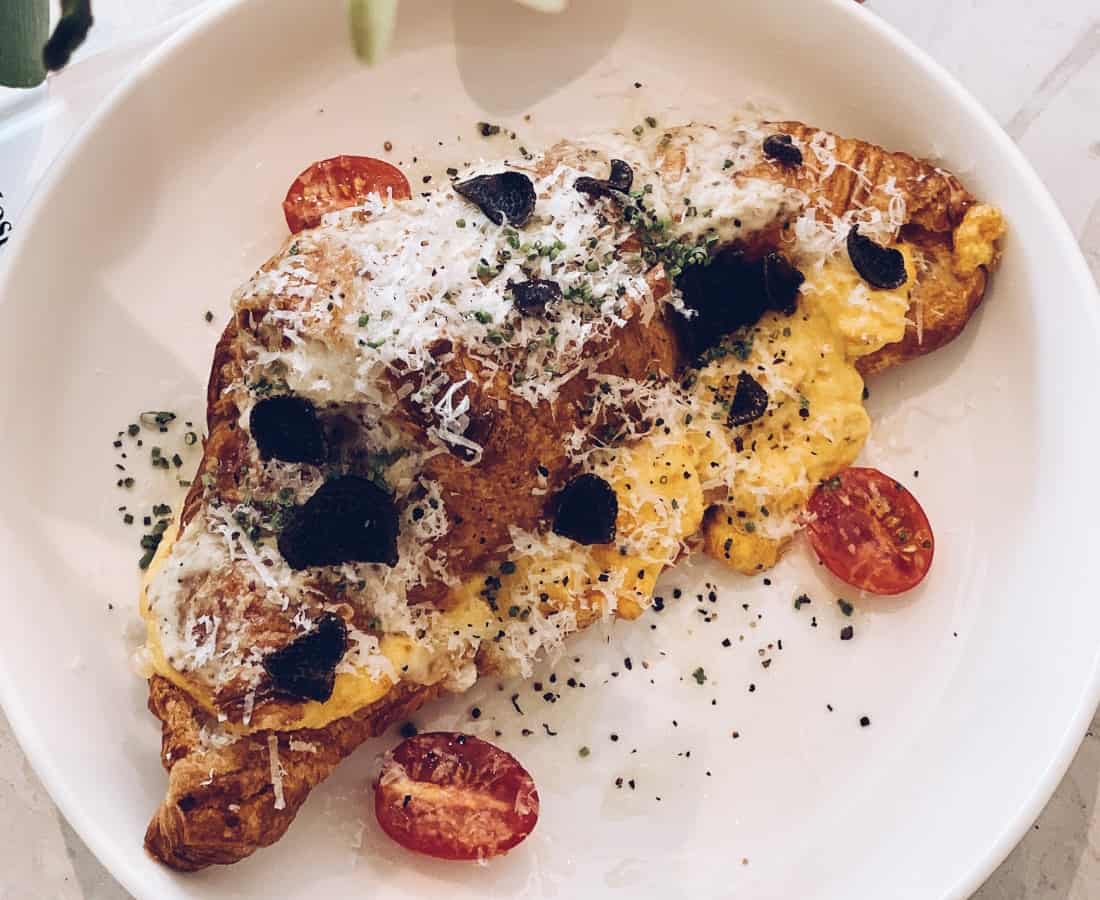 Their menu focuses on healthful yet delicious comfort foods, using fresh, whole foods and seasonings — like mineral-rich Himalayan salt — and creating many of their sauces, dips, and bakes from scratch. If you're looking for a quick bite, something from their deli'll do you, but where they shine is with their breakfast and mains.
You'll find standard brunch fare like the Beetroot Gravlax Bagel (S$23), with pickled beet and beet-stained gravlax over a crispy bagel smothered in cream cheese, and the Madame's Truffled Egg Croissant (S$18), a luxurious brie and bechamel-topped scrambled egg atop a fluffy croissant with thick shavings of black truffle.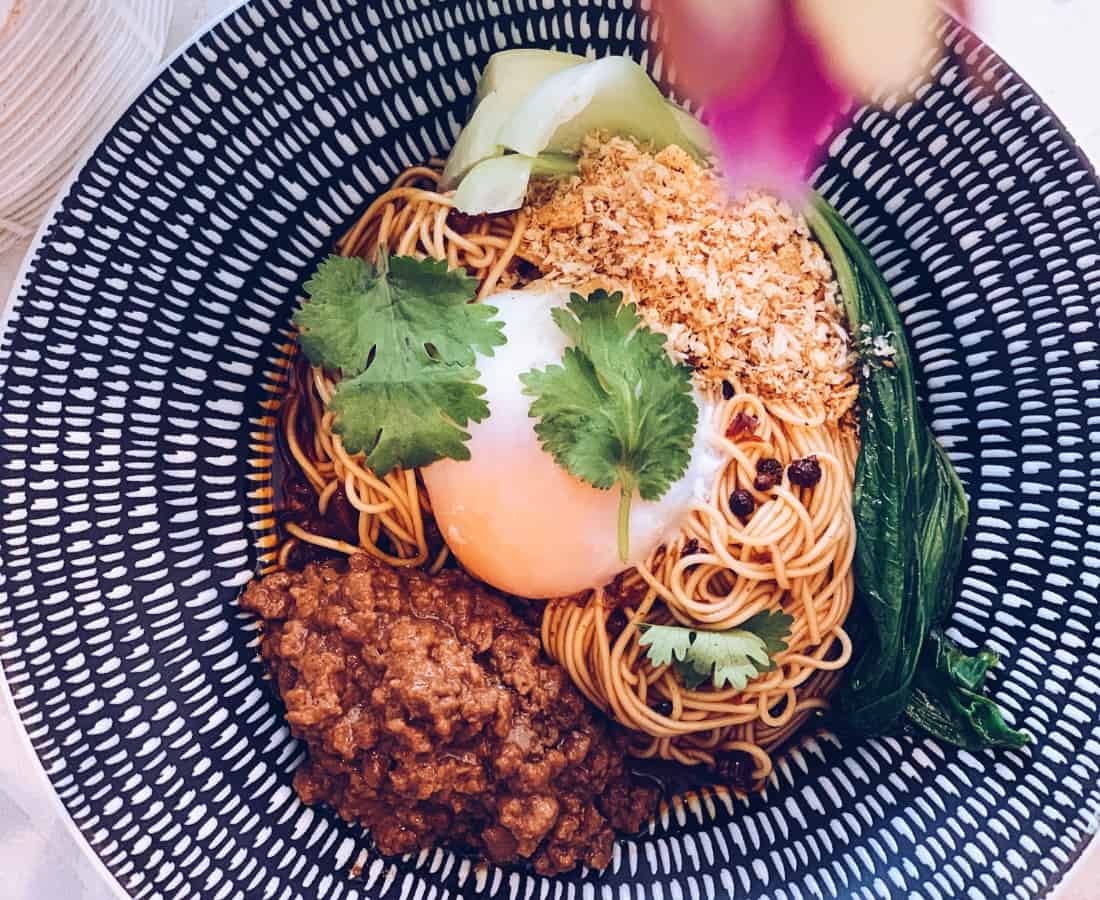 Pair your meal with one of their specialty drinks; we went for a Chai Latte (S$6/7). This is a drink that's definitely a little more latte than chai, best for lovers of a milder chai. We also have to give a quick shoutout to their Organic Genmaicha Sencha (S$8), a beautifully herbal green tea with warm, roasted rice notes.
Something more unique is their The Impossible™ Mala Somen (S$22), a bed of chewy somen coated in a glossy, housemade szechuan sauce that packs a mouth-tingling kick, topped off with Impossible™ mince, a sous vide egg, and bok choy. If you're looking for a healthier alternative to sate your mala xiang guo cravings, this is the dish for you.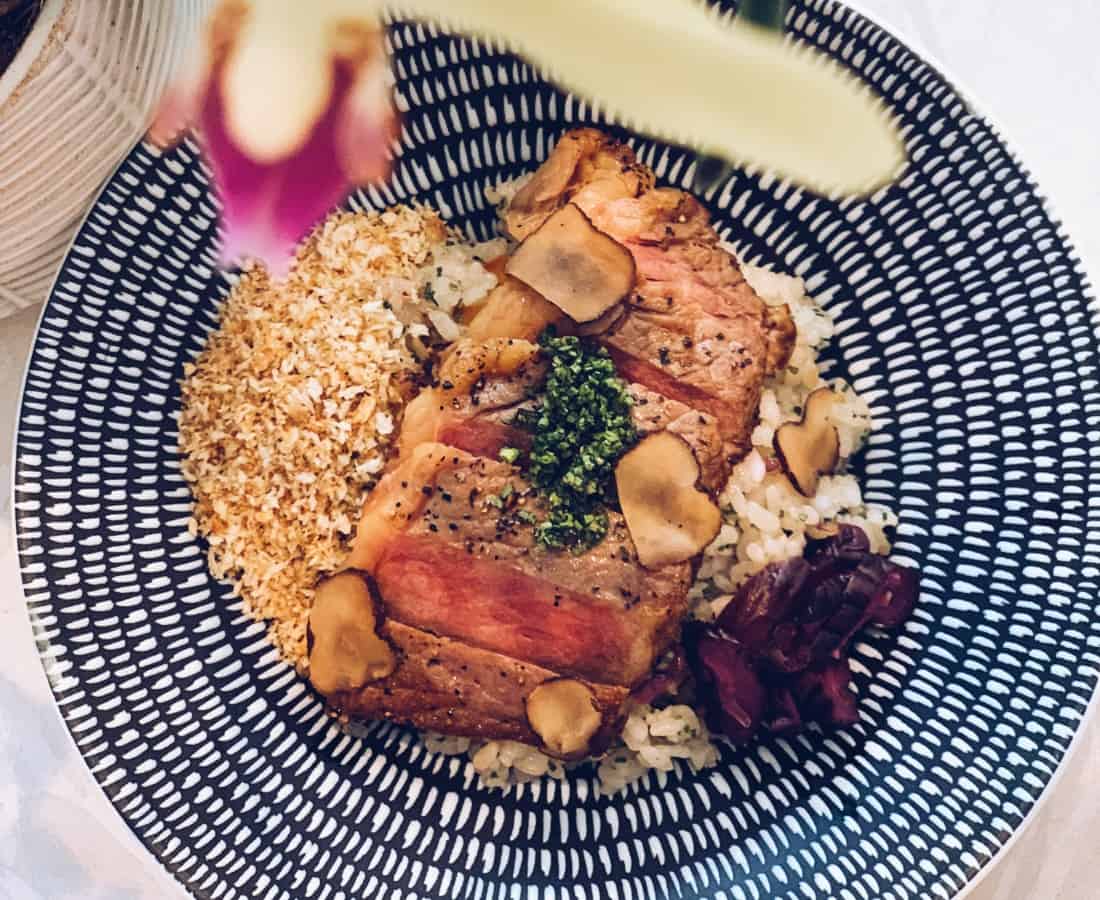 Another mouth-watering main is Uncle Matt's Beef Bowl, a donburi-style rice bowl topped with sous vide sirloin, a sweet tsukemono pickle, sous vide egg, and an umami-rich truffle oyster dressing. A kombu-forward furikake topping is the figurative 'icing on the cake' that combines all the flavours into a stunningly harmonious bite.
Of course, no brunch is complete without dessert, and their Salted Caramel & Banana (S$15) waffle is a must-try. Creamy vanilla gelato, sliced bananas, and a generous drizzle of salted caramel sauce sit atop a perfectly crispy yet fluffy buttermilk waffle; a slice of heaven.
The RITUAL is located at Alocassia Apartment, 383 Bukit Timah Road, #01-09B, Singapore 259727. Open Mon-Thu 8am-6pm, Fri-Sat 8am-9pm, Sun 8am-6pm.