Restaurant Review: Caffe Fernet Refreshes Menus with Local Produce and More Negronis
PUBLISHED November 17th, 2020 05:30 am | UPDATED November 22nd, 2020 03:32 pm

That heady weekend in June after dine-in restrictions were lifted, I found myself at an alfresco table in Caffe Fernet, almost drunk on the views alone. What with the riverfront breeze, a lively buzz of chatter, the Marina Bay skyline sprawling in the distance, not to mention glorious plates of pasta – that one afternoon served up all the highlights of dining out that we'd been missing for months.
Which is why I was more than glad to be back for this Jigger & Pony Group restaurant's menu overhaul. Executive Chef David Tang has pulled together a new-Italian lineup of seafood-forward plates, backed by a refreshed program of aperitivos and Negronis. There's a lot more spotlight on local produce and liberal dashes of citrus notes, dished up to the same great views and buzzy ambience (even on a Monday night).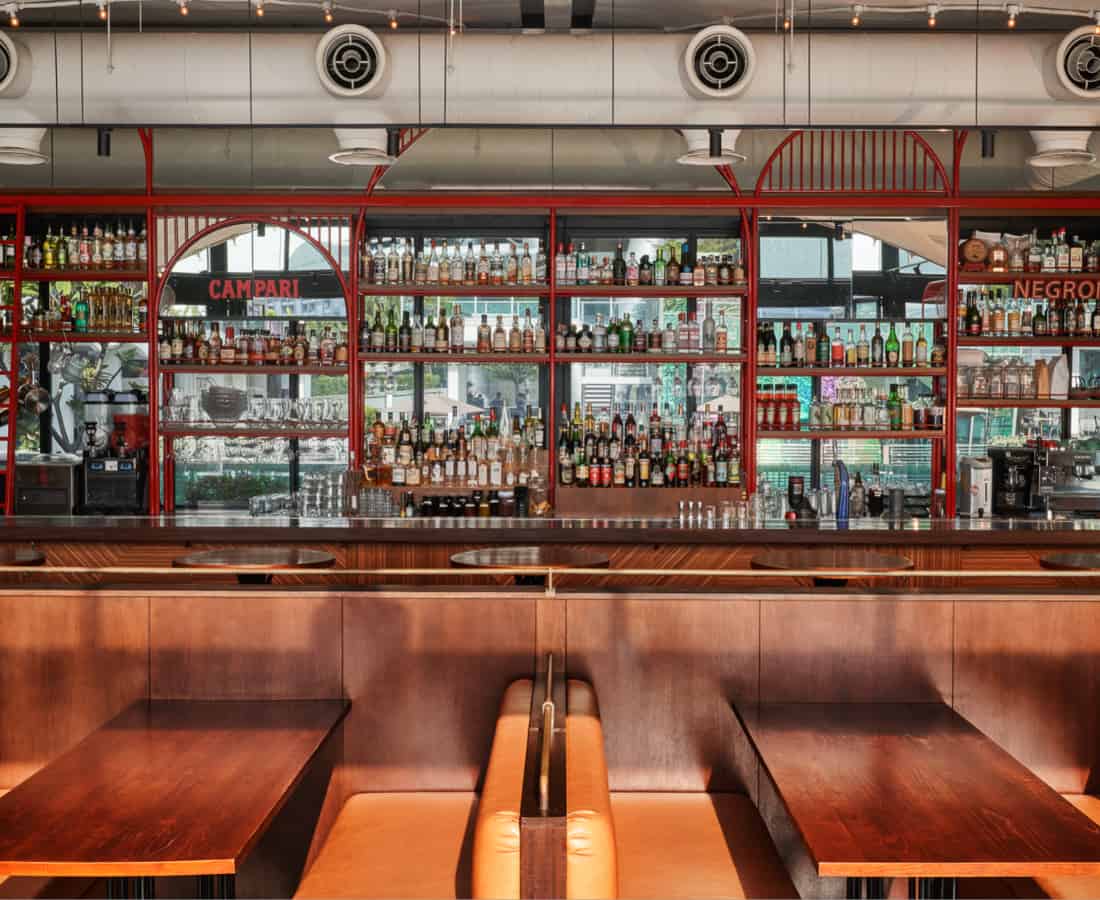 There's nothing like sipping a frosé at sunset, and the Garibaldi Frose (S$12/15 per glass) has us doing it in style – a summery slushie spiked with fino sherry and bittersweet blood orange juice. Thirst quenched, we turn to the punchy array of small plates. The locally sourced Burrata (S$24) with tart green tomatoes is a classic that gets spiced up – very subtly – with a light sauce of roasted tomatillo and fermented serrano chiles.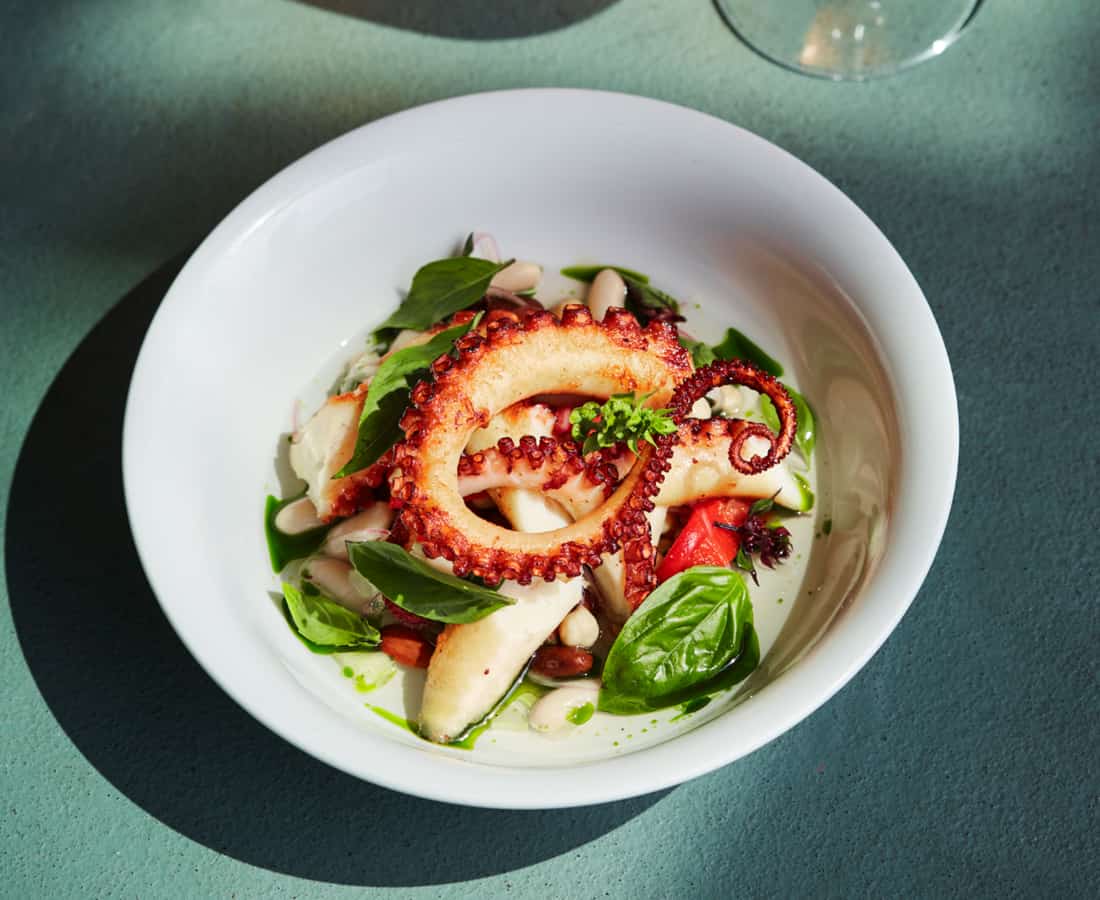 More tangy-spicy goodness comes in the form of a Mushroom Agrodolce (S$24). Lounging on a creamy bed of Kampot pepper-laced polenta, the juicy king oyster mushrooms come glazed with an addictive, honeyed red wine agrodolce. For something heartier, the Octopus (S$32) features tentacles well-charred a la plancha, and served with an eclectic salad of cannellini beans, celery, and roasted peppers. An Aperol Spritz (S$14/18) might not sound like the most likely tipple pairing, but Caffe Fernet's take involves a splash of olive brine and bergamot liqueur for a deeper, pungent kick.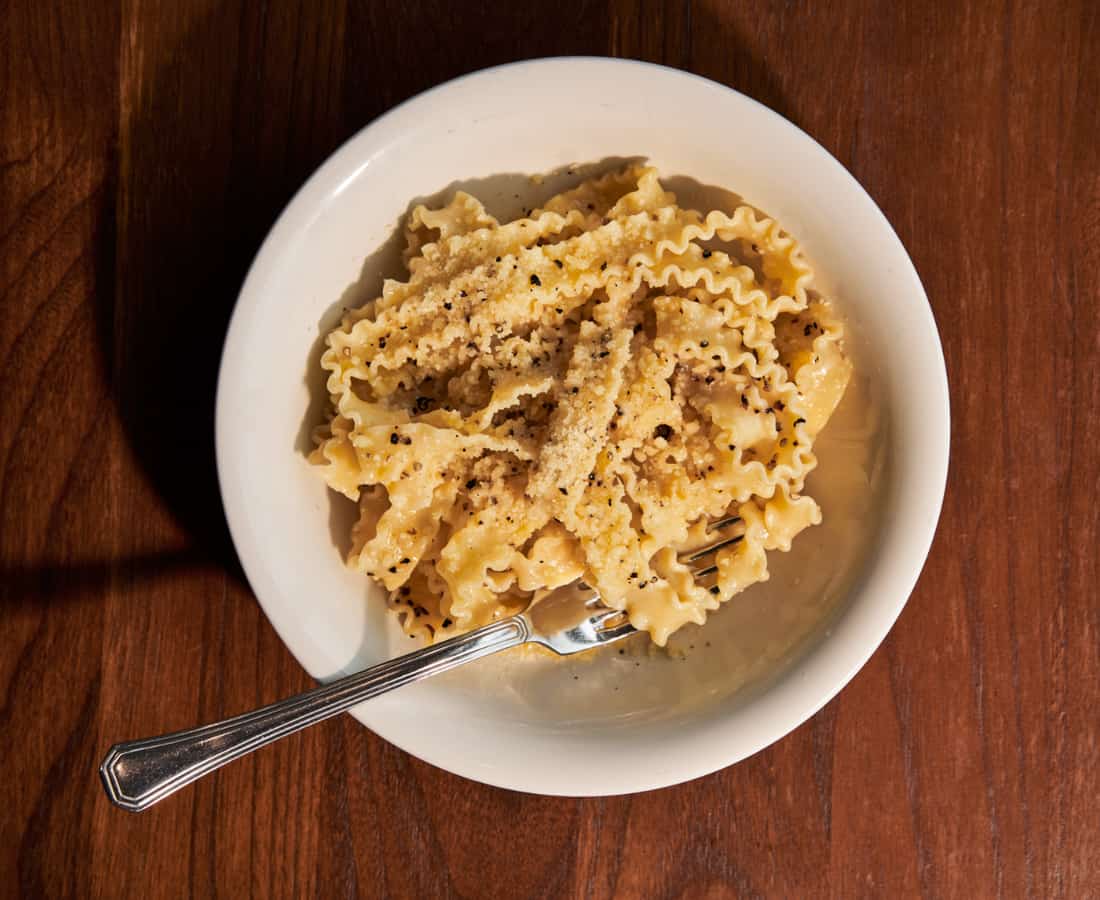 The signature Mafaldine Cacio e Pepe (S$26) has long had a place in our hearts, and it's kept its spot on the menu as well. Caught in the mafaldine ruffles is a rich blend of Parmesan and pecorino; a sprinkling of no less than four types of peppercorns adds a wonderfully delicate, warm and floral glow. New to the menu is the Tonnarelli Vongole (S$29), and it's the best take on spaghetti alle vongole we've had in a while. Silky strands of squid ink tonnarelli pop with lemony brightness, thanks to cured citrus butter and green pepper. Add a generous helpings of flower clams from Ah Hua Kelong and it has no problem winning us over.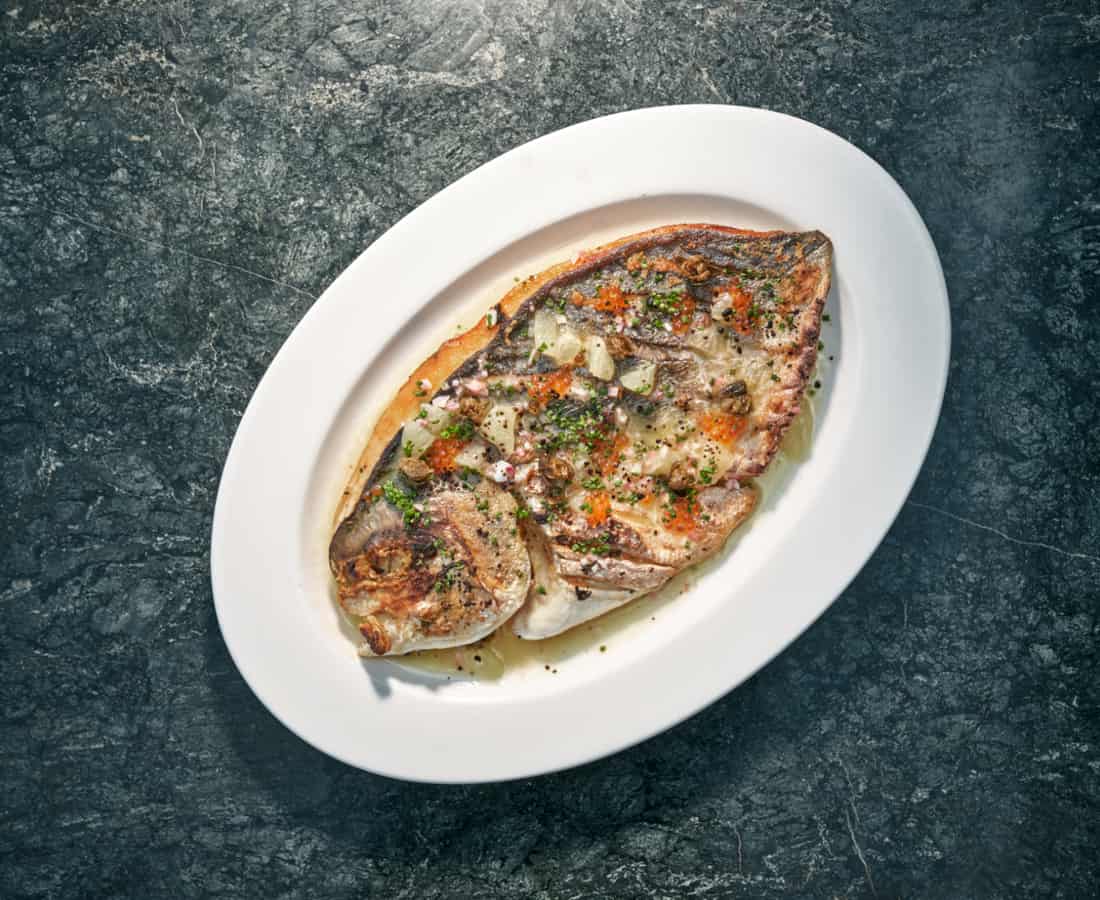 Local seafood makes an appearance in the large plates selection as well. The Pompano Piccata (S$42) sees golden pomfret from Ah Hua Kelong drizzled with a lively lemon-butter sauce, then amped up with briny trout roe and crisp capers. Crunch through the pan-roasted skin to savour moist, flaky mouthfuls of fish. The Black Pepper Short Rib (S$65) offers quite the textural contrast too. Black Angus short rib is slow-roasted overnight to an almost pastrami-like tenderness; the outside features a satisfying char, encrusted with a spice bomb of black pepper, honey mustard, and coriander seeds.
There's no leaving Caffe Fernet without one of their beloved Negronis – though we're betting you can't stop at one. Whereas the previous program saw quirky flavours like oolong tea, banana, and sweet potato, this lineup is centred around subtle variations in the gin and vermouth used.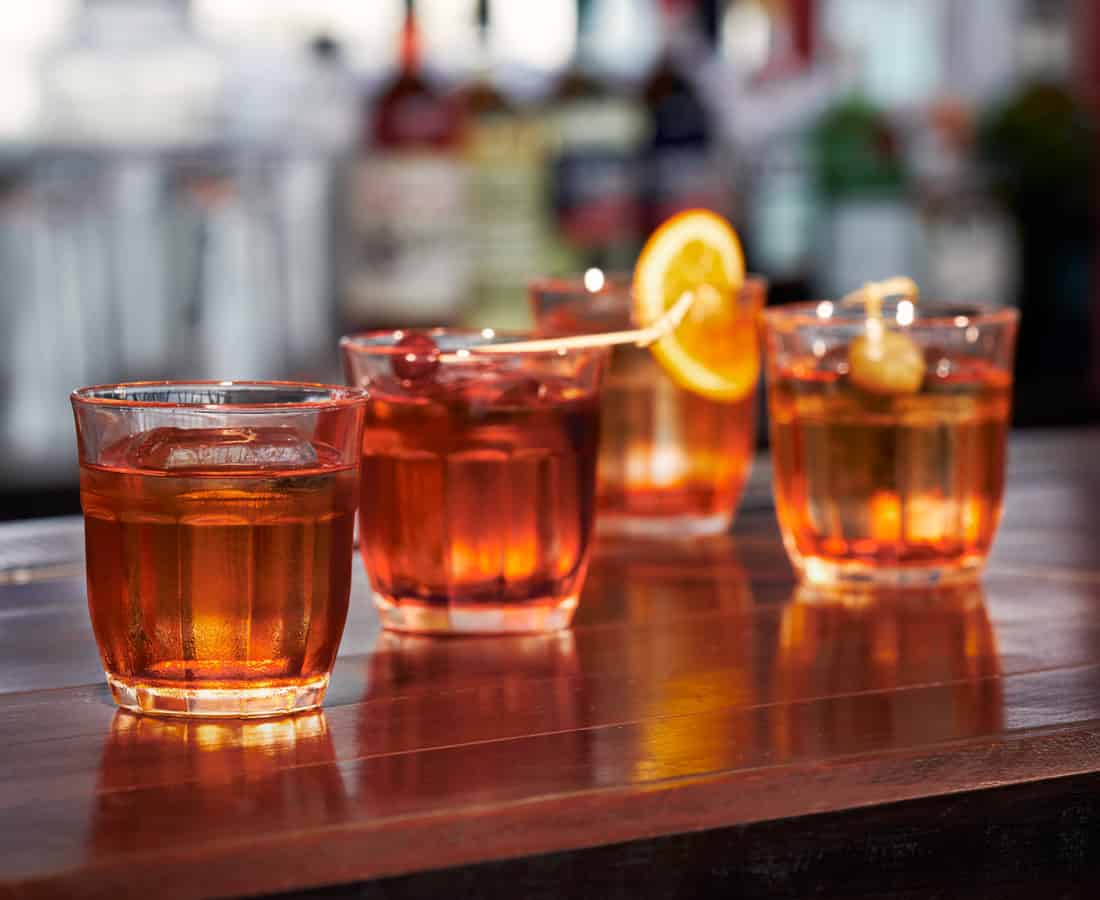 It doesn't get more old-school than the Classico (S$16/22) – think Beefeater gin, Campari, and Cinzano's original Rosso vermouth. For a drier, more floral rendition, there's the Secco (S$16/22) featuring Mulassano Bitter and Cocchi Torino; meanwhile, the Gran Classico Bitter-laced Elegante (S$23) goes down clean, smooth, and potent. Close the night deep and dark with the Vecchio (S$23) – this blend of barrel-aged Koskue Gin and woody Mancino Rosso makes a stellar nightcap.

Caffe Fernet is located at Customs House, #01-05, 70 Collyer Quay, Singapore 049323, p. +65 9178 1105. Open Mon-Tues 4pm–10.30pm, Wed-Sun 12pm–10.30pm.