City Nomads Radio: Brendon P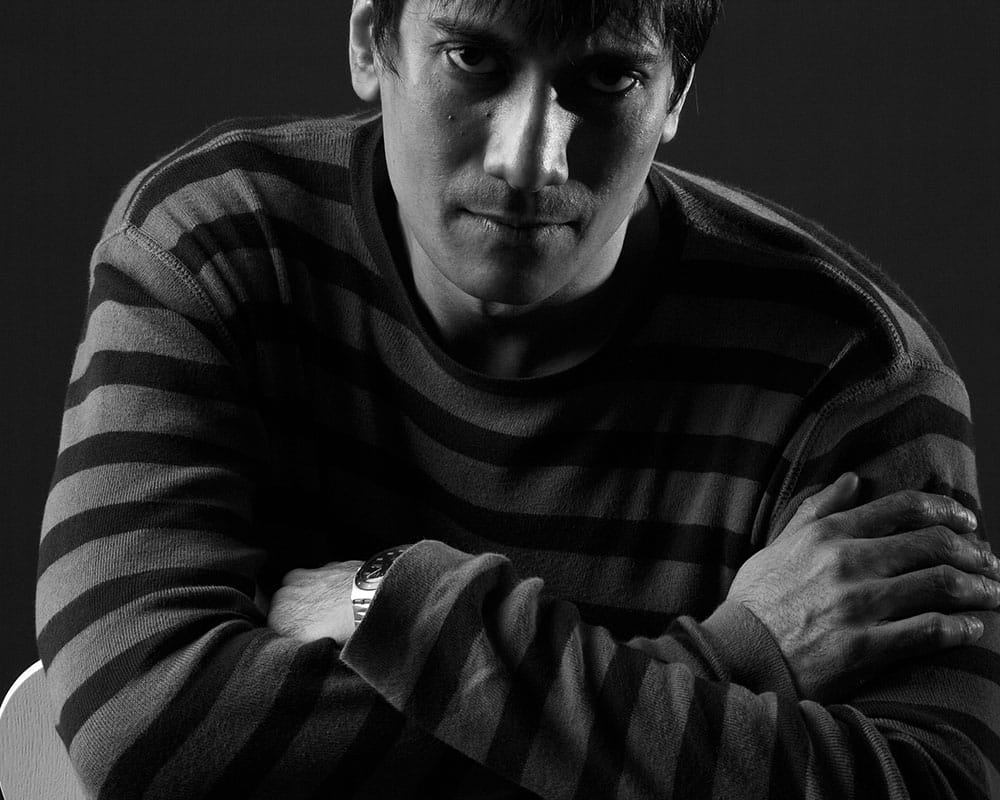 PUBLISHED April 1st, 2016 02:00 pm | UPDATED May 18th, 2020 04:59 pm
With an illustrious career spanning three and the half decades (and still going), Brendon P started out in 1980 on the local mobile circuit, before moving on to clubs a year later. A visit to New York in 1984 inducted him into New York club culture and introduced him to the music that we know as house today.
Crossing musical genres over the years as a DJ, both locally and internationally, his passion has seen him playing in cities across the globe, even at the renowned Cielo Club in New York, in June 2010. As a producer, Brendon has also released original material/remixes on 'In The Woods (USA)', 'Los Grandes (Spain)', 'Reversoulmusic (USA)', 'Audio Parallax (UK)', 'Defected (UK)' and 'Rawjak (SG)'.
With a strict adherence to music style and his attention to detail, it's not difficult to understand why Nicolas Mattar, owner of New York's 'Cielo' and 'Output', calls him a 'taste-master' and one of the best DJs in the region. And in this edition of City Nomads Radio, we speak to the taste-master on Singapore's electronic scene now and his favourite gig ever.
Hi Brendon, how did DJing start for you?
Back in 1979, when I first started going to house parties, I always hated it when the music faded, and the dancing stopped for a few seconds before the next song on the tape came on.  And sometimes the tempos just didn't flow either. So I started making 'non-stop' tapes by using the pause button on a cassette deck and splicing songs together, and brought these tapes to every party I went to (or crashed).
It worked because the flow was better, people didn't stop dancing, and no one went outside. Then a year later, I heard a tape in a friend's brother's car where the tracks over-layered each other on their way in and out and got curious enough about how they made that happen. He made me a copy of that tape, and I borrowed another turntable and amp from him, went home experimented with two turntables, two amplifiers and 4 speakers, and got close enough to try it out at our own house parties.
Of course, I was doing it all wrong, until I met a guy named Colin Teoh who ran a mobile disco called 'Beatz' and learnt to do it properly, along with all the other skills and disciplines that came along with it.  Then I started getting part-time club work, and learnt to love it more each passing year. Went to New York and got totally blown away, and I guess the rest, as they say, is history.
Having been played in so many places, what do you think entails in a good party?
Well, good music for one, and good DJs who know how to work the crowd at different points of the night. I also believe that there always has to be an element of fun involved – you need the right fun-loving personalities, from the people at the door, to security, floor staff, bartenders, managers, dancers etc. It puts punters at ease and adds to the overall enjoyment of the night.
Having the right crowd also helps. I don't think anyone wants to feel unsafe or hesitant when they want to come out and enjoy themselves. So you need the right, well trained and informed people to deal with the potential trouble makers at the door or within the club in the most peaceful way possible so that nothing possibly disrupts the night. Quality drinks at affordable prices – I believe that there's a good bunch of people out there who value quality over quantity. Oh, and no more VIP crap please, everyone should be equal.
What's your favorite gig ever?
There's been quite a few actually, but I'll have to say Cielo Club in New York,  in June 2010. It ranks right up there with my all time favourite nights of my 35-year career. To be able to play 6 hours on my own in one of the best clubs in the world, was a dream come true, and to a full house too.
What do you think about Singapore's electronic music scene now as compared to back in the early 2000s?
Well, it's starting to work itself up again positively now, and over the last 4 years. It had phenomenally great moments in the mid 90's, and even in the 80's too. And I honestly think that it started to regress a lot from the onset of 2003/4, when it started veering towards bad 'electro', and mash-up's, which eventually became EDM. Didn't quite help that the underground got too minimal and serious then as well, and the flood of kids, or millenials, as they're referred to as now, with their bad attitude and behaviour, drove a lot of the good people away.
Also, a lot of the more discerning clubbers who loved the music and the culture, just got older, got married, left the city or passed away really, leaving a huge gap that these (clueless) millenials started to fill. But as I said, it's getting better now, slowly but surely.
If you're not a DJ, what would you be doing now? 
Haven't really thought about that really – if I had gone to law school then, probably a very unhappy, balding lawyer.
Tell us about the mixtape you've put together for us.
I've always enjoyed lots of different genres of music over the course of my life actually – from Rock, to Disco, Funk, Soul, Punk, Afro, Latin, Jazz, Hip-Hop, House, Techno, Drum and Bass, Breaks or Industrial, and still do. But, rather than just do a mix of all that, I decided to focus on a few tracks that I've been playing in my more 'Clubbier' sets. Just good forward thinking House and Techno that makes me wanna get up and dance if I hear it being played in a club. The track-list should give you an idea. Hope some of you enjoy them as much as I do.
Any shouts?
No one in particular, just to all the folks who are spreading positivity and love through their craft and good music, and their social media posts too (you all should know who you are) and not bitching so much, we honestly don't need more of that right now.
Listen to Brendon P's curated mixtape for City Nomads here. 
–
For Brendon's future gigs, news and mixes, follow him on:
Facebook | Mixcloud | Soundcloud