City Nomads Radio: Kappa, Jakarta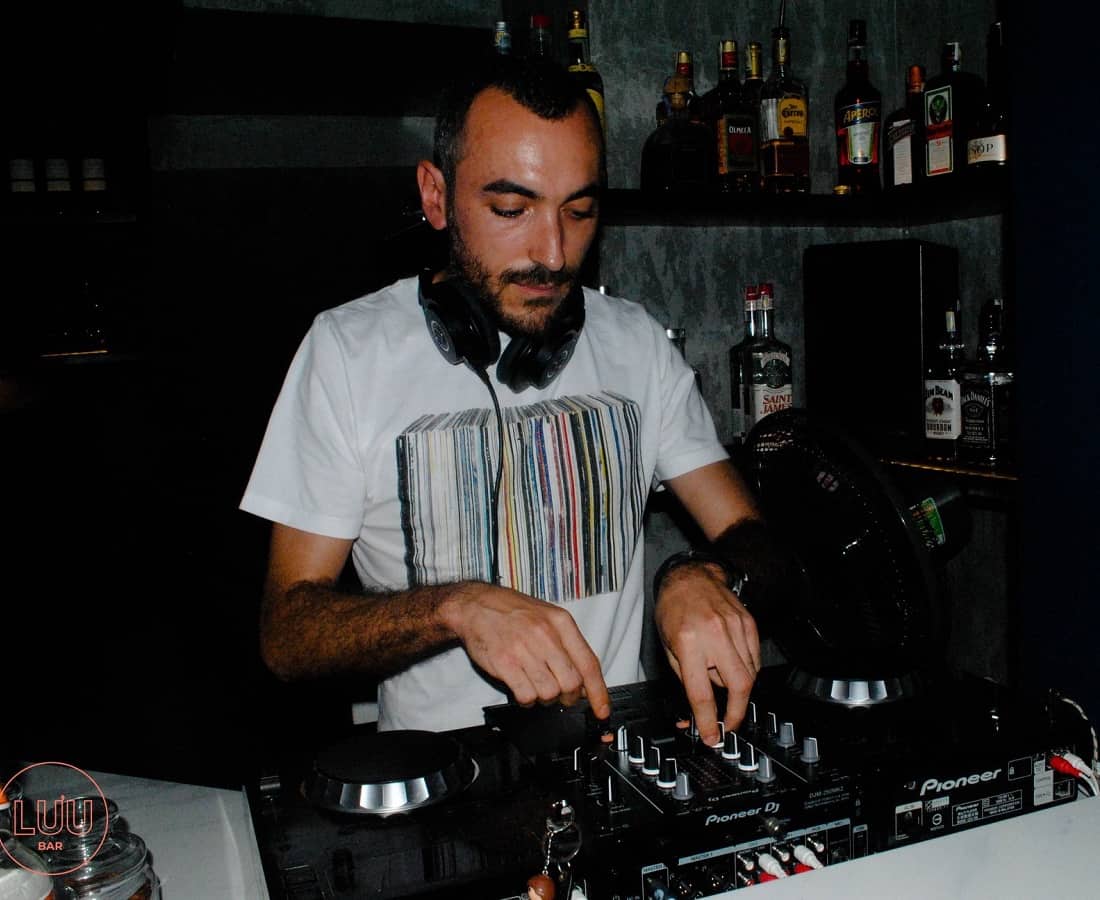 PUBLISHED November 27th, 2020 06:00 am
By day, Lorenzo Peracchione is a fintech entrepreneur running his own financial management app. By night, he transforms into Kappa, a Jakarta-based DJ running a very different kind of electronic gig. But whether it's in business or on the decks, he's got a keen nose for cross-genre experimentation and plenty of innovative spirit – he most recently helped mastermind Viral Beats, a collective shaking up lockdown with a curated livestream of global acts. We got this dynamo to share about the story behind his name, his formative experiences, and how he juggles his double life.
Hi Kappa! Take us back in time – how did you get into DJing?
I grew up in Italy in industrial Turin, which at the time was starting to develop a thriving underground scene focused on techno and minimal music. Aside from a few juvenile attempts to produce songs, I only started mixing in 2018. After moving to Thailand in 2014, I was impressed by its smaller yet vibrant underground scene and I made good friends in the local DJ communities.
At that time, in my early 30s, I was stuck in the idea that it was 'too late to start'. Luckily I wanted to prove myself wrong, so I decided to buy my first controller and started digging tracks and blasting them in my apartment. Blessed with friends that can never dance too much, I started chasing every opportunity to play in front of crowds and developed that joyous feeling when you release the bass and people go crazy.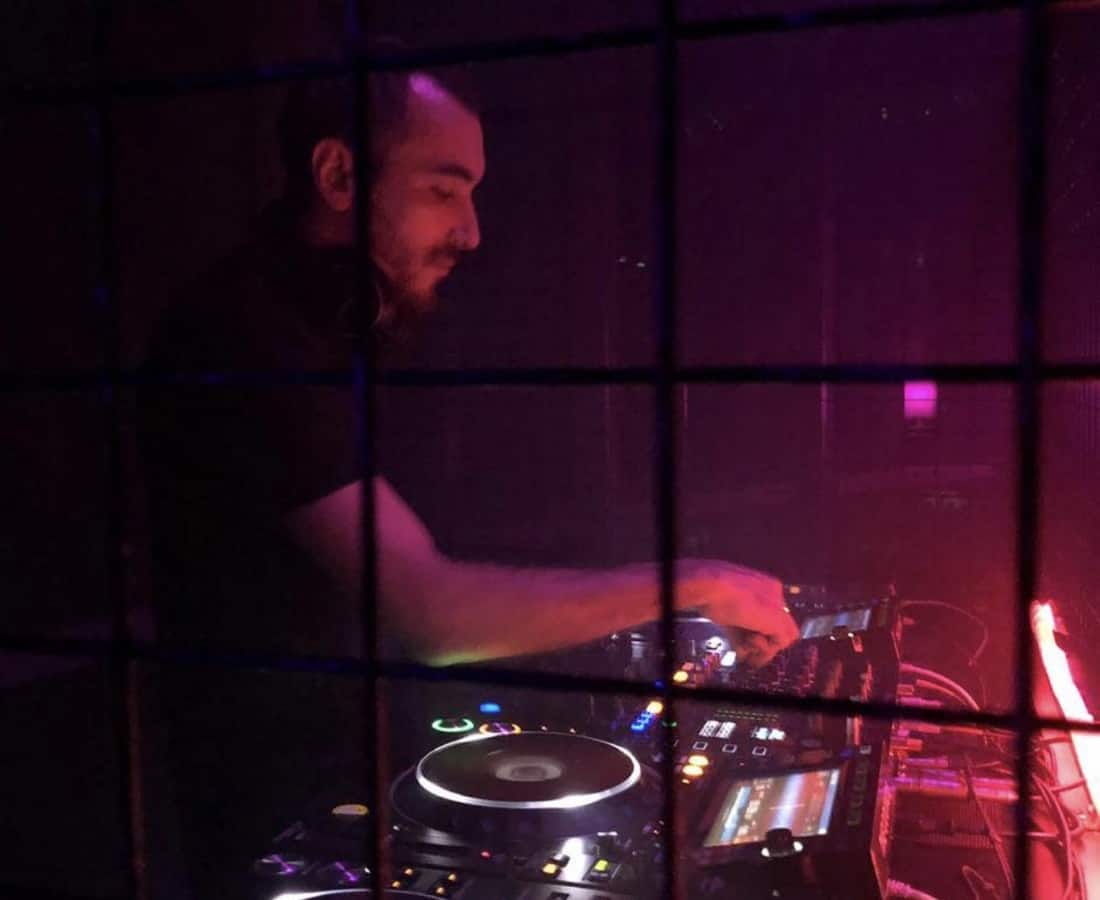 As my confidence with playing for a crowd slowly built up, two very special friends, Sunju Hargun and Eileen Chan (aka Cats on Crack) supported my passion and helped me take it to the next level. Sunju welcomed me to share decks for the first time at Karma Kastle in Thailand. Meanwhile, Eileen would often welcome me to try out the decks at her club Headquarters before the actual night started, and eventually – and totally unexpectedly – gave me the opportunity to have my first actual Singapore gig at Tuff Club.
We're curious – what's the story behind the name Kappa?
The moniker choice happened while reminiscing about the good times I had at my first festival experience back in 2012, at Kappa Futur Festival in Turin. My first 'Kappa' was an eye-opening experience for me, with the thousands of people  dancing frantically to the beats of Carl Cox, John Digweed and Acid Pauli. It was the start of my love affair with music festivals.
In my teenage years, Kappa – the sportswear brand behind the festival – also used to be THE brand symbol for suburban youth subculture that defined my 'hood. This combination of a link to earlier memories, a nice ring to the word, and a few G&Ts with good friends casually made me pick 'Kappa' as a stage name in my early spinning days!
Who're your biggest musical influences?
Some of my biggest early influences were certainly Miss Kittin and James Holden, true pioneers of European electronic music. "Kittin is High" and Holden's remixes of "Safari" and "The Sky Was Pink" are tunes that still give me goosebumps, even after many years.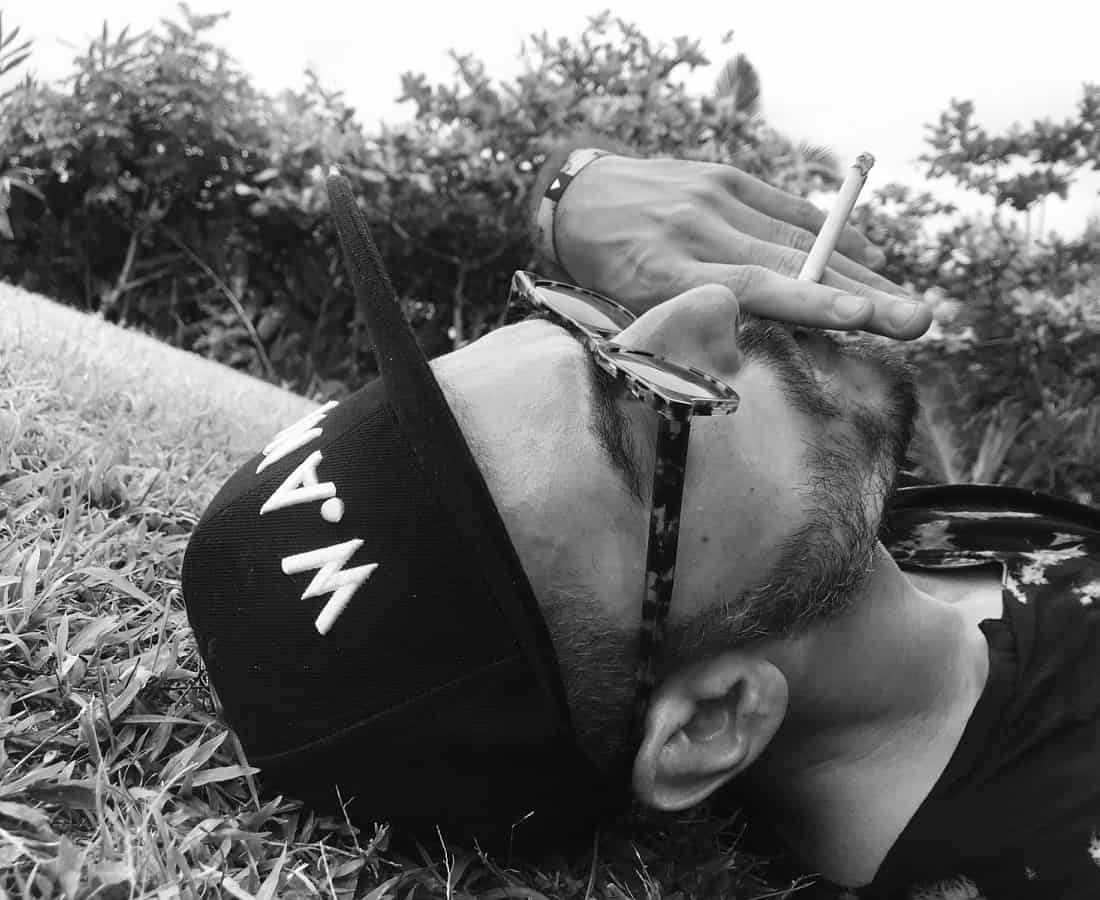 Later, Ricardo Villalobos was the key influence who drove me to discover the world of minimal. I've seen him live several times and, besides his production and mixes, I greatly admire him for his inclusive view of music as an instrument meant to connect people. I still recall his performance at Estonia's Into the Valley Festival – he was the only DJ on his stage who allowed the crowd to dance and engage with him right on the DJ booth, while everyone else made the area off-limits. While his lifestyle might sound a bit extreme to many, I see him as a great artist with the courage to live his passion to the fullest, without bothering much about what others might think.
How's it like juggling between your technopreneurship and your DJ hustle?
I've always been a workaholic, and since my work life started I've struggled to cultivate hobbies that I had in youth. With music, it's been different. While digging music is definitely very time-consuming, I always manage to somehow find the time. While I'm not necessarily the best multitasker, listening to music helps me concentrate, so sometimes I can be working and digging at the same time!
At the beginning of this year, I started my own software business with a close friend. Though things have been super hectic, running my own business gives me a lot of extra energy and drive. So while I'm definitely putting more hours into work, I paradoxically feel that I've been able to better manage my work-life balance and maximize the quality of my personal time.
So what inspired you to start Viral Beats?
The whole thing started when, in order to celebrate the birthday of a friend, a few from our crew (the future co-founders of Viral Beats: Pedro, Etienne, Filippo, Tariq, and myself) organized a live streaming where each of us played a set. We had loads of fun and decided to repeat the experience with more friends, connecting them with a Facebook group.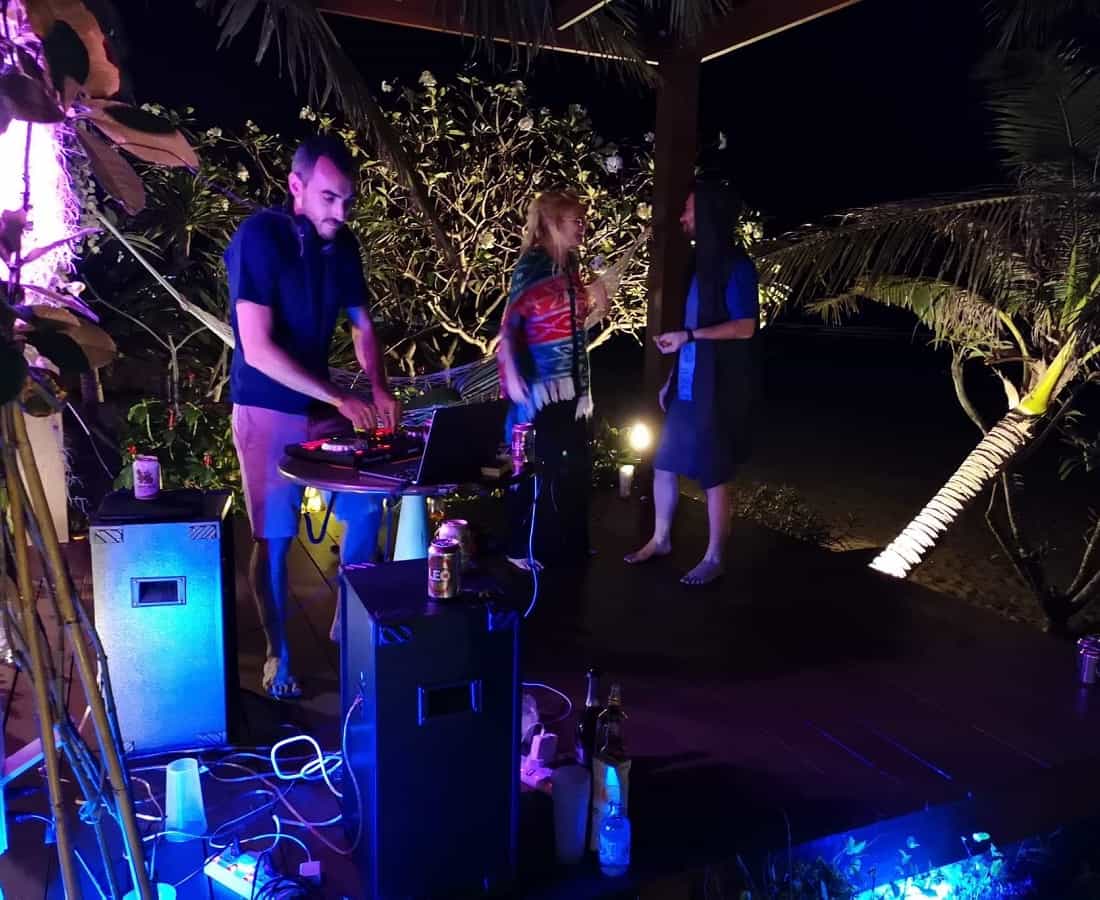 Our initiative gained a lot of unexpected traction, with people who were missing club life and craving good music messaging us for more. We then started inviting more artists to perform on the platform, featuring DJs from SEA as well as Australia, Italy, France, and Portugal. We originally had a weekly streaming session, but we're now focusing on less frequent events with highly curated lineups.
With lockdown measures lifting regionally, do you plan to keep Viral Beats going strong?
Our hope for Viral Beats would be to organize some real-life events. As most of the founders now live in different countries, there're definitely possibilities for making something really cool. It would be amazing to bring together the Viral Beats community on an actual dancefloor – it'd be an opportunity both for old friends to catch up and for music lovers to meet others with the same passion for beats. Given the uncertain situation, we don't have a concrete plan yet, but we're eager to get the ball rolling as soon as conditions become more favorable.
Which festival out there is your holy grail?
Personally, my ultimate festival experience was at Taiwan's Organik in both 2018 and 2019. The festival takes place on one of the most beautiful beaches I've ever seen, surrounded by jungle and nature to create an amazingly powerful scenery. The lineup is extremely well-curated and, though there're only two stages, the sets are programmed in one wonderfully crafted and smooth flow.
The weather can change very quickly from perfect sun to thunderstorm within minutes, which doesn't seem to bother the relatively small but super committed dance troopers at all. Each year, the sunrise was accompanied by the marvellous ambient sets of Chirs SSG, one of my favourite artists in Asia and one of the few DJs I've seen masterfully blending no-beat ambient sounds with occasional techno bombs. After the cancellation of the 2020 edition, I really hope to have the chance to experience another Organik soon!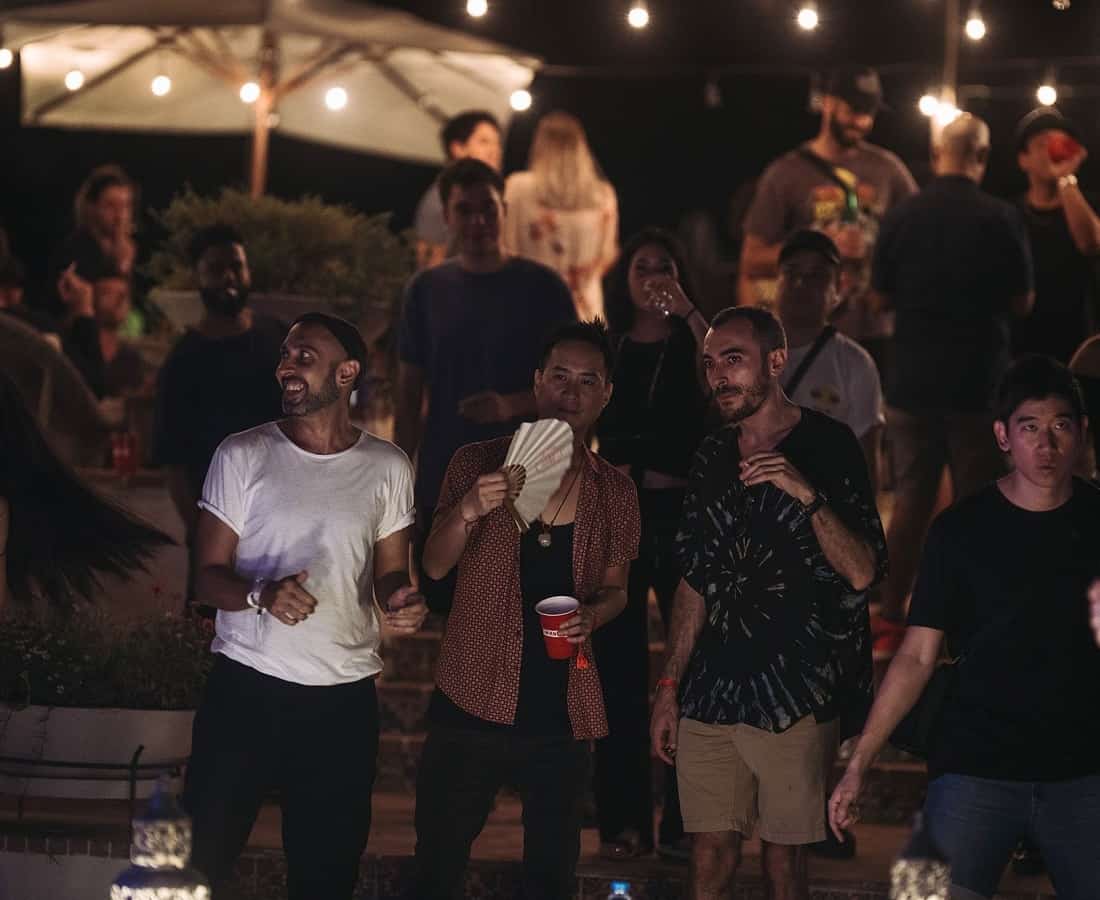 It's been one crazy year – what's your takeaway from 2020?
It has been a crazy year indeed, but also a year of positive change for me on many fronts. If anything, in years like these one has to learn to see the glass half full and keep pushing forward. The music and entertainment industry in general took a big hit, and I've seen several friends whose livelihoods depend on it struggle.
I really hope things can get back to normal soon, which will also require an increased sense of responsibility for both entertainment professionals and clubbers. When people's safety is at stake, everybody will have to do their part to make sure the music scene can get back on its feet after such a hard blow. And to all those putting in sweat and passion to let people express their love for music, I say: "Don't give up! There is always light at the end of the tunnel."
Describe your mix for us!
In the past few months, perhaps because this crazy 2020 makes us all need extra cheering up, I have been pivoting towards more upbeat sounds and discovering the world of disco and funk that was relatively new to me. At the same time, I've started really really missing club life. So for this set I went back to darker and trippier sounds and harder beats. It felt a bit like a 'return to origins' for me.
With a slow and trippy opening, it's going to start punching pretty hard pretty fast – so I recommend letting your speakers do their job at loud volume! Some people, myself included, don't mind a good dose of techno for breakfast, but if you aren't one of those you'll probably connect better with the set when the sky is dark. Hope you enjoy the vibes!
Keep up with Kappa on Soundcloud, Instagram, and on Viral Beats' Facebook.