City Nomads Radio: Pedro Azevedo, Singapore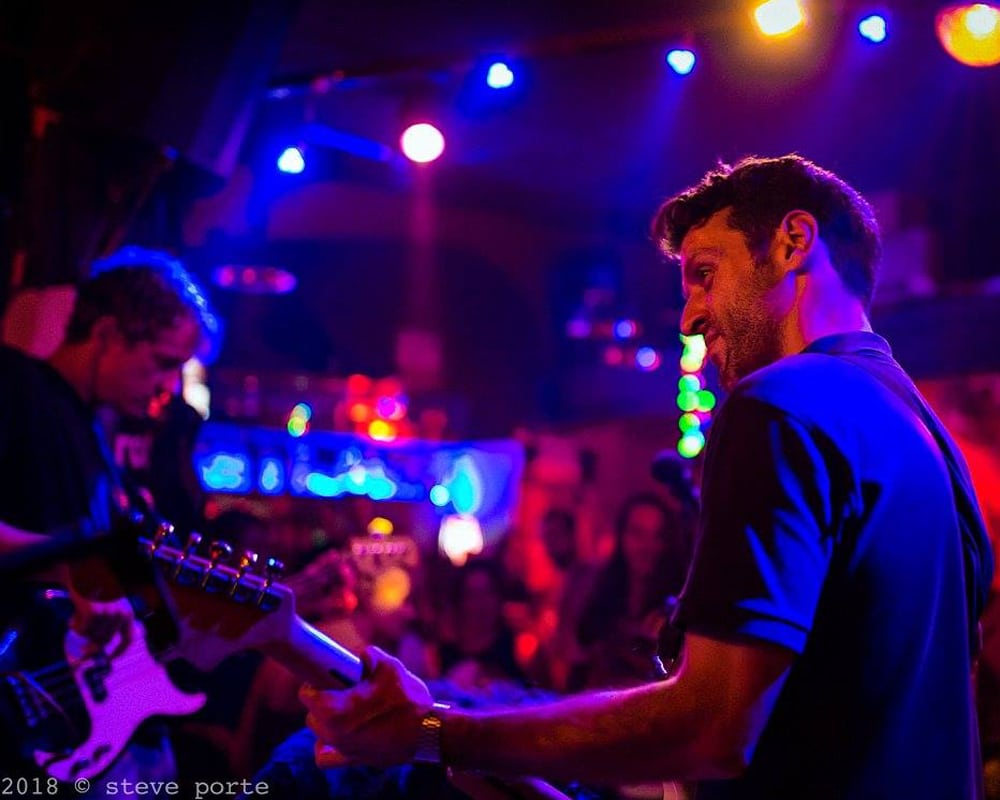 PUBLISHED April 26th, 2019 07:00 am | UPDATED May 18th, 2020 04:58 pm
From Portugal's rave parties and punk concerts to the dark and prolific Phnom Penh music scene, Pedro Azevedo has seen it all. The weekend instrumentalist and composer now bases himself in Singapore, where he's been involved with local DJ collective Kilowatt Sound System and played events at Blujaz, Artistry, Gem Bar, and the Aliwal Urban Art Festival. Join him as he explores his Portuguese roots through contemporary electronic music blended with a wide spectrum of global sounds.
Hi Pedro! Tell us about how you got started with music.
I'm going to spare you my whole music history and focus on the electronic part. After being part of two punk-rock bands as a guitarist, I started getting very curious about music production software and electronic music around 1995. In those days there were loads of CDs packed with sequencers, samples, and synths being exchanged among my group of friends. I tinkered with them and produced my first electronic music track.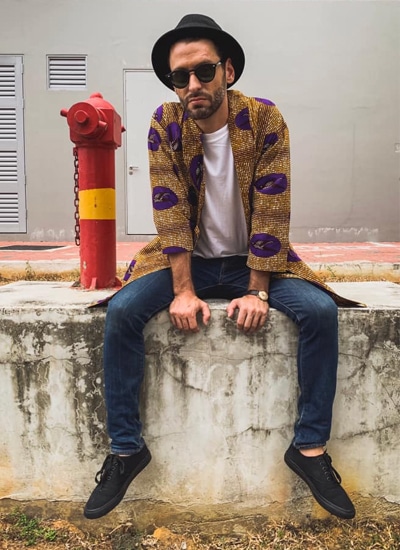 Around 1997, I started exploring the underground dance music scene, saw performances by Roni Size, Goldie, Hardfloor, Laurent Garnier, and Green Velvet, among other local names. It totally changed the way I saw music and made me a bit bipolar, as those two different tribes – the punk rockers and the ravers – didn't really mingle, but I was fully engaged in both scenes. Around that time I also started trying to understand the fundamentals of mixing music, and curiosity led me to find rudimentary DJ softwares, a few years before Traktor was released.
Does being Portuguese mean being exposed to a lot of Brazilian culture and music?
Yes absolutely, at least while I was growing up there. Many of the 80's American TV shows were imported dubbed with Brazilian Portuguese, and we had Brazilian soap operas in all TV channels. Good and bad Brazilian music were also being played on the radio. It definitely leaves its mark on people raised in Portugal during the 80's and 90's. My Brazilian friends that never been to Portugal are usually amazed at my knowledge of their popular culture, but it's pretty much standard to most Portuguese of my age. I do love this connection though. Brazil has tons of fantastic music, and they are as diverse as they come. I was influenced by Bossa Nova, Samba, and most recently, Favela Funk, or Ghetto Funk.
Your Facebook page also describe your style as 'South Atlantic sounds'. What's that about?
South Atlantic sounds refers to the axis between Brazil and the Portuguese speaking countries from Africa. The music coming from these countries such as Cape Verde and Angola is extremely influential in Lisbon nowadays and have come together under the label of Lisbon Sound or Luso Sound (from the word Lusophone). Lisbon is home to a big mix of African background cultures that root from Portuguese ex-colonies, and blend of cultures as matured in a new texture of genres of electronic music. I was quite curious about it, and seeing its development from overseas, it became an obsession for a while. Resident Advisor published a great article that describes the Afro Portuguese music scene in Lisbon very well.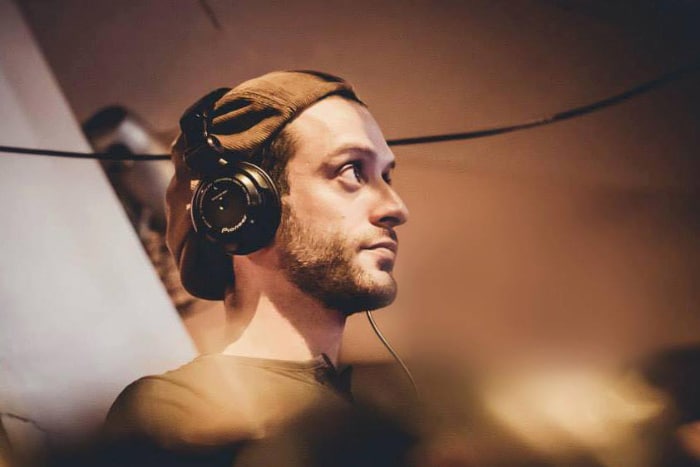 What's your most memorable gig to date?
While I was playing with the Kilowatt Soundsystem collective we had a bunch of memorable ones. Probably the one with La Mamie's at Gillman Barracks would be one of the highlights.
How about your dream gig?
That would have to be a sunrise set at an electronic music festival. The crowd is really special at those wee hours.
You've had great runs around Europe and part of Southeast Asia, including Phnom Penh. Why settle in Singapore?
Yeah, Singapore was the first country I actually returned to! I think Singapore's music scene has evolved tremendously since I first started living here in 2012. There's more venues, more pop-up parties, there's more people, and the music is far better. It may still be quite behind some cities in Europe and Southeast Asia in terms of quantity, but the quality is here. There's an audience for good electronic music and that's the most important. I absolutely love the food and the cultural diversity and mutual respect among backgrounds. It's a really unique country and remains very singular to my experience. Plus, it's a place where I can also evolve professionally and where I understand and can integrate with the local culture. This was always very important for me in every country where I've lived before.
Where are some cool party spots you're hanging around nowadays in Singapore?
Like many party-goers I revolve a lot around HQ and Tuff Club. However, there are other organisations doing a great job in promoting good music, such as Fat Fish and Blackout. I'm a regular at their pop-up parties.
You're not doing music full-time. What else are you pursuing at the moment?
I'm a seasoned art director with almost 15 years worth of experiences in the industry. However, I initially came to Singapore initially as a lecturer teaching Communication Design. During the last year and a half, I've been working mainly in the fields of Experiential Marketing, Digital Retail Customer Experience and content production.
Describe your mix for us!
I tried to include a good batch of influences and references, including some afro-house, disco, and dreamy techno. Overall, I wanted it to portray the array of African and Latin influences that guide my music exploration.
Keep up with Pedro on SoundCloud and Facebook .