10 Questions with Sing Jazz 2017's Grammy-Winning Headliner, Corinne Bailey Rae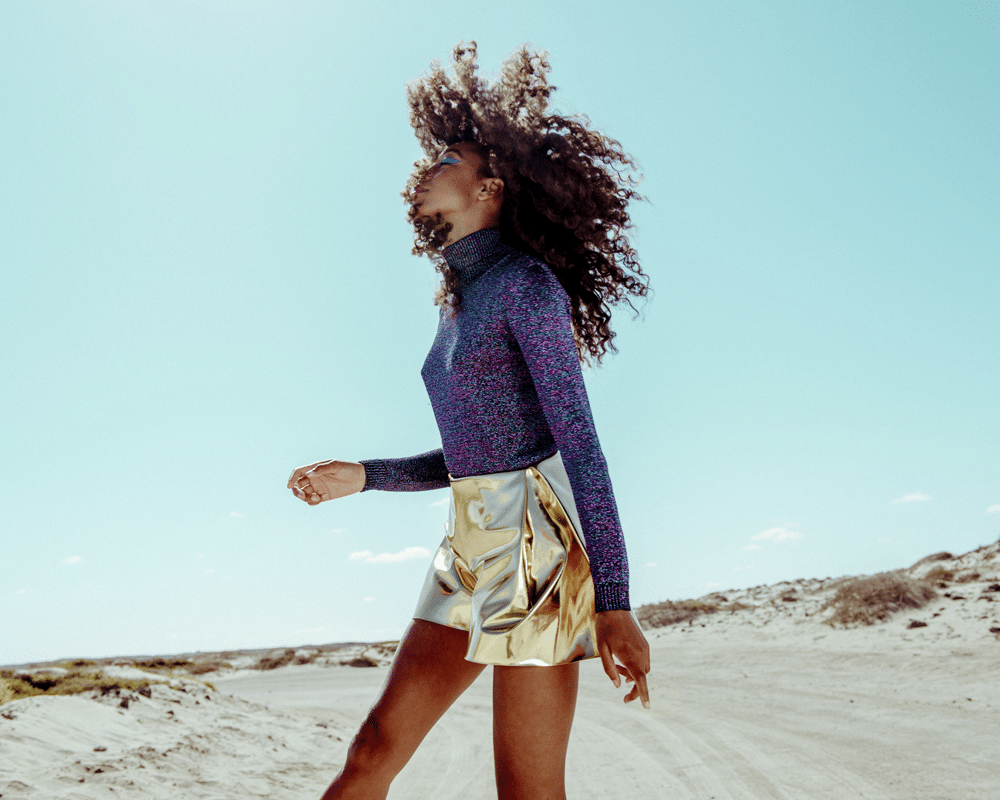 PUBLISHED March 13th, 2017 07:00 am | UPDATED March 22nd, 2017 01:09 pm
It's been well over a decade since Corinne Bailey Rae first told you to Put Your Records On, and the 38-year-old musician from Leeds has grown by leaps and bounds, both musically and as a person. Still, her lightly-accented voice maintains its sweet charm and sincerity, and if you didn't know her, you'd struggle to fathom the grief that's been thrown upon her after losing her first husband, Jason Rae, in 2008 – the same year she won a Grammy Award for her work in Herbie Hancock's River: The Joni Letters.
Her second album, The Sea, was released after a hiatus of nearly three years, no doubt emotionally influenced by her personal struggles and loss. Put alongside the album's raw poignancy and reflective sadness, The Heart Speaks in Whispers – the English literature graduate's latest record, announced in 2016 – is eclectic and funky at times, while featuring anthemic tunes and hushed ballads at others.
In anticipation of her headlining billing at this year's Sing Jazz (31 March to 2 April), we speak to Corinne about her live shows, her upcoming project, Fifty Shades Darker, the Grammys, and her ideal holiday destination.
You've previously performed here in 2010. What would you say you're most excited about returning to Singapore?
Our first trip there was really special, and I really enjoyed being in that environment. It was hot and steamy, and to me it is my favourite kind of weather, where I can be very much myself, you know. I'm really looking for to being there again to reconnect with the audience. It's going to be really fun!
You're going to be performing along the likes of Al McKay's Earth, Wind, & Fire Experience and David Foster. How do you think their sound will complement yours?
I think that the music's really diverse, like at most jazz festivals these days. There seems to be everything from low-key soul to traditional jazz, to a bit of dance music and even hip hop. It's really interesting, having different chord progressions and styles that differentiate the music. I'm especially looking forward to Basement Jax's set. Jazz is really just an amazing umbrella term now, for unconventional music or music that doesn't fit into the standard sort of pop music.
You're known for your raw and passionate live acts. What do you think makes for a memorable show experience? 
The key for me, I think, is that I put in so much. I've been recording music and writing music so long that I'm dying to get it in front of people. I like seeing people's reaction to the records, finding different ways to play the same song. Seeing whether they're excited and then going into a certain direction. The key for me is staying responsive to the audience. Playing live is all about two-way communication, vibe off their energy and they vibe of your energy. You adjust things according to what the day is like, what the venue is like, who played before you and who's playing after.
There was a six-year hiatus between your latest album and The Sea. What was those years about for you, musically?
We toured The Sea for a long time, for about eleven months. And then I started writing. I wasn't sure what I wanted to write about at that time, and how it was going to develop. I just wanted to allow my mind and imagination to wander, and I was thinking what is next for me. I was undergoing a sort of life change, and I wanted to create something that was real. I wanted to work out what section works with what – some of them more responsive, and some noisy. Every few bars was different. For every song we recorded, we probably recorded like three versions.
Speaking of looking forward, what's next in the works for you?
I'm working on something at the moment, and that record is an art project. It's based on this building in Chicago, and it's really inspiring me because it's really different for me. It's an art record about responding to objects and responding to performances, and I'm looking forward to heading back to the studio to work on this. It's been a lot of time between the last record and this, so I've built up a lot of things to do and lots of things I want to say. This will be finished sometime in the summer.
Who would you say are your greatest musical influences?
There are two people who really got me believing in myself. One of them is Billie Holiday and the other is Kurt Cobain. When I was 12, 13, or 14, Nirvana was at the height of its fame…and I was really blown away by the sparseness of the songs, and the direction of the performances, and how troubled, sensitive, and beautiful he sings. How effectively he communicated the messages of those songs, that really inspired me. I felt at the time that I had an unconventional voice, and I didn't have the smooth voice of Whitney Houston or Mariah Carey, or the shiny pop voice of Madonna. So hearing Kurt Cobain opened up my mind to different types of voices, and the same goes for Billie Holiday. Those two are the people that made me believe that I could sing the songs that I was writing, that it was enough, that it was acceptable.
How do you feel now that your music has travelled across the globe?
I came from indie, always playing my own music live with my own band, and the audiences are usually the same faces. The first time I recorded music, hearing that my music was getting played in India, China, South Africa, Singapore, Japan, or Italy – that was amazing to me, knowing that my music has gone that wide. It makes me feel part of the world in a special way.
We saw that you did a track for Fifty Shades Darker, a cover of Coldplay's The Scientist. How did you reimagine that?
Universal mentioned that the writer of the film was a big fan of Coldplay, and I love the song, so I was quite happy to do something quite sad and wonderful with it. There's a moment in the film where [Anastasia] is just sad and not sure what's going to happen, and I wanted to do something that brought out the emotional depth of that character in that moment.
How did you feel about this year's Grammys? What was your personal favourite album?
I like Kanye's record, The Life of Pablo. The fact that it was almost like cut and paste in a hectic manner, and I thought that was really interesting and special. I really liked the song Ultralight Beam, and how he was weaving in gospel into hip hop. I do think hip-hop is really the most progressive music around at the moment, with people messing around with beats, rhythm, and harmony.
Last question! After so much touring around, what's your ideal dream vacation?
I've never been to Iceland, so I'd probably go there somewhere in summer, where the days are longer than the nights. I like their sort of radicalism, their reaction to the financial crisis, the way they held the banks accountable. I like how they have different surnames for the children, and how they name their children after their own first names. Ethiopia is also somewhere I want to go to, to see the rock-hewn churches in Lalibela. And of course, I'm looking forward to going back to Singapore because the last time was a short trip.
Singapore International Jazz Festival 2017 is happening from 31 March to 2 April 2017 at the Marina Bay Sands Event Plaza. Tickets are priced from $108, available here. Stay tuned to the official Facebook page here for updates.