Crazy Coffees: 8 Caffeine Fixes for the Adventurous in Singapore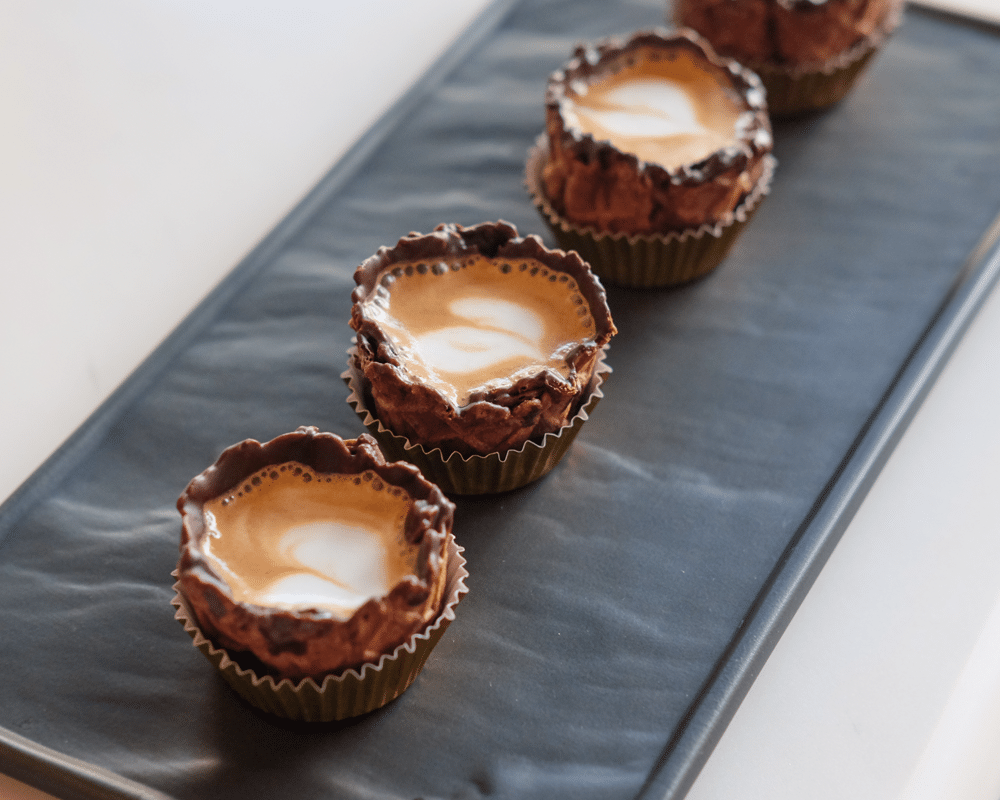 PUBLISHED May 16th, 2017 06:00 am | UPDATED May 18th, 2020 06:58 pm
Life isn't always black and white, and neither should your morning pick-me-up be. Although we love a good filter coffee or cappuccino most of the time, there are plenty of other ways to drink the black gold – and as it turns out, espresso tonics, coconut infusions, and gold dust is the way to go in Singapore.
Coconut Infused Cold Brew

d'Good Cafe takes your coffee experience to the next level with its Coconut Infused Cold Brew ($9.50), a sensory feast that stimulates more than just your taste buds. Don't be surprised by the glass of dry ice; it carries the sweet aroma of roasted coconut right to your nose. Have a whiff before diving into your cold brew, as you take in the intense savouriness – sweet, fruity, and full of the fragrance the café's drinks are known for.
d'Good Cafe is located at 273 Holland Ave #02-01, Singapore 278992, p. +65 6219 9807. Open Sun-Thu 10am – 10pm, Fri-Sat 10am – 11pm.
Mini Latte Tart & Mini Mocha Cone

Want to have your coffee and eat it too? Candour Coffee has concocted two bite-sized caffeinated treats ready to line your stomach. The Mini Latte Tart and Mini Mocha Cone ($10 for four) are just the right sizes for you to pop into your mouth – which is better than simply downing an espresso shot for breakfast. Plus, the mocha cone is even coated in hardened chocolate for extra pleasure.
Candour Coffee is located at 41 Beach Rd, Singapore 189680, p. +65 9457 0070. Open daily 8am – 9pm.
Espresso Tonic

A gin and tonic during lunch isn't the most socially acceptable thing in the world, which is where Percolate's Espresso Tonic ($6) comes in. Featuring double shots of espresso and some tonic water spiked with a slice of lime, this refreshing coffee 'mocktail' is guaranteed to wake you up, all without a nasty hangover.
Percolate is located at 136 Bedok North Ave 3 #01-152, Singapore 460136, p. +65 8259 0316. Open Mon, Wed-Fri 10.30am – 9.30pm, Sat-Sun 9am – 9.30pm. Closed Tue.
Bulletproof Coffee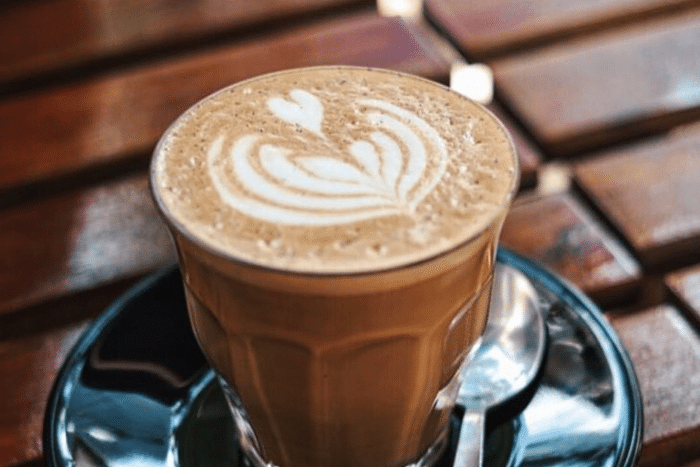 Ever tried the old-school kopi gu you (traditional coffee with butter)? Well, Sarnies – a crowd favourite in the CBD – uses coconut oil in its Bulletproof Coffee ($6) instead, which acts to promote heart health, curb hunger, and also fuels your brain for a more productive day ahead. It may be fattier than your standard flat white, but healthy fats are good fats, right?
Sarnies is located at 136 Telok Ayer St, Singapore 068601, p. +65 6224 6091. Open Mon-Tue 7.30am – 10.30pm, Wed-Fri 7.30am – 11.30pm, 8.30am – 4pm.
Gold Brew

Filled with iridescent edible gold dust, Dapper Coffee's Gold Brew ($10) is a pretty sight to look at; simply give a quick shake and marvel at the visual magic before your eyes. It's not all novelty and no substance though – the café's signature brew packs an intense flavour and is full of refreshing notes, making the drink a hot favourite for the office crowd. Plus, how much more Instagrammable can it be?
Dapper Coffee is located at 73 Amoy St, Singapore 069892, p. +65 9005 4790. Open Mon-Fri 8am – 5pm.
Rose Latte

Dislike bitter cuppas? It doesn't get much sweeter than Chock Full of Beans' Rose Latte ($5.90), featuring hints of floral notes and savouriness thanks to the whipped cream. The rose petals are not just for decoration either – contrasting with the bitterness of the coffee bean for a soft bite and pleasant finish.
Chock Full of Beans is located at 4 Changi Village Rd, Singapore 500004, p. +6214 8839. Open Tue-Fri 11.30am – 10.15pm, Sat-Sun 9.30am – 10.15pm. Closed Mon.
Carbonated Cold Brew

Dutch Colony is one of Singapore's leading coffee roasters. As such, don't expect anything but the best brews from them. The Carbonated Cold Brew ($7.90) utilises the single-origin Finca Santa Teresa, known for its medium-bodied crisp citrus notes, for an absolutely clean, refreshing, and of course, fizzy mouthfeel. These are available in very limited quantities each day, so keep a look out for them!
Dutch Colony is located at 113 Frankel Ave, Singapore 458230, p. +65 6448 5852. Open Sun-Thu 8am – 8pm, Fri-Sat 8am – 10pm.
Selfie Coffee

If you've always wanted to eat yourself, now you can. Take a photo, get it printed on top of your latte, and tadaa – you've got yourself a Selfie Coffee. Head down to the Haji Lane café during peak hours to have your photos taken on the spot, or send them over on a weekday noon, and get it 'developed' within just a few minutes. It may not be the best cup of joe you've ever tasted, but you can't deny its darn cool.
Selfie Coffee is located at 11 Haji Ln, Singapore 189204, p. +65 6341 7213. Open Tue-Thu 11am – 8pm, Fri-Mon 11am – 10pm.
Bonus: Coconut Cold Brew Coffee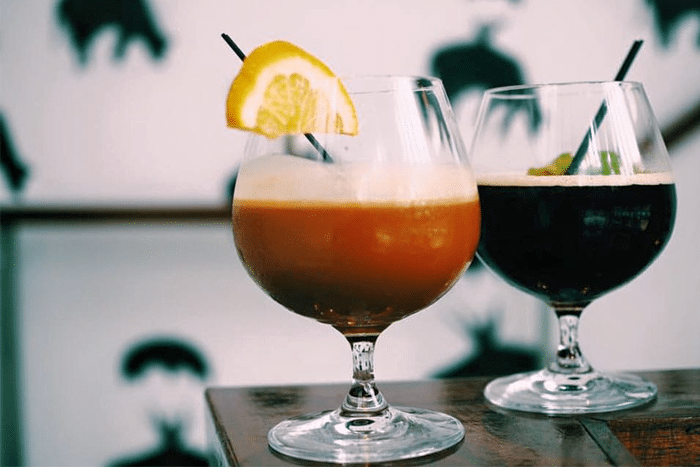 Yet another coconut-flavoured cold brew coffee? Montana takes things up a notch with beans that are brewed with coconut water, along with several infusions that cater to different palate types, whether you're feeling like Yuzu & Cream (fruity and citrusy), Gula Melaka (lush and bold), Nitro (full-bodied and smooth), or booze-laden Kahlua (alcoholic).
Montana is located at 1 Selegie Rd, #02-25, Singapore 188306, p. +65 6334 3137. Open daily Mon-Thu 11am – 10pm, Friday 11am – 11pm, Sat 9am – 11pm, Sun 9am – 9.30pm.
---
Top Image: Candour Coffee
Can't get enough caffeine? Check out our guide to the Best Cafes for Freelancers in Singapore and 13 Best Coffee Spots in Singapore.