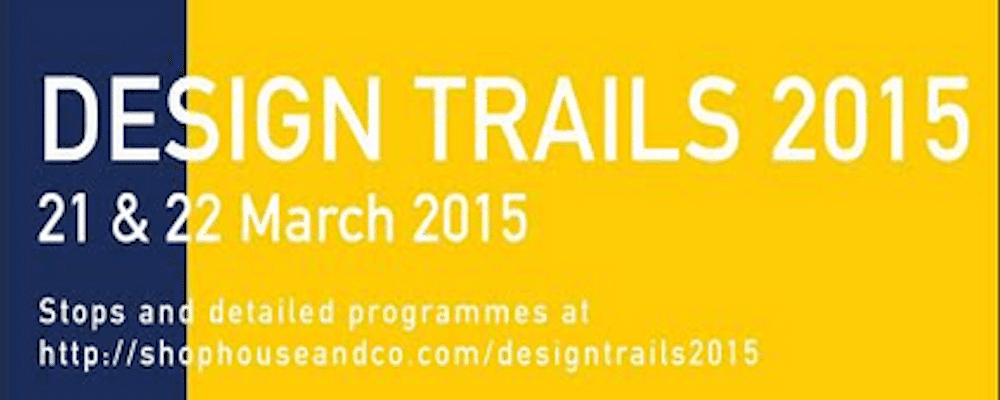 PUBLISHED March 18th, 2015 02:24 am | UPDATED June 10th, 2020 05:32 pm
Join us in ending the Singapore Design Week with a bang with Design Trail 2015!
Hosted by Shophouse & Co., the Design Trail is the closing finale for Singapore Design Week, and it's jam packed tons of creative and fun activities for the public where they'll be able to gain insight and learn more about design in its various aspects and disciplines. Last year Design Trail attracted over 2500 people so we can only hope this year will be just as eventful.
Trails run from 11:00 AM to 6:00 PM with free shuttle buses at 30-minute intervals that can be boarded at any stop. To ensure you have a fun weekend, please read head over to the Design Trail website. For any queries, please email designtrails@shophouseandco.com