Dine and Save At These 9 Restaurants With Chope Deals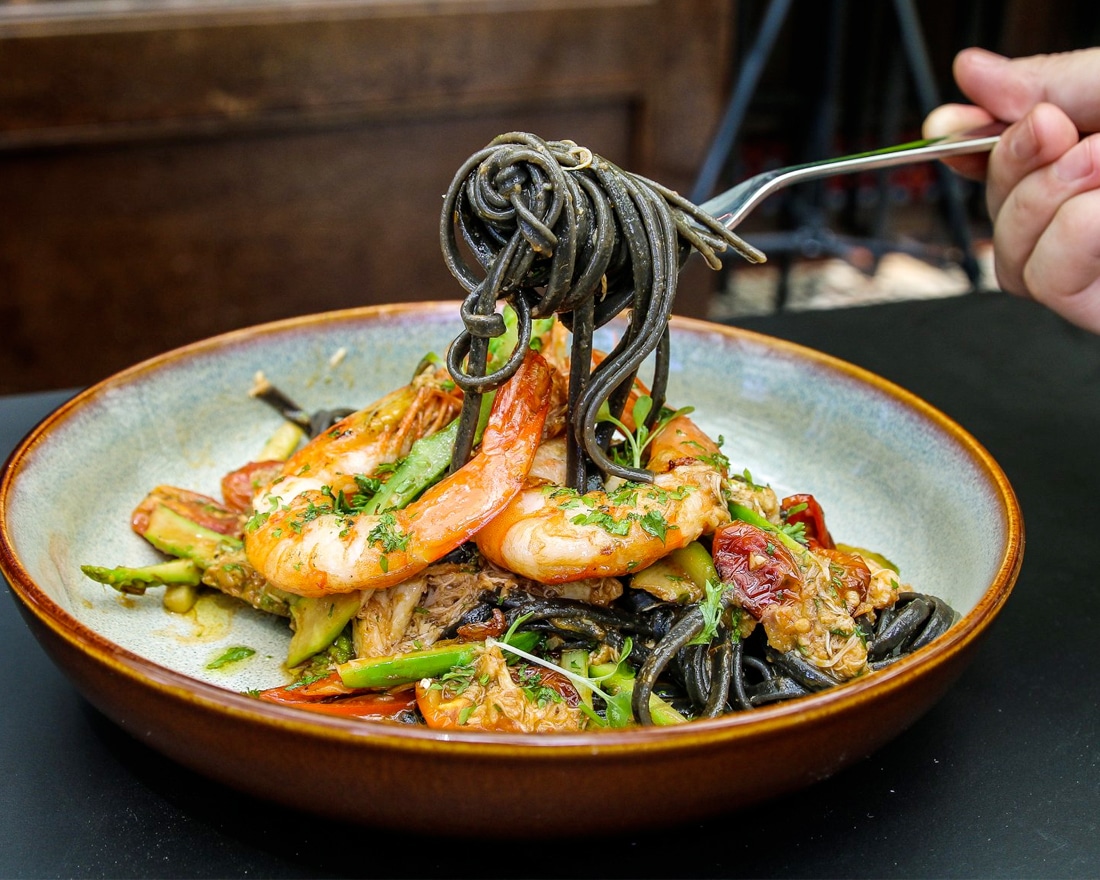 PUBLISHED September 6th, 2018 08:00 am
We hate dining whenever there's a massive crowd around: the air is stuffy, the noise deafening, and it's difficult to get a seat. And the long wait with a grumbling stomach? That's pretty darn uncomfortable. Enter Chope's Off-Peak Vouchers, the newest way to save when you pre-purchase dining vouchers and dine during selected timings.
This fabulous promotion come as part of Chope Deals that launched some two years ago to great reception – because, who doesn't like to save money on food? At the moment, there are over 350 top restaurants in Singapore that have come onboard, some of which are also offering discounts of up to 50% during non-off-peak hours as well.
While you can see the full list of participating restaurants on the Off-Peak Vouchers landing page, take a look at at these nine exciting spots that we've picked out for you!
JUMBO Seafood Gallery
Up to 50% off dining vouchers
JUMBO Seafood is a must-go for newcomers to Singapore, but it's no tourist trap. The homegrown brand has built its reputation over the years for undeniably fresh seafood at reasonable prices, especially the famous Chilli Crab. This outlet along the Singapore River has some signature dishes of its own, including Fried Prawns with Cereal, Crispy Baby Squid, and Golden Egg Salted Prawns.

Get JUMBO Seafood Gallery vouchers here.
JPOT Tampines 1
Up to 50% off dining vouchers
This is no ordinary hotpot joint, as you might guess when you first step into the room full of live seafood tanks. JPOT redefines the beloved tradition of steamboat by using smaller individual pots as well as novel soup base flavours such as Fish Head and Bak Kut Teh to suit your tastes.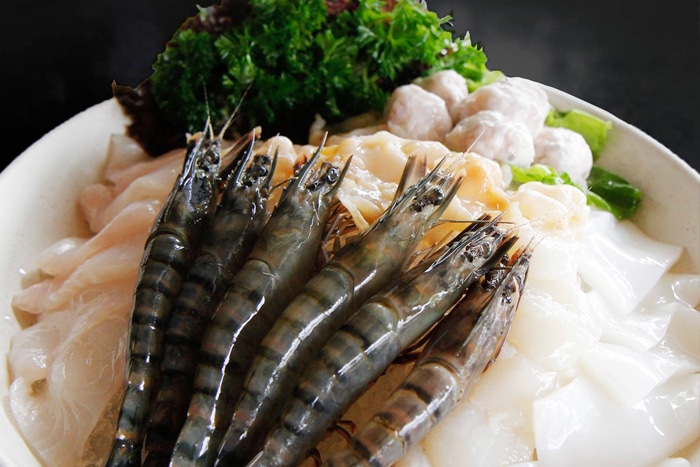 Get JPOT Tampines 1 vouchers here.
CreatureS
Up to 35% off dining vouchers
CreatureS is set in one of Singapore's most notorious neighbourhoods, but you know what they say about there being good food wherever there is vice. This is where east meets west, as each dish is carefully developed to channel the essence of home. Think creamy Pumpkin Soup, You Tiao, and Spicy Roast Pork served with wolfberry rice broth.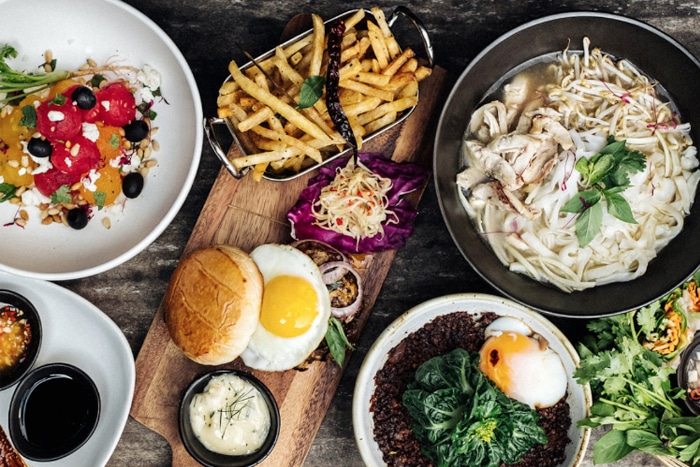 Get CreatureS vouchers here.
Majestic Bay Seafood Restaurant
Up to 25% off dining vouchers
The creative kitchen at Majestic Bay Seafood Restaurant may be known for tantalising dim sum dishes like Seared Chilli Crab Meat Buns and Steamed Custard Buns, but really, how about trying Chef Yong Bing Ngen's signature Kopi Crab? Tossed with a sauce made from three varieties of coffee, fruits jams, and juice, it's just one of the bold recipes at this award-winning restaurant.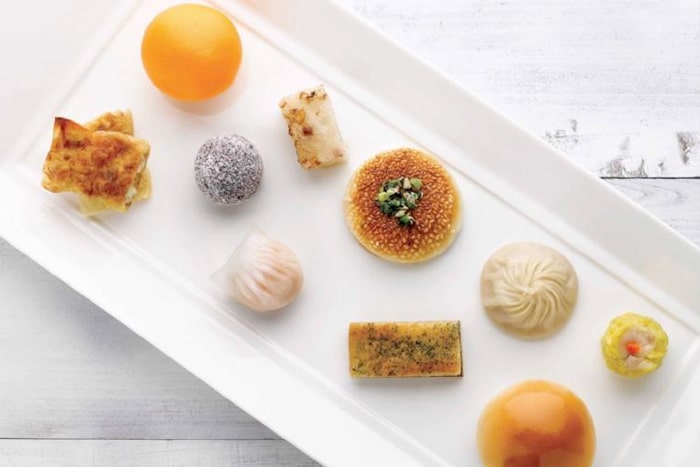 Get Majestic Bay Seafood Restaurant vouchers here.
Uncle Leong Seafood (Punggol)
Up to 50% off dining vouchers
Uncle Leong Seafood is laidback as heck, with a scenic waterfront view and large dining area to make sure diners feel right at home. Look forward to all sorts of hearty Chinese seafood delicacies, from fresh crustaceans (The Shimmering Sand Crab Delight is just that) to delicious plump Gold Coast Prawns buried in golden crispy topping. We hear the Guinness Pork Ribs is a favourite.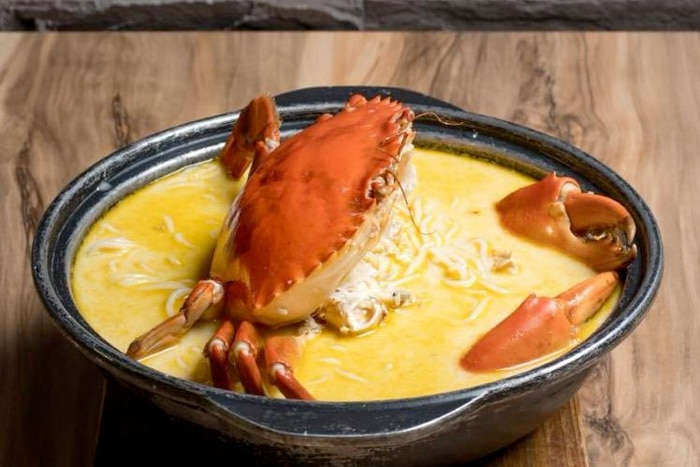 Get Uncle Leong Seafood (Punggol) vouchers here.
Salt Tapas & Bar
Up to 35% off dining vouchers
Salt Tapas & Bar is Aussie Chef Luke Mangan's popular small plates joint, and it's right in the heart of the city. The one-page menu of Aussie-style tapas creations are a big draw, perennial hits being the Cumin and Chilli Spiced Jumbo Squid with Papaya Salad and Mushroom Parfait with Pickles and Garlic Toast. The wine list is really quite impressive as well.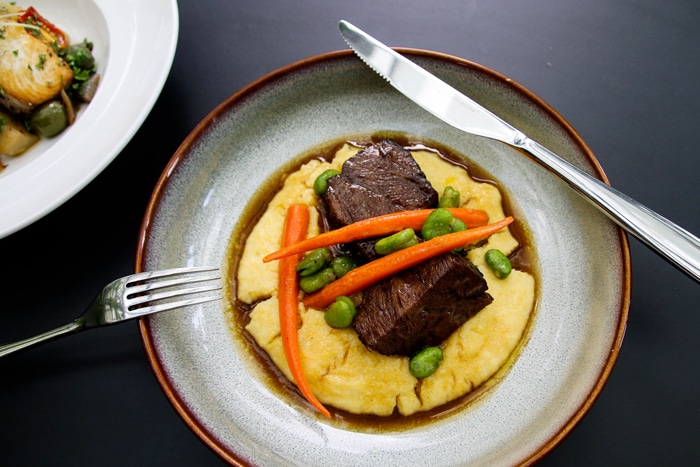 Get Salt Tapas & Bar vouchers here.
Park Bench Deli
Up to 35% off dining vouchers
Park Bench Deli might have started as a side project, but now, they've got the town flocking for their decadent big kid sandwiches that are over-the-top and so, so good. Styled like an American deli, you'll want to make an order for the Cheesesteak, Falafel, and Fried Chicken sandwiches, or even a sweet PB&J. Once you're done, order more – they're that yummy.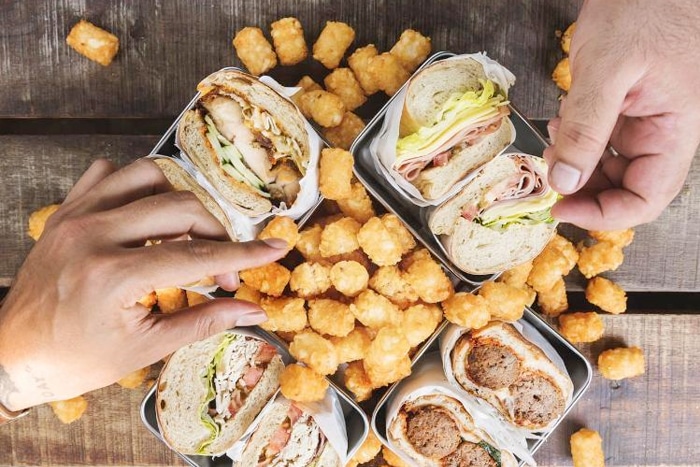 Get Park Bench Deli vouchers here.
Ninja Bowl
Up to 35% off dining vouchers
Serving up an extensive menu with healthy and unique all-day options, Ninja Bowl on Duxton Hill comes inspired by Japanese rice bowls and results in yummy bowls like the Aburi Chashu (torched pork belly) and Yaki Unagi (grilled eel) supplemented with hearty quinoa and fresh veggies.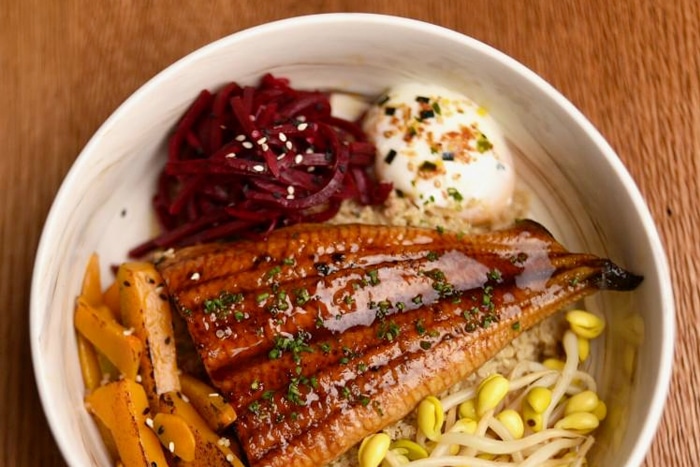 Get Ninja Bowl vouchers here.
Haru
Up to 50% off dining vouchers
Haru draws upon Japanese and Korean culinary influences to serve up some of the more innovative plates you've seen. Lunchtime lets you build your own rice bowls from heaps of pearl rice and soba, paired with toppings such as Bulgogi Ribeye and Soy-marinated Tofu. Having dinner? The signature here is the Lobster Chazuke poached in dashi and gorgeously plated with kombu, tobiko, bamboo shoots, and rice.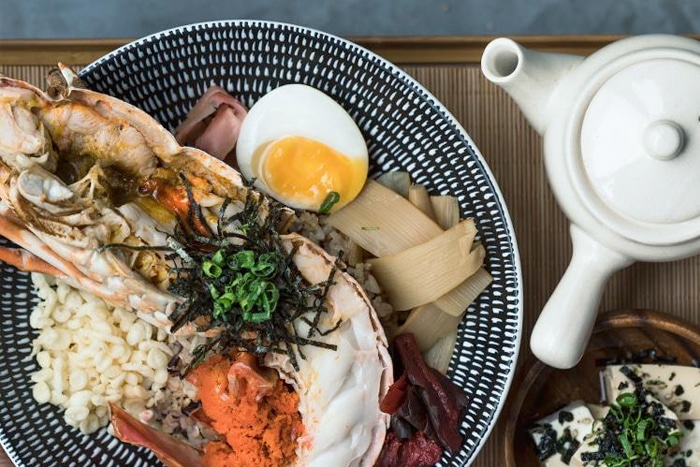 Get Haru vouchers here.
Click here to see the full list of Off-Peak Vouchers available.
---
Trying out Chope Deals for the first time? Download the newly-revamped Chope app and follow the instructions below to enjoy $10 off your first purchase, in three easy steps!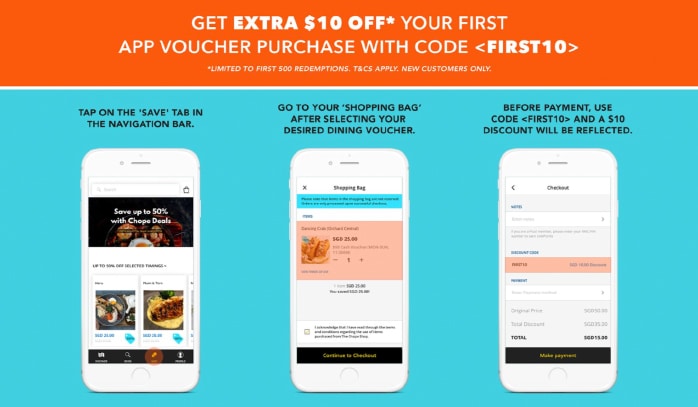 This post is sponsored by Chope.
Top Image: Salt Tapas & Bar