City Nomads Radio: DJ Aldrin, Singapore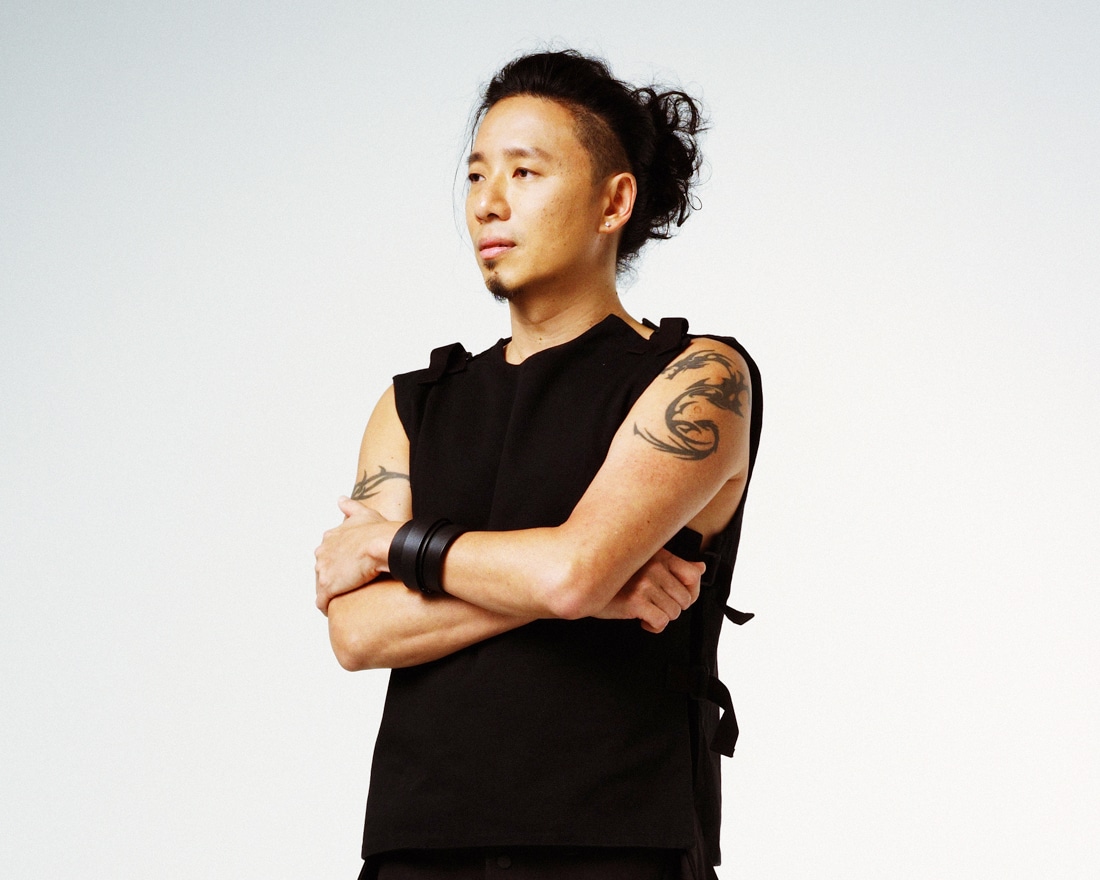 PUBLISHED September 7th, 2018 05:00 am | UPDATED May 18th, 2020 06:34 pm
Ask any DJ in Singapore about the old guards of the local party scene, and chances are you'll hear the name "Aldrin". Once voted "Best Local DJ" in both Juice and I-S Magazines and nominated as "Best New Comer" for the Ibiza DJ Awards, the man was once musical ambassador to the legendary Zouk Club, representing its flag in clubbing capitals such as London, Berlin, New York, and Tokyo. More than two decades on, he talks to us about his early beginnings, the current state of dance music, and the coolest parties happening in Singapore.
Hi Aldrin! Tell us, how did it all begin for you?
Back in '84, when I was 14 years old, my older brother and a couple of his friends started a small mobile disco business and I was extremely intrigued with the DJing part of it. Somehow, my parent's 3-room HDB flat became the default storage for all the equipment, which meant I woke up everyday to a pair of turntables, a DJ mixer and a box of records! Needless to say, I spent most of my teenage years honing my skills and playing gigs like private house parties, school graduations, university jam and hops, army passing-out functions, and company D&Ds. Fast forward to 1996, I managed to cop a gig at Zouk for Sessions – a night showcasing local bedroom DJs. I was subsequently offered a residency right after my set so I guess the rest, as they say, is history!
You've been involved in the industry since the 90s – that's over 20 years ago. Is today's music scene what you imagined 2018 would be like?
Music styles come and go in cycles, but what I really didn't expect was dance music marrying up with pop to become this current Top 40 and EDM mainstream monster. But as always, and thankfully, there are a few resisting this madness and are trying very hard to create communities, parties, and events to provide some respite for the more discerning of clubbers!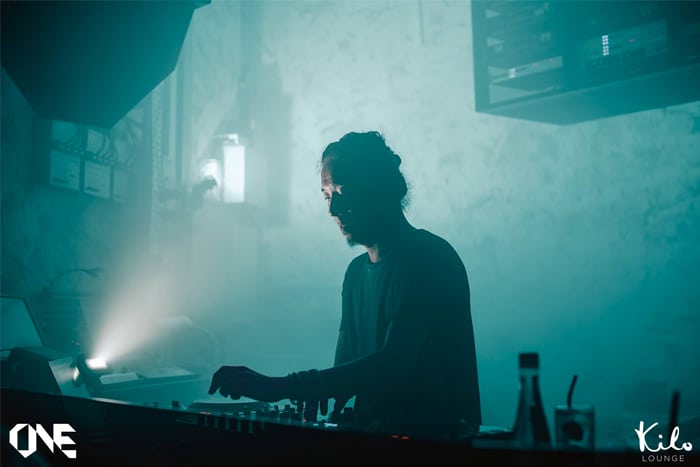 What are some of the coolest parties happening in Singapore at the moment?
We have a few peeps putting in their hearts and souls to keep this little red dot interesting: Eileen Chan and Clement Chin with their Council warehouse parties; Zig Zag and his Blackout Agency for their popups; Ori and his Fat Fish Familia doing the Strawberry Space parties; and not forgetting the efforts from collectives like Sunshine Nation and Collective Minds.
You've done things that many DJs wouldn't event think of, like playing alongside the strings only T'ang Quartet and also a live orchestra. What was that like?
The show with T'ang Quartet was quite an eye opener. It was my first time performing live as a music producer so there were loads of sharp learning curves, getting up to speed with electronic gear, learning to follow the scores (was classically trained as a child but I gave it all back), and trying to keep up with the quartet on a 10-minute classical piece that varied in tempo, rhythm and volume! It was pretty experimental to say the least.
One More Time, the orchestral tribute to 25 years of dance music was one of the biggest projects, and the most fun I'd had in recent years. From curating the music for the entire 80-min show, to working with the music director, helping him to deconstruct, remix, and reconstruct the songs back into a seamless flow, assisting him in scoring, and then performing the piece live together with a 50-piece orchestra, and seeing how the entire show touched the audience, was truly a very humbling experience.
What other projects are you working on at the moment?
Over the last 12 months, I was busy with 1880, the private members club at Robertson Quay, curating the club's music related events like DJ nights, jazz evenings, movie screenings, and also putting together specially crafted in-house playlists for the club's multiple spaces.
Currently, I'm still working on One More Time, editing the show to cater to corporate events. We're also on the lookout for more sponsors keen to help us put on a rerun of the full show. Concurrently, I'm still doing my ONE nights at Kilo Lounge – it's the 15th year and counting! In addition, I'm playing several other gigs pushing a Indie Disco soundtrack. I'm also scouting around for young up and coming local DJs keen on playing similar sounds, to work with me on building up the nights.
What did it take to rise to the top? Or at least, come as far as you have?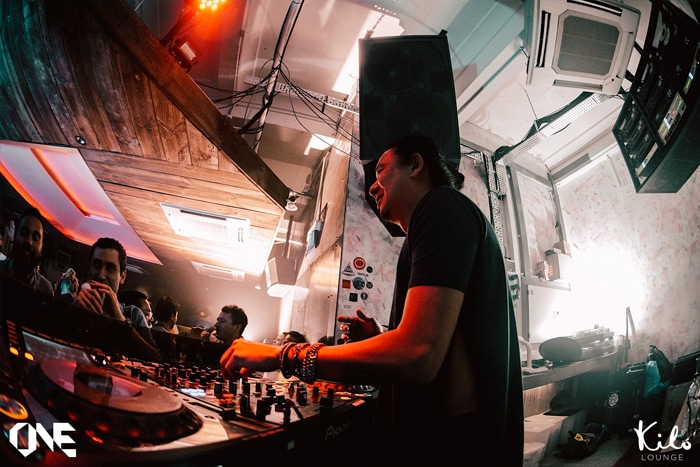 To be honest, I was just really lucky to be in the right place at the right time. Zouk was a great springboard, and I'm grateful that along the way, I met many contemporaries, and made many friends, who have helped shaped my career in some way or another.
What are the hallmarks of a good DJ?
A good DJ should be proficient in both technical mixing skills, track selection, programming, and reading the crowd. One that knows how to strike a good balance between educating (promoting new music) and entertaining (playing the obvious party favourites). But these days, it seems like it's more important to be savvy on social media, on top of knowing a thing or two about event organising, advertising, marketing, PR, and even graphic design and photo or video editing. Actual DJ skills are optional. Ha!
So you've played at the likes of Ibiza, London, Berlin, New York, and Tokyo. Which city in particular has your heart?
Singapore would be a strong contender as the support I'd received, especially during the Jiak Kim Street years, were pretty amazing. Ibiza is also high on my the list. It's quite a magical spot, perhaps because millions descend upon the island every summer for one reason – to PARTY! – so the vibe is just unbeatable. Or perhaps it's because I've DJed there over 16 summers.
Outside of electronic and dance music scene, who'd you say are some local acts to check out.
The Steve McQueens has my vote. Booked them for a weekly residency at 1880 back in June and was thoroughly impressed by their unique style. Also digging Ffion's sound.
Describe your mix for us!
Blurring the lines between Indie Disco, House and Techno! An easy listen to get you ready for the weekend. I'd like to think this mix is easily digestible even for those who may not exactly be into this sort of music.
Keep up with Aldrin on his website and SoundCloud.