City Nomads Radio: Paul T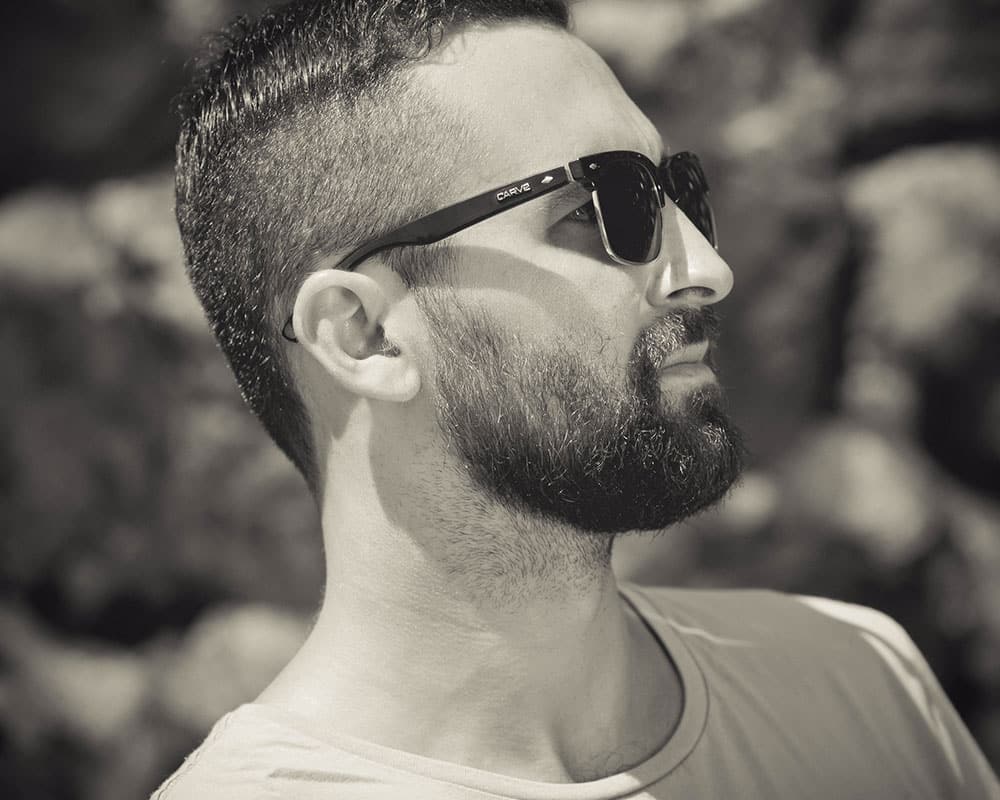 PUBLISHED September 4th, 2016 11:14 pm | UPDATED May 18th, 2020 05:36 pm
Paul started his musical career over a decade ago playing in the back rooms of renowned clubs in Newcastle upon Tyne, such as the original World Headquarters (WHQ) and Foundation. He was a resident DJ for legendary British clubbing institution SHINDIG, which had one of the longest running club nights in the UK.
Since then Paul has played in North America, Canada, across Europe and Asia. Now with based in UK and Bali, he holds a residency Koh Bali, which has been tipped as being one of the best new clubs in Southeast Asia. In this edition of City Nomads Radio, we caught up with Paul T about Tynemouth Beach Party, the growing music scene in Bali and his upcoming plans.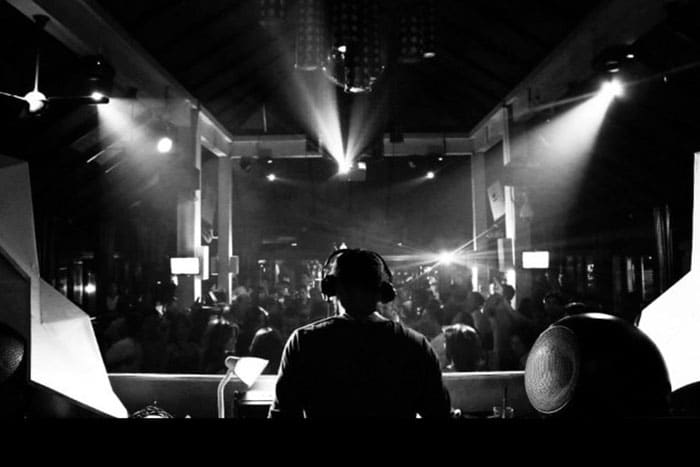 Hi Paul. Apart from DJing what else do you dabble in?
Hi, Sharmaine! Well, at the moment I am just getting ready to move into my new house, but when I have any spare time you can find me surfing (usually Bingin or Race Tracks), or making music / doing edits etc. To be honest, I don't have that much downtime.
What do you think of the growing music scene in Bali?
Bali is a real melting pot at the moment. The island pretty much has it all covered; from events such as the Bali Jazz Festival and The Spirit Festival in Ubud bringing acclaimed Jazz and world music to the island, all the way through to tiny little beach shacks and independent bars like 707 that trust in their DJs completely.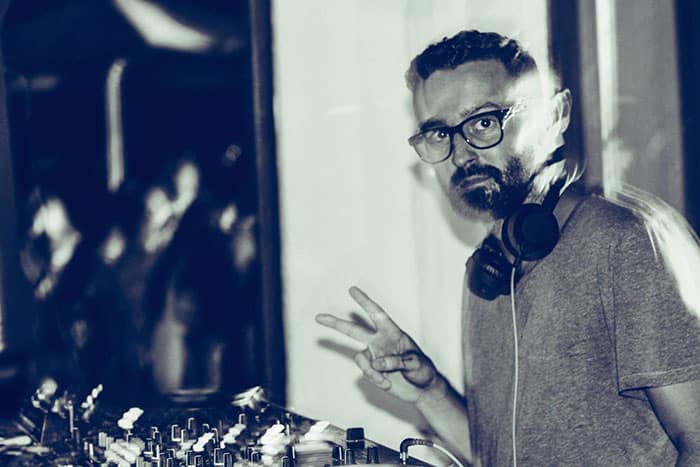 On the club side of things, the new music direction of Potato Head is great; not only do they have some top-notch residents, but they're bringing in some great bookings for the heads via their 'Sun Down Circle' parties. This past year has seen the likes of Horse Meat Disco, Thomas Bullock, Eric "Dr Dunks" Duncan, Mr Scruff, and DJ Harvey. JENJA is the big lad on the club front, and has paved the way for a lot of house and techno acts here in SE Asia. The newest kid on the block Koh is doing everything right when it comes to bookings and again, they have a great roster of residents from near and far.
Mantra was my stomping ground for a few years, and it is missed to this day. It was a place DJs could really play what they wanted, as owners Tipi and Febs basically wanted it to be super fun without compromising on credibility. I don't think places like Mantra, Black Dog and Single Fin in the early days will ever be replicated, but there are still some great options for left of centre music and live acts. A good pal of mine Made J is about to open a straight up Rock 'n' roll boozer, which promises to be a welcome relief from the RnB and lazy modern rap that has taken over Canggu of late. Matty Wainwright, Joey Fitzgerald, and I under the Unadulterated Disco moniker offer a straight up disco monthly pop-up party that ticks a few boxes too. Basically, whatever you're into, you can find it somewhere in Bali…you just have to look.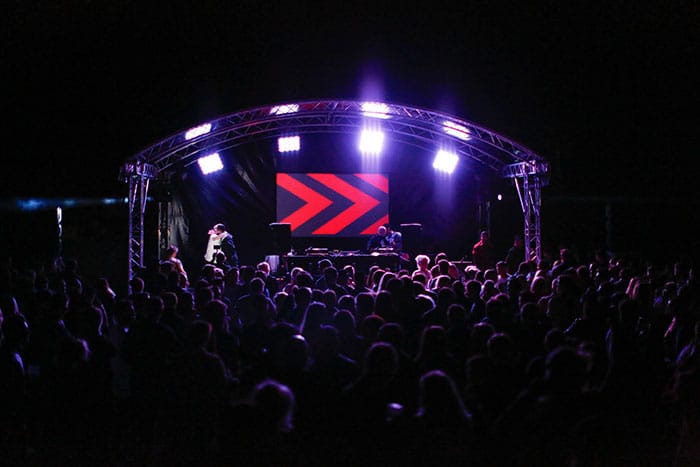 Tell us more about your Tynemouth Beach Party.
Well, I started doing a party on a beach in my hometown years ago, and it has somehow ended up turning into a little business and became a bit of a thing. Tynemouth is a beach town about seven miles outside of Newcastle upon Tyne in the northeast of England. The event is located on a small cove with really high cliffs and a medieval castle perched on the headland: the location is pretty bloody cool, I reckon. It started purely as a party, and it used to cost a chunk to put on, and I pretty much beg, stole and borrowed to pull it all together. Now, 9 years in, going down the legal route and making it a legit event, we have a solid following. The basic principle remains the same, just a good party vibe on the beach.
In past years we have had the likes of Wolf Music DJs, Last Waltz, Fritz Wentink, Ron & Neil, Andy Ash, The Dead Rose Music Company, Borrowed Identity plus tons of great local DJs from Newcastle and beyond. We're trying to make it into a full weekender over the next couple of years. Some of the images I've sent over are from 2016's party; the after movie will be ready soon, as will the new website.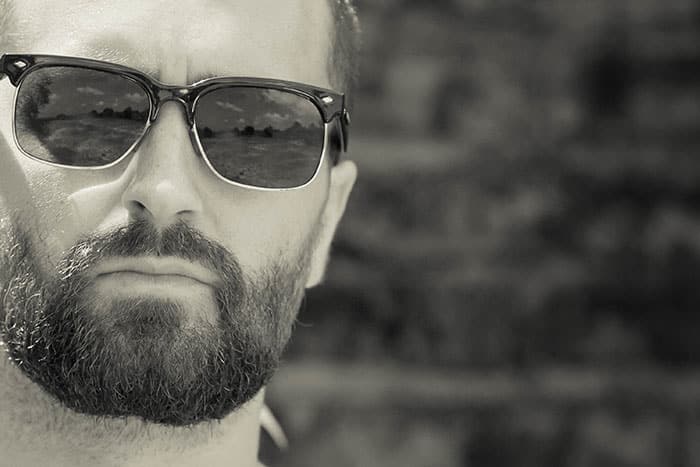 What pains you?
Bali traffic. Haha! Seriously, not that much. There will always be small niggly things that will wind you up wherever you live, but all in all, I'm feeling pretty positive at the moment: I just came back from a mini European tour. Oh, one thing, I wouldn't mind being able to get my motorbike back. I had given the bike to a bengkel (workshop) to customise and fix up a bit, and the bengkel and the bike have just disappeared. That's a pain.
What have you been listening to this year?
I listen to loads of different music, especially Afro and Brazilian stuff at the moment. Loads of bits coming out on Not An Animal records, Jonny Nash's stuff is ace, and looking forward to hearing more of the Gaussian Curve stuff. Claremont 56 is a go to label for proper good music for mooching at home, the office or by the beach. I have also found myself listening to Foals recently, and Them Things are a rad band coming out of the northeast of England, plus Dom Zilla, he's a super talented multi instrumentalist and songwriter that you should keep an eye on.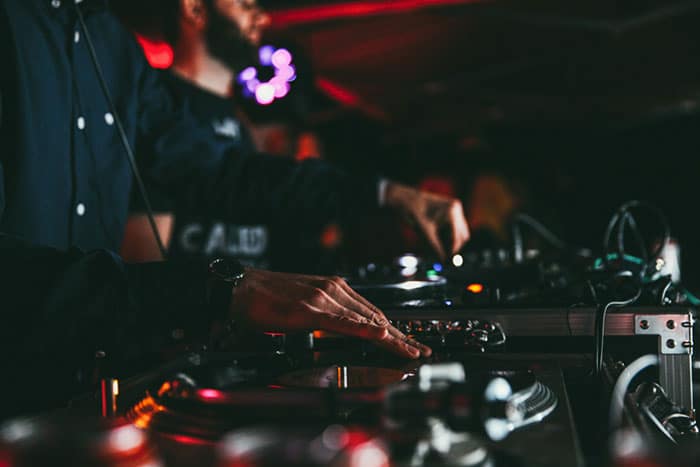 Do you have any upcoming plans that we should be looking out for?
Well, the development of the mini festival back home in the UK will keep me quite busy. I have also joined up with fellow northern lad Cal Gregory and will have the first release on our label 'Coastal Trax' available in all good record stores soon. I'm working on a couple of music projects with some mates over here in Bali, as well.
I will be gigging a bit in the next few months – Sydney based S*A*S*H Sundays along with some other smaller parties in Australia, and HQ in Singapore. I heard great things about the venue from ESP's Ian Blevins who was there a month or two ago. I played Thailand for the first time last year, so looking forward to getting back over there. Other than that, just enjoying being back in Bali and getting back into the swing of things; my Friday residency at Koh is a gig I really enjoy, so, looking forward to getting back on that system.
[mixcloud https://www.mixcloud.com/citynomadsradio/city-nomads-radio-22-paul-t/ width=100% height=120 hide_cover=1 light=1]
Tell us more about your mixtape for City Nomads.
When I first arrived in Bali five years ago, I was being booked for Bar and Disco sets alone, so I thought I would put together a selection of tracks that sort of sum up my approach to playing clubs.
I guess people sort of associate others with whatever style they see people play most, but I have been collecting a mixed bag of music for years, as the old record stores in Newcastle will agree. This mix is simply stuff I am feeling at the moment. It features loads of analogue sounds and plenty of proper deep house.
Any shouts
My girlfriend Hana, all the boys and girls in Bali, the team behind The Beach Party especially Paul Sample & James Cummings, Clive Wright, Joe Hodgekiss,  shout to Odog, Ty & Wolf, Tony Daly of 586 Records, Dunny, Hopper, Cal G, Neil Bainbridge, Matty & Farrah, Joey, the Koh lads, Liam Vance (the other half of Mundi Disco Video Club), Adam at Cue Music, Neil Diablo & Chris Identity for smashing it out the park, all the lads and lasses who looked after me in Europe drove me to airports and supplied me with boccadillos and cold beer. A special nod to El Pev, The Fairless brothers and Jacky who put me up in Ibiza.
–
To stay updated on Paul T's news, follow him here: