Employees Only Singapore: More Than a Cocktail Bar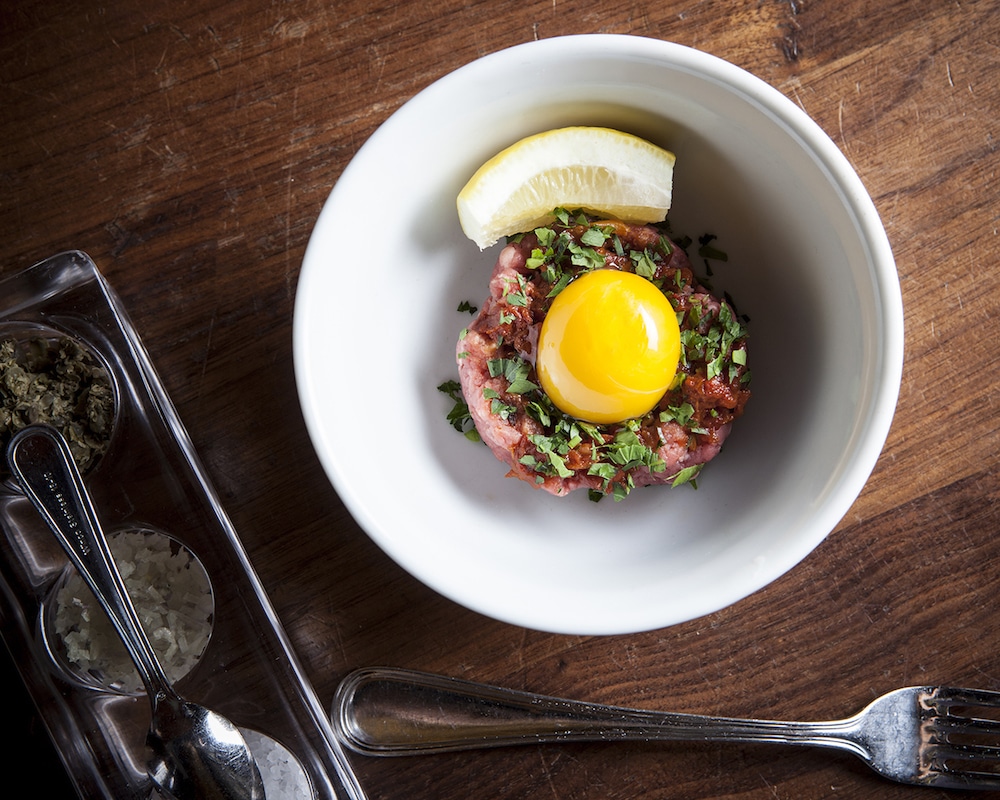 PUBLISHED November 1st, 2016 07:00 am | UPDATED May 23rd, 2017 04:48 pm
I have fond memories of 112 Amoy Street – of kong bak bao (braised pork belly in a bun), oyster omelette, charcoal roasted suckling pig and more. Beng Hiang was my family's go-to place for authentic Hokkien cuisine and we were crushed when we found out they were relocating to Jurong East.
Then, I realized the Singapore outpost of Employees Only (EO) was moving into the same space. Having met the Principal Bartender Steve Schneider and Co-Founder Igor Hadzismajlovic during Singapore Cocktail Week last year, I had high hopes for the Chinese restaurant's replacement.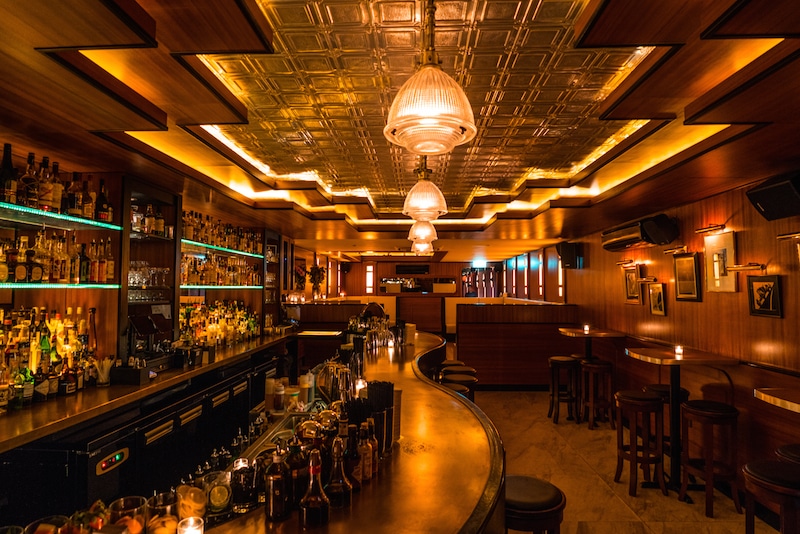 The EO in NYC won so many accolades as a bar that most Singaporeans forget that they were reputed to have a kickass food menu too. Executive Chef Julia Jaksic, who shuttles between the two cities, leads the team in Singapore and we managed to head down the last time she was in town.
Our dinner experience started at the bar with two signature cocktails, the Fraise Sauvage ($25) and the EO Gimlet ($28). The former sees gin shaken with wild strawberries and Tahitian vanilla, and topped off with champagne, while the latter combines navy strength gin (58% ABV) with house-made lime cordial. Both are refreshingly sweet and tart, without being too cloying.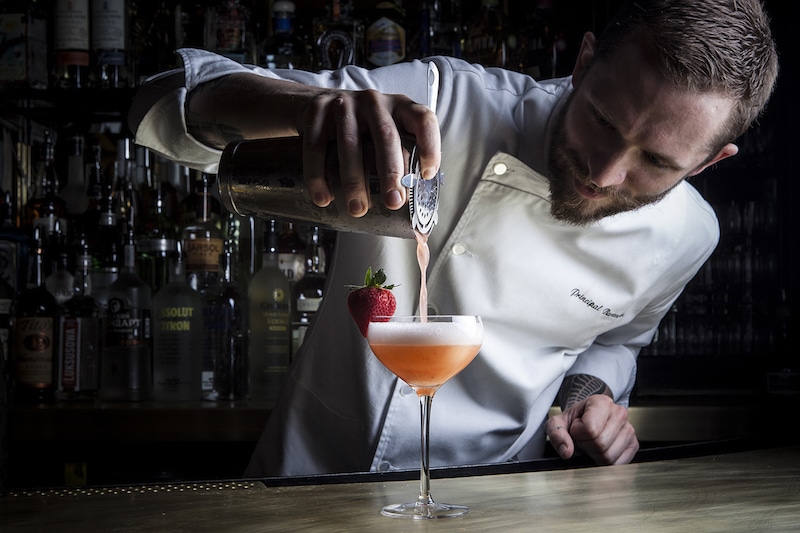 After being shown to our table, the Hand-Cut Steak TarTar ($27) arrived with crostini and a side salad. The hand chopped Australian grain fed filet is mixed tableside with Worcestershire sauce, homemade hot sauce, white truffle capers, shallots, sea salt, and lemon juice. We went with medium on the spice level, resulting in a good kick in the tartare. We were also ready to buy the hot sauce by the bucket load but we hear that Chef Julia is still sourcing bottles in this part of the world, so finger crossed we can lay our hands on it soon.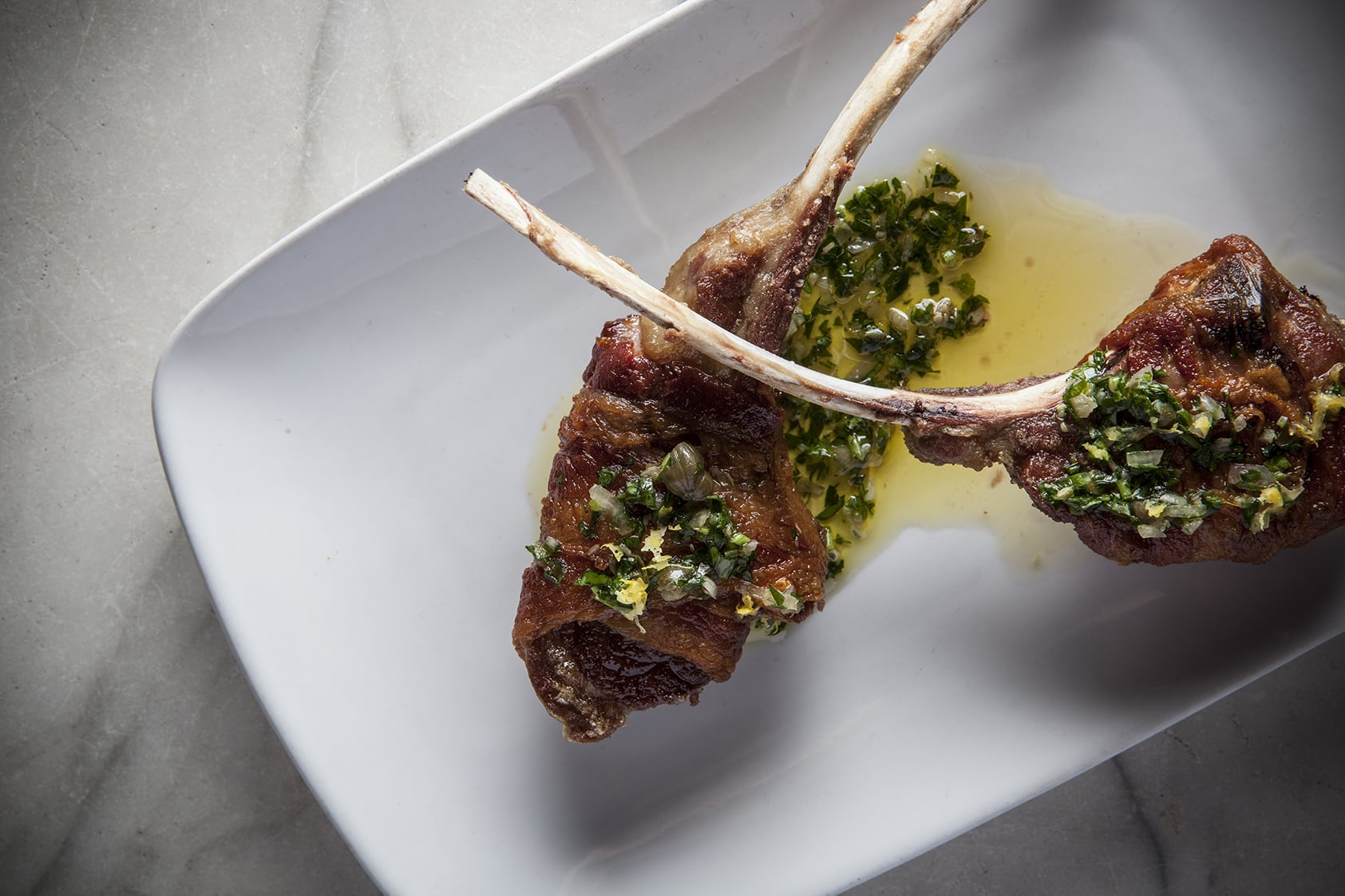 Next up, a genius combination in our opinion, the Bacon Wrapped Lamb Chops ($32). There's a lot going on in your mouth with every bite – juicy lamb meat that's still nice and pink past the wrap of crispy, salty bacon, and a refreshing burst of salsa verde – so it might come across as confused for some people. But it works for us.
The famed Bone Marrow Poppers ($15) followed. Possibly the most gluttonous dish on the menu, it features puff pastry shells filled with borderlaise and topped with a generous chunk of melty bone marrow and micro greens. As the name goes, pop the whole thing in your mouth for maximum flavour. I love bone marrow, but I couldn't make myself have another; the decadence of this fun finger food is beyond me.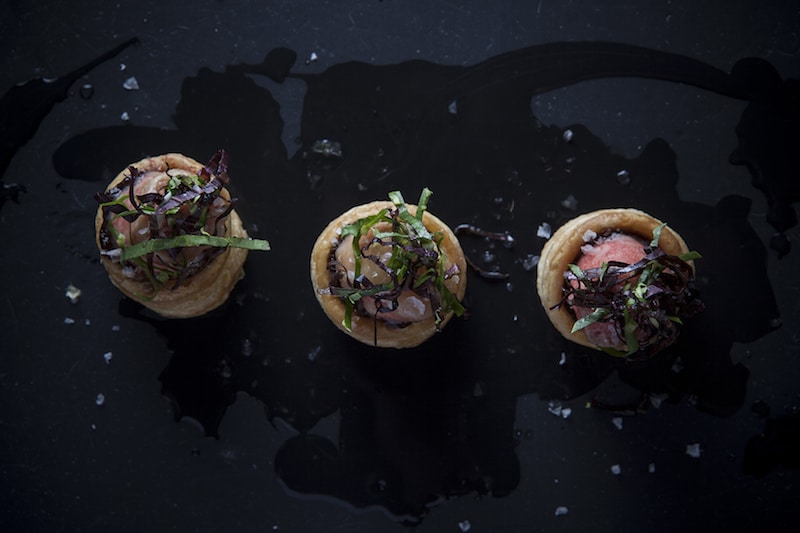 For the second round of drinks, we had the Ready Fire Aim ($26), my favourite of the lot. The sweet-smoky drink features mezcal, fresh lime juice, house made honey-pineapple syrup, and hellfire bitters, while the Drunken Dragon's Milk ($26) has all things Asian. Think the subtleness of green tea vodka in contrast with the punchy thai basil, pandan leaf syrup, lime juice, coconut cream, and 5 Spice bitters. An unusual combination with familiar flavours.
To break up the meat feast a little, we also had the homemade Tagliatelle ($20) on recommendation from a friend and boy, it was damn good pasta, especially when you factor in that it's vegetarian. Tossed with crunchy zucchini, parmesan, and black olives, it can get too salty if you don't mix it up properly, but there's nothing to pick on here at all.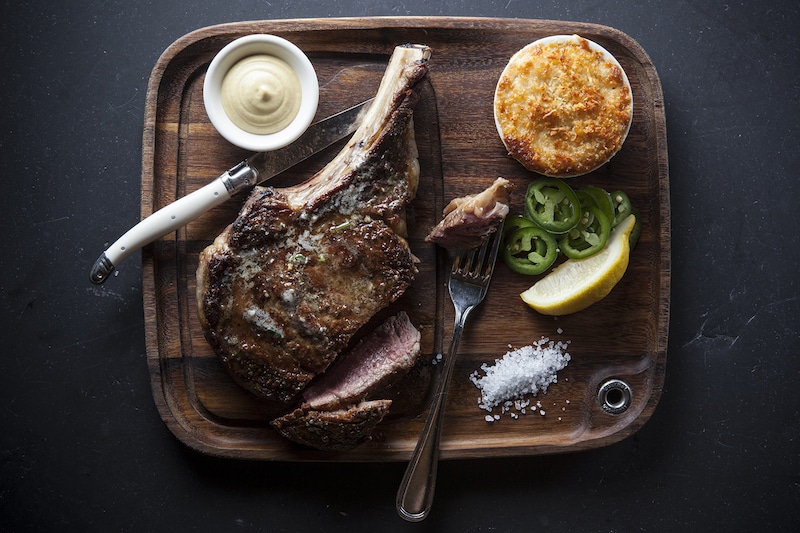 For the last savoury dish of the meal, we took on the behemoth that's the Bone-in 800gram Prime Ribeye ($130). We were pretty stuffed by this point in time, but I have no regrets when it comes to red meat and potatoes (in the form of a lovely potato gratin). The chunk of aged meat was a medium rare all-round with a perfect fat to meat ratio in our books. Tip: have it with the hot sauce! Again, no complains, especially since it might be the most value-for money item on the menu.
We're glad we asked to see the dessert menu; otherwise we wouldn't have tried – and finished – the Butterscotch Mascarpone Cheesecake ($12). Light, fluffy, and slightly spongy, the consistency of the cheesecake is closer to the Asian style than a typical New York cheesecake. That butterscotch sauce is absolutely divine.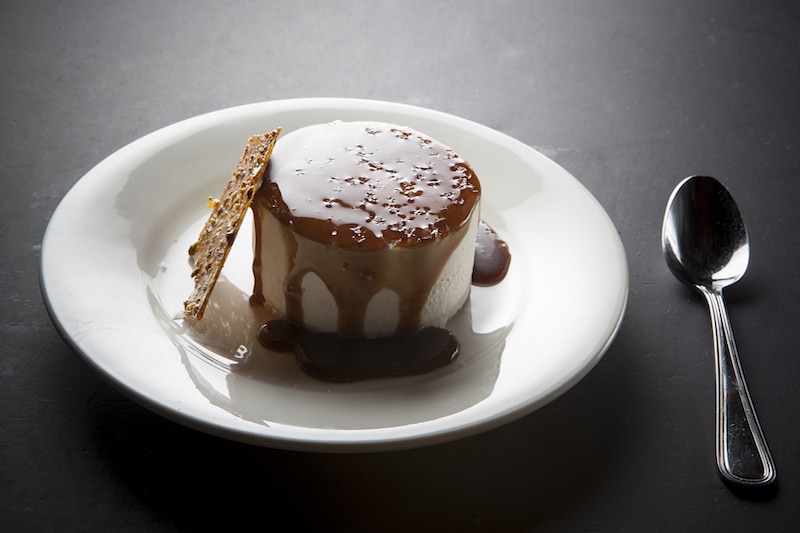 Unless you're ballin', dinner at EO is not an everyday affair for the common man, since the damage is at least $150 per person if alcohol is involved. But with buzzy NYC vibes in a glammed up speakseasy setting, I'd recommend it for special occasions for small groups.
And so…I continue to have fond memories of 112 Amoy Street.
Employees Only Singapore is located at 112 Amoy Street, Singapore 69932, e. reservatio[email protected]esonlysg.com. Open Mon-Fri 5pm-1am, Sat 5pm-2am, Sun 6pm-1am. Dinner reservations recommended.
Check out more at LeVeL33 Launches New Sky-High Menu & Beer Pairing and Latin American Plates, Cocktails, and Fun at Vasco Singapore