Erdinger's Maifest: Celebrate Spring In True German Spirit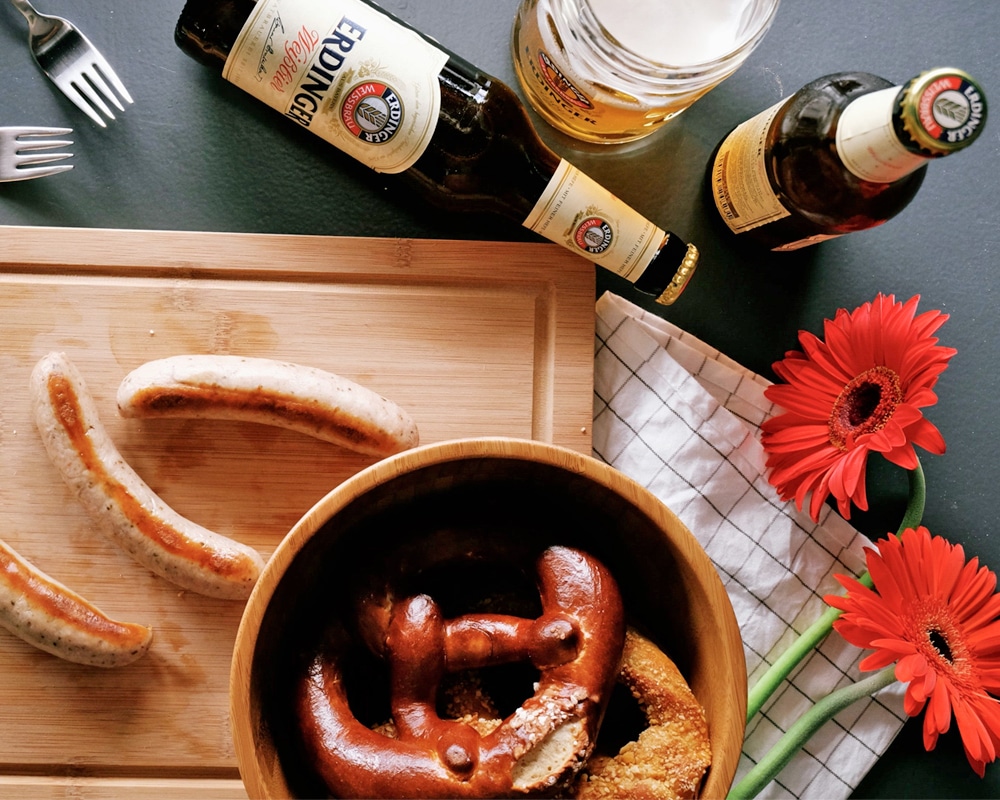 PUBLISHED May 3rd, 2016 05:02 pm | UPDATED May 24th, 2016 09:53 am
27 MAY 2016 | It's time to whip out your lederhosens, trachts, and dirndls (traditional German garments) – spring is here and that heralds the return of Erdinger Maifest. We've been enjoying the famed German Oktoberfest celebration in Singapore for years, but did you know that you don't actually have to wait till October to enjoy a fun German celebration?
Maifest: How It Came About
Celebrating the Arrival of Spring
Also known as Frühling in German, Maifest is celebrated in May (hence the name) and marks the revival of life after a long cold winter. People would crowd around the symbolic Maypole (or 'Maibaum') for several nights of merry-making that includes music performances, loads of beer, and heaps of sumptuous German delicacies like May Wine, Waldmeister, whole grain breads, and tangy mustards. Spring flowers are also gathered to decorate homes and churches.
Electing Kings and Queens
Traditionally, villagers choose a King and Queen of May every year. The pair then lead the people in the celebration to get rid evil spirits and bad luck. Interested participants, regardless of age, would campaign for the position, and if successful, become 'royalty' for the rest of the year.
Dance around the Maibaum for Joy and Luck!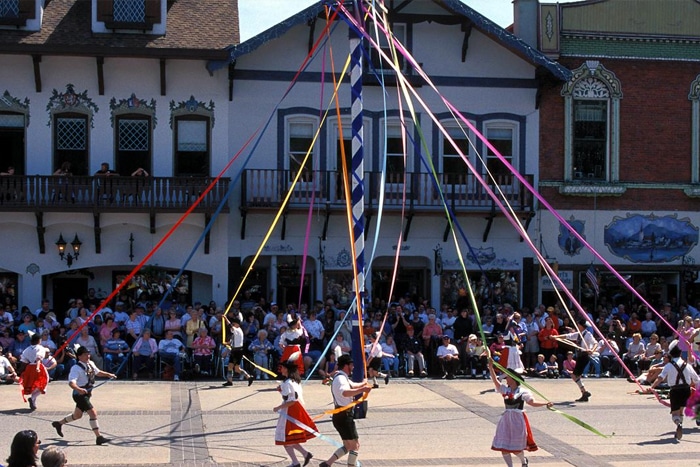 The custom of the Maypole started back in the tenth century, when villagers would put a pole in the square and decorate it with cakes, sausages, and colourful ribbons. The traditional Maypole dance involves dancers spread far out in a circle, facing alternately opposite directions. They would each hold a ribbon taut and move in the direction they are facing, sliding in and out to braid the ribbons over and under the pole.
Dancing around the pole is a major symbol of spring's reawakening of fruitfulness and vitality. Want some of that positive energy? Visit the Erdinger Facebook page and join the fun by spinning a virtual Maypole here to get your good luck reading for the year and a special discount code!
Erdinger Maifest 2016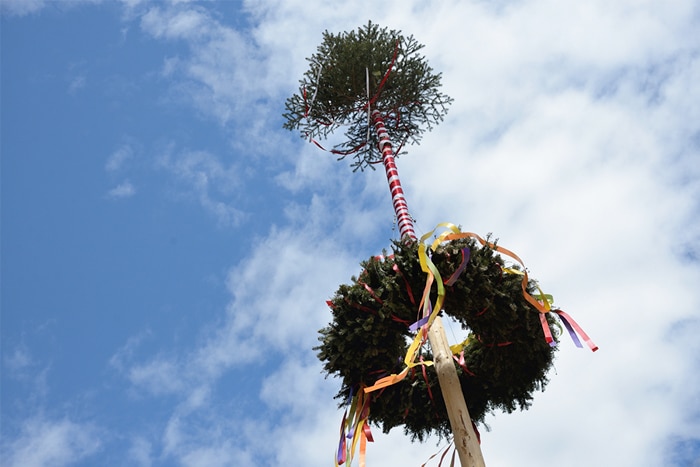 Since 2012, Erdinger Weissbrau – brewer of the hugely popular German wheat beer that Singaporeans love – has been celebrating its heritage with us in a vibrant festival of music, dance, crunchy pickles, cheeses and ham, and of course, fantastic beer. And this year, we'll see two exciting events at separate locations.
At Clarke Quay on 20 May and at Holland Village on 27 May, participate in the celebration of Maifest and dance around the Maypole with their dancers, try your hand at classic German games to win prizes, and revel in plenty of other activities the German way. Look forward to a spanking good time with Erdinger beer – from Weissbier and Dunkel to Alkoholfrei for the teetotallers, along with iconic German staples such as bratwurst and pork knuckles in participating outlets. Bottoms up!
Be sure to mark your calendars for this celebration of fun, food and fantastic drinks, for Erdinger Maifest is one unique experience that you shouldn't miss.
Erdinger's Maifest 2016 is happening on 20 May 2016 at Clarke Quay Fountain, 8pm to 10pm and on 27 May 2016 at Holland Village, 7pm to 9pm. Admission is free. For more information and updates, check out the Erdinger Facebook page here.
This article is sponsored by Erdinger Singapore.