Couch Theatre presents Eurydice by Sarah Ruhl: Review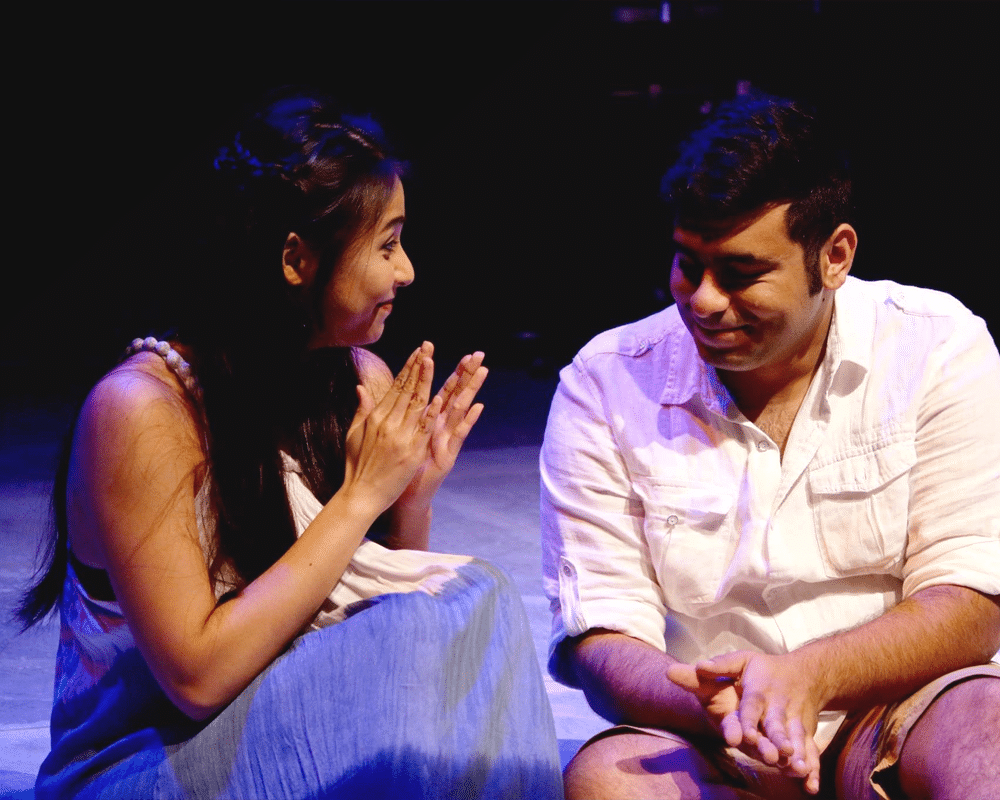 PUBLISHED September 24th, 2016 07:56 am
A few months after New Opera's Orpheus in the Underworld comes yet another production based on the classic Greek myth of Orpheus. Only this time, it's not so much an operetta than it is a play, though music still plays a vital role in Couch Theatre's interpretation of the Orpheus motif. He is, after all, the "father of songs" – a legendary musician, poet, and prophet.
"I named you Eurydice. Your mother named all the other children. But Eurydice I chose for you."
American playwright Sarah Ruhl's version differs from the vast majority in that she tells the Orpheus story from the perspective of Eurydice – Orpheus' unfortunate wife. On their wedding day, she dies all too young in a bizarre accident, sending her down to the underworld where she reunites with her dead father in the 'Land of the Dead'. Sure, Orpheus canonically travels down to the underworld in search of his beloved bride, but this play is more than that. Eurydice embarks on her own journey as she rediscovers the meaning of death, slowly losing all memory of the important people in her life.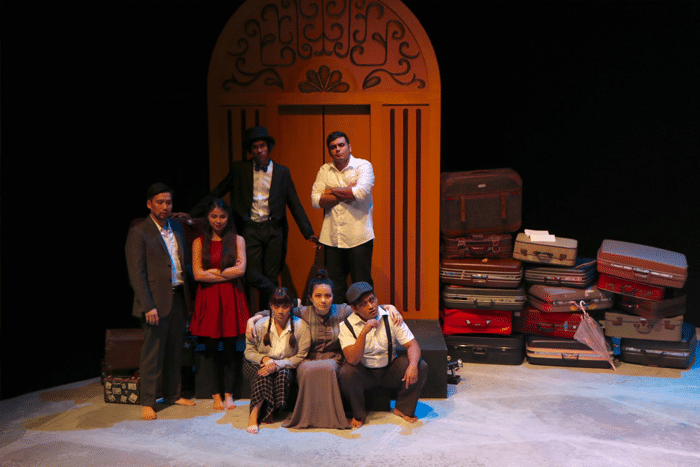 It's a basic enough plot, but in it lies humorous and vivid commentary on life, love, death, and loss. The artistic vision behind Eurydice by Sarah Ruhl is Jasdeep Gill, the 23-year-old co-founder and artistic director of Couch Theatre. Despite reading the script over four years ago, it's only now that he's decided to tackle the play. Ruhl's works are well-known for their intensely poetic and sophisticated nature, commonly dealing with complex issues in an unusual manner.
"I'm working in the business world and it seems that, here, you can better see the far reaching consequences of your actions."
Gill admits to first struggling with the elaborate set as described by Ruhl: an elevator that rains, an abstract river of unmindfulness, and a glowing globe (achieved with the use of small transparent umbrellas, stage lights, and coloured gel sheets), but we think it looks great. We're particularly taken by the stacks of suitcases, what we see as an allusion to the temporariness of living.
The cast is splendid – Uday Duggal and Shu Yi Ching melt our hearts as the couple Orpheus and Eurydice. Duggal effortlessly impresses with his vocal skills, both in singing and intense monologues, emphasising his role as a musician. Ching is wonderful with her sublime acting chops and successfully convincing as the innocent, girlish character breaking down mentally in the depths of the Underworld.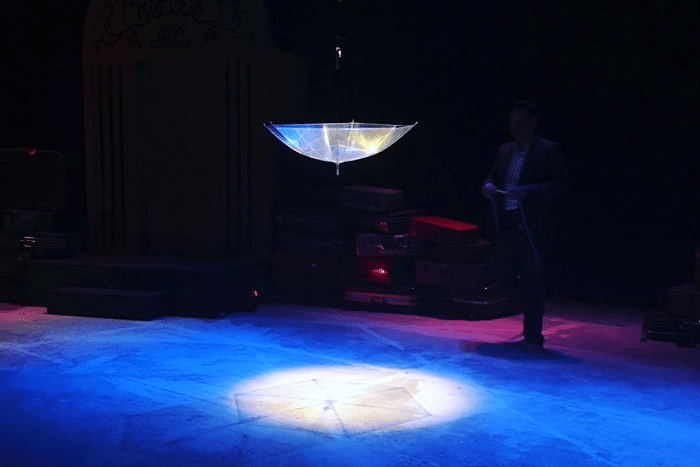 But responsible for putting her there in the first place is the Nasty Interesting Man (Ejaz Latiff), who unwittingly lured Eurydice to her death while claiming to possess a letter from her father. Latiff doubles up as Lord of the Underworld, a less nasty and nonsensical fellow who rides around on a white tricycle while cackling maniacally.
"Dead people should be seen and not heard."
Eurydice by Sarah Ruhl is a play where stones speak, or rather, shout at the dead. The irritable but ultimately powerless chorus (Adi Jamaludin, Jasmine Blundell, and Natalie Yeap) tries to coax Eurydice into embracing the unfeeling and unthinking deafness of death, which would probably have been successful if not for the interference of her also-dead father, played by the delightfully poignant Ivan Choong. There's a particularly touching scene where Ivan silently constructs a room for Ching's Eurydice out of string, while she jumps around playing hopscotch like a little girl.
Couch Theatre's sound designer Yee Jia Rong along with composer Toby Twining does a fantastic job with the sound effects and music, incorporating strings, synthesiser, and voice a cappella to develop haunting melodies and minimalistic lines reminiscent of the style of American composer Philip Glass. In fact, it seems like the structure of the play is divided into three movements – the wedding, Eurydice's meeting with her father, and Orpheus' descent into the Underworld -, almost like a symphony befitting of the Orpheus myth.
Navigating loss, love, and grief with contemporary characters, wonderful visual effects, and unexpected plot twists, there is no happy ending for Ruhl's story, and that's just the way it should be.
Eurydice by Sarah Ruhl is running from 22 to 25 September 2016 at Drama Centre Blackbox. Tickets are priced at $30, available via SISTIC. For more details, check out the event page here.
Photos courtesy of Bozy Lu.