Eye Candy: We Chat with Visual Artist Reza Hasni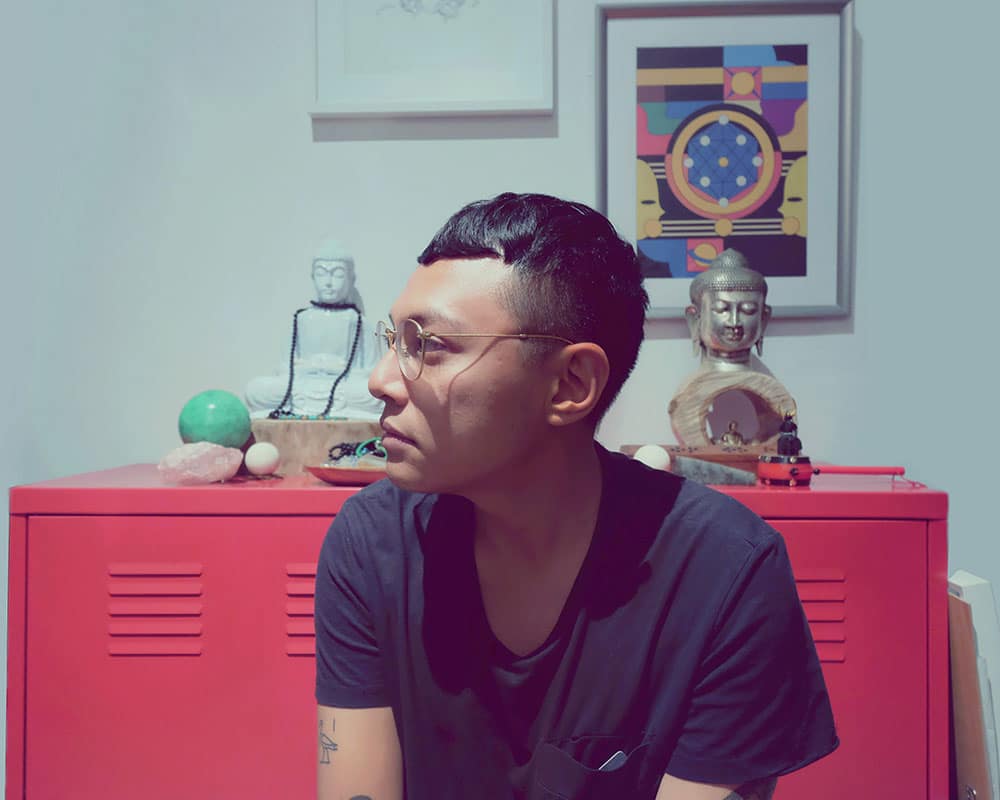 PUBLISHED March 24th, 2017 07:00 am | UPDATED May 25th, 2017 03:54 pm
Born and raised in Singapore, Reza Hasni has been a motion graphics artist since 2007. With a decade of experience, his self-professed penchant for the collage style of "noisy chaotic textured visuals" is evident in his illustration works and motion graphics with influences of sacred geometries as God is the geometer of the world.
In this edition of Eye Candy, we caught up with Reza and he shared with his professional background, his illustration works and what's next in store for him.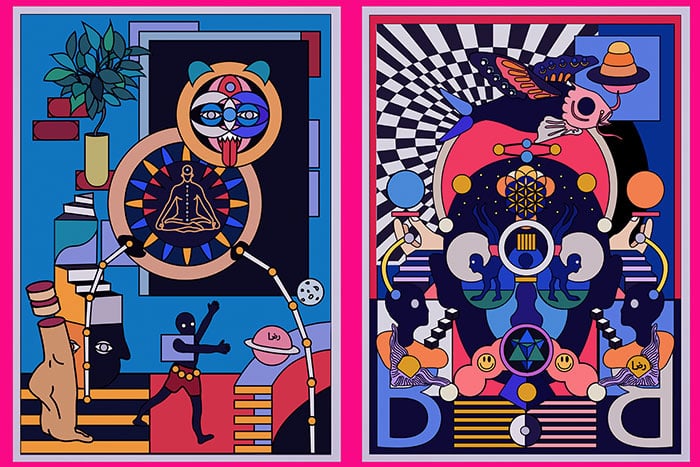 Tell us a little about your professional background.
I've been a motion graphic designer since 2007, and I'm currently working at a digital agency called WeAreSocial. I work closely with Creative & Art Directors executing motion content, researching and analyse best design techniques and solutions to create motion graphics for various social media platforms.
What got you into motion graphics and design?
Prior to this, I was studying print in visual communication and I did a lot of illustration & graphic design. It was pretty static for me and I wanted to see everything that I drew or design, move. Later, I enrolled myself in a mentorship program in San Francisco learning basic animation and here I am now.
You've done live VJ at countless of parties, which were your favourite?
I love the Super 0 parties in Singapore. The positive vibes from the crowd and DJs were amazing, it transported me to one of my favourite cities to party which is Berlin. They are all very receptive to the music and visuals which blends in well together, that makes it very memorable for me. I do hope I'll be invited to do live visuals on the next one!
Thangka : The Wheel of Life, 2017 from Reza Hasni on Vimeo.
What's the hardest thing you've learnt ever since becoming an artist?
The process of developing your style is the most difficult. It took me about five to six years to develop this style and it doesn't stop there, because I'm pretty sure it'll change again.
You've started a series of illustrations – Icaros and Thangka. Where do you draw your inspiration from?
Most of my works are inspired by modern day geomancy, divination, and spiritual insights. They come from stories from the people I met and personal experiences that I have. My ultimate aim is to keep art positive and channel good energy to people who see my works. Simple as that.
What's next in store for Reza Hasni?
I'm currently collaborating with a few artists to transform my 2D works into 3-dimensional pieces. I'm also experimenting light for my new video art project and its work in progress. Aside from all that, I'm planning to take a break to go on new adventures.
–
To stay updated on Reza Hasni's latest works and upcoming VJ gigs, follow him here:
Facebook | Vimeo | Instagram | Tumblr