Festival Review: Highlights of Thailand's Wonderfruit 2019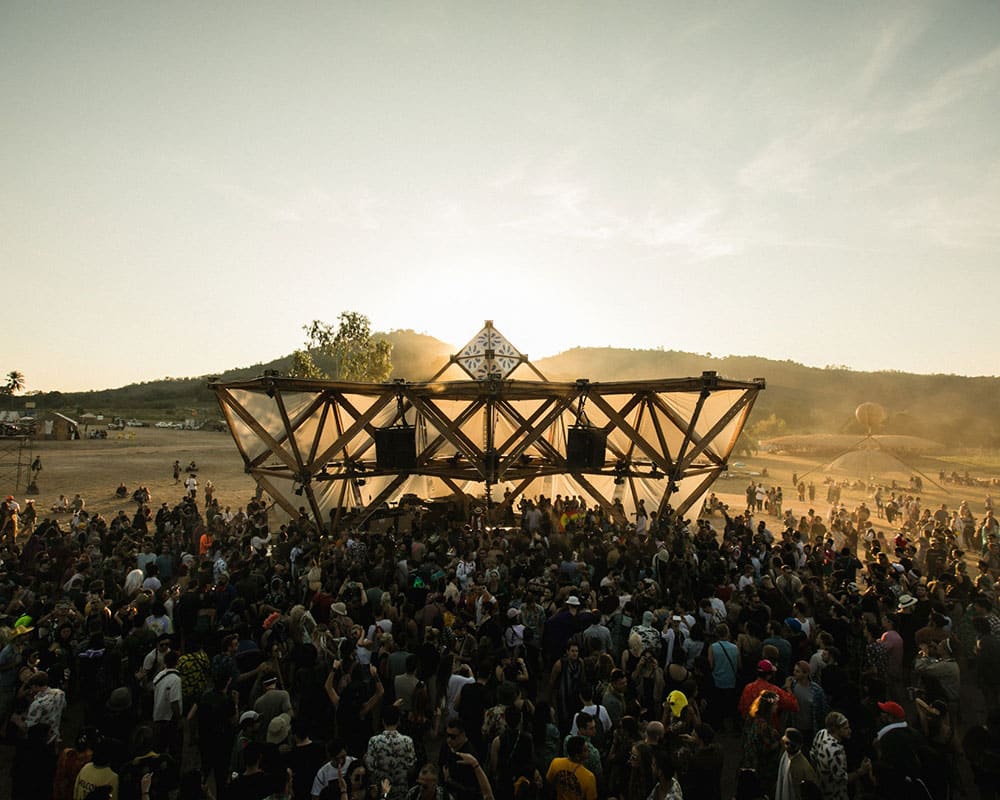 PUBLISHED December 31st, 2019 07:00 am | UPDATED May 18th, 2020 06:33 pm
On the last day of 2019, we remember a contender of Asia's best festival. Having followed Wonderfruit Festival since the very beginning in 2014, we've seen the growth of this Thai extravaganza that that celebrates art, music, food and ideas. It has been a driving force of the Southeast Asia's festival circuit in the last few years; and we – like the music lovers and conscious souls – were happy to return for the latest edition two weeks ago, from 12 to 16 December 2019.
No single-use of plastic cups
Starting this year, Wonderfruit enforced a ban on single-use plastic cups and introduced a no cup no service rule. This movement encouraged almost everyone to pack their personal cups and bottles. Of course, for the forgetful ones, the team at Wonderfruit had designed 16-ounce refillable, portable and stylish Wondercups made from either stainless steel or rice husk. At a cool THB600 (about S$27), the perk was getting 10% off alcohol (excluding beer, bottles and buckets) at all bars at the festival.
[button color="green" size="normal" alignment="none" rel="follow" openin="samewindow" url="https://accesstra.de/000pvo000ao5″]Find cheap flights and accommodations to Bangkok and Pattaya [/button]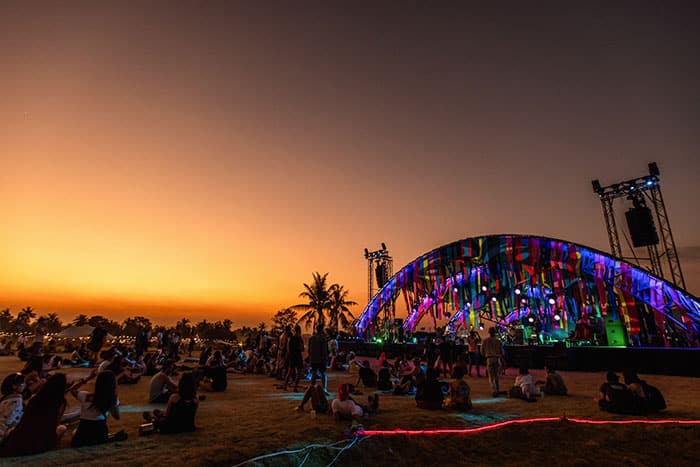 More regional musicians and DJs in the line-up
With over 10 stages, it was great seeing our regional DJs putting on their best show for the biggest music festival in Southeast Asia to date. Venues such as Rainforest Pavilion, Sing Sing Theatre, Rabbit Hole, Ziggurat, Neramit and Omelette were dedicated to the Asia-based DJs, pushing the boundaries for an international festival.
Tasty tunes at Omelette Stage
The newest addition to the festival, Omelette was the ideal space to add your own flavour. The music program served up cross-bending genres – from ethnic to disco, house to techno. While most stages were dishing out dark and minimal sounds on Saturday night, Omelette kept it light, happy, high energy and forward thinking! A few notable sets were Potato Head Hong Kong's Johnny Hiller and Saulty, Bangkok's Tropic City bar's Mumsifilibaba and Savage Hanoi's Ouissam.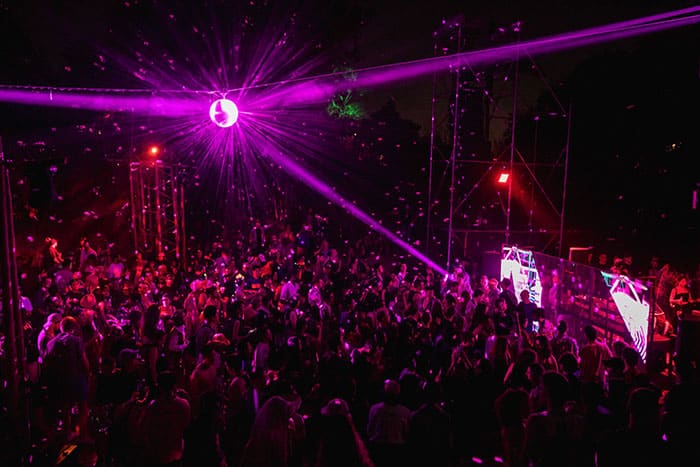 Thai DJ Dott gave us an electronic music education at The Quarry
Bangkok-born and raised DJ, DOTT was part of the Collisions program by Craig Richards at The Quarry and he gave us a proper electronic music education on Saturday night. It was a set that evokes meditation, rhythmic, constantly evolving and kept us glued to the dance floor. Possibly one of the most refreshing and innovative music experiences we had the pleasure to witness.
Sunday sunrise session by Acid Pauli at Solar Stage
Acid Pauli is known for exploring new fields of music off the mainstream paths and his Sunday sunrise session was nothing short of awesome. The 3-hour set was psychedelic, somewhat haunting but mostly transcendental. It gave us the energy we needed at 6am and allowed us to power through the morning.
The 360-degree audio and visual experience at Polygon 
The 25-meter polygonal structure uses 3D virtual-reality sound technology from L-acoustics, synced with light and beats by a curated programming of electronic world sounds such as Be Svendsen, Viken Arman, Mantanza, Parallels and Xique-Xique to name a few was by far the best spot for an audio and visual experience. Just 5 steps into the space and we were immersed with the holographic visuals and surround sound. The sound was so crisp that it kept us glued for awhile before stepping out for reality.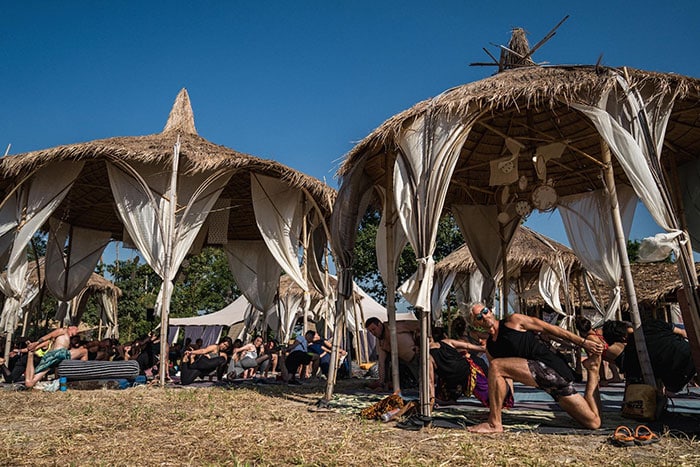 Progressive talks and workshops
Apart from music and art, Wonderfruit strives on ideas to catalyse positive impact. From talks for the body and mind to dialogues on passions and emotions, the most anticipated debate was probably about weed legalisation in Thailand which saw the panellists Highland co-founder Arun Avery, former President of the International Narcotics Control Board Viroj Sumyai, and cannabis production expert Don Land shared their insights and views on cannabis.
Another inspiring talk by Director of Urban Light Thailand, Maia Mousher shed light on the eye-opening reality of an almost entirely forgotten sector of human trafficking nightmare: young boys.
Stories aside, Wonderfruit also offered a journey of self-discovery through workshops, therapies and experiences that benefit the mind, body and soul. Think crystal singing bowls, sound bath, guided breathwork sessions, yoga and aesthetic dance. The constant need to socialise and entertain at a festival can be exhausting and an hour break to rebalance our soul was truly rejuvenating!
Creature Stage
A collaboration with Indorama Ventures, one of the largest PET recyclers in Thailand. Creature Stage was designed by Ab Rogers Design and decorated using fabric made from recycled PET plastic bottles. Simple and beautiful, the stage also hosted impressive acts such as Manchester-based piano trio GoGo Penguin, North Carolina's Kelsey Lu and London's The Turbans. Kelsey Lu's performance on Sunday evening was creative, awe-inspiring and calming for the soul.
Wonderfruit is happening in 2020 again. For more information on their pre-sale tickets, please log on to their website.